My 1964 Mercedes 230SL, Pt. 2
A Nash with Similar Problems Taught Him Valuable Lessons. Still, the Work Needed Here Can be "Terrifying."
Editor's note: Reader Brian Bauske wanted a sports car to use as a regular driver and he found the car he was seeking at an auction—a 1964 Mercedes 230SL. He drove the car for 15 years, even taking trips without incident and then one day he decided to sell it. With that came pre-sale inspections that led to the discovery of hidden rust that threatened the structural integrity of the unibody car. Furthermore, it was learned that several body repairs had been done in a sloppy fashion. With potential buyers no longer interested in the vehicle, Brian had to decide how he would proceed with the car and that decision came quickly. As he put it, "…like so many of us car lovers I felt that I had to continue to take care of her…" That led to the start of a tear down, which uncovered more problems, and plans were made to remove the drivetrain and stiffen the body prior to placing the Mercedes on a rotisserie. There were 12 images with the initial segment so we'll start here with Photo 13.
Prior to the Mercedes… There was a Nash
Before I get into this segment of my Mercedes story, I must make a brief digression because my brother Carl has asked me to include a note on how I got into classic auto restoration.
In about 1974 he sold me a Nash Ambassador Country Club Lemans, a top-of-the-line representative of an orphan marque for which my family had a fondness. I suspect it had something to do with the fact that we had lived in Chicago and Nash cars were built in nearby Kenosha, Wisconsin, so they seemed like a local product. My grandfather drove one of these.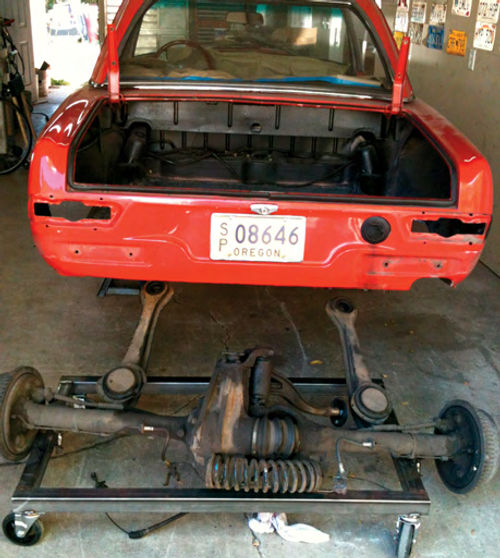 This was the widest car on the road in its day, too large for many flatbed trailers, and it hogged an awful lot of garage space over the years as I slowly fixed it up. Paint, upholstery, chrome, and a new engine…I lavished attention on the car, and in turn it got me many neck-snapping reactions, especially from young people who had never seen that Italian Pininfarina styling before.
I don't have a photographic record of the process I went through with this car—and that story would fill a book—but I have a special reason for mentioning it: As good as it seems to look in Photo 13, it too had unibody construction and both the floor pans and frame rails were rotten with rust! As a hardtop, this car, like the Mercedes, wasin peril of catastrophic collapse. I sold the Nash in 1994 but the experience gave me an extra incentive to take proper care of the rust problems I now face with the 230SL.
Furthermore, no reference to this Nash would be complete without mentioning the beautiful "Petty Girl" hood ornament with which it was equipped. The designer, George Petty, was a pinup artist famous since the 1930s for his work in Esquire magazine. I think it's sad that today this kind of commitment to art is missing from automobiles—and, indeed, architecture as well.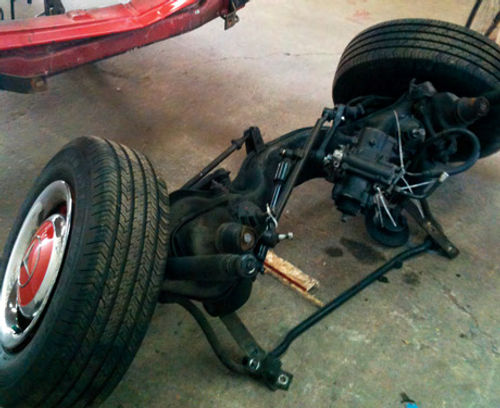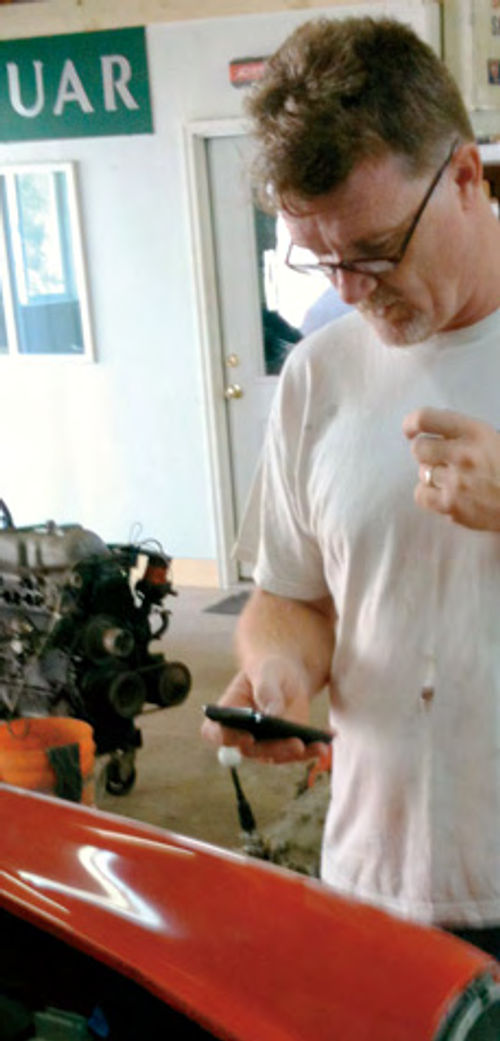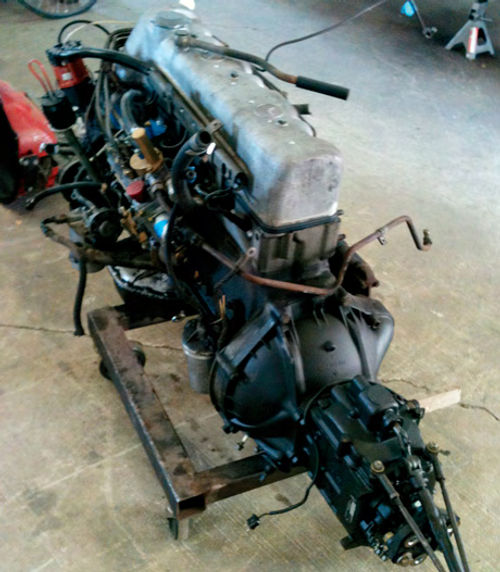 Back To the Shop
Enough of our digression though. Returning to Affinity Imports for a visit to the Mercedes, I found preparations well underway to make her ready to go onto the rotisserie (Photo 16).
If anyone else has ever put a W113 up on one, we were unable to find a record of it online, so Troy will have to use all of his ingenuity going forward.
As you can see, the engine, transmission, rear end and front suspension have been removed and will at least get a thorough cleaning (Photos 14, 15 and 17). There is an odd access cap on the side of the motor that we will remove and re-seal (Photo 18).
Troy wants to go through the transmission, which I am inclined to disallow, and replace the front main seal, which I am thinking about authorizing.
Discovering More Problems
As the work progresses, the extent of the rust damage becomes even more starkly apparent.
Most appallingly, there are body perforations on the left rear fender, formerly hidden by the bumper guard, that will at the very least result in an area of primer being visible (Photo 19).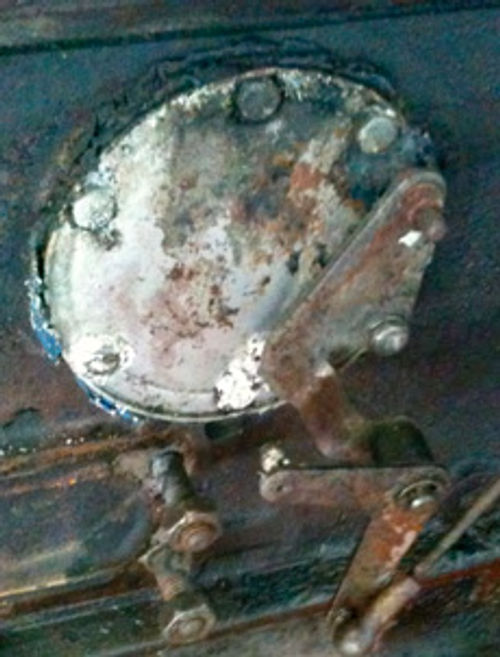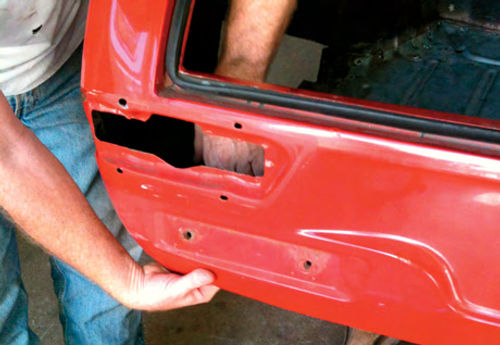 I might add that Troy has already hinted that the very best time to paint a car is when it's on the rotisserie and you can access every nook and cranny.
Depression Sets In
The scope of this work has become terrifying. What started as a tune-up prior to a spring road trip has become a major restoration with no end in sight, but with my choices being a) to suck it up and persevere or b) to take it home as a pile of rusty parts on a trailer.
The way things are working out, this will take every penny I have and more. Does any reader out there have some words ofencouragement?
Resources Affinity Imports, affinity-imports.com; Petty Girl, http://en.wikipedia.org/wiki/Petty_gir