THE CLASSIC CARS OF GODZONE... AKA NEW ZEALAND
It's a Hemisphere Away, But New Zealand Has Plenty of Vintage American Cars and Events for a Hobbyist. The Catch Is the Long, Expensive Plane Trip It Takes To Get There.
Godzone is the name a 19th century poet gave to the island nation of New Zealand, and for a classic car guy that moniker is spot on because it is the nearest thing to heaven imaginable. Sure, there are the old cars of Cuba, but they are tawdry dowagers and smoking derelicts.
On the other hand, New Zealanders have always loved classic American cars. They can afford them and they cherish them. They are also masterful at restoring them.
A Long-Term Involvement With American Iron
American cars have been imported to New Zealand since the horseless carriage days, and our classics are still being brought in with fair frequency. Kiwis (that's what they call themselves) are also big on Ferraris, and crazy about Mustangs too. In fact, the only country that has more Ferraris per capita than New Zealand is Switzerland. The Kiwis have a lot of Mustang meets too, which is surprising because enthusiasts never imported them except individually.
Some say that New Zealand is more British than Britain itself, and that is true in some respects. But consider this: A good friend here tells me that Kiwi kids grew up reading a lot of American textbooks in school, and they saw a lot of American movies and television shows featuring big handsome powerful American automobiles.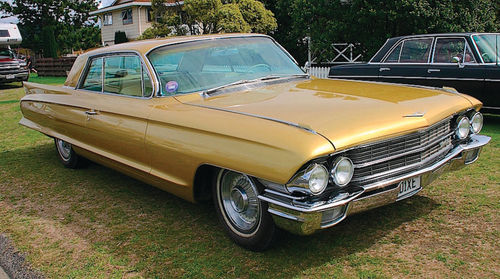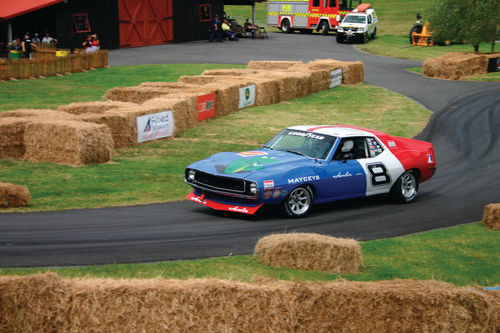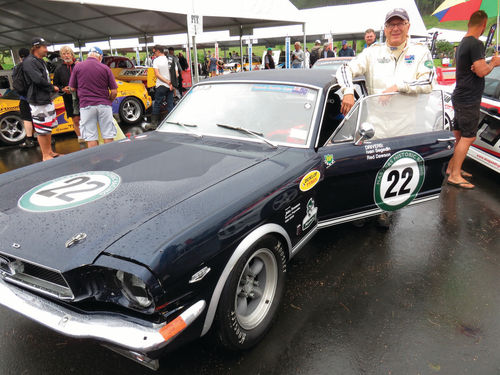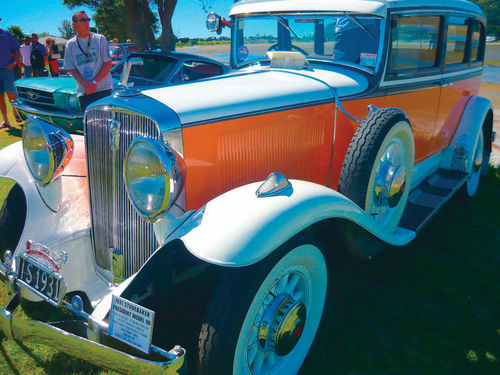 After World War II New Zealand imported a lot of British cars thanks to favorable trade deals with the U.K., but what they got were mostly frumpy asthmatic little things that impressed nobody. And except for the high-end European sports cars, there was nothing like the sound of a big American V-8.
A Need for Speed
Kiwis are also into racing in a big way. They have several superb road racing tracks, such as Hampton Downs near Auckland, and midget and dirt tracks are common. Consider this: Little New Zealand has produced no less than three Formula One champions, e.g. Chris Ammon, Denny Hulme and Bruce McLaren, along with four-time Indy car world champion Scott Dixon. And they have nostalgia drags that take people back to how it was in the 1960s in the States too.
Scott Dixon takes part in a hill climb event called the Leadfoot Festival at Hahai, a town a couple of hours out of Auckland (featured in the June 2017 issue). The hill climb consists of a twisting two-mile paved road over hills and through the woods to none other than rally champion Rod Millen's house. The track is his driveway. Vintage racecars of every era are campaigned, and it is quite a show. Two years ago, Dixon drove a 1906 Darracq up the hill, and last year Little Al Unser piloted a 1915 Stutz on the run up to Rod's house.
Another annual event—among many—is the Beach Hop held every summer in a town called Whangamata that attracts over a thousand American classics and hot rods along with about 10,000 people for the five-day event (featured in the July 2016 issue). American cars rarely seen at events at home show up in numbers here. How about a 1934 Nash, a 1955 Mercury Sun Valley or a 1931 Studebaker restored to Pebble Beach standards?
The event culminates in a street parade that goes on all day and is replete with ground-pounding gassers from the '60s, and period flathead Ford roadsters. There is plenty of beer and fish and chips to keep you content on a nice summer day hanging out on some of the most scenic beaches on earth.
Some Things to Consider Before You Go
There is just one catch for us Yanks. It is expensive to get there, (upwards of $2000 round trip during the summer season, which is our winter) and it involves a 13-hour flight from Los Angeles. That can put a smoker like my sister-in-law to the test. I have not had to slap her back to reality, but she does get edgy.
Otherwise, the people speak English and are very friendly, crime is almost non-existent, and you can drink the water. In the countryside the food is rather British, but in the city every ethic taste can be indulged. Places to stay range from breathtaking penthouse accommodations in Auckland to Airbnb anywhere in the country. Car rentals are cheap, and the roads are wonderfully maintained. Just remember, our winter is their summer, so if you are hip deep in snow in a Nebraska winter, you can always change hemispheres. You'll be amazed at the number of old cars, old car events, and old car enthusiasts there are in Godzone. See you there next January.