Help with a threespeed rebuild
Question:
I have a 1967 Chevy pickup with a 318 Muncie three-speed on the tree. Where can I find a rebuild manual? I can't find one on the Internet. I would appreciate your help.
Answer:
There's a number of old MoToRs and Chilton manuals that will tell you how to rebuild standard transmissions, but I have not been able to locate one that covers the 318 specifically. However, there are complete cut-away drawings of those transmissions, with all the parts labeled that you can copy off of the Internet if you Google "Muncie 318 diagram." And if you know how to rebuild a Saginaw or any of the other common standard three-speeds of the era, you should have no problem with the Muncie— with one possible exception.
My friend Dave Waugh, a noted transmission builder, tells me it is more difficult to diagnose wear on the synchronizer assembly on the Muncie than some other transmissions. Luckily, there is a video on YouTube that shows you what to look for. It rambles a little, but it is pretty clear when it comes to what you need to check. Make sure the annular grooves in the bronze synchronizer hubs are sharp and will still strip the oil off of the synchro cones, and make sure the synchromesh assembly is not sloppy and worn. To see the video, go here.
Once you've determined which components are worn or defective, you will likely have a hard time finding replacements because they haven't made them for years. Rebuild kits are available that include the gaskets and bearings, but you may have a tough time finding gears, shafts and other components locally. For them contact:
Dave Waugh Standard Transmissions 11965 Rivera Road Santa Fe Springs, CA 90670 Shop: dwaughmanufacturing@yahoo.com
Dave is a friend, and he can sell you thecomponents that are no longer available. And if you don't want to go to the trouble of rebuilding your tranny yourself, he can do it for $650 exchange or $750 outright. Just remember, once you have your transmission rebuilt and installed, don't forget to put in GR1-type gear lube, because the more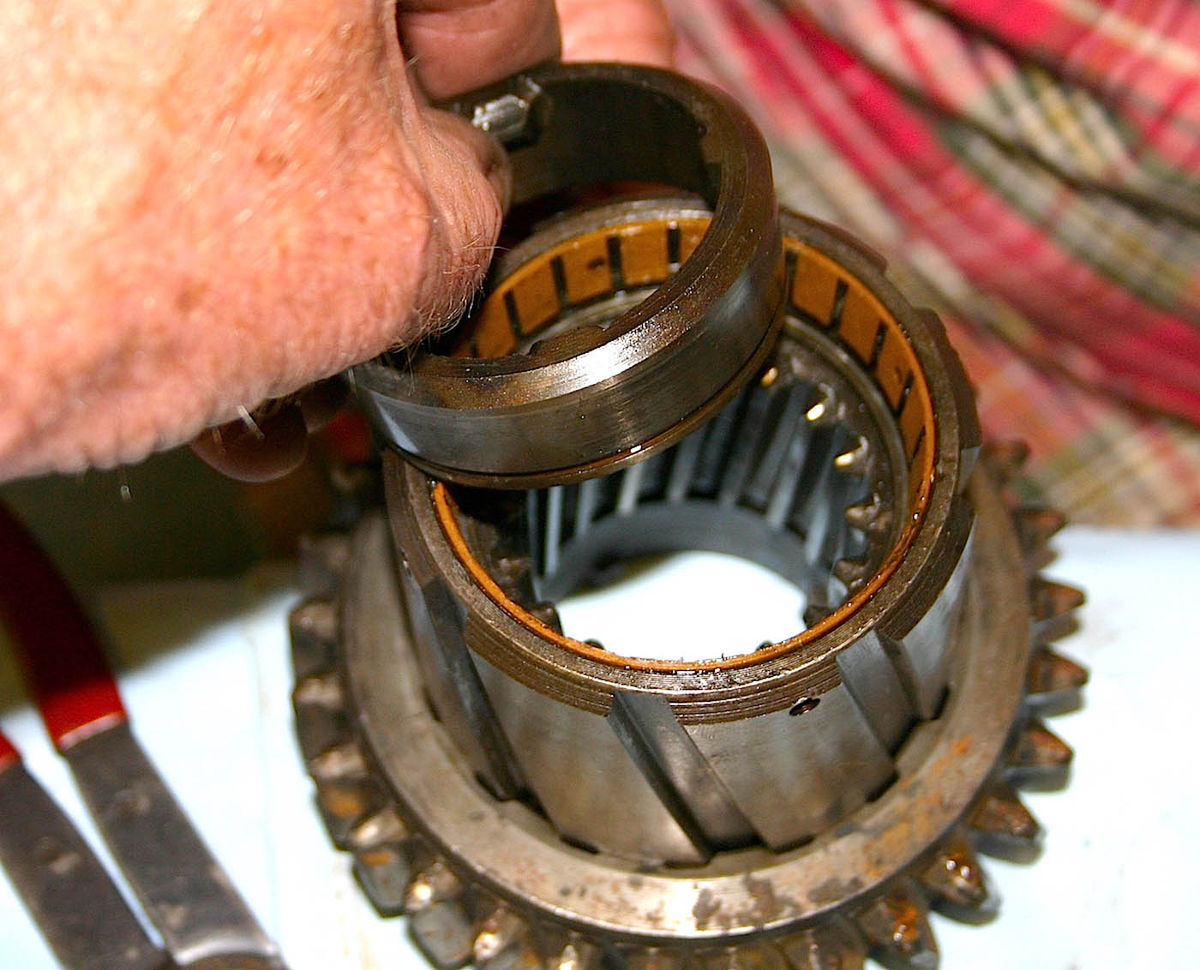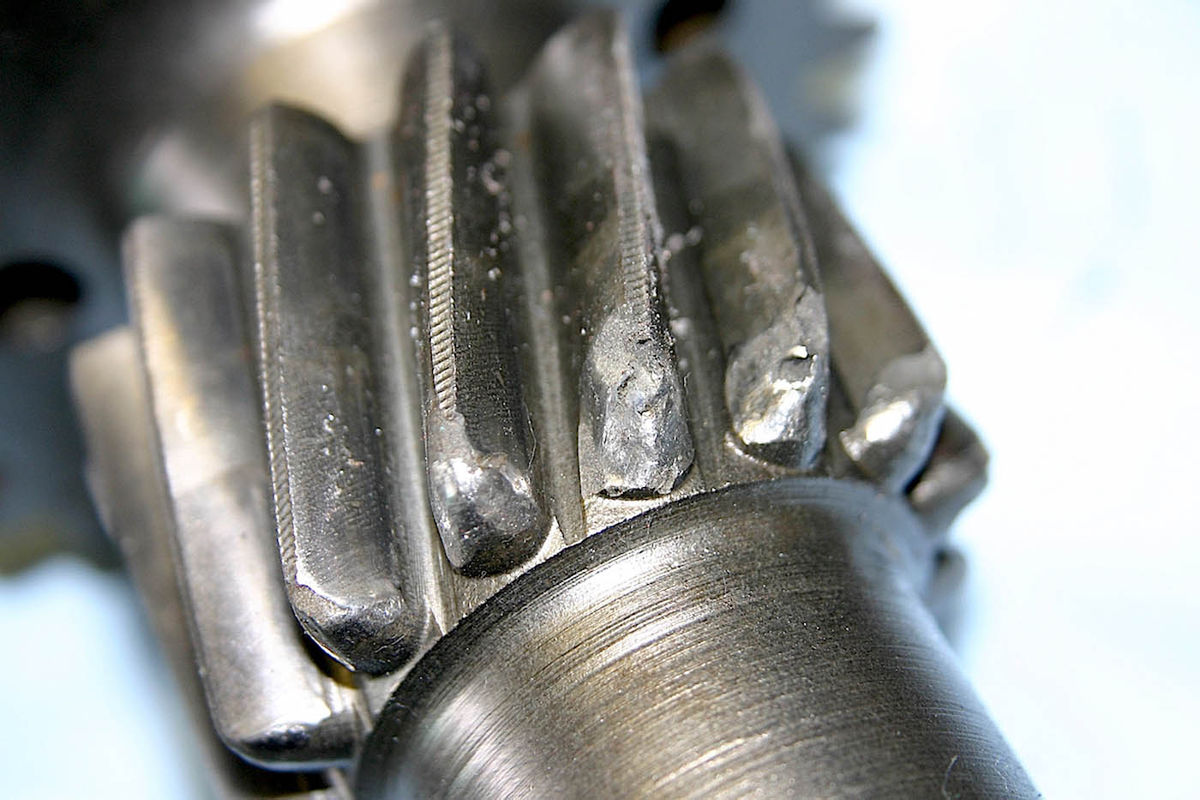 modern GR4 and GR5 can damage the bronze and brass components in the transmission. Rebuild kits containing bearings and seals are available from:
The American Powertrain Warehouse 100 Springdale Rd. Suite A3#10B Cherry Hill, NJ 08003 powertrainwarehouse.com