HAPPY 50th BIRTHDAY CHEVROLET CAMARO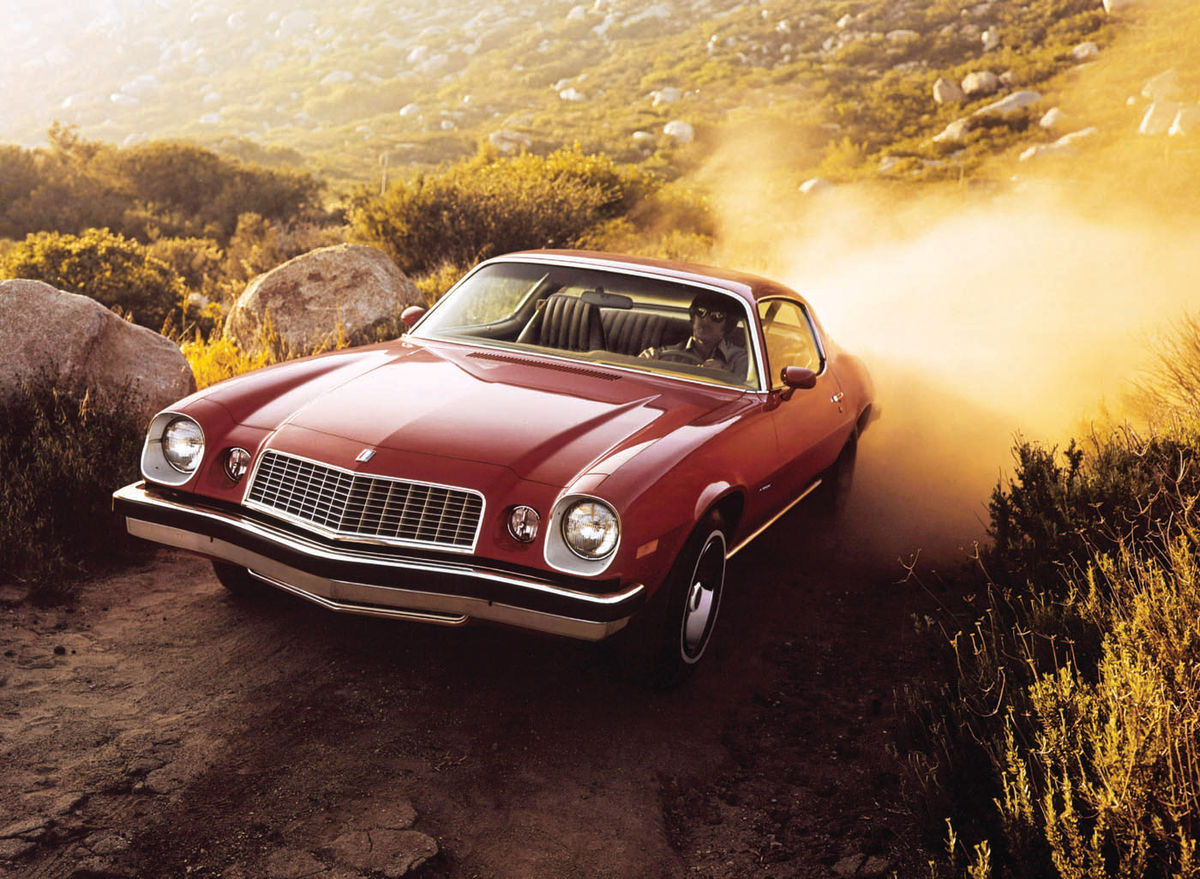 When Ford's Mustang became an instant, phenomenal hit after its April 17, 1964 introduction, there was no doubt that before long General Motors would jump in with its own "pony car."
After all, its rear-engined Corvair and the Chevy II sedan couldn't stand up against the galloping Mustang stampede…GM needed a new sports coupe of its own.
Moving quickly, The General brought out its answer to the Mustang 50 years ago this month. While in the planning stages it had been code-named "Panther," but then GM wasn't one to name its vehicles after animals, so when the new Chevrolet appeared on Sept. 26, 1966 as a '67 model, the public had its first chance to drive away in the head-turning new Camaro. (More about the car's name in a minute or two.)
Just as the Mustang had been built off the platform of its less-sexy sibling the Falcon, the Camaro's underpinnings came from its boxy Nova relative. But the public wasn't inclined to judge these cars based on their platforms; what they saw were cars unlike any that had graced the roadways before. And while the Camaro didn't come close to eclipsing its rival Mustang in the marketplace…first-year Mustang sales were close to 419,000 while some 221,000 Camaros rolled out of the dealerships during its first 12 months… the small Chevy easily garnered its own legion of loyal fans. And now, a half-century later, there are still many Camaro aficionados who would walk barefoot in the snow before they'd even think of slipping behind the wheel of the Blue Oval's world-famous pony.
Commenting on the Camaro's ongoing attraction, Ed Welburn, vice president of GM Global Design, had this to say: "While Camaro has evolved with cultural and design trends, it has consistently represented the approachable, attainable sports car with an emphasis on fun that's evident in its styling. As a result, each generation of Camaro has evoked an emotional connection with enthusiasts."
With that in mind, we thought that for this momentous anniversary we'd take a look at the Camaro over the years and note some of the ways it's changed through five decades and six generations. We've also gathered a number of vintage publicity shots so you can witness the car's evolution first-hand.
If you already are a Camaro owner, this may convince you that it's time to add an earlier or later example to your stable. Or if you've never even driven one of The General's pony cars, this collection of background and images just might pique your interest to check some out the next time you're visiting a car corral.
First Generation: 1967-69
The earliest of the Camaros had a unibody structure from the firewall back with a steel rail subframe up front. There were double A-arms in front with a solid rear axle and semi-elliptical leaf springs in back.
The power spectrum started with a 230 cid straight six rated at 140 hp and moved up to a 250 cid version at 155 hp. From there you could opt for a 327 cid V-8 at 210 or 275 hp; a 350 cid at 295 hp or a 396 big-block at 325 or 375 hp. A small number of cars were built with 427 cid V-8s rated at 425 hp. Most of these were shipped to Yenko Chevrolet in Pennsylvania for conversion into drag racers. Another 69 cars were built with the all-aluminum ZL-1 427 V-8 also rated at 425 hp. Given their rarity, obviously they are very collectible.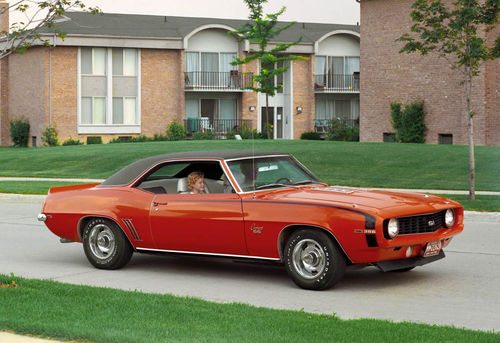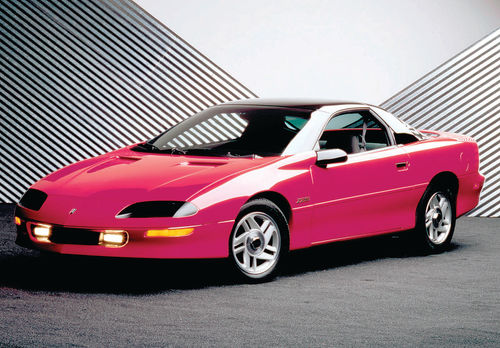 Transmissions included three- and four-speed manuals along with the twospeed Powerglide automatic and threespeed Hydra-Matic.
Special packages were available for the Camaro almost immediately, including the Rally Sport (RS) with upgraded interior trim and hidden headlights, and the high-performance Super Sport (SS) that included a heavy-duty suspension system and larger wheels and tires (D70 on 14- inch wheels).
The end of 1966 also saw the introduction of the race-oriented Z/28 with a highcompression 302 cid V-8 rated at 290 hp and fitted with a stiffer suspension.
"The Camaro should not have been a design success, as it was based on an existing architecture and admittedly hurried to market to address the personal coupe revolution occurring with Baby Boomer customers," GM's Welburn said of the first of the breed. "However, the first-generation Camaro delivered a pure, classic proportion that will forever be regarded as one of the bestlooking cars of its time. It was very lean and muscular, with comparatively minor embellishments for high-performance models. That was in contrast to some of the brasher competitors during the muscle car era, and it has helped the first-generation Camaro maintain timeless good looks."
Second Generation: 1970-81
The second-generation got off to a late start, with the 1970 model not hitting the showrooms until February of 1970. However, it arrived with a slightly wider footprint and lower center of gravity which improved handling, and Chevrolet described the car's body redesign as "dramatic, Europeaninfluenced styling."
This generation also saw Camaro's best sales year when 282,571 were sold in 1979 including some 85,000 Z28 cars.
But this also was the time period when changing emissions and safety regulations brought about some major revisions in the Chevy pony car.
In 1974, for example, the Camaro was redesigned with thick aluminum bumpers front and rear. And while in 1970 the LT-1 350 V-8 was rated at 360 horsepower, things changed quickly as compression ratios dropped and emissions controls were added. By 1975, for example, the number of engines offered was reduced to three…a 250 cid six rated at 105 horsepower, a twobarrel 350 V-8 rated at 145 hp and a four-barrel version rated at 155 hp.
Still, in 1977 with Ford offering its downsized Mustang II, Camaro outsold its Ford rival for the first time with a total of 198,755 versus 161,654.
Ken Parkinson, executive director of design, Chevrolet Trucks and Global Architecture, said of the second-generation cars: "I've always loved the '68 Camaro, but for some reason it was the second–gen car I'd find myself sketching during high school math," said Parkinson. "It was a radical departure from the first-gen. For the first time, it was built on its own dedicated architecture, which gave the design team the freedom to create a pure expression. What that team created was a powerful expression of American muscle, influenced by a European grandtouring aesthetic. There was simply nothing else like it.
"The second-gen car is pure Camaro, with a dramatic proportion and lean, muscular form," Parkinson said. "You won't confuse it with the first generation, but it is unmistakably a Camaro from every angle."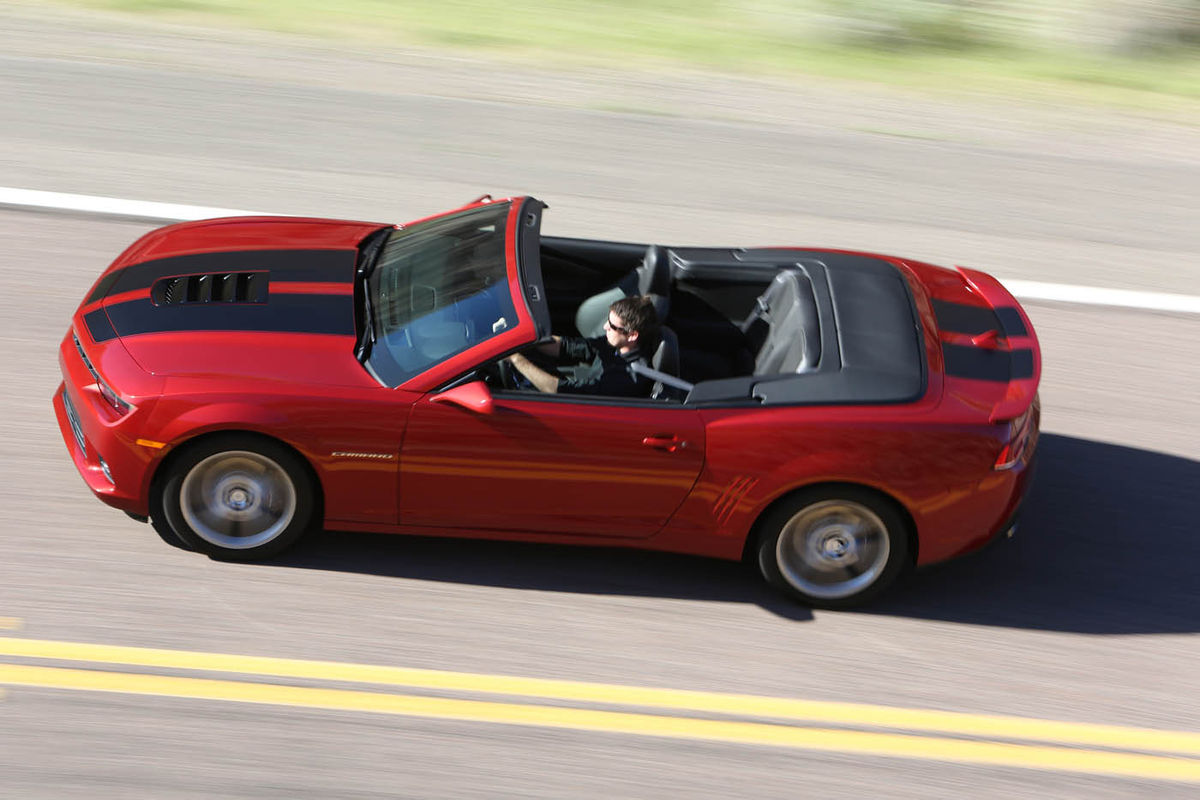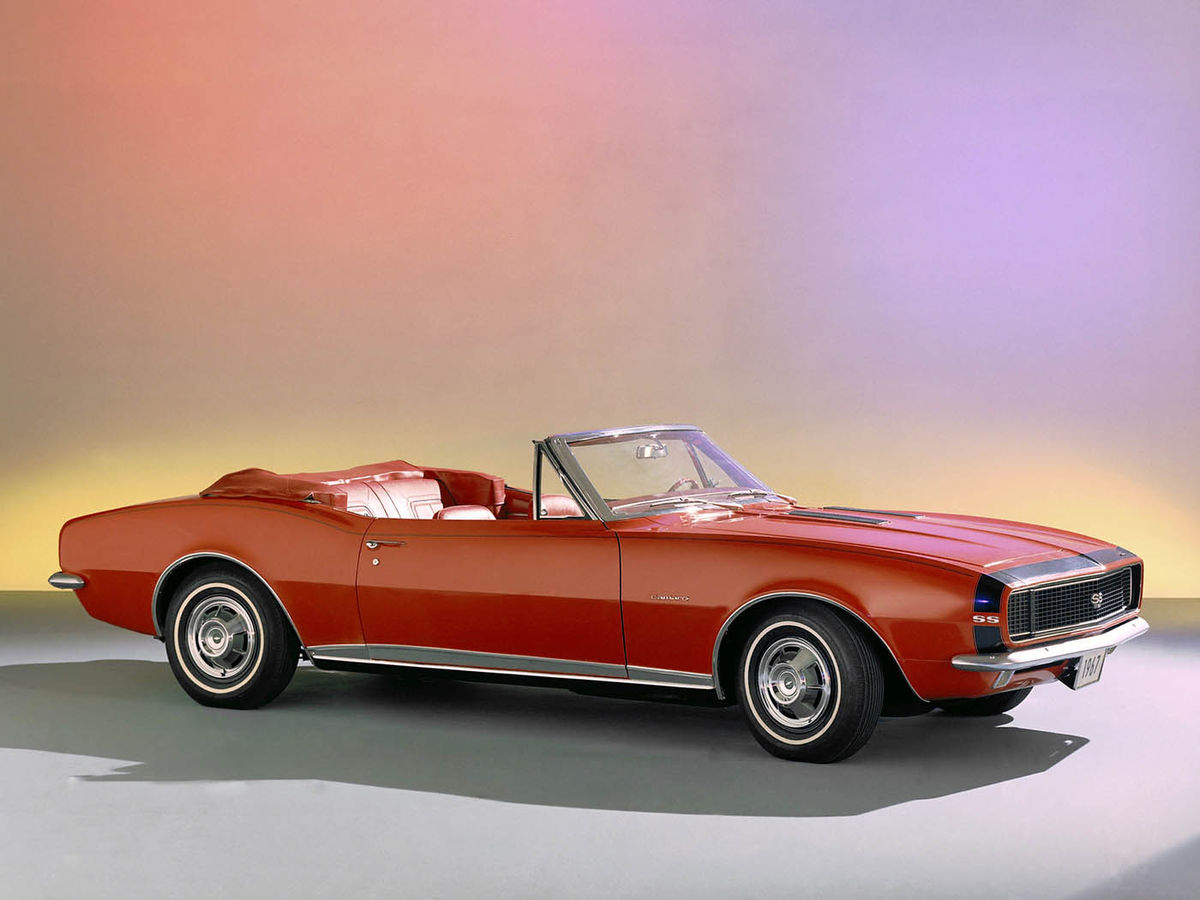 Third Generation 1982-1992
A major change for the third generation Camaro was the loss of the front subframe and leaf-spring rear suspension. In their places were a modified MacPherson strut system up front and a long torque arm and coil springs in the rear. These also were the first Camaros to receive factory fuel injection, four-speed automatic transmissions and five-speed manuals along with rack-and-pinion steering.
This generation also carried the 90-horsepower 2.5-liter "Iron Duke" four-cylinder engine. But in 1985, performance enthusiasts received the IROC-Z, which got its name from the International Race of Champions, where the Camaro was entered in competition. Available for the IROC was a 5-liter V-8 with Tuned Port Injection that turned out 215 horsepower.
Meanwhile, for open air fans, the Camaro convertible, which had bowed out in 1969, came back for 1987.
Often mentioned is the "aggressive" styling that marked this generation, moving it away from the European looks of earlier years.
John Cafaro, executive director, Chevrolet Global Car Design, spoke to this aspect of the Chevy pony car: "The third-generation Camaro represented a distinct breakaway from the previous generations, which were undeniably influenced by European grand touring cars," Cafaro said. "This was a uniquely American design with a form developed for function—and its aggressive front end styling was deemed almost too aggressive by some in the company.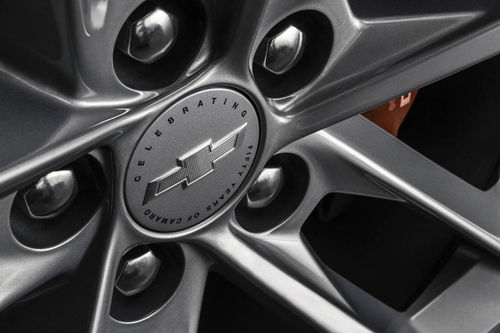 "Perhaps more than any other generation, the third-generation Camaro was a car of its time," Cafaro said. "You can see that influence in every detail of the car, from the aerodynamic details of the exterior, such as the ground effects on the Z28, to the introduction of digital instruments on the interior."
Fourth Generation 1993-2002
The biggest news for this group was the return of power under the hood. When GM's 3800 200-hp V-6 became the standard base engine in 1996, the least powerful car had more power than the most powerful 1984 Camaro. Meanwhile, Corvette engines managed to find their way into the Camaro line, such as in 1998 when the C5 Corvette's 5.7-liter LS-1 all-aluminum V-8 was added to the Z28. This was the first aluminum engine offered in the Camaro since the '69 ZL-1 and it carried a 305 hp rating.
With this increase in power came a strong wedge-shaped body with a raked windshield that extended the cowl/firewall line forward. Speaking to this exterior appearance was Kirk Bennion, Chevrolet Camaro exterior design manager.
"More than 20 years after its debut, the fourth-generation Camaro still looks as sleek as anything on showroom floors today," Bennion said. "It was a very aggressive design intended to evolve the proportion from the thirdgeneration car with a provocative exterior and greater aerodynamic performance.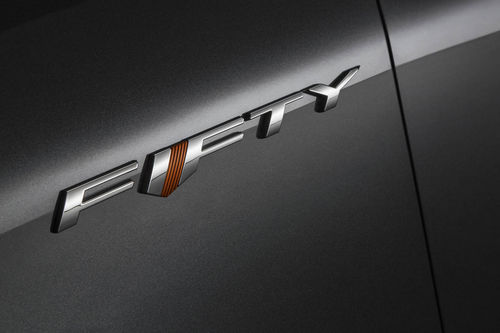 "Having a low front end was important to the design. It really worked with the high deck lid rear spoiler to enhance the appearance of motion. All these years later, it still looks contemporary—and fast!"
Still, as the Camaro rolled into the new century, changes in the car became fewer, the car's platform was being phased out and demand for this type of sports coupe had lessened.
Accordingly, after 2002 the Camaro was dropped from the GM roster.
Fifth Generation 2010-2015
Although the Camaro was gone, it had not been forgotten at Chevrolet. Continued sales of the rival Mustang certainly didn't go unnoticed and within three years work had begun on a new Camaro concept that would pay tribute to the first-generation cars and yet be up-to-date under the hood and in the interior.
In January 2006 that concept car was shown at the North American International Auto Show in Detroit and later that year GM announced that a new production Camaro was in the works. In January 2007, a convertible version was put on display in Detroit and in November 2008 several concept variants were placed at the SEMA (Specialty Equipment Market Association) show in Las Vegas.
Then in April 2009 the new Camaro went on sale. Based on a rear-wheel drive platform developed by GM Holden Ltd. in Australia, the fifth-generation Camaro was more aggressive-looking and huskier than earlier versions but it also carried design cues from the late '60s such as a hood with a cowlinduction power bulge, the cross-car grille and the sharp body-side sheet metal crease.
Under the hood, there was more power than ever, starting with a dual overhead cam V-6 rated at more than 300 hp. A 6.2-liter small block V-8 put out 426 hp and for 2014 a 427-cubic-inch V-8 was available once again, this one rated at 505 hp.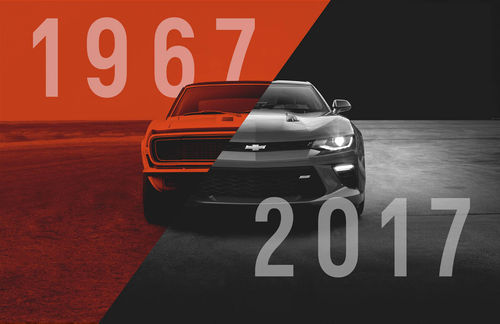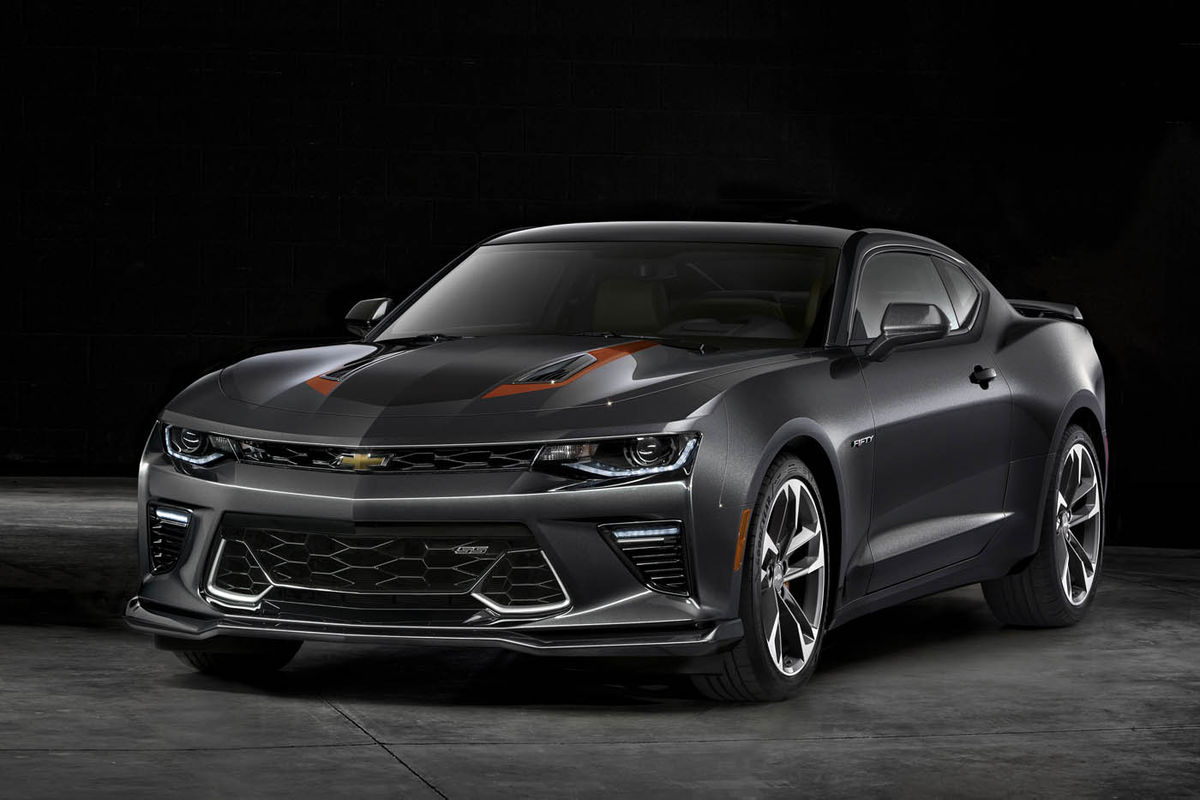 The new package definitely caught on with the motoring public as the fifth-generation car sold more than 500,000 units and outpaced the Mustang in the marketplace for five consecutive years.
"They say absence makes the heart grow fonder and that couldn't have been truer than as demonstrated with the enthusiasm that followed the introduction of the fifth-generation Camaro," Tom Peters, Chevrolet Camaro exterior design director, said of the car's comeback.
"After an eight-year absence, the return of Camaro was a thunderbolt that reignited the passion of Camaro enthusiasts around the world.
"Distilling the timeless essence of the design and translating into a fresh, contemporary Camaro was a challenge. The final design perfectly straddled that razor-sharp line between heritage and retro—and with five straight years at the top of the segment, clearly the fifth-generation Camaro connected with a whole new group of enthusiasts."
Sixth Generation 2016… This brings us to the present day and while the Camaro still carries a familiar look, power has climbed to production levels unimaginable when the first Chevy pony car rolled off the assembly line.
For example, for 2017 there are new "track capable" models available, including one with a supercharged 6.2-liter V-8 estimated at 640 hp. And speaking of components unheard of in the car's early days, this model will be offered with a 10-speed automatic transmission
Hmmm… All things considered, maybe it's time to take another look at those first- and second-generation models… Perhaps something with a 327 V-8 and an RS package would make for a nice driver…
About the Camaro Name Game
When work started on the new pony car a little more than 50 years ago, the project was given the internal code name "Panther." But Chevy has said it never intended to use that name on the car, preferring to stick with a conventional "C" designation in keeping with most of the division's other vehicles such as the Corvette, Chevelle, Corvair, etc.
But the Panther name caught on with the automotive media to the point that on June 28, 1966, Chevrolet General manager Pete Estes held a news conference to announce the formation of a new group, the Society for the Elimination of Panthers from the Automotive World or SEPAW.
Reporters participating in the news gathering, including those in 14 other cities who took part through a first-of-itskind teleconference, were told that they had been chosen as charter members of SEPAW but that this would be the first and last meeting of the group.
Estes then announced the official name for the new car.
With that, reporters started to inquire about the meaning of the word "Camaro." One story that started to circulate held that it was French for "pal" or "comrade." That wasn't true, but the curiosity persisted.
Finally, one Chevrolet manager said he had the answer the reporters were seeking.
"A 'Camaro'," he told them, "is a small, vicious animal that eats Mustangs."