We'd Never Heard of a Trekka Either. Here's Our Chance to Learn About the Only Production Vehicle Ever Built In New Zealand. It's Not Very Stylish, But It's Very Utilitarian.
AS MY EYES adjust to the light in Neil Tolich's garage in Birkenhead, a suburb of Auckland, New Zealand, I begin noticing one magnificent classic racecar after another. There is an early '60s Lotus 11, an E model Jag roadster, a Porsche 356 speedster and two big luxurious vintage Citroens.
And then I spot what I had come for: A 1968 Trekka…actually two of them.
A what? You ask.
Well, it is called the Trekka and it's the only car ever mass-produced by New Zealand, though it is by no means the only car ever built here.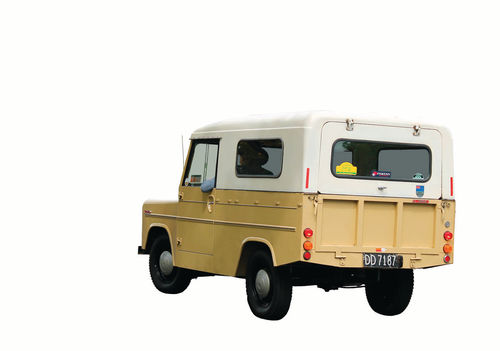 At first glance, you might think it a vintage Land Rover or American postal delivery vehicle, but on closer examination you realize that it is nothing of the sort. It is essentially a fairly large, exceedingly boxy roadster-pickup with a removable top. All the panels are flat; the door latches look as if they came off of an old icebox, and the hinges would serve well on a gate. It also has a big flat windshield and a spare tire mounted behind the front seat. But surprisingly, underneath all of this is an imported Skoda Octavia Combi chassis and drive train that I will describe in more detail later.
Trekka vs. Testarossa
As if to emphasize our beige Trekka test car's utilitarian lack of style and exceeding stubbiness, next to it is a rare Ferrari Testarossa. At first glance it is like going from the ridiculous to the sublime, but that isn't really fair. The Testarossa is stunningly beautiful and graceful, as only the Italians can design a car, but it is astronomically expensive, and it only holds two people. The Trekka was not only cheap, but it can hold six people and two adult sheep or a couple of 200-pound bags of animal feed. Also, you wouldn't want to take the Testarossa off into the muddy south forty, because its minimal ground clearance would high-center you before you drove off of the shoulder of the road.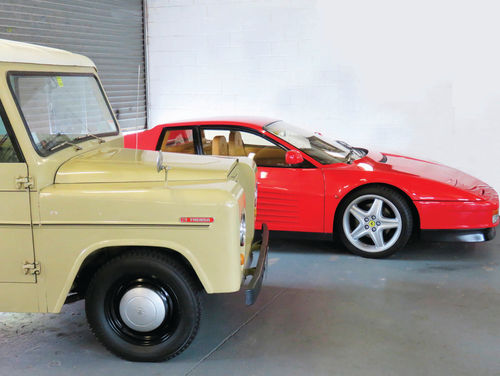 Utility On Four Wheels
The Trekka was mostly designed for rural people in a farming country, with as much simple practicality built into it as possible. Also, agricultural machinery was taxed more favorably than automobiles in New Zealand at the time. There was no room in the budget for frippery and foolishness though. Consider, for example, how you'd feel compelled to motor around in a Testarossa wearing your Jackie Stewart cap, Ray-Ban aviator shades and an ascot. But proper attire for a Trekka would be a floppy stockman's hat, tank top, shorts and gumboots. (Even though I'm not dressed appropriately, and I have never tilled the soil, I want to drive a Trekka in the worst way.)
A Hand Pump for the Mechanical Fuel pump
Our test Trekka hasn't been started in a while, so Neil opens the hood using the little lever sticking out the front of the grille and goes around to the mechanical fuel pump to give a little action to a small lever attached to it. Then he tells me to twist the key. Its 1221cc (74-cubic-inch), inline overhead valve four banger comes to life immediately, and sounds much like the one in my 1966 Morris Minor.
I begin to wonder why all the old mechanical fuel pump-equipped cars don't have a similar little hand pump so the starter won't have to grind away until the carburetor fills with fuel.
The generic-looking large round gauges jiggle to life and tell me all is well. The clutch, brake and throttle pedal are all arranged conventionally. The car is right-hand drive because it was intended for New Zealand consumption, and they drive on the wrong side of the street here.
The transmission is a wild card though. It is a conventional standard four-speed, but first gear is over to the right and up, second gear is below that, and third is across the H gate back to the left and up. High is then directly below that. Reverse is way over to the left and down. We wondered if the Skoda shop had the blueprint upside-down, but no one seems to know why they did things that way.
An Early Crossover Vehicle
I wheel out into Auckland traffic and give it a bit of gas. There is plenty of bottom-end torque, so we pull away easily, though the little engine starts to get buzzy pretty quickly. Then I pop it into second, which is a little longer gear. When we get clear of traffic we take the Trekka up through the gears and it gets up to the legal speed limit of 100K (approximately 60 mph) without drama, though that is close to tops. As one might expect, acceleration is a bit indifferent.
The ride is soft and comfy. It is not at all like most Jeeps and utility vehicles, because it has a passenger car chassis with torsion bar suspension. There are the usual rattles and a little drumming because of the all-metal interior, but you can converse with a passenger without shouting. Braking is reasonable, though I wonder what it would be like with a couple of sheep or a load of sweet potatoes in the cargo area. Its rear swing-axle independent suspension makes uneven surfaces go away to some extent, but the Trekka is only two-wheel drive, so you would not want to go rock-climbing in it.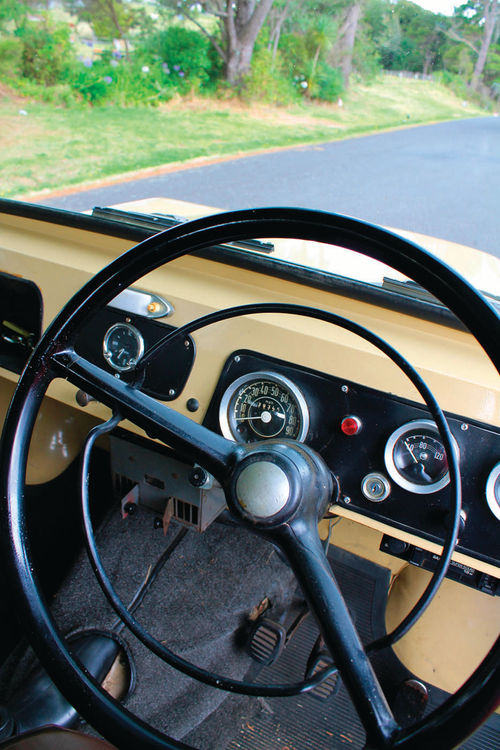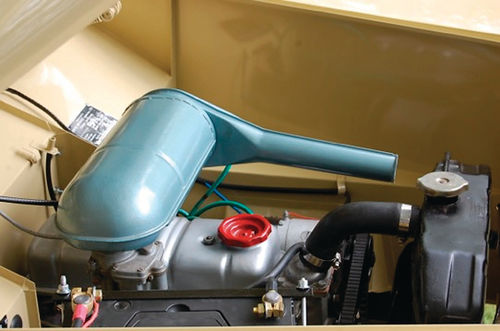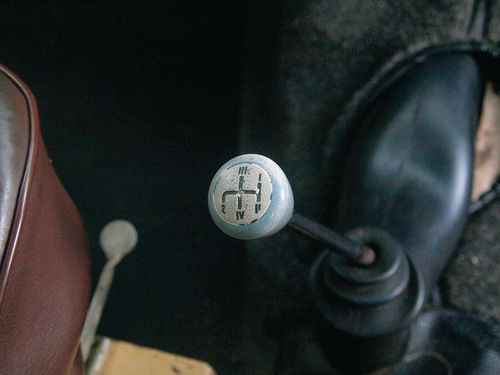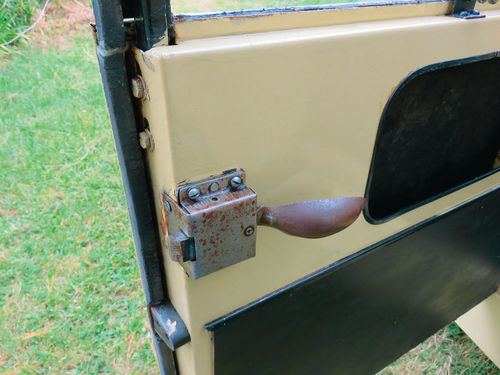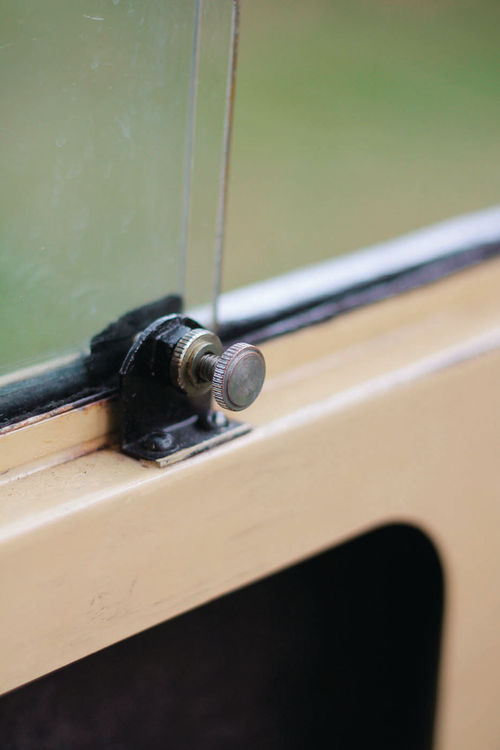 A Place With Its Own Automotive History
So why did a little island country of just two and a half million people (circa 1966) decide to make their own automobile? It can be summed up in one word: Economics.
As with other non-auto manufacturing countries, New Zealand 40 years ago placed high tariffs and import taxes on cars brought into the country to stanch the flow of hard-earned currency going out. New Zealand was and is a tiny, but prosperous farming country and they wanted to keep it that way.
They had been importing cars from the beginning in the 1890s, and they knew how to work on them and build them too. One must bear in mind that this is the same little country that has produced many exquisite one-off special race cars, and three Formula one stars: namely Denny Hulme, Chris Amon and Bruce McLaren; and more recently Scott Dixon of Indy car fame, so they know their way around automobiles.
And then there is Burt Monro who still holds the record at Bonneville set in the '60s for the fastest motorcycle under 1000cc. He did it with an extensively modified Indian motorcycle built in 1920! Another New Zealander may well have achieved controlled, powered flight four months before the Wright brothers. Richard Pearse, a South Island farmer, even built his own two-cylinder engine for his craft using cast iron drainpipe for the cylinders.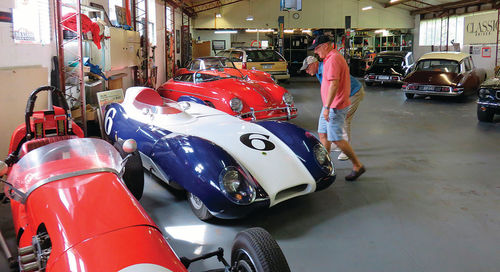 An "Accidental" Entry Into Auto Manufacturing
The Trekka was accidentally conceived when Phil Andrews Motor Lines, a Skoda importer and dealer in Auckland, ordered an Octavia Combi to be driven up from Wellington to add to his inventory. The driver rolled the car on the way, and what was left was trucked to the dealership. They tore the car down and discovered that—though the body was unsalvageable —the chassis was intact. That gave the dealer an idea. Why not import the Skoda chassis and running gear and put their own locally built body on it? If they could establish that the car was 80 percent domestically made, they could get around all the tariffs and undersell everybody by a huge margin.
So in 1964 they mocked up a prototype using the hardware at hand and the wrecked Skoda chassis. It looked much like the production model, except it had dip-down doors and a two-piece windshield. The dealer used the prototype as a parts chaser for years after that. Everything about the design was aimed at production and utility. Styling didn't enter into it. Ferraris have a near monopoly on elegance, but Trekkas have a near plethora of function.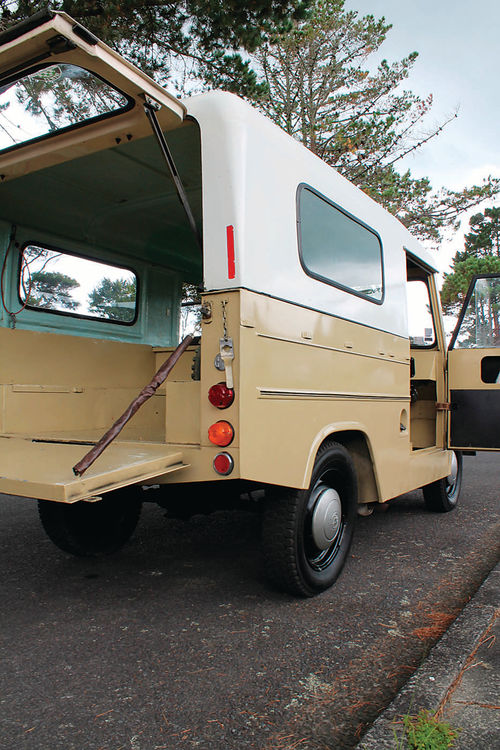 The Trekka was something like Henry Ford's Model T. It wasn't beautiful, nor was it the best car obtainable, but it was cheap, fairly durable, and simple to maintain. By the time production wound down in 1973 they had built around 3000 of them. That may not sound like much, but when you are marketing primarily to a clientele of only two and a half million people, that means quite a few Kiwis bought a Trekka at one time or another.
The little cube-shaped vehicle was a source of pride for many of the people of New Zealand. Some Trekkas were sold in Australia, Indonesia and Fiji, and five were even sent to Vietnam with the Kiwi troops fighting over there.
These days Japanese cars dominate the landscape in New Zealand just as they do in other parts of the world, and the Trekka is regarded as an artifact from another time, but there is still a dedicated club of owners here and Neil Tolich is a member. Neil says: "We were all quite pleased in New Zealand when the Trekka debuted."
There Were Drawbacks…
As with any new car, there were teething problems. Many buyers expected the Trekka to perform like a four-wheel drive vehicle, but that feature was never offered, and the original differential was not up to rigorous off-road driving. To remedy this, a limited-slip differential— designed locally—was offered as an extra cost option. Also, the passenger car chassis, though comfortable, was somewhat soft for the loads the vehicle was designed to carry. And rust became a problem because New Zealand gets a lot of rain, and besides, you are never far from the salty ocean here.
Suited for Rural or Urban Use
Trekkas were available as open cars, or with a cloth or fiberglass top. In the back is a standard tailgate, and along the inner bedsides are built-in toolboxes over which upholstered bench seats could be placed. The spare was mounted behind the driver, and easy to get at. In short, the Trekka was a basic, user-friendly vehicle intended for rural use, though many of them became urban delivery vehicles thanks to their roomy cargo tray. Farmer's vehicles were mostly open, but delivery vans generally had tops.
Neil Tolich surmises that if it had been made clear that the Trekka was not a four-wheel-drive off-road vehicle but a great choice for around-town deliveries, it might have been even more successful. As it was, in 1972 when many of the tariffs and restrictions were eliminated for foreign cars, more sophisticated and stylish Japanese and other imports gobbled up the Trekka market, and production then ground to a halt.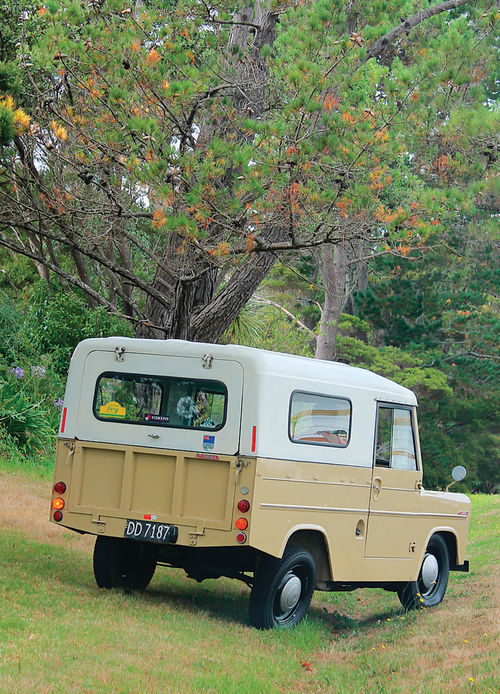 Now, Back to the Drive…
The clutch is smooth and easy to actuate, and the transmission tight and sure because it is a top loader. Cornering causes a little lean, but not as bad as I would have expected, thanks to the car's torsion bar front suspension. Hard braking could be a little tricky in a sudden stop due to the rear swing axles though. As with all swing axles, the rear wheels want to tuck under as the nose of the car dives during hard braking. This can cause the rear end to come around and possibly roll the car.
Another problem is that under a heavy load, the rear end will squat and the track will widen, causing the car to under-steer in the corners. I know these things from experience with early '60s Volkswagens, though I would never put another man's rare classic to such precarious tests. After all, the Trekka was never marketed on high-speed handling virtues.
As we drive along Auckland's hilly city streets, people who remember the days of the Trekka give us the thumbs up, and when we park, people come around for a look. It may not be photogenic, but it is symbolic of the Kiwi can-do spirit.
After putting his Trekka through the paces and returning it to its parking place next to the Testarossa, Neil Tolich offered to buy us a typical Kiwi lunch of meat pies, fish and chips, and bacon and egg sandwiches.
He has raced as a hobby for many years and his collection of famous sports racers is hard to top, but his Trekka is one of the rarest and most esoteric vehicles in his garage. Perhaps that is why he has two of them. Or maybe he occasionally needs a utility vehicle to fetch an engine or transmission for one of his other exotic rides.