1969 Chevrolet Chevelle SS 396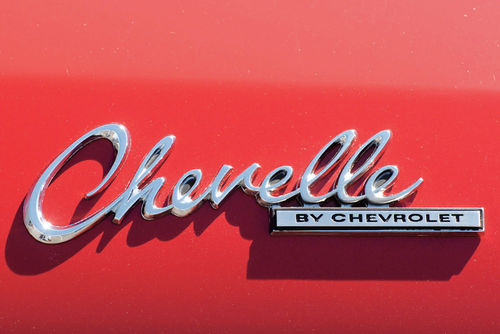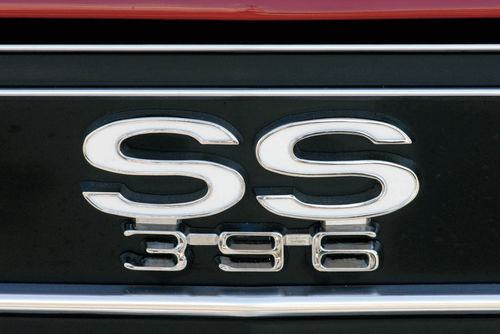 You've Heard About the Car Hidden Under a Tarp In a Barn? The Story's True. Here's the Car…Without the Tarp.
JEFF GROMEL'S CHEVELLE led a life somewhere between interesting and difficult, right up to the moment in 2005 when he found it by luck and bought it.
"I went and looked at a 1938 Ford three-window coupe that the guy had," Gromel said. "It was an original hot rod from the '60s and he had just gotten it running, but it still needed a lot of work. I missed my chance; somebody was there just before me and put money down on the car.
"The guy had about four or five other cars in the barn for sale and I wasn't interested in any of those cars, but I saw a tarp in the corner and I knew it had a car under it. I said 'what's under the tarp?'"
It was that moment that every collector simultaneously dreams of and fears as the tarp might be hiding a car that some would kill for or it might be hiding one that few would want. Gromel admitted that he wasn't expecting much and gave the example of a "grandmother's old Volare," so imagine his surprise when it turned out to be a 1969 Chevelle SS 396 coupe with a four-speed.
"I said 'is this for sale? Right now?'" he recalled. "He said 'yeah, it's for sale.' We came to a compromise on a price and I said 'OK, I'll let you know.' Before the sun was down that day, I'd bought the car."
It's difficult to criticize his decision, given that the moment every collector deeply hopes to avoid and worries about confronting is the one where he realizes that the right car just got away. To a lot of people, Gromel's Chevelle would be the right car.
Part of a Move to Smaller Vehicles
Chevrolet launched the Chevelle for the 1964 model year, making it the division's third compact and illustrating clearly how far the Big Three had come in just a few years. Compacts, of course, were far from radically new then, as small cars had been around in the automobile's earliest days. Extremely small and unconventional vehicles such as the Argo or Victor cyclecars came and went, as did the slightly larger and happily more mainstream entries such as the Austin, Bantam and the Crosley. The latter group actually looked like cars, an approach that Nash would build upon and finely tune with the 1950 Rambler. With its 100-inch wheelbase, the new Rambler was small rather than tiny and Nash's formula mixed a practical size with proportions comparable to those of a full-size car and packaged all of it with design elements lifted from the Statesman and Ambassador.
In 1959 Studebaker created its compact Lark by cutting down its larger 1958 models. One year later, the Rambler and the Lark were joined by the first compacts from Detroit, which was now increasingly aware of imported compacts. In Chevrolet's case, the answer was the Corvair. With its air-cooled rear engine, the Corvair was novel, but most American drivers interested in homegrown compacts didn't want novelty and instead flocked to Ford's Falcon. The Falcon was a traditional front-engine, rear drive car made smaller, as were the Rambler, the Lark and the new compacts from Chrysler. Chevy learned its lesson and although the Corvair earned devoted friends in enthusiast circles, the Chevy II appeared in 1962.
The Chevy II followed the pattern used by the other compacts and was part of the segment's overall success. So Chevrolet followed up with a somewhat larger—but still compact—car, the 1964 Chevelle. The timing was good, as the division's original 265-cubic-inch Small Block V-8 had evolved into the 327, the Super Sport package that had appeared on full-size models in 1961 had already been extended to Chevy IIs and dots were beginning to be connected between the compacts and engines that would make them fast.
In an ad Chevrolet likened the "flavor" of the high-end Chevelle Malibu in Super Sport trim to something "you can trace right back to the Corvair and Corvette. In a word, sporting." The SS package, it explained, was mostly better trim, a better interior and a gauge package while "Chevelle's performance options include all-synchro 4-speed shift, Positraction and sintered metallic brakes. And a 283- cubic-inch 220-hp V-8 with four-barrel carburetion and dual exhausts." Impressive, and it would get better.
Time for a Bigger Engine
One year after the Chevelle's introduction, Chevy advertised that "every once in a while, in engine design, something special happens" and this time, it was the 396. It was listed in both 325- and 425-horsepower versions, but the catch was that "either is available in any Impala model." Before the year was out, though, that changed and it became possible to order a 375-horsepower Chevelle SS 396. The package returned when the second generation Chevelle was introduced for 1966, although 325- and 360-horsepower versions were now available.
The two-year styling cycle called for another new body in 1968 and again, it provided a big visual change. An almost conventional roofline replaced the oddly interesting combination of different angles for the backlight and the sail panels; the "almost" comes from the fact that the 1968 backlight bows slightly inward. The new Chevelle also brought a more massive and aggressive look, something Chevrolet described by advertising that "it's got bulges on its bulges." It offered up-and-over striping just behind the grille to accent the forward lean and black between the taillights, on the grille and along the lower body. Chevy boasted that "it'd be a big mover on looks alone," but fortunately, it had more to offer and buyers could again choose 396s from 325 to 375 horsepower. SS 396 sales amounted to more than 62,000 in 1968 and then reached 86,000 for the mildly updated 1969 model.
As noted earlier, it was very much the right car for Gromel.
"Absolutely," he said. "It's a car that I'm still kicking myself for not buying when I was 17. I had my chance when I was 17 years old to buy a 1969 Chevelle SS 396 with a four-speed and I let it go."
The Chevelle pictured here—not the one he missed out on at 17—apparently was the right car for some others, too, although not always in the best way possible.
"The story I got," Gromel said, "is that it was drag raced from the early '80s up until about 1988 or so. Then another guy bought it and he's the one who had it taken from drag racer to 'let's try to make it look like a car again, a regular car.' He bought OEM quarters for it; there were new OEM fenders put on it and they still had the stickers on the insides of the panels. I took them off, but I still have them. They put new bumpers on it, they put a new grille in it and they did a lot of other stuff to it."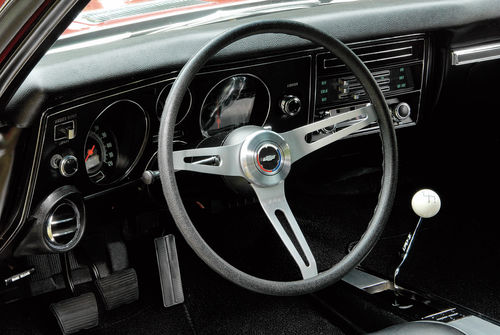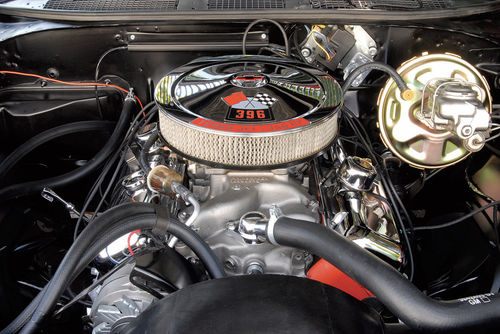 Discovering Some Troubling Restoration Work
However, not everything was as good as all of the above makes it seem. Incorrect bucket seats from an earlier Chevelle had been installed and the factory shifter had been replaced. The console was missing, as were the radio, the ashtray and even the glove box door, but while none of those would be especially challenging to correct, the car had bigger problems. The new sheet metal hints at rust, but the seller wasn't far from Gromel's Exeter, Pennsylvania, home and rust damage on a car from that area isn't unexpected. The surprise, however, came in the way the replacement panels had been installed.
"The quarter panels weren't welded on," Gromel said. "They were pop-riveted on. They didn't use seam-sealer in the gaps or anything. They had what looked to me like plumber's putty in all the gaps to keep water from leaking. I don't even know how the quarters lasted as long as they did. They were new sheet metal, but the way it was put together, they should've rotted out within five years with all the water that leaked into the car. That (plumber's putty) was beyond me. I've seen a lot—chicken wire, waxed paper, newspaper, cardboard, all that—but that's a first."
1969 Chevrolet Chevelle SS
GENERAL
Front-engine, rear-drive, coupe
ENGINE
Type Overhead-valve V-8
Displacement 396 cu. in.
Bore x stroke 4.0094 in. x 3.76 in.
Compression ratio (:1) 10.25
Carburetor Four-barrel downdraft
Power 350 hp @ 5200 rpm
Torque 415 lb.-ft. @ 3400 rpm
DRIVETRAIN
Transmission Four-speed manual
STEERING
Worm and sector, power-assisted
SUSPENSION & BRAKES
Front Ind., coil springs
Rear Live axle, coil springs
Brakes (f/r) Disc/drum, power-assisted
MEASUREMENTS
Wheelbase 112 in.
Length 196.9 in.
Width 76 in.
Height 53.5 in.
Weight 3230 lb.
Track (f/r) 59/59 in.
Tire size 7.35 x 14 in.
Fuel capacity 20 gal.
One thing that often shows up in such restorations was missing from the Chevelle, though, as he found no license plates used as patches.
"No," he said, "it was all done with aluminum siding. I guess they were thinking 'aluminum siding doesn't rust, so we'll just use aluminum siding.' That was the patch panels. That and aluminum siding stuffed up into the wheelhouses with just pounds and pounds of tar to cover it up. That's how they patched up the wheelhouses. It was pretty nasty."
They were right that aluminum doesn't rust, but there's a reason that it's not used in bodywork and simply stated, it doesn't get along with adjacent steel.
"The car was unbelievable to look at," Gromel conceded. "It was 'should I do this or shouldn't I do this?' But there's something about the '69 Chevelle that I just absolutely love."
So he chose to go ahead with a complete restoration.
"I salvaged the quarter panels," he said. "They were easy to take off because all I had to do was drill out the pop rivets and they came right off the car. We salvaged those, sandblasted them down and sprayed them with epoxy primer. The front fenders, we did the same thing. We sandblasted them all down. They were replacement OEM fenders. Really, the only original parts on the car now are the trunk lid, the doors, the roof skin, the hood and the front header panel.
"I did fix some pinholes on the leading edge of the hood, but they were just pinholes, so it wasn't really bad. I got it in time. But the downside is that they drilled holes and put hood pins on it. Hood pins don't belong on that car and they did a nasty job of it, too, so we had to repair that. We put metal in there and welded patches. We did it right."
The project was not without a bright spot and it stems from the Chevelle's popularity. The feature car needed a floor and Gromel was able to buy one.
"It comes all welded together," he explained. "It's the main body floor, all the braces, the inner and outer rockers and the bucket seat tracks are there. All you've got to do is cut yours out and weld that in. I figured that it would probably have taken me literally months to repair the old floor. This took me a weekend to cut that floor out and put that one in."
Since the body was structurally weakened by the damage and a rotisserie would be used in the restoration, Gromel welded angle iron to form a cage inside the body while it was still on the frame. Without that kind of help, he said, the body would have been unlikely to support itself. (The same procedure was used with the Mercedes restoration on page 30.)
Problems With the Shifter
The 396 that came with the car had its problems, too, and although not the original, it is period-correct and with its four speed Muncie M-22, was delivered in a Camaro. Gromel's brother rebuilt the engine, which had already been bored, but then there's that four-speed.
"Muncie got it right with the transmissions," Gromel said, "but that shifter? I can't wait to get that one out and get a Hurst in there. It's very stiff, it sticks, it doesn't always go in gear. I was warned several times before I bought it. Now, I don't know whether the problem is with the reproduction one that I bought or whether that's how they all were.
"When I bought the car," Gromel recalled, "it had a Hurst shifter in it. That worked great. It was beautiful."
Warnings such as those he received about the Muncie need to be kept in mind when it comes to evaluating a car, and in a case such as this he recommended getting help from someone who knows the shifter. A Muncie might not be labeled clearly, he said, so its identity needs to be confirmed.
"It's easy to tell," he said. "If you can get underneath the car and look at it, the Muncie shifter looks like a giant octopus under the car where the Hurst is a nice compact little unit that's bolted to the side of the tranny. The Muncie isn't bolted to the transmission. It's mounted to the crossmember. It goes on the left side of the tranny and bolts to the crossmember, but the Hurst shifter bolts to the transmission, right to the side.
"The problem," Gromel said, "is finding one of these cars with the (original) Muncie shifter still in it. The chances of finding one with a Muncie shifter in it are (slim) unless it's something that's been hidden away for years and nobody's driven it. Now you're talking about an all-original car."
The Engine vs. the Body
There aren't enough barn-find originals to go around, though, so most of the SS 396s that might be restoration candidates will probably need help. Their drivetrains in general are tough and mechanical parts are available, making the choice between a good engine in a rough body and a bad engine in a solid body an easy one.
"Take the bad engine," Gromel said. "Definitely, take the bad engine."
In fact, if the engine is the Chevelle's big problem, he suggested swapping it temporarily for a Small Block so that the car can be driven until its own engine has been rebuilt or replaced with another 396.
But even if you decide to opt for the "bad engine" approach, it's doubtful that the body will be perfect and that's one of the reasons why a careful inspection remains the safe course. The feature car's rust damage is an example of what might be found on a Chevelle in snow country, but other problem areas include the door bottoms, the trunk floor and the metal surrounding the windshield and backlight. A lump, sag or any other flaw in a vinyl top should be taken as cause for worry regarding just what's hiding under that vinyl, as should a rear bumper that somehow seems not quite right.
Gromel had to replace parts of the feature car's firewall as well as its lower Apillars on both sides in conjunction with his floor-replacement project.
"I cut the floor out," he said, "and the A-pillars came with it. There were no spot welds left to cut out; they were completely rusted away, so I had to fabricate both sides, make new pieces."
Always Remain Cautious
A Chevelle requiring major panel replacement might not be ruled out as quickly today as it would have been in the past, thanks to the number of aftermarket body parts available. Gromel emphasized that the quality of those parts varies considerably, so a return policy is a necessity.
"I ran into several problems with this car," he said, "putting it together with the aftermarket parts.
"If you use NOS parts, you're going to pay for them, but you're also going to get the fit and finish that you need to have an award-winner."
Beyond determining the body's condition, there's another reason to look at the car and this one can head off another potential nightmare. In effect, the buyer needs to temper his enthusiasm when he hears the description that he hopes to hear.
"(The) guy's telling you that the car is all numbers-matching and all original," Gromel said, "and 'I never did anything to it.' Those, of course, are all warnings that you want to be aware of. You don't want to buy his aunt's Malibu that he turned into a Chevelle SS, that kind of thing, because you can get everything for that car aftermarket and build an SS.
"If you're going to buy yourself a nice car that's a clone, there's nothing wrong with that. There are plenty of beautiful clone cars out there and essentially, mine has turned into that now that the motor and trans are not numbers-matching, but I do have one thing going for me—it's an original '69 SS. It was built and bought as an SS 396 car; bucket seats, four-speed on the floor, all that good stuff.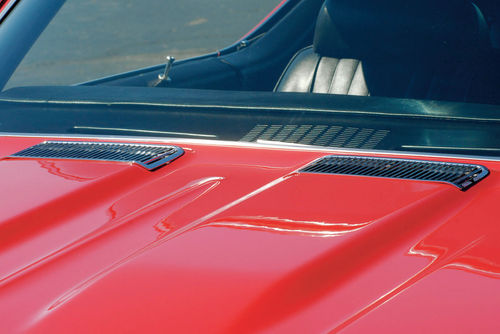 "That's really the big thing that I would try to be careful with. There are plenty of guys who will try to tell you that 'yes, this car is the real deal,' but without that documentation, no, you don't know for sure."
The very popularity that generated the market for the parts with which to build a clone, though, can come back to haunt a seller who's less than honest.
"There are plenty of web sites out there that have (information) and can help you decode the numbers, body tags, build sheets, assuming everything is there," Gromel said. "It's amazing how much information is out there on a car that's almost 50 years old, how much information and documentation.
"The end result when I got done with it just blew me away," Gromel said.
"The car looked so original. I took my time and I did a little research. It was very easy to find out what belongs on the car, what it's supposed to look like. The details under the hood? What things were painted? What color were they supposed to be? It's easy to find that stuff out and I tried to do that as best I could to get it as close as possible, to get the car to look as original as I could."
But was it worth all that work?
"If I go to a car show and I don't win anything," Gromel said, "but I get two or three people who walk up to me and say 'man, this car is beautiful,' I win."