NEW PRODUCTS for Car Lovers
We Searched Through the Product Displays at a Recent Trade Show and Picked Our Favorites.
One of the big attractions at the 50th Anniversary SEMA (Specialty Equipment Market Association) Show in Las Vegas a few months ago was the New Products Showcase. We examined the displays looking for products that might appeal to vintage car enthusiasts and came up with some interesting picks.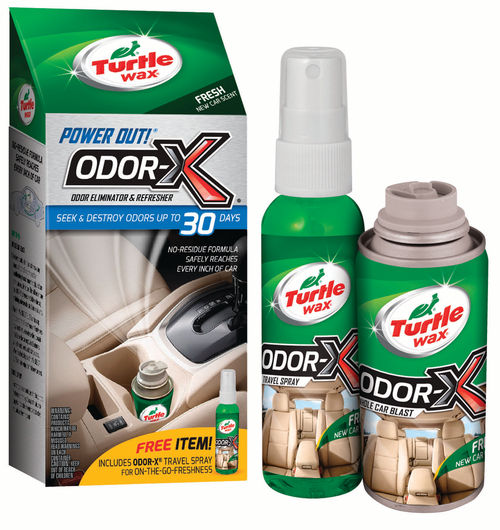 Running Boards for Vintage Cars and Trucks
Classic 2 Current Fabrication (c2cfabrication.com) is a leading manufacturer of floor pans and rust repair auto body panels for everything from Nash Metropolitans to Packards. Their latest hot product is replacement running boards for classic cars and trucks. Dozens of models are already available and more are in the works. These running boards have a smooth "hot rod" look to them, but company reps said that they have been used by restorers as well.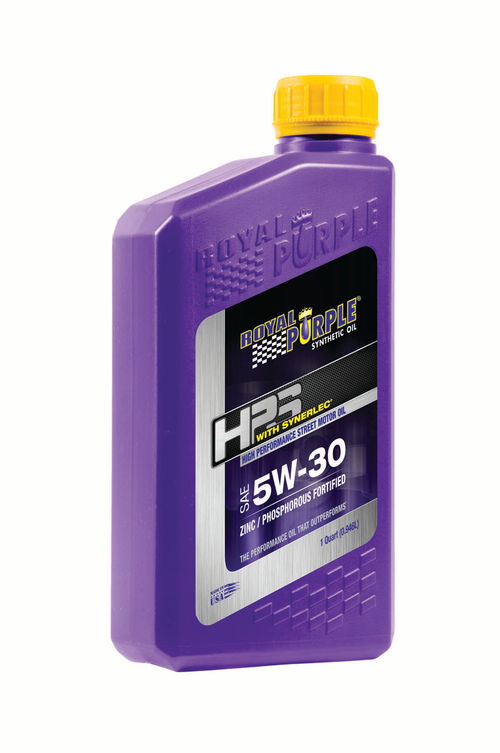 Smart Gloves
If you ever received an important phone call while working under your collector car, you might be interested in these new work gloves from MagnoGrip, Inc. (www.magnogrip.com). In addition to having a magnetic patch on the back of each glove to hold fasteners you'll be needing for your project, the Pro Utility Magnetic Gloves are made with a palm material that has something they call Touch Screen Technology. That means they are flexible enough to allow you to operate Smart Phones and tablet computers without removing the gloves. They retail for $25.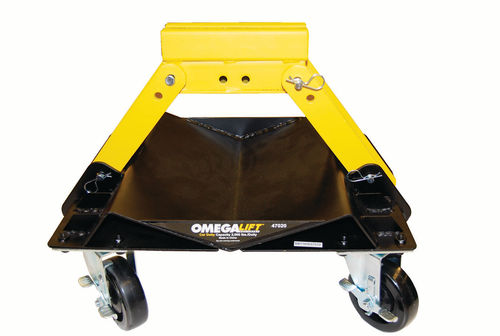 Buick Nailhead Distributor
Top Street Performance (topstreetperformance.com) has released the No. JM7735 Pro Series Ready toRun Distributor for Buick "nailhead" V-8 engines which were used starting with upper series models in 1953 through most of the Riviera era. You can get hotter performance from your nailhead for $190. The fully adjustable mechanical advance allows you to set the advance curve. A circuit board module eliminates the need to use an ignition control box.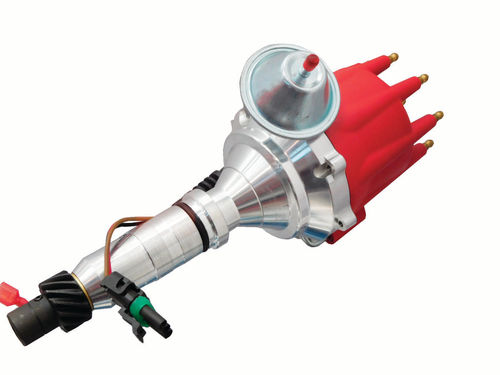 Nesting Car Dollies
The OmegaLift 47020 Car Dollies can be raised as seen here or the arms can move under the dollies to make them stack or nest for "skate" style use or storage. Their design allows you to use the dollies to grab the pinch weld on a unibody car. A simple pin lock design means you won't need any tools to set up the dollies. With a capacity of 2000 lbs. each, they will move most cars or light trucks. The dollies have large solid full-swivel locking casters. Item No. OME47020 at Tool Topia (www.tooltopia.com). The cost is $257.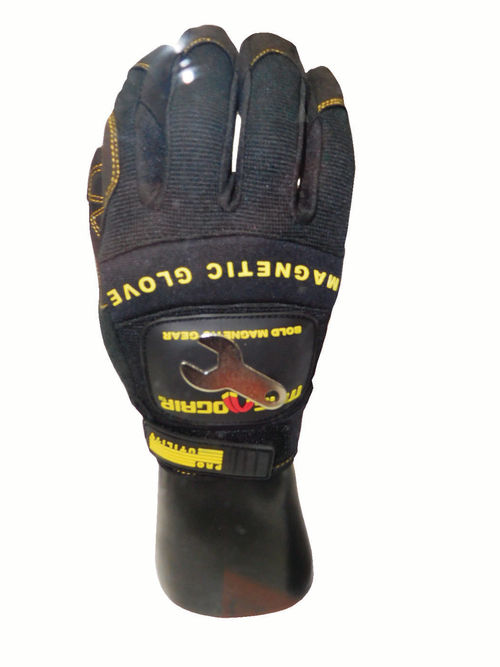 A Versatile OrbitalPolisher
Chemical Guys/Smart Wax (www.chemicalguys.com) is offering the Torq Torqx Random Orbital Polisher (Part No. BUF503) for $130. This is a machine that's simple enough for a beginner to use without burning paint, but still powerful enough for an experienced detailer. With this tool, literally anyone can polish paint, remove swirls and scratches, spread wax and sealant, scrub carpeting, restore headlights and more. The powerful 680-watt motor delivers the power and torque you need to do a good job.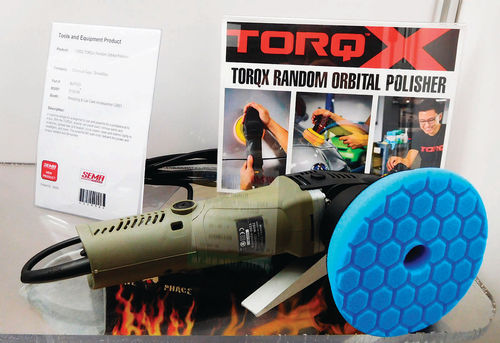 Add Some Leverage to That Wrench
Mueller-Kueps Part No. 745-100 Uni Extender attaches to the handle of your wrench and provides extra torque for the safe loosening of stubborn nuts. With this wrench handle extender you won't need a piece of pipe and you won't have to inter-lock wrenches to increase the leverage you can apply to a stubborn fastener. Part No. 745-100 sells for $60. Visit www.muellerkueps.com.
Ratcheting Flare Nut Wrench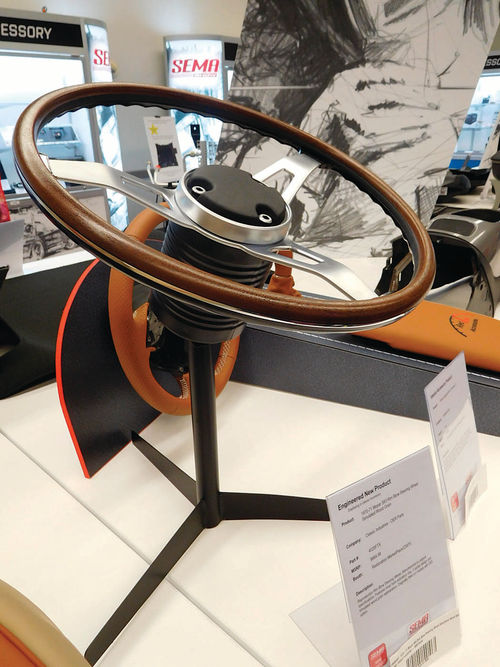 An award-winning new product at the SEMA show was this ratchetingflare nut wrench. At $20, this tool made by AGS (www.agscompany.com) is the perfect gift for a car or truck restorer. It's a unique, double-ended ratcheting flare nut wrench that is four sizes in one tool. Its applications cover 90 percent of all United States cars. When using this wrench you won't be "trashing" flare nuts either.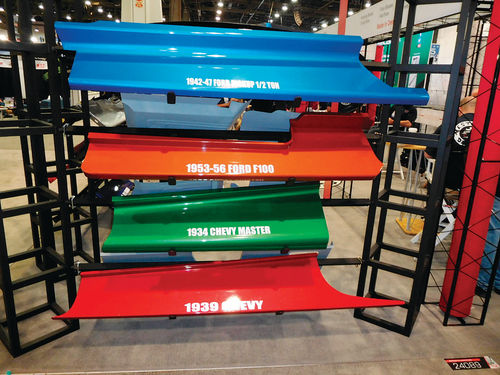 Odor-X Odor Eliminator
The Turtle Wax POWER OUT! Odor-X Odor Eliminator & Refresher eliminates common automotive odors including those from smoke, pets and food. Odor-X Technology contains three active ingredients that penetrate deeply absorbed odors in fabrics, carpets, headliners and vents to get rid of smells and keep cars fresh for up to 30 days. It's available in auto parts and discount stores in a variety of styles and sizes. Visit turtlewax.com.
Royal Purple Introduces HPS Oil
Royal Purple is releasing a new line of motor oil aimed at car collectors. For several years the American Petroleum Institute (API) has been reducing the maximum limits of zinc in motor oils. These changes have left many consumers struggling to find an alternative to expensive, hard-to-find racing oils. Royal Purple's High Performance Street (HPS) motor oil is for collector cars with performance engines and exceeds the factory warranty period. For information, visit www.royalpurple.com.
Mopar Woodgrained Steering Wheel
The '70-71 Mopar S83 Simulated Woodgrain Rim-Blow Steering wheel has been reproduced by Classic Industries-OER (classicindustries. com). It features an inner rim horn activation ring, a 3-spoke design and simulated woodgrain appearance. Part No. 4020FTX sells for $465.