A" HOT LIST " OF FUTURE COLLECTIBLES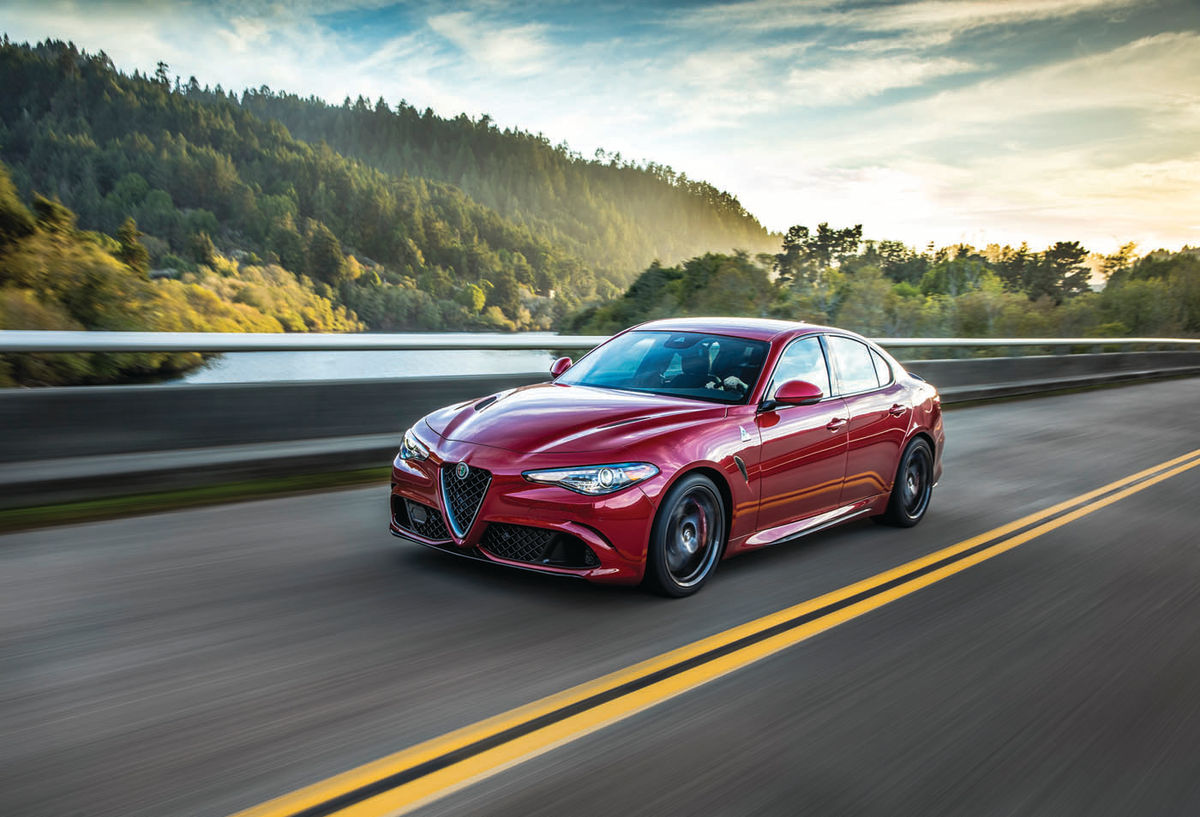 Wonder What Vintage Hobbyists Will Be Buying In the Future? An Expert Panel Predicts That These 2017 Cars and Trucks Will Be In Demand Years From Now.
They're common questions in the vintage vehicle hobby… Which, if any, of today's vehicles will be sought-after collector cars in the future? What will lead collectors into bidding wars 20, 30 or more years from now and what will find its way to the crusher long before then.
Obviously no one has precise answers to these ongoing queries but when we come upon opinions from people who are deeply involved in the hobby we like to pass them along, if for no other reason than they can help to fuel an informed debate among car pals.
So when the people at Hagerty, the vintage vehicle insurance company, sent us some information on 2017 model vehicles which they expect one day will join the ranks of classic collectibles, we wanted to share the list with you.
According to the valuation people at Hagerty, 10 vehicles in the 2017 production run by major automakers stand out as the likeliest to grow in value and appeal to classic car enthusiasts.
"All 10 have that 'it' factor that makes them stand out from the crowd," said Hagerty CEO McKeel Hagerty. "In some cases it's power, in some cases it's innovation or drivability, but all of them have the qualities that define a future classic."
In order to be eligible for this "Hagerty Hot List," a vehicle must be produced within the 2017 model year and have an MSRP of less than $100,000.
Before we move on, consider that last phrase for a moment. To make this list, the vehicle must have "an MSRP of less than $100,000."
At the risk of sounding like a dinosaur, while working as a Detroit newspaper automotive writer in the late '70s I borrowed a Ferrari 308 and then wrote an article that highlighted not only the driving experience but also the fact that the gleaming red Italian sports car carried an MSRP of about $25,000. That exorbitant amount even made it into the article's headline as people around the newsroom commented on how you could buy a home in the suburbs for that kind of money. Oh well, times and prices do change, don't they?
Besides, nothing on this list hits the $100,000-mark and two of the cars are under $30,000.
Now, back to the future collectibles and some of the Hagerty company's comments on why these vehicles made it into this esteemed group:
The Hagerty "Hot List" for 2017 Includes:
1. Alfa Romeo Giulia Quadrifoglio ($72,000): With its 505-horsepower bi-turbo V-6 engine, the Giulia Quadrifoglio can go from 0 to 60 mph in 3.8 seconds. (In other words, it would reach that speed in less time than it took to read about the car's acceleration.) Beating every other car in its class around the Nurburgring track in Germany, the Giulia Quadrifoglio takes the crown in its segment.
2. Audi TT-RS...on the cover ($60,000 est.): Bringing supercar speed to the sports car market is the wildly popular follow-up to the previous-generation TT-RS. With 400 horsepower from a widely-acclaimed, new 5-cylinder with an aluminum block as opposed to the previous-generation's cast iron, the TT-RS corners at an extreme 1.2 g-forces and accelerates from 0-62 mph in only 3.7 seconds.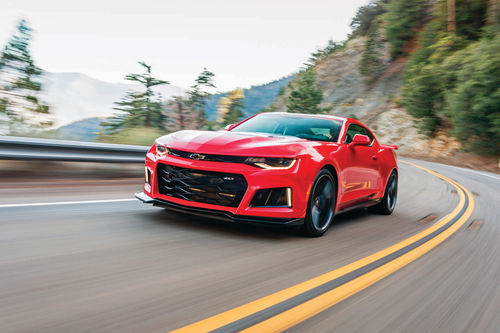 3. Chevrolet Camaro ZL1 ($61,140): The Camaro has seen many generations and performance upgrades, and this is the most important one yet. The 2017 Camaro ZL1 has a stat sheet that would make last year's Corvette nervous, and comes to the table ready to race. The legend continues to inspire today just as it did 50 years ago, as the Camaro reaches a whole new audience with this instant collector's item.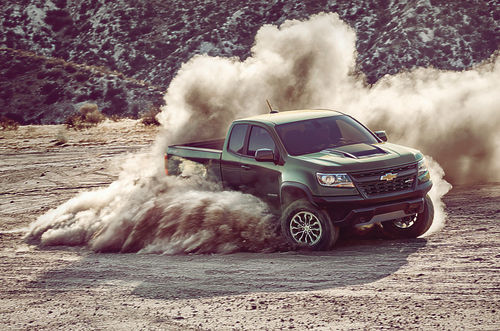 4. Chevrolet Colorado ZR2 ($40,995): Americans love their trucks, especially purpose-built, offroad versions. The ZR2 comes with a suite of off-road tech including dynamic shocks, locking front/rear differentials, increased ride height and widened track. Its future collectability lives in the hands of Chevrolet's production volume planning staff.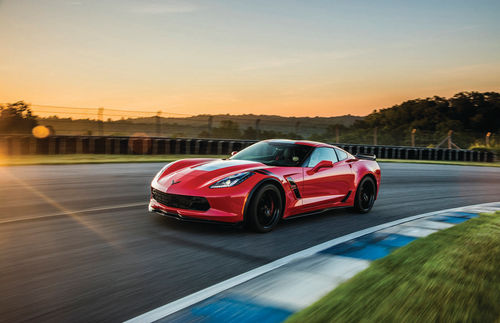 5. Chevrolet Corvette Grand Sport ($65,450): With a sprint to 60 mph in 3.6 seconds and an 11.8-second ¼-mile time, the Grand Sport has the technology to compete with the big boys while offering a striking visual reference to its ancestors: the 1963 and 1996 Grand Sports.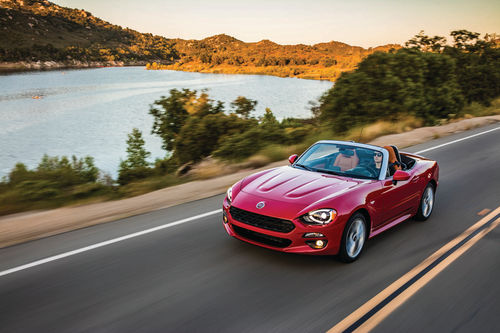 6. Fiat 124 Spider Abarth ($28,195): When Fiat announced it was resurrecting the classic 124 Spider, many enthusiasts were ecstatic. When the firm announced the architecture would be shared with the Mazda Miata, which made last year's "Hot List," roadster fans knew they were in for a treat. With a 0 to 60 mph sprint in a healthy 6.3 seconds, the 124 Spider provides more power than its cousin through a MultiAir turbo engine with true Italian verve.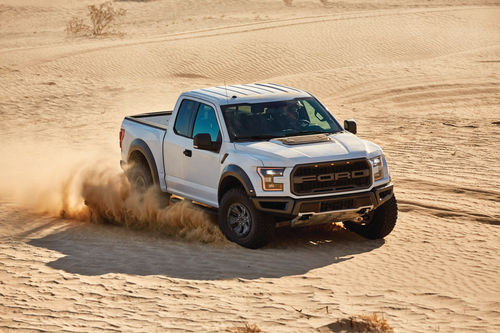 7. Ford Raptor ($49,520): The original Ford Raptor defined a new production truck segment when it debuted in 2009. The firstgeneration special edition F-150 made it through the economic collapse, fuel crisis and the Baja 1000 and—due to conservative production decisions—is already becoming a collector favorite. For 2017, the Raptor is back with bigger muscles from a 3.6-liter EcoBoost V-6 with twin turbos and direct injection, and weighing 500 pounds less, thanks to its aluminum body and composite hood and front fenders.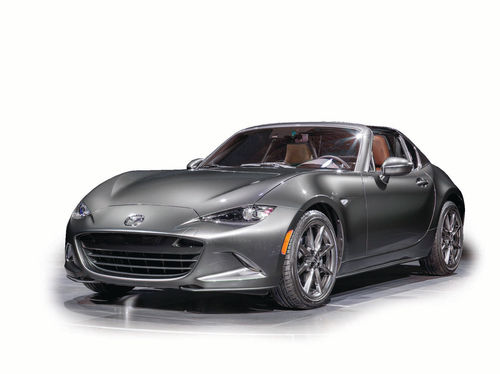 8. Mazda Miata RF ($31,555): This familiar face is a popular alumnus of the 2016 "Hot List." This year it brings an exciting new feature: a hardtop targa roof. Featuring the same fantastic qualities that made the roadster Miata such a hit last year, the RF opens the door to a new market with a more rigid structure and coupe-like design.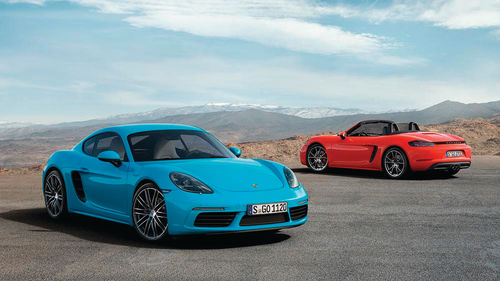 9. Porsche 718 Cayman/Boxster ($53,900-$56,000): Those who have a love for cars have a love for driving and few things are better to drive than the 2017 Porsche 718 lineup. Featuring a brand-new, turbocharged, flat-four engine, the 718s offer 25 more horsepower than previous models, even with reduced displacement.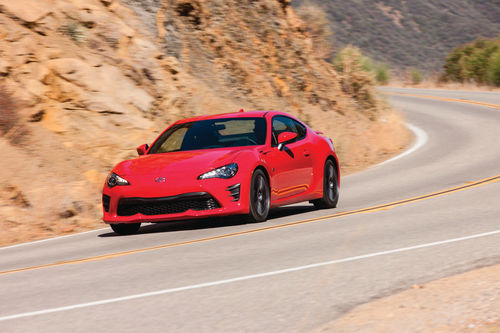 10. Toyota 86 ($26,255): Since 2013, the Scion FR-S has been the darling of the entry-level sports car market. Now its spirit lives on in the upgraded Toyota 86. The 86 brings on more aggressive styling with a wider stance while agility is turned up a notch through shock tuning and a spring rate change. The Toyota 86 comes in a manual, which is a major win for driving fans who indulge in the purity of a three-pedal car. (The rear-wheel drive 86 gets its name from the rear-drive AE86 Toyota Corolla from the 1980s that was popular with drifters and tuners.)
About Hagerty
As for the folks who assembled this list, Hagerty is based in Traverse City, Michigan, and offers insurance for classic cars, trucks, motorcycles and motorcycle safety equipment, tractors, automotive tools and spare parts, and "automobilia" (any historic or collectible item linked with motor vehicles). Hagerty also offers overseas shipping/touring insurance coverage, business coverage and club liability coverage.
For more on Hagerty, visit hagerty. com. Hagerty also provides online valuation tools and publishes the Hagerty Price Guide for post-war collectible automobiles. For more regarding vehicle pricing, visit hagerty.com/valuationtools.
The Next Step…
Now that you have a notion of some of the vehicles that may become collectibles and grow in value over time, you could rush out, buy something, put it up on blocks in your garage and wait a couple of decades to see if you can make a nice profit on your investment.
Or you could put a smaller amount of money into your current vintage ride perhaps to upgrade its driving and handling, safety and cosmetics and then enjoy your ride even more than you do today.
Why not give it some thought… We'd like to hear about which path you think makes the most sense.