A Hobby Expert's TOP 10 CLASSIC CARS To Buy This Year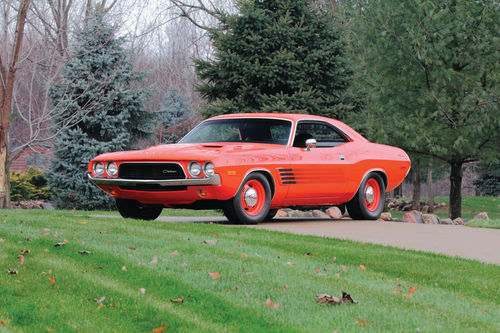 Check It Out Because This Source Says That 1980s and Newer Models are Proving to Be Popular as a New Generation of Buyers Emerges. However, These Aren't Budget-Priced.
We're always watching for trends in the vintage vehicle hobby, so when Hagerty, the folks who supply insurance and more for vintage cars and trucks, announced "its guidance for the best classic cars to buy in 2017," the information immediately caught our attention. The company said its collection of vehicles for this shopping list "focuses on cars that are poised to be strong investments in terms of value growth" along with something it calls "smiles-per-dollar."
Interestingly, a number of the cars Hagerty recommends were built in this century and none go back farther than the late '60s
McKeel Hagerty, the company's CEO, explains the situation this way: "One of the most exciting trends emerging is younger enthusiasts driving interest in newer vehicles. Well-preserved vehicles from the 1980s and even the 1990s—some from long-term ownership—will continue to come to market as demand increases."
The company said it gathered its list of "strong buys for 2017" by using a combination of their Hagerty Price Guide, Hagerty Vehicle Ratings and internal data.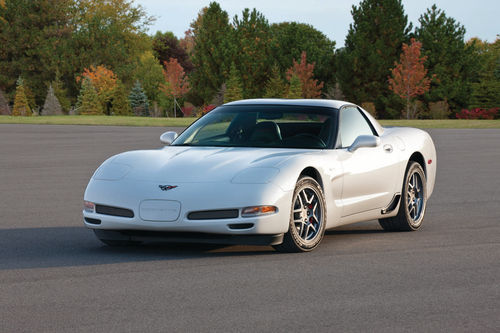 Hagerty's list, along with explanations for their picks follows, and if after reading it you have any thoughts you'd like to share, we'd like to hear them and pass them along to our other readers. (The listings include average prices so you'll know what it might cost to bring one of these vehicles home to your garage.)
The Top 10 for 2017
1. 2000-2006 BMW M3 ($20,000): BMW's earlier M cars have been blazing hot over the past three years and newer offerings are still much more expensive, which makes the E46 M3 coupe particularly attractive.
2. 1997-2004 Chevrolet Corvette ($15,000): The oldest C5 Corvettes are now 20 years old and fully depreciated. They are also objectively better cars than C4 Corvettes but trade at a similar price. Z06s have the best long-term prospects, with their lower production numbers and higher power output.
3. 1971-1972 Dodge Challenger ($18,300): Not even close to recovering from the muscle car crash of 2008, Challengers are starting to rise to the top in interest. Demand for these as measured by Hagerty is the highest it has been since 2012, and value increases are likely to follow. Great looks, name recognition and tire-smoking power for less than $50,000 makes these muscle cars particularly enticing.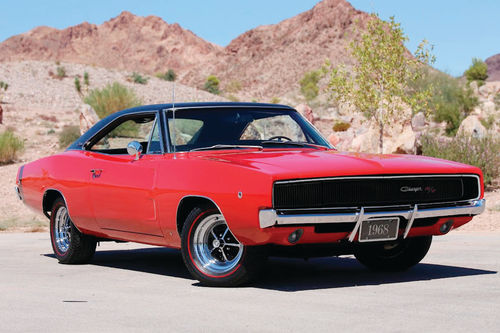 4. 1968-1970 Dodge Charger ($26,100): Like its younger Challenger sibling, Hagerty has observed a 5-year high in interest for 1968-70 Dodge Chargers. Unlike the Challenger, these cars recently exceeded their previous high. Values should continue to steadily increase, providing a relatively safe way to invest in 375 vintage horsepower.
5. 2003-2006 Dodge Viper ($50,000): If there is a theme to this list, it's adrenaline, and the Dodge Viper delivers. Early Vipers are officially collectible with top values now reliably exceeding $50,000. Newer examples offer the same thrills for a little less money, and plenty exist with nearly no miles on the odometer.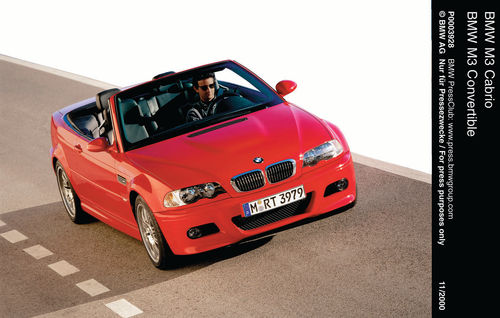 6. 2003 Ferrari Enzo, seen on the cover ($2,300,000; yes, you read that correctly, $2.3 million): Is anything better than a low-production, Ferrari hypercar? Not really, especially in terms of recent appreciation. If you can find one in good condition with documentation and service history (and can afford it), buy with confidence. Where other aging poster cars sometimes fall into pricing purgatory (not new enough to be competitive, not old enough to be classic), the Enzo has earned widespread respect.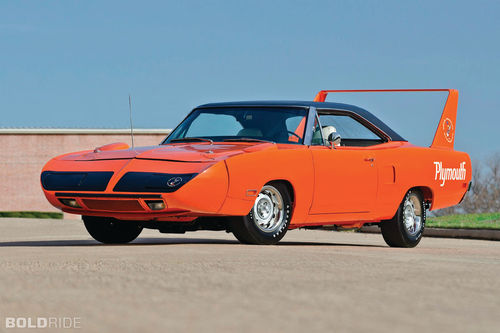 7. 1966-1977 Ford Bronco ($18,500): Boxy 1970s SUVs are popular among Gen X and Millennial buyers, with first-generation Broncos being well-liked in particular. Values have been rising for several years now, but given recent activity and the popularity among younger enthusiasts, they aren't likely to get cheaper any time soon. They scratch the same itch as a Toyota FJ40 but trade for significantly less.
8. 1970 Plymouth Superbird ($233,000): With their exaggerated length and cartoonish rear spoiler, the Plymouth Superbird is off-putting to some, but interest in Mopars is reviving and the Superbird is one of the apex cars of the era. As rare as Superbirds are (production figures range from 1920 to nearly 3000), there is never a shortage of them on the market and interest is ratcheting up.
9. 2007-2011 Porsche 911 GT3 RS ($180,000): The Porsche 911 GT3 RS has become one of the most popular additions to high-end collections in 2016, and for good reason: rare, lightweight and racy. Lots of these are destined to be hidden away as instant collectibles. If that's your plan, look for one with a rare combination of options or colors. Of course, you could always treat it as an investment in happiness and just drive it until the wheels come off.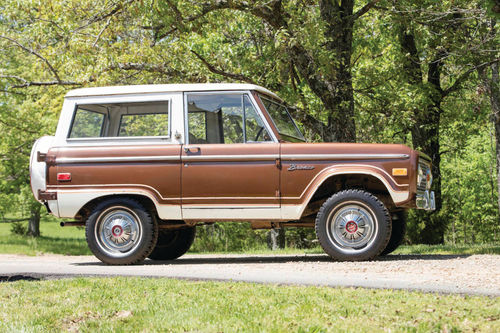 10. 1993-1998 Toyota Supra Turbo ($40,000): Twin-turbo MkIV Supras were among the fastest production cars of the 1990s and were fixtures in contemporary go-fast movies and video games. It's no surprise they are lusted-after today by collectors who are just starting to get serious about car ownership. Stock, manual transmission-equipped examples are next to impossible to find, which makes them exceptional candidates for explosive growth.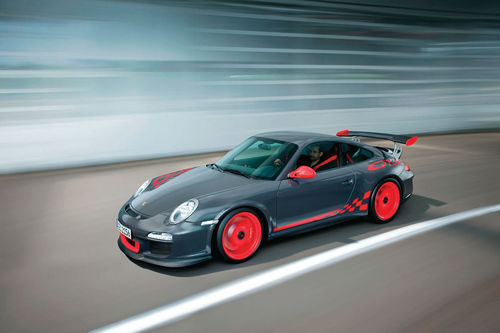 About Hagerty
Based in Traverse City, Michigan, Hagerty offers insurance for classic cars, trucks, motorcycles and motorcycle safety equipment, tractors, automotive tools and spare parts and "automobilia" (any historic or collectible item linked with motor vehicles). Hagerty also offers overseas shipping/touring insurance coverage, business coverage and club liability coverage. In addition, it provides online valuation tools and publishes the Hagerty Price Guide.
For more on the company and its services, visit www.hagerty.com.