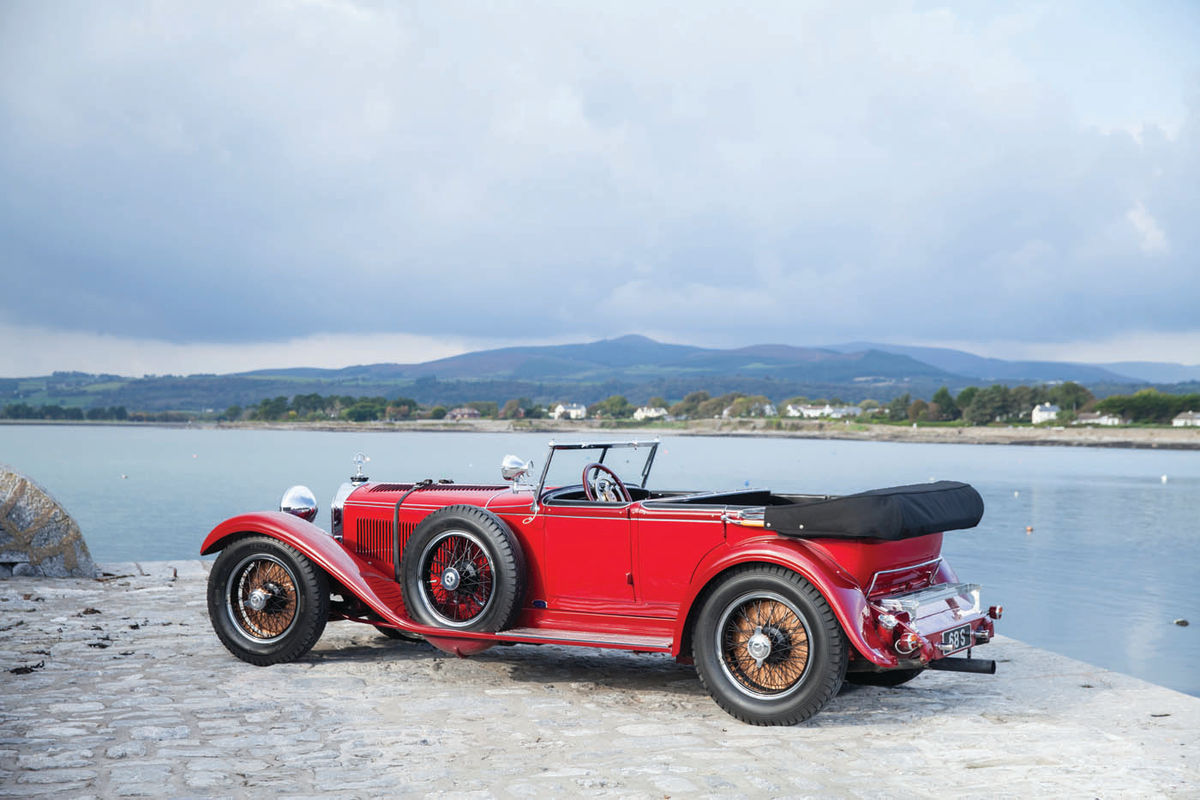 Put a Thick Wallet In My Back Pocket and I'd Spend My Days Shopping for HighDollar, Ultra-Rare Cars and Trucks Like the Ones Seen on These Pages. …Or Would I?
As you may recall, in the mid- to late-'50s there was a TV show called "The Millionaire" that recounted the fictional story of a very wealthy man named John Beresford Tipton, Jr. who liked to spread his money around. Each week Tipton would select an everyday person and bestow instant wealth upon that individual. We never got to see good ol' John, just his arm as he handed a cashier's check for a million bucks to his executive secretary, a gent named Michael Anthony.
Anthony would then call upon the unsuspecting recipient and inform him or her that the money was being given tax-free and that they could not know the identity of their benefactor. The plot would then revolve around how this unexpected cash changed the life of this newest millionaire for better or for worse.
That long-ago television program came to mind again the other day as I was reviewing some recent auction results, especially those for vehicles that sold for hundreds of thousands or even millions of dollars.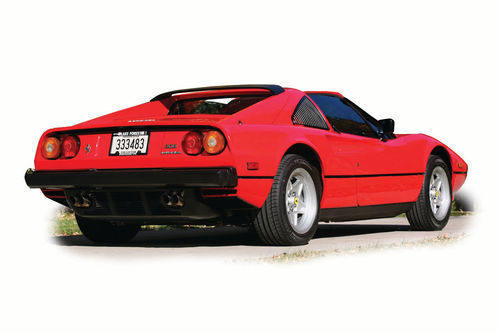 That caused me to wonder, what if the program were revived as a current reality show and a real-life J.B. Tipton handed a cashier's check to his executive secretary with the instructions "Deliver this to Ted Kade this afternoon." Then, sometime around 3 p.m., I would look up from my computer and see a smiling, dapper gentleman standing there ready to hand A over my instant wealth.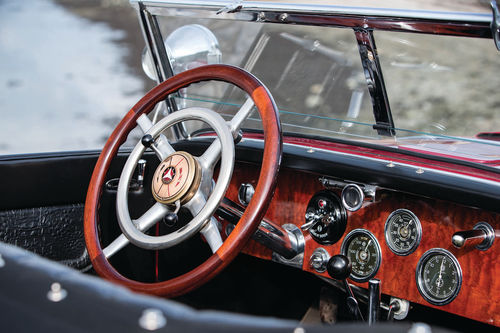 Given the path of inflation over the past six decades, the show would now have to be called "The Multi-Millionaire" and the check would have to be for around $9 million to equal the buying power of the paltry million that Tipton and Anthony handed out on a weekly basis in the '50s.
With that mega-check in my possession, I could now go car shopping without first having to consult price tags or hoping for an exceptional bargain to turn up at just the right moment. So what would I buy…
An Easy Way to Gauge the Current State of the Marketplace
One way to assemble a shopping list would be by checking into the series of major auctions held early each year in Arizona. Numerous vehicles in a variety of price ranges change hands there and the sales results give some insight into what's available, what's selling and what might you expect to pay for a glittering dream car.
The folks at Hagerty, the vintage vehicle insurance company based in Traverse City, Michigan, track the various auctions and then circulate a report on their findings. Here's an overview of what they had to say about this year's transactions:
"Seven days, 3486 vehicles and $259.8 million later, preliminary figures for the 2017 Arizona auctions are in.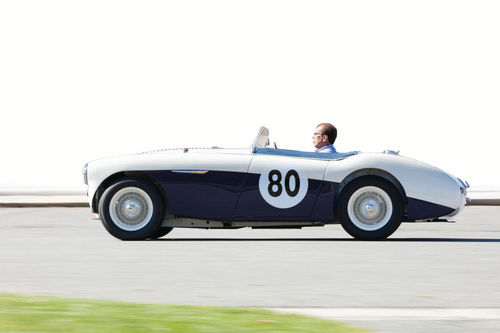 "Compared to last year, more vehicles were offered, more were sold, and $9 million more traded hands. This year's totals also eclipsed 2014's $254 million total, ranking it as the second biggest week in the event's long history and reversing 2016's down year.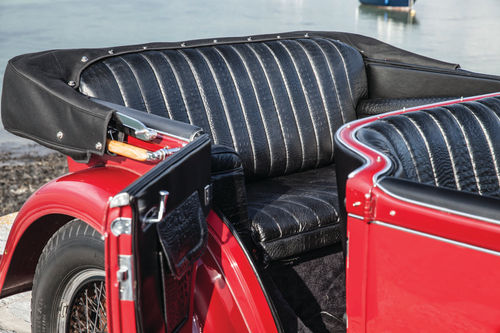 "The bump in sales is primarily due to increased volume as the number of cars crossing the block is up 12% this year. All told, the average sale price for the week fell 11% compared to a year ago.
"The rarest and most exclusive cars continue to see strong interest. Cars priced above $1 million saw doubledigit increases in both the sell-through rate and average sale price versus 2016.
"Bonhams scored a massive $7.37 million for its 1963 Jaguar E-Type lightweight to take top honors for the week, while RM Sotheby's sold its 1939 Mercedes-Benz 540K Special Roadster for $6.6 million, and Gooding set a record with the $3.3 million sale of its 1935 Bugatti Type 35 Grand Prix car.
"Just below this rarefied threshold, the upper-middle market ($250,000 to $1 million) is softening. A drop-off in quality coupled with price declines among Blue Chip cars that are in line with declines reported in the Hagerty Price Guide throughout 2016 caused the average sale price at this level to fall 12% compared to a year ago."
Hagerty describes its "Blue Chip" Index as a stock market-style listing that averages the values of 25 of the most sought-after collectible automobiles of the post-war era. Values included in the averaging are for #2 condition or "excellent" cars.
By the way, the term "Blue Chip" is often tossed about so as a refresher, at one time it referred to the highest value chip in a casino and since the 1920s it's been used to describe the most stable and consistent stocks on the market.
Now, here are some of the vehicles that Hagerty includes in its Blue Chip roundup: 1967 Chevrolet Corvette convertible with a 427 cid/435 hp V-8, 1957 Mercedes-Benz Gullwing, 1966 Shelby Cobra 427 cid/425 hp V-8, 1965 Shelby GT350 289 cid/306 hp V-8, 1969 Toyota 2000GT, 1958 Ferrari 250 California, 1972 Iso Grifo IR9 Can AM 6998cc/400 hp, 1970 Plymouth Cuda convertible 426 cid Hemi/425 hp, 1958 Bentley S1 Continental Coachbuilt convertible.
A Look at the Vintage Vehicle Market's "Bottom" Tier
Moving right along, Hagerty turned its attention to the most-affordable market segment and described the situation this way:
"Perhaps most importantly, though, the bottom of the market remains strong.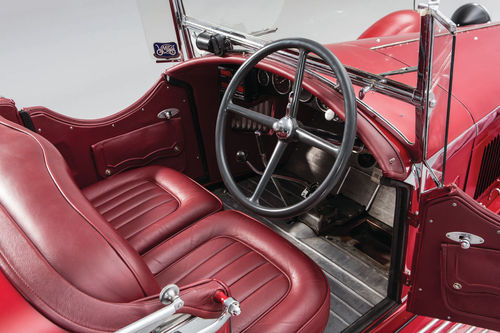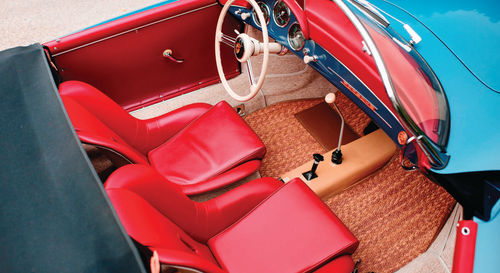 "The sub-$100,000 market, which represents the vast majority of buyers, had high sell-through rates that were in line with those witnessed at the close of 2016. Mainstream domestics and trucks did particularly well in Arizona throughout the entire week, with all but one of the Dodge Power Wagons and Ford Broncos going to new homes.
"Among mainstream domestics, classic Dodge muscle cars, such as the early 1970s Charger and Challenger, as well as early 1980s sports cars, including the Corvette, Mustang and Firebird, were the most likely market segments of the vehicles Hagerty inspected to sell above condition-appropriate prices."
Optimistic, With an Observant Eye
Summing up the state of the vintage vehicle market, here's what Hagerty had to say:
"If anything, the 2017 Arizona auctions demonstrate there is optimism in the North American collector car market, and those vehicles most Americans collect are benefitting. The next question, of course, is whether this optimism will be sustained. For that, we have a whole year of observations to look forward to.
Getting Specific
Now that we have an overview of what's been going on lately, let's take a look at the Top 10 Arizona sales from the various auction houses…and we are talking about some major money here: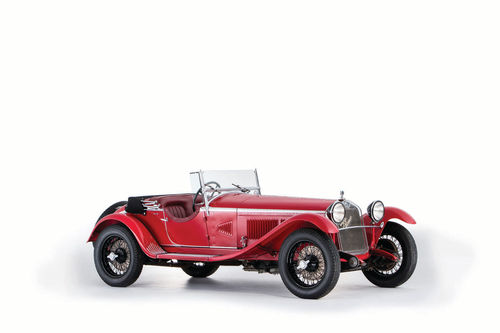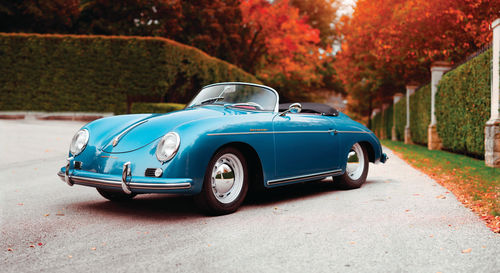 1. 1963 Jaguar E-Type Lightweight …$7,370,000 (Bonhams)
2. 1939 Mercedes-Benz 540K Special Roadster…$6,600,000 (RM Sotheby's)
3. 1952 Ferrari 340 America Competizione Spider… $6,380,000 (Bonhams)
4. 1928 Mercedes-Benz Type S Sports Tourer…$4,812,500 (Bonhams)
5. 1969 Ferrari 365 GTS Spider …$3,602,500 (RM Sotheby's)
6. 1925 Bugatti Type 35 Grand Prix Roadster …$3,300,000 (Gooding & Company)
7. 1995 Ferrari F50 Coupe …$3,135,000 (RM Sotheby's)
8. 1961 Ferrari 400 Superamerica Coupe…$3,080,000 (RM Sotheby's)
9. 1965 Ferrari 500 Superfast Series I Coupe…$2,915,000 (Gooding & Company)
10. 1931 Alfa Romeo 6C 1750 Gran Sport Spider…$2,805,000 (Bonhams)
Turning to Russo and Steele, consider some of the sports and muscle cars they sold, all in the six-figure range: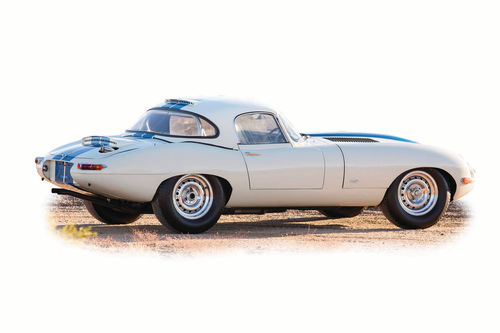 1. 1954 Mercedes-Benz 300S Cabriolet…$423,500
2. 1973 Ferrari Dino 246 GTS Spider…$379,500
3. 1969 Ford Mustang Boss 429 SportsRoof…$335,500
4. 2006 Ford GT Coupe…$261,250
5. 2006 Mercedes-Benz SLR McLaren Coupe…$253,000
6. 1969 Ferrari 365 GT Coupe 2+2…$209,000
7. 1970 Oldsmobile 4-4-2 W-30 Holiday Coupe…$165,000
8. 2011 Ferrari 458 Challenge Coupe…$165,000
9. 1962 Mercedes-Benz 190SL Convertible…$154,000
10. 2013 Ferrari California 2+2 Coupe…$151,250
Now, how about some vehicles that the Barrett-Jackson auction house sold in the five- and six-figure range:
1. 1956 Chevrolet Bel Air Nomad Custom Station Wagon…$137,500
2. 1970 Ford Mustang Boss 302…$91,300
3. 1968 GMC C1500 1/2 Ton Custom Wideside Pickup…$82,500
4. 1957 Chevrolet 210 Sedan…$79,200
5. 1962 Lincoln Continental Custom Convertible…$77,000
6. 1952 Chevrolet Series 3100 1/2 Ton Custom Pickup…$77,000
7. 1931 Ford Model A 1/2 Ton Custom Pickup…$77,000
8. 2015 Jeep Wrangler Unlimited Utility Vehicle 4x4…$75,900
9. 1970 Chevrolet Nova SS Coupe…$74,800
10. 1950 Divco Custom Milk Truck…$74,800
11. 2008 Bentley Continental GT AWD Coupe…$74,800
Next up are some five-figure sales from Silver Auctions:
1. 2007 Ford Mustang Shelby GT GC…$70,200
2. 1952 Nash-Haley Pininfarina…$70,200
3. 1968 Dodge Hemi Charger…$68,580
4. 1966 Dodge Hemi Coronet…$67,500
5. 1956 Chrysler Windsor…$62,640
6. 1948 Chevrolet Fleetmaster Woody Wagon…$62,640
7. 1941 Buick 51C Convertible Sedan…$54,540
8. 1961 Chevrolet Impala Custom Hardtop…$54,000
9. 2001 Aston Martin DB7…$50,760
10. 1968 Chevrolet Impala…$46,710
It's Time to Examine the Merchandise and Make a Selection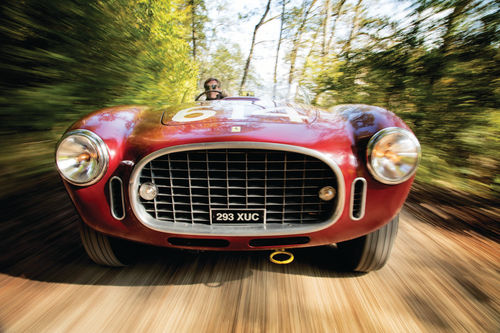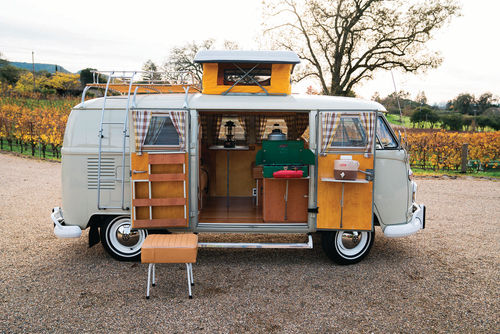 Since we're in wishful thinking mode here, we contacted the Bonhams auction house for photos of some highend sales they made in Arizona. The vehicles seen on these pages definitely are appealing and I won't hesitate to admit that I've looked them over more than once and no doubt will take another look or two or three…
Let's also not forget that in this automotive daydream I recently received $9 million from John Beresford Tipton, Jr. so I can easily afford any of the vehicles that accompany this article. With that, which one would I select for my garage…
Well, I certainly wouldn't mind owning any of them, but on the other hand, none of these would qualify as a "driver;" that would just lessen their value.
So maybe the best thing to do would be to shop for a 1964 Plymouth Fury with a 318 V-8 or a maybe a 1970 Malibu with a 307 V-8. On the other hand, you can't go wrong with a nice Mustang or Camaro. I really wouldn't mind having a 1979 Olds Cutlass or a 1984 Buick Regal like my wife and I used to own and you know, a person could have a lot of fun with a '64 Ford Fairlane 500 Sports Coupe or a Falcon Futura Sprint. A Triumph TR4A would be nice for a summertime cruise and I took an immediate liking to the Nissan 280ZX the first time I drove one decades ago.
OK, now I just need to figure out what I'm going to do with the rest of that $9 million...