My 1969 Camaro Convertible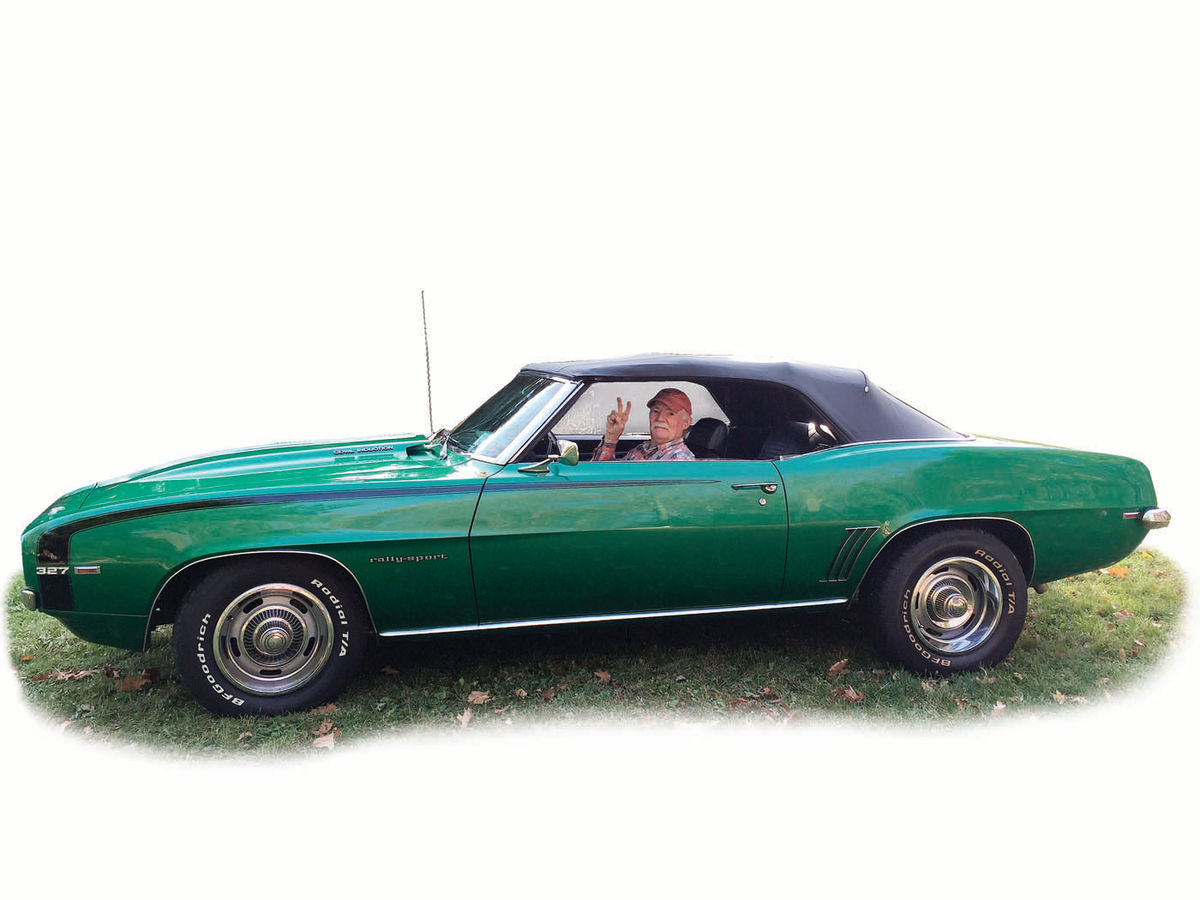 He Bought the Car New and Has Had It Ever Since He Came Home From Vietnam.
I returned from Vietnam in 1969 happy that I had made it through. I was ready to party and needed a car.
It didn't take me long to find what I was seeking…a 1969 Rally Green Camaro Convertible. The previous year a friend in Da Nang told me about this car, how beautiful it was and how it was as good as if not better than a new Mustang. I didn't believe him until I saw it with my own eyes.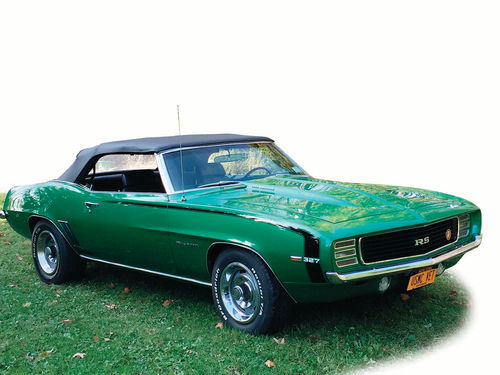 My father immediately tried to convince me that the convertible top was not practical or safe for the New Jersey climate, but it was to no avail. Soon I was the proud owner of my first car, and I was on top of the world.
Entering Civilian Life Together
I was then stationed at Marine Corps Base Quantico in Virginia with the President's Helicopter Squadron. I had driven jeeps, bomb loaders and trucks at the Da Nang Air Base for the 1st Marine Air Wing, but oddly enough I didn't have much experience driving cars.
So it comes as no surprise that I was white-knuckled as I drove my new Camaro back to the base...but we made it there safely.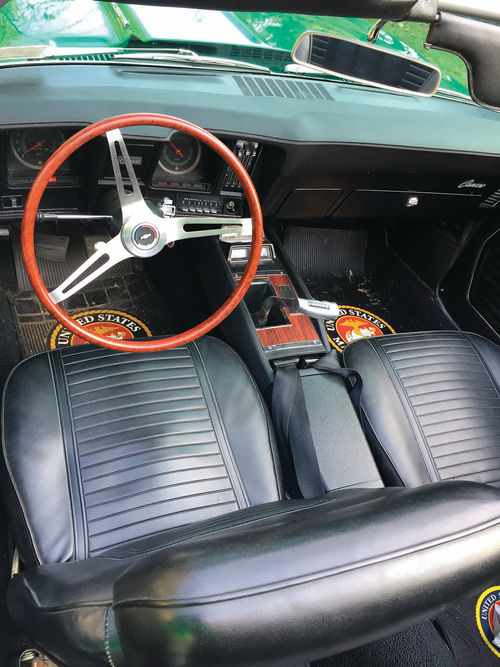 After I was discharged in 1969, I hung out in upstate New York with some old friends and we had great times. I only had one accident during that period when I had a chance encounter with a rock at a local watering hole. Ironically, it happened when I was parking the car, sober as could be.
Then We Became a Family
As time passed I met a girl at a St. Patrick's Day party thrown by my sister in Freehold, New Jersey. For us, it was close to love at first sight. We dated for several years and had great times with my Camaro. We married in December 1973.
I drove my Camaro to work every day but when it topped 100,000-plus miles, I resolved that it was time for some restoration work and parked it in my driveway. But despite my good intentions, it seemed I never could get around to my car and there it sat until 1984 when we moved to upstate New York for a better job.
Unfortunately, we couldn't get the car onto the moving truck because it wouldn't start. That was the toll paid for leaving it sitting unattended for five years in all kinds of weather.
But even though it was inoperable at the time, there was no way I would abandon it. So after we reached our destination and got settled, I traveled back to my old location and towed the Camaro behind my Dodge van to the new house.
Time for Its Restoration…Which Turned Into a Very Long Project
Once again the car sat under a tarp for many years, this time while my wife and I raised our family. During that interval the windshield was not only broken but had been shattered while in storage and was gone altogether.
I felt bad about neglecting my car, but career and family kept me busy and there just wasn't time.
When I finally retired, I had plenty of time on my hands and decided to have my special car restored. But when I searched the local body shops for someone who would take on the project, no one was up for the challenge.
At the last shop, where they had done repairs on other vehicles of mine, I asked my desperate question. They weren't able to take the job, but they knew someone else who might, and they passed on his name and number. I called, he was interested, and he said he'd stop over to see if it was salvageable. I thanked him and said my prayers.
The Camaro was in terrible shape at this point: no top, rusted doors and fenders, a broken front grille, the aforementioned missing windshield and pitted bumpers. Furthermore, over the years bees, wasps and mice had made a home out of "my baby."
Enter Curt Larsen, aka my restoration artist angel. He was willing to attempt a restoration and I was ecstatic. He trailered the car home and got started. However, he had a full-time job at a body shop and a family, so we both knew it was going to be a very long project.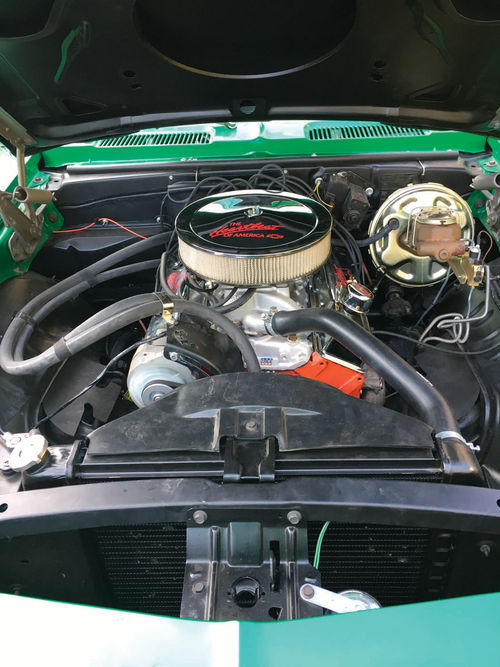 He installed hidden headlights, painted rally stripes on the front fenders (with Classic Industries stencils), put on Rally backup lights on the rear valance (from Ground Up), added a cowl induction hood (Ground Up), and installed the original front and rear seats. Those seats sure would have some stories to tell if they could talk! Then there was the new dashboard, steering wheel, carpet and countless other parts, thanks to companies such as Classic Industries, Ground Up, Ecklers and others. When he finally got to the stage of priming and painting, I was overjoyed.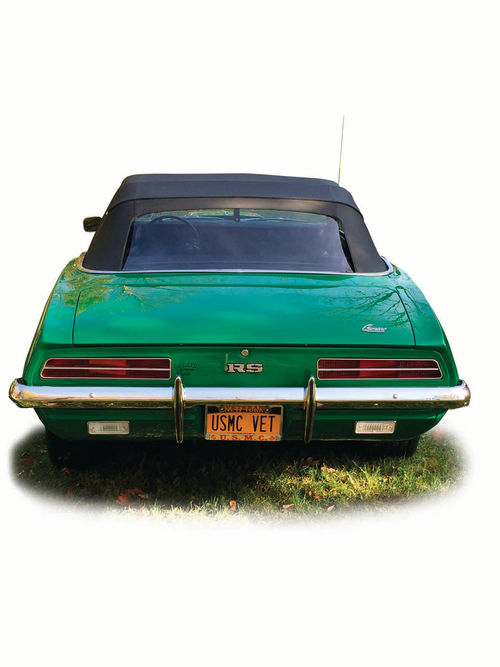 Then, after approximately 10 years, seemingly endless parts and about as many small cash payments, it was finished.
It's Time to Really Savor This Ride
Now begins a new chapter in the life of my '69 Camaro. I swear it is more beautiful than the day it came off the showroom floor. It has been with me through so much and is full of amazing memories. The license plates read "USMC Vet" after my life-changing experience in Vietnam.
Just sitting in the garage, drinking a beer, listening to oldies and looking at my car is heaven to me. One thing I've learned over time is while you can't know where life will take you; you can decide what comes along on the journey.
My thanks to all of the restoration parts companies that still make 99% of the parts needed to rebuild this piece of automotive art.
And special thanks to Curt Larsen, my restoration artist. I hope someday when I'm gone, my two daughters will treasure my restored Camaro just as I do and my memories will live on with them.