Evolution of the classic Toyota Supra
From 1978 to 2002, Toyota manufactured one of its most renowned models— the Supra. Many are familiar with this sports car, primarily in its later stages of development. Yet few are aware of this iconic car's fascinating history, evolution, and early years of production. The lineage of the Supra, and all of Toyota's sports cars, can be traced back to the 2000GT. There were only 351 of these rare beasts manufactured from 1966 to 1970. The 2000GT represented such an image of ultra-exotic luxury that two custom convertible models were featured in the 1967 James Bond movie "You Only Live Twice." That was quite a surprising turn of events at the time, considering that up until that point the Japanese were known more for their utilitarian approach to engineering cars, rather than being "cool" or "fun."
Take That Expensive Sports Car and...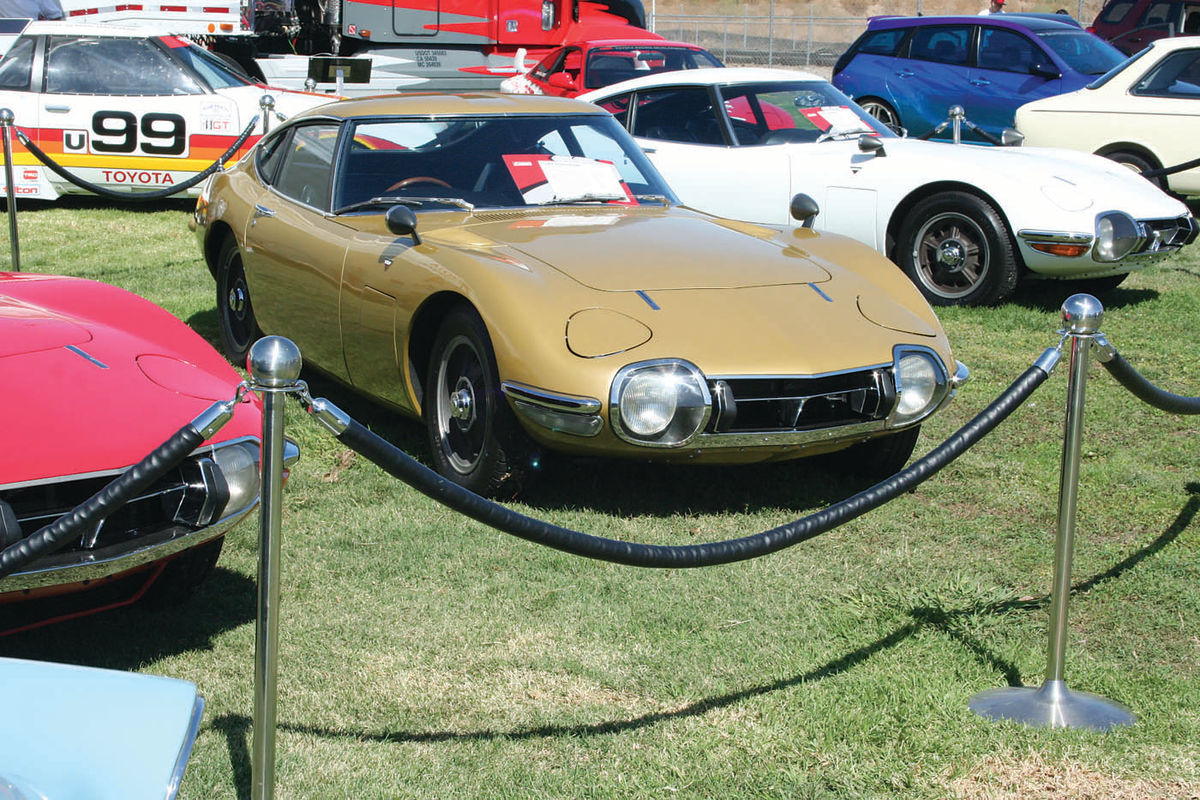 The 2000GT had Toyota's first production dual overhead cam six- cylinder, which laid the groundwork for future DOHC sixes yet to come, such as those in the Supras.
The catch was that while the 2000GT may have been highly desirable, it was not accessible to the Average Joe. (Editor's note: Given its rarity, the 2000GT continues to be out of the reach of most folks. For example, a 1967 model sold at auction in 2013 for $1.2 million.)
But Toyota was well aware that the 2000GT had a very limited audience and decided to fill the need in their market for something fun, reliable, competitive, sporty...and affordable.
The result of their R&D with these goals in mind was revealed to the public in 1970. Inspired by the American "Pony Car" platform, Toyota created its own "2+2 Fastback Coupe" with the unveiling of their first Celica model. These early generation Celicas are often referred to as the "Mustang Celicas," due to the Ford pony's obvious influence in the body lines, grille, and fastback styling.
From the Celica to the Supra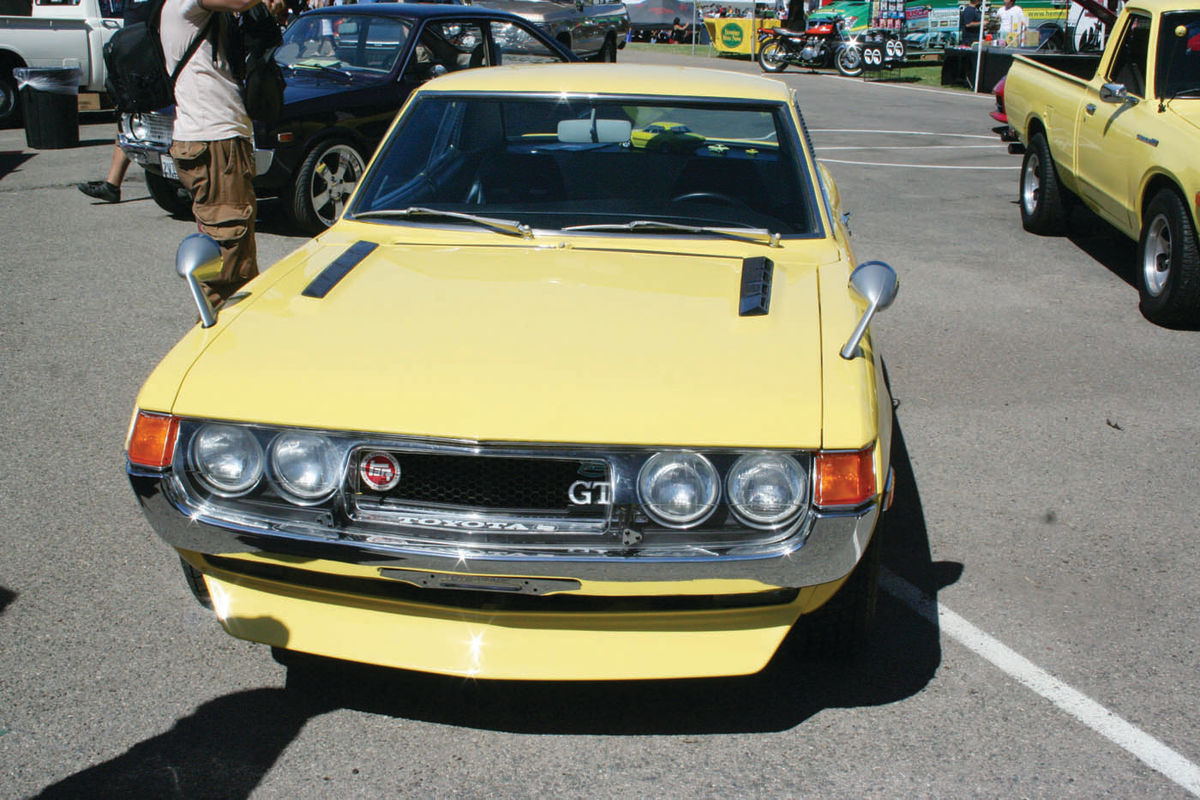 The Celica was a hit, both domestically and internationally. Striving for ever more power and efficiency, and to continue expanding into new competitive areas, Toyota decided to experiment with a Grand Tourer model in 1978. They accomplished this by going Mad Scientist on their pre-existing Celica line—upgrading the engines powering the rear wheels from four cylinders to straight sixes, making the bodies longer and wider, and equipping them with Electronic Fuel Injection (the first production Toyotas to get EFI). Toyota branded these beautifully thought out, over-engineered, simply styled pieces of art, "Celica Supras," and turned them loose in the hopes of competing with models like the Datsun Z. The Celica Supra was wildly received, quickly evolved, and in mid-'86, Toyota split the lines into the two separate, more familiar Celica and Supra models.
Turning to the Mark II
The Supras manufactured from '82, until they were split from the Celica line at the end of '86, mark an era in its history affectionately known as the "Mark II" generation. This generation is the focus of the remainder of this article.
Mark II Supras were offered with two trim packages, the "P" for "Performance," and "L" for "Luxury"—which was Toyota's fancy way of saying "Standard Model."
Considering the P-Types came with fun extras, like fiberglass fender flares, 7-inch-wide aluminum wheels, and eight-way adjustable Recaro-style seats, these are the more commonly sought models. Mark IIs are coveted over the 1st Generation for their Independent Rear Suspension, more powerful 5M- GE engine, better trim options, and timeless, unique style. (That body! And pop-up headlights!)
Each generation of Supra is amazing in its own right. Models later than the 2nd Generation may have more power and tech, but with that comes a loss of the simplistic elegance that fuses track tuner layout with GT comfort. The more I get to know this model, the more I fall in love with it! It is full of fun, well thought out details, and designed specifically for user friendly, easy access to pretty much anything on the car. One of my favorite examples of this "track style" mindset is the OEM quick-access caps to the tops of the rear shocks.
The Supra Versus Some Tough Competition
The genius of the 2nd Generation Supra was brought into the limelight in May 1985 when Car and Driver magazine took eight cars into the mountains of the Angeles National Forest with one mission—"to find the best handling import car." Their selections consisted of a wide variety of price ranges and drivetrains, including: the Audi Quattro, Ferrari 308 Quattrovalvole, Honda Prelude, Lotus Esprit Turbo, Porsche 911 Carrera, Porsche 928S, Porsche 944, and Toyota Celica Supra. These cars were put through rigorous tests, which reportedly included smooth and rough skidpads, a 900-foot slalom, lane change maneuvers, combined accelerating and braking, combined braking and cornering, and runs through an SCCA Pro Solo Gymkhana course.
Overall, the Supra came in fourth. Quite impressive, when you consider the competition.
The results so moved C&D, they dubbed the Mark II Supra, "The Japanese Bimmer," based on not just the performance displayed during the test courses, but also the deep satisfaction and user friendliness of the driving experience itself. They considered the ergonomics of the cockpit and driver's seat, the sensitivity and response to throttle control, the torquiness of the 2.8-liter straight six just begging to be pushed harder...
If that's not enough to pique your interest in this car, then take my word for it, one test drive and it's darned near impossible not to fall in love. With apologies to James Bond, the experience will leave you "shaken and stirred" in all the right ways!
Now, moving on...
Let Me Tell You About My Supra...
Recently, I was lucky enough to purchase one of these rare gems—a Black P-Type built at the end of '82, with a 5-speed manual and sunroof.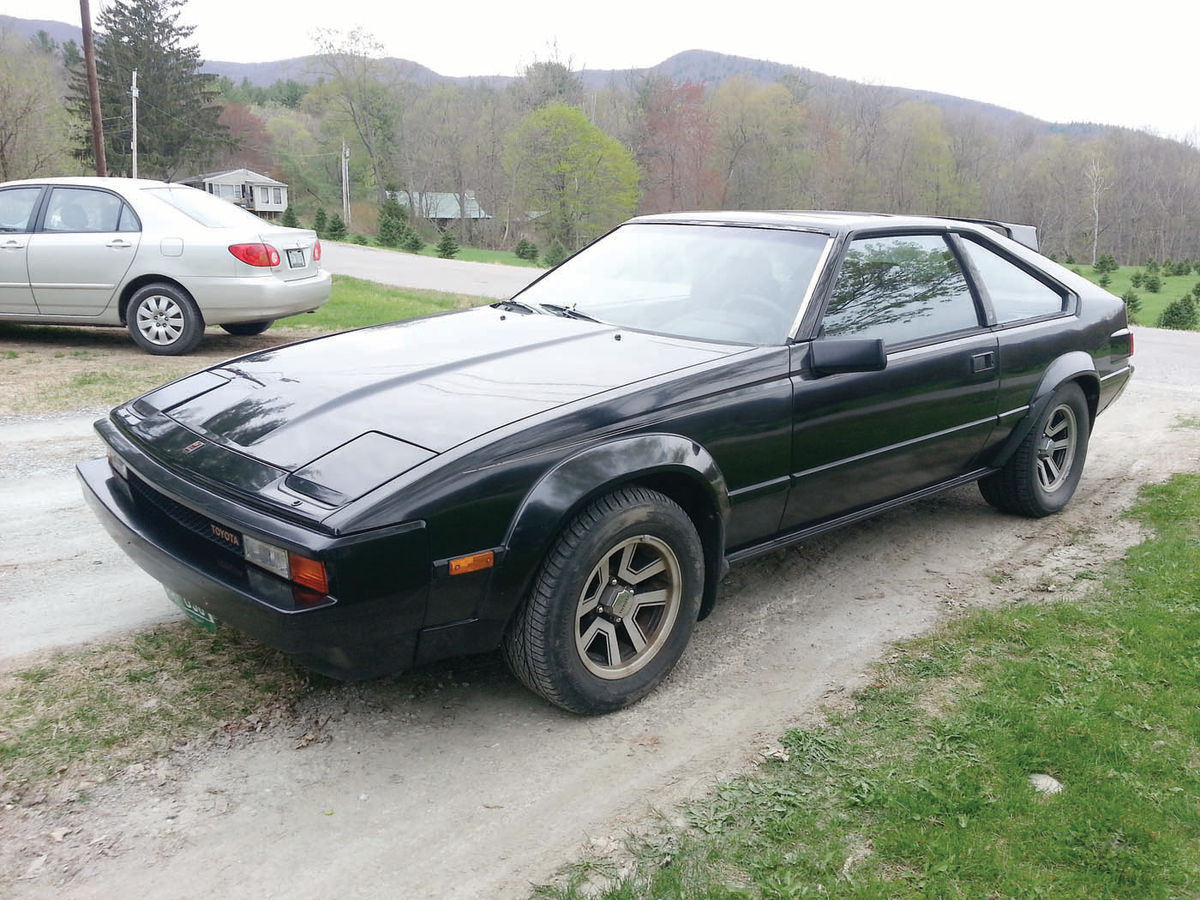 The body and interior are in mint condition, but like any older car, she has her issues. For example, the fuel tanks are metal and so they tend to need repair or replacement.
As noted earlier, some major engineering and design changes were made in the Celica Supra in 1982. The next year, 'Yota did some more tinkering, so one thing to note when considering purchasing one of these cars—the first year the Mark IIs were built, they had external fuel pumps. Somewhere in the second year of manufacture (I couldn't find the exact month), Toyota switched over to internal fuel pumps.
Replacement fuel tanks with the external pump setup are pretty much impossible to find. Thankfully, there is a national company called Gas tank Renu that specializes in repairing fuel tanks. Their website (www.gastankrenu.com) lists dealers that use their patented process, and I plan on using the dealer nearest my home to repair the tank on the latest addition to the family. I'll be sure to share my experiences on these pages when I get to that point in my project.
The other option is to buy a good- quality used tank from an '83 or later and modify the external fuel pump system to accommodate the internal pump set-up. It's not that complicated of a process,
and there are detailed write-ups online by others who have done this.
But since our Mark II is in such excellent condition, I have decided to try keeping it as close to stock as possible. And to quote a local gearhead, "I prefer to keep my 'lectrics separate from my fuel when I can, and it makes replacing the fuel pump far easier when it's outside the tank." Well spoken, good sir.
A Mark II Could Be Right For You
Although finding a well-maintained original chassis, along with certain replacement parts, can be a bit of a challenge, The 2nd Generation Supra is worth it. Once you have one, you'll be hooked.
It may have the details of a track car, but also has the comfort one would expect from a GT, along with all the luxuries the early '80s could offer. This rare combination of factors enabled Toyota to stand out in a market that, at the time, was flooded with hatchback- style, six-cylinder sports coupes. And it still does, after all these decades. The car is timeless, well-aged, and still a head-turner.
For those on a budget and seeking a potential restoration project, the Mark II Supra could be exactly what you need. I know it sure has been for me! Or, I'd imagine, it could work especially well for a family man. ("Look honey, it's got a roomy back seat and trunk, with airbags and seatbelts! And it gets about 30 mpg on the highway!") Or it could work for a "Gearhead Under 30."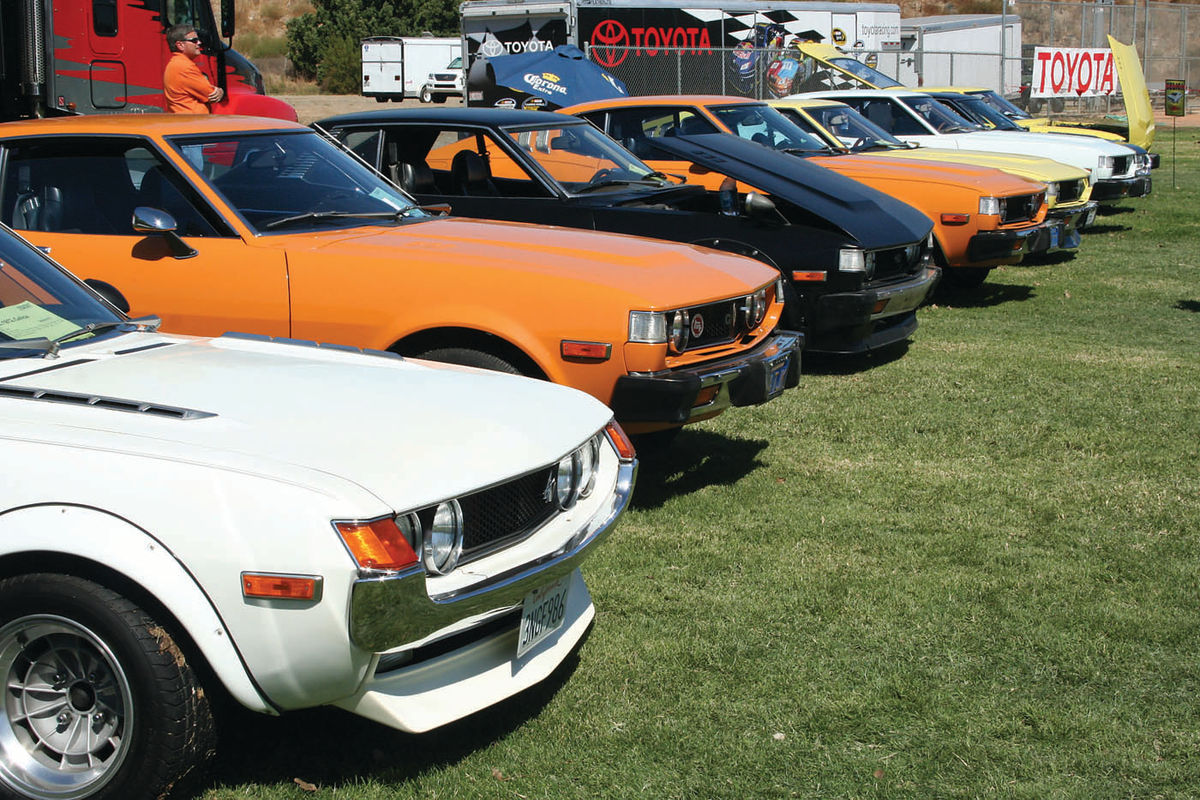 Considering the average price of a vintage car restoration or resto mod, you could buy two 2nd Gen Supras—one to restore, and one to have on hand as a parts vehicle. All that without breaking the bank or sacrificing quality, safety or the ever- so-important Fun Factor.