I WANT A Rock Star CAR...
This Lamborghini Miura Has a Lot Going for It, Including the Fact That Its Original Owner Was Pioneer Rocker "Little Tony."
Sometimes a vintage vehicle can capture your interest with its styling, performance, meticulous restoration, and special place in automotive history.
And then there are times when a car draws attention because it belonged to and actually was driven by a famous person.
There also are times when a car catches the spotlight because it won a prestigious award at an internationally renowned event.
Well, in this case we've found a car that meets all of those standards. And once you've learned more about it, you too may be thinking that you'd like to have a Rock Star car residing in your garage.
So let's take a closer look…
The Car
The vehicle we're considering here is a 1971 Lamborghini Miura P400 S which is considered by many to be the first "Supercar," basically a race car that could be at home on the track or roadway. It was the first production sports car with a mid-engine design, one that is widely copied today as it gives a performance car better balance for improved handling. Furthermore, its transverse-mounted V-12 was rated at 350 horsepower, pretty impressive at the time, and it could push this 2000- lb. Miura to a top speed of 170 mph, making it the fastest production car in the world a half-century ago.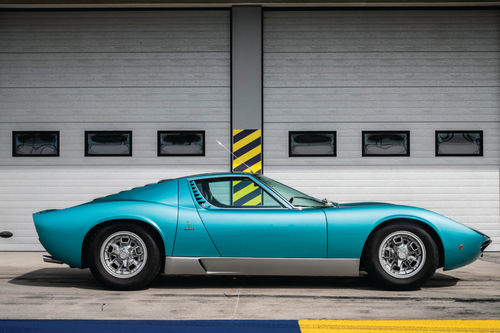 As the story goes, the Miura was developed in the mid-'60s by three of Lamborghini's top engineers who worked on the vehicle in their spare time because company founder Ferruccio Lamborghini preferred grand touring cars over race car-derived vehicles such as those produced by Ferrari. But when the engineers presented their idea to Lamborghini he concurred, reportedly saying that the car would be a good marketing tool; drawing attention to the company.
The prototype P400 debuted at the 1966 Geneva Motor Show, was well received, and the car was put into production and built through 1972.
As with many Lamborghini vehicles, the Miura's name came from a fighting bull, in this case a large and aggressive animal bred for bullfighting in the province of Seville, Spain. This use of bulls in naming many Lamborghini vehicles reflects company founder Ferruccio Lamborghini's interest in bullfighting and the fact that Taurus, the bull, was his zodiac sign. And as you've no doubt noted, the company's logo features a large bull that looks like he's more than ready to rumble.
After its favorable launch, the Miura went on to become Lamborghini's flagship and evolved during its years in production. The vehicle we're featuring here, the P400 S, was introduced at the Turin Motor Show in November 1968 with revisions that included changes in the intake manifold and cam for improved performance along with power windows, optional A/C and even a locking glovebox.
Around 340 of the P400 S models were built from 1968 into 1971 and along with drawing the attention of everyday wealthy people, they also were purchased by celebrities including Frank Sinatra, jazz trumpeter Miles Davis and Dutch/American rocker Eddie Van Halen who used the car's engine sounds in one of his recordings.
And speaking of celebrities, this brings us to the next interesting aspect of the vehicle seen on these pages.
"Little Tony" –The Miura's First Owner
This Miura was purchased new in 1971 by Antonio Ciacci, a pioneering Italian rock 'n' roll singer who got his start in the late '50s and helped to shake up the music world in Europe just as American rockers were bringing about big changes to the airwaves on this side of the Atlantic.
Ciacci named himself Little Tony after American rocker Little Richard and he teamed up with his brothers Alberto and Enrico to form Little Tony and his Brothers in 1957 when he was 16. Along with singing in Italian, Tony covered some well-known American hits such as Lucille, Johnny B. Good, and Shake Rattle and Roll. His appearance, including his hairstyle, and his performing technique was that of an early American rocker and he came to be known as "The Italian Elvis." In fact, one of his albums was an Elvis tribute titled "Tony Canta Elvis" (Tony Sings Elvis).
Incidentally, I've watched some TV footage of Little Tony performing with his band, backup singers and dancers, and if it weren't for everything being in Italian, I'd swear I was watching Bandstand or Shindig.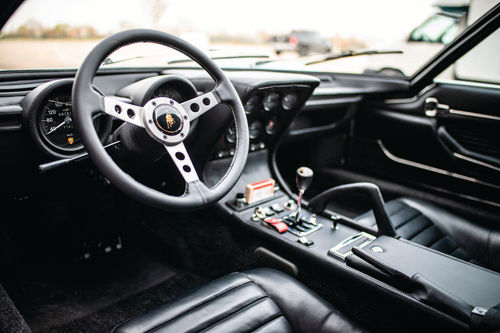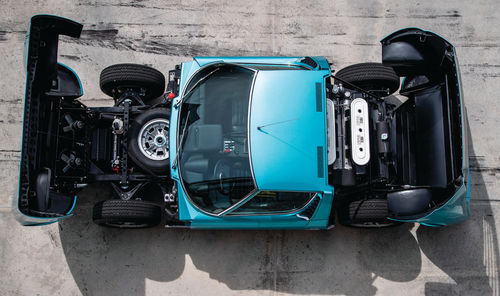 Along with being a rock star, Little Tony also was quite the motoring enthusiast and he owned three Miuras among other cars. Reportedly they weren't just ego-building possessions; he actually drove and enjoyed his cars.
Little Tony had numerous hits and produced dozens of albums while performing from the '50s into this century and even a heart attack while he was appearing in Canada in 2006 didn't keep him from returning to the stage. But then he contracted lung cancer and died in 2013 at age 72.
The Car's Restoration and Reward
After Little Tony's passing, the Miura was purchased by an Italian collector and underwent a thorough and precise restoration with full support from Lamborghini's Polo Storico (Historic Center). The center, which was started in 2015, "conserves and manages the company archives" and is "dedicated to preserving the heritage" of Lamborghini. It assists in the restoration and certification of Lamborghinis built up to 2001 and is involved in the reproduction of spare parts for classic Lamborghinis.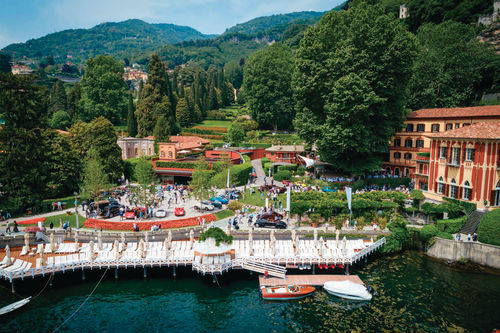 In this instance, the Polo Storico "provided full information about the vehicle" from its archives along with parts "required to complete the work, maintaining the original car as far as possible." In addition, the company added that "Polo Storico offered its expertise on the right working methods to ensure that not only the final appearance was perfect but also that all the phases of the restoration work respected the way things were done in that era…"
Once the restoration was completed, Polo Storico certified the car.
The Miura was now ready for the Concorso d'Eleganza Villa d'Este which has taken place for 90 years during the last weekend in May on the grounds of the Hotel Villa d'Este on the shores of Lake Como in Italy. The event bills itself as "The Most Distinguished of All Events Celebrating the Charisma of Historic Cars." It is limited to about 50 cars built from the 1920s to the 1970s.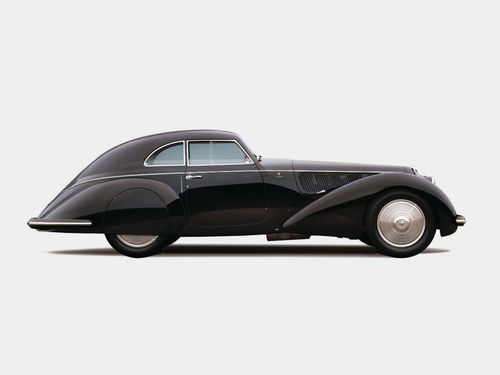 Little Tony's Miura did not take Best of Show at the concours, that went to a 1937 Alfa Romeo 8C 2900B owned by American collector David Sydorick. But the Lamborghini did go home as the winner of its class. And that judging class was…"Baby You Can Drive My Cars: Musical Stars' Cars."