Question:
For the last year and a half my son and I had been looking for a re-buildable 59 AB Ford Flathead engine block with no success. We wound up acquiring five of them in the process, and all but one of them was terminally cracked. It is a problem with classic-era flathead engines of all types, but especially typical of old Ford and Mercury V-8 engines.
Though this is a difficulty my son and I have been having and not a reader's request, I know from previous inquiries that there are a lot of Auto Restorer readers out there who are experiencing the same problems we have had. For that reason I am including this one-man resource and national treasure because he will likely have the answer to your flathead Ford vicissitudes too.
Just remember this name: Alan Mest. He is a legend among Ford buffs and classic hot rod builders, and has built more flatheads than he can count. And on top of that he has a vintage Ford emporium all his own that is a sight to behold, even if you are not a Ford guy.
Not only does he have a huge stash of engines and parts for flathead Fords, along with motors for vintage Cadillacs and Packards, but he will build a great engine for your classic Blue Oval too. And by the way, he also knows how to get cracked blocks fixed so they stay fixed, provided they are not fractured in a critical place.
It was only after my son Steve and I found our fifth block that we heard about Alan. Jerry Mull, president of the local Chevy club (VCCA) and a docent at the Classic Car Driving Museum in El Segundo, California, was fed up with our plaintive whining and offered us a block he had been storing for the last 30 years to shut us up. And it was Jerry who told us that Mest was THE flathead expert, with the requisite skill and experience to turn our newly acquired rusty, dusty 59 AB into a weapon of mass destruction if we so wished.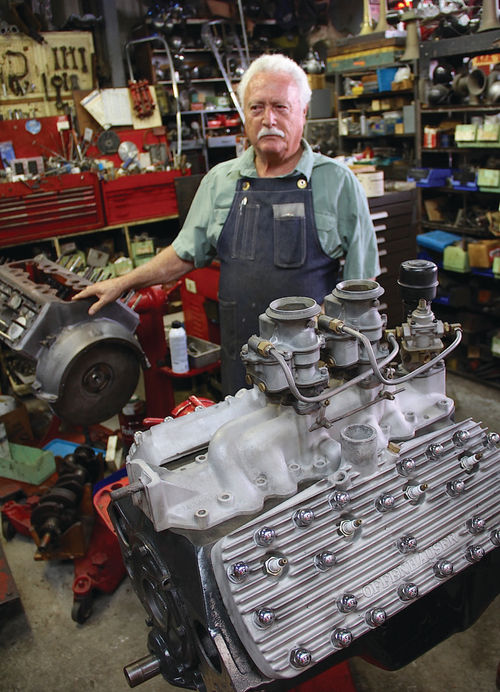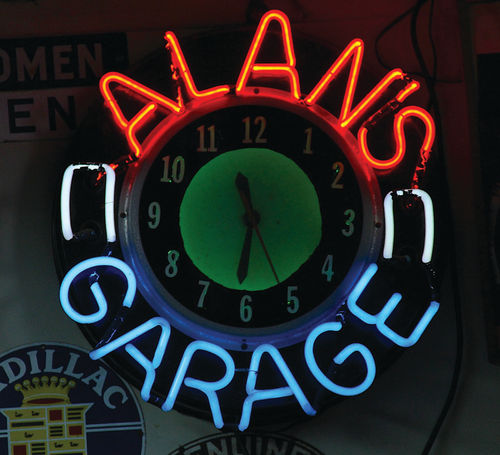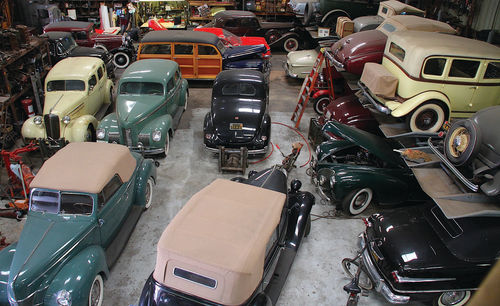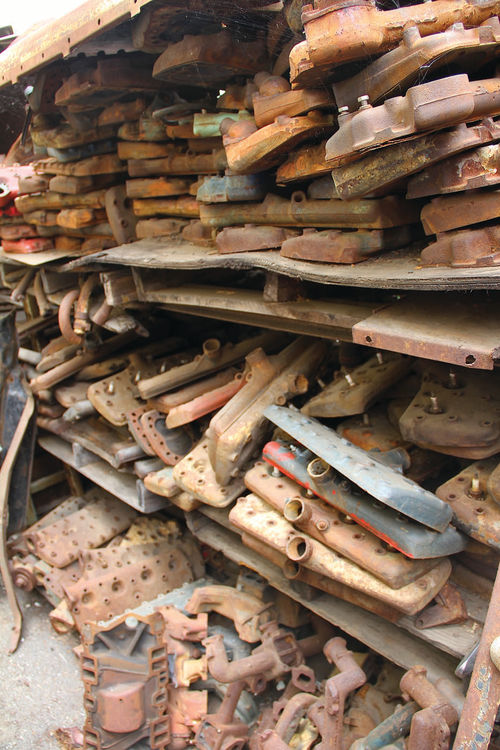 Alan's huge parts-filled shop is a trip back to the 1950s, complete with signage, tools and other memorabilia. He also has a number of rare classic cars ranging in age from the Depression era up into the flashy '50s including a 1937 Packard Super Eight, a 1939 Willys sedan, a 1940 Ford convertible coupe, a '41 Buick coupe, and a 1936 Chevrolet Deluxe sedan. There's also a rare and priceless original Deuce three-window coupe, along with a classic Model A hot rod roadster he built that was featured in magazines I remember from my youth— and that was a while ago.
Along with most things for Ford flatheads from 1932 until 1953, Alan has around 7000 square feet of parts for Fords and other makes, including bits for Packards, Cadillacs, LaSalles, Nashes and Buicks, though these days he concentrates on building Ford engines.
Mest is an older gentleman who loves Ford flatheads and is unsurpassed at building them, but he can't be bothered with the Internet. However, if you are restoring a classic Ford, or even a Packard or Caddy, he would be glad to hear from you, and there is an excellent chance he will have lots of things you need for your earlier era restoration. You can phone or write him at:
Alan Mest
17212 Gramercy Place, Gardena, CA 90247-5211