Remembering George Barris... The "King of Kustomizers"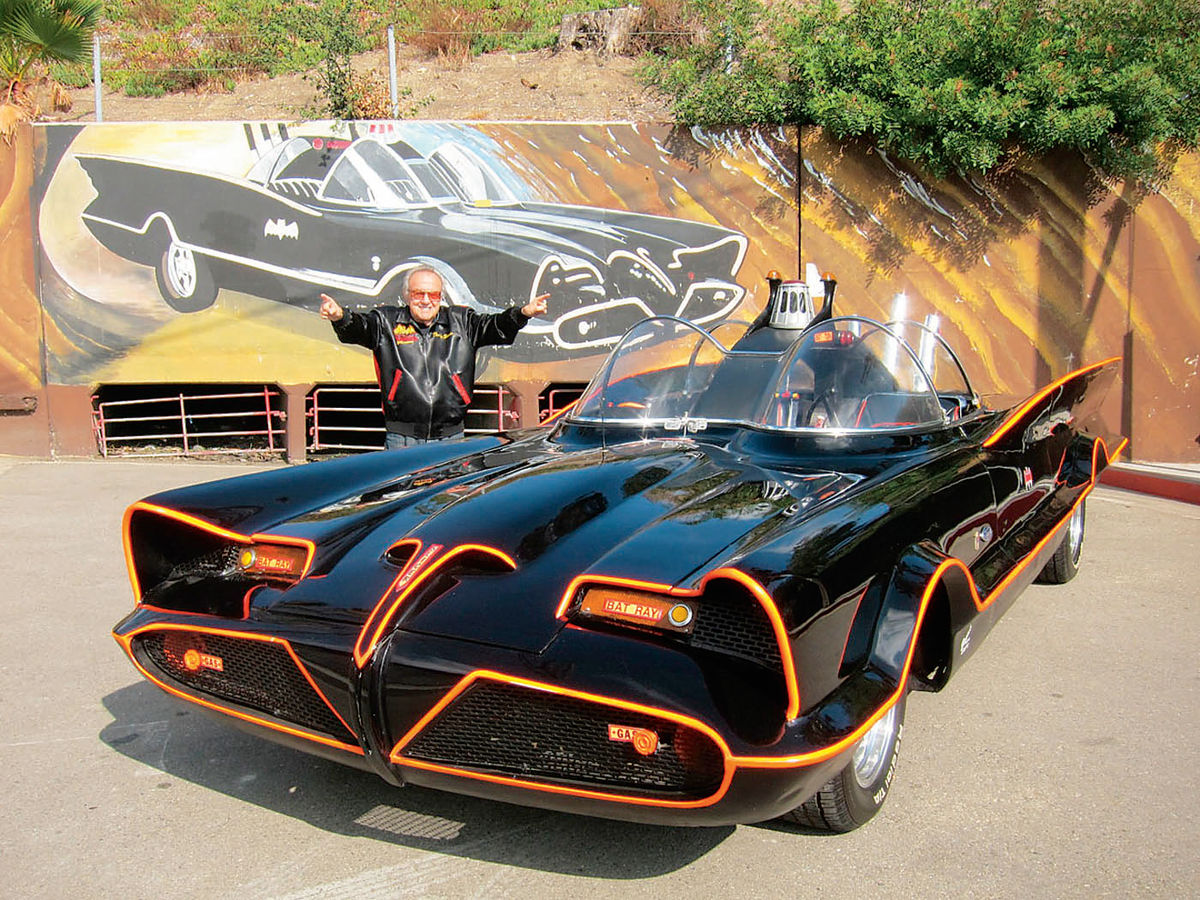 SOME FOLKS THOUGHT his vehicles were the ultimate in tacky extravagance, a waste of auto parts that could have been put to good use on a restoration project. Others saw his creations as joyful expressions of automotive sculpture with an undeniable infusion of Pacific Coast culture in his outrageously shaped body panels and dozens of coats of glittering paint.
He was seen as a shameless self-promoter and as a friendly car-loving guy who could brighten up any event with his energy and extroverted charisma.
In the end, he no doubt was a mixture of all of these ingredients and with his passing on November 5 at age 89, George Barris, the "King of the Kustomizers," has left a gaping hole in the automotive landscape that may never be filled.
His TV Cars as Stars
Mention Barris and the first thing that may come to mind are the numerous vehicles he designed and built for TV shows over the years. Cars such as the Batmobile, the Munster Koach and the dilapidated truck that the multi-millionaire Beverly Hillbillies tooled around in are among the best-known examples.
As you might expect, there are interesting stories to go with these vehicles, such as the Batmobile. It started out as Ford Motor Company's Lincoln Futura concept car that was designed by FoMoCo and hand-built by the Ghia studios in Turin, Italy. The car, which cost the modern equivalent of $2.2 million, did the show circuit in the mid-'50s and was featured in the 1959 movie "It Started with a Kiss," starring Debbie Reynolds and Glenn Ford.
While concept cars usually end up in the crusher, Barris was able to buy this one from Ford. A concept vehicle can't be titled or insured, however, so this one sat idle until the mid-'60s when the producers of the upcoming Batman TV show contacted Barris and said they needed a supercar for their superheroes and they needed it in a hurry.
"I saw the script and it said, 'Bang,' 'Pow,' 'Boom,'" Barris once recounted. "That's exactly what I wanted the car to be able to do. I wanted it to be as big a character as the actors themselves."
In all honesty, the original Futura bore a striking resemblance to the Batmobile Barris created, but the vehicle did become what he had envisioned…a major star in its own right.
As is often the case in Hollywood, the studio leased the special car from Barris and he retained ownership of the vehicle long after the cameras stopped rolling. He sold the car three years ago for $4.6 million.
Along with cars for starring roles on TV and in the movies, Barris also built custom vehicles for private consumption, such as a roadster that came to be called "The Emperor."
Fashioned off of a '29 Ford, the car was powered by a 550-hp Cadillac engine, rested on a chrome-plated frame and was finished with 40 coats of burgundy paint over pearl essence with diamond dust mixed in to complete the look.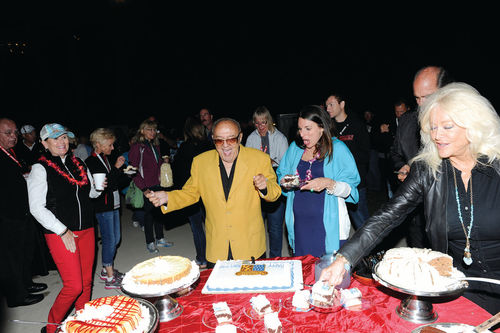 The Origin of That "K"
Barris was born George Salapatas on Nov. 20, 1925 in Chicago. His mother died when he was a toddler and he was sent to live with his maternal uncle and aunt, John and Edith Barakaris, in Roseville, California. His uncle Americanized the name to Barris shortly thereafter.
At age 13 George and his brother Sam worked to restore a 1925 Buick. That led to a job in a local auto body shop and at 18, Barris moved to Los Angeles where he removed the running boards from a 1936 Ford, shaped the fenders to give the car a more pointed nose, gave the car a silver paint job and started hanging out at local drive-ins.
With their savings, the Barris brothers opened a shop near L.A. and called it Barris Kustom. "I spelled it with a 'K' because I was Greek," he once said.
The custom movement—and Barris—gained momentum in Southern California in the late '40s and the '50s, and he went on to design cars for celebrities such as Frank Sinatra, Elvis Presley, Bobby Darin and John Wayne. Along the way, he became a wellknown presence at car shows, decked out in his wraparound rose-colored glasses and Barris Kustom Industries yellow windbreaker. In fact, just two months before his death, Barris was a VIP guest at Mid America Motorworks Corvette Funfest in Effingham, Illinois, signing autographs and presiding over an early 90th birthday celebration in his honor.
Interestingly enough, while Barris had built his life around flamboyant vehicles, his daily driver was a Toyota Prius. And the little hybrid was mostly stock…except for the gold and emerald green metallic paintjob and Lamborghini-style doors that swing upward, that is.