SPENDING A DAY AT THE KING'S PLACE
It's Time for the Annual Car Show at Richard Petty's Property in North Carolina. Let's Visit a Place Where Some Famous Race Cars...and a Famous Racer...Were Born.
Even if you aren't a follower of NASCAR racing, when someone's discussing automobiles and mentions "The King," you automatically know who they mean, don't you? Who else could it be but Richard Petty...No. 43...the tall slim man sporting his trademark dark sunglasses and black cowboy hat with a large feather in front.
So, given that degree of name recognition, if you plan on being in North Carolina on Oct. 10, you'll probably want to detour over to the town of Level Cross, site of the fifth annual Petty's Garage Car Show. It's held at the Petty compound where some of the famous #43 race cars—and Richard himself—got their start.
This year's show is open to 300 vehicles, up 100 from last year's event, but it's still expected to preserve the homey intimacy established in previous years. The show's open to all makes and models, but as you might expect, there will be a number of performance Mopars in attendance.
"The Petty's Garage Car Show is unique in the way it combines the love people have for cool cars with the love they have for the Petty family and racing legacy," said R.W. "Bob" O'Gorman, president of the Automotive Lift Institute which presents the show. (The ALI is a trade association of North American-based lift manufacturers.) "Fans of all ages really enjoy the opportunity to not only take in a great car show, but to also thoroughly explore the museum and the working speed shop where the Petty's Garage team builds high-performance Mustangs, Challengers, Chargers and more every day."
The automotive admiration shown for Petty is not surprising, given that he won the NASCAR championship seven times. (Dale Earnhardt is the only other driver to have accomplished that.) Richard won a record 200 races during his career, including a record seven wins at the Daytona 500, and he won a record 27 races (10 of them consecutively) in the 1967 season alone. He also had a record number of pole position starts (127) and over 700 top-10 finishes in his 1184 racing starts which included 513 consecutive starts from 1971 to 1989. He was inducted into the inaugural group of the NASCAR Hall of Fame in 2010.
Furthermore, Richard's father Lee Petty won the first Daytona 500 in 1959 and was a three-time NASCAR champion. (As the story goes, Lee started racing in 1949—with a '46 Buick at age 35—not with the hopes of establishing a racing dynasty, but rather to supplement his farming income. "Unlike guys who drive today, and unlike even my father, my grandfather didn't drive for trophies or for glory," third-generation racer Kyle Petty was once quoted as saying. "He drove a car to make money.")
The success of the high-performance enterprise started by Lee Petty and built upon by Richard is evident at the family compound which includes the above-mentioned Richard Petty Museum and Petty's Garage, both of which will be open to spectators along with the car show itself.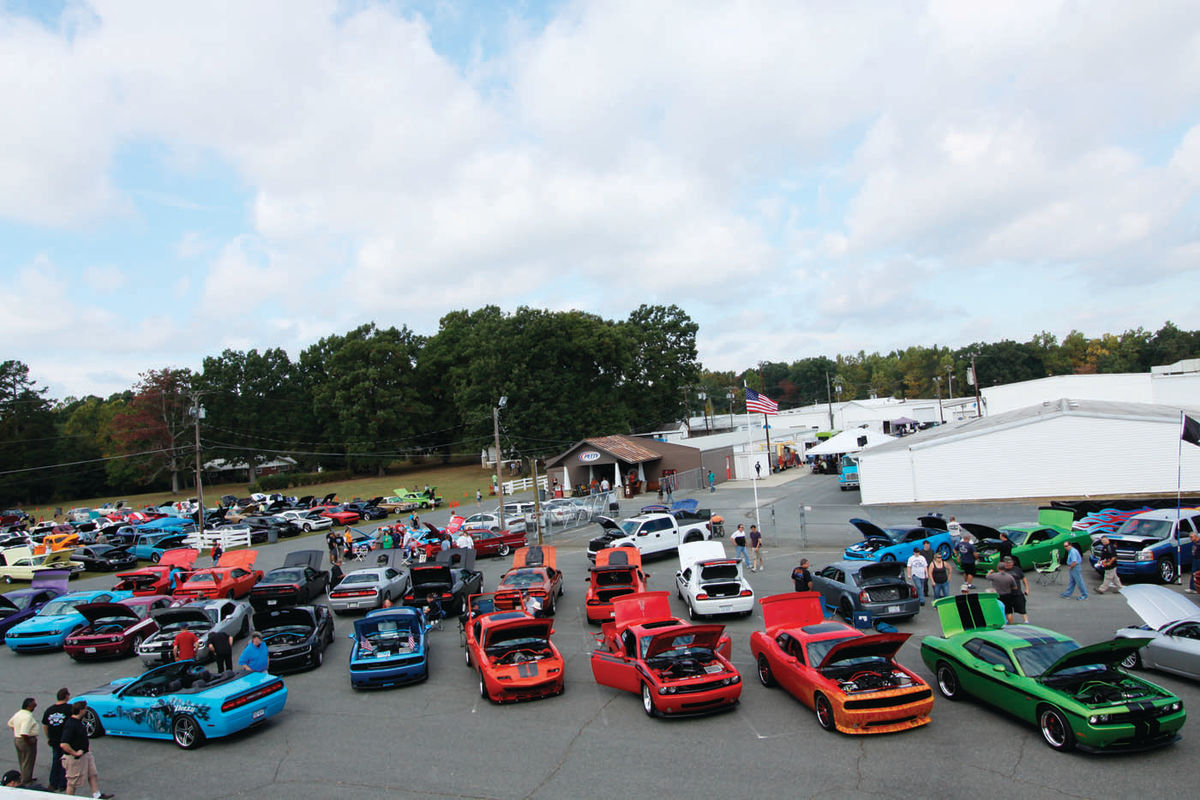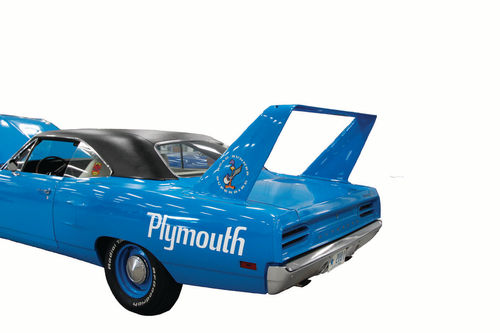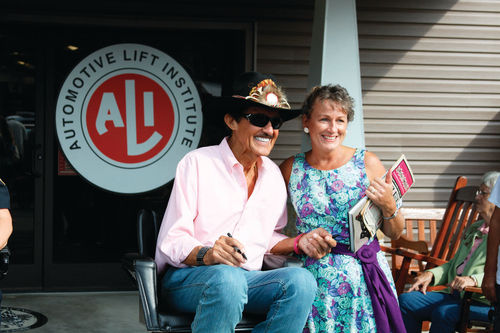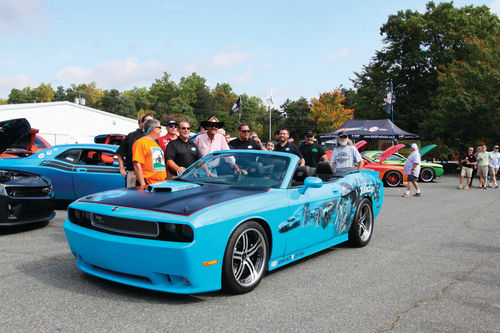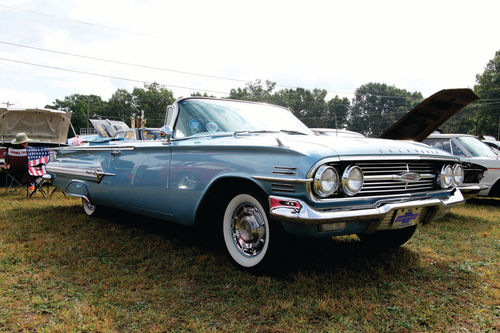 Petty's Garage occupies the family facility that produced race cars for more than 60 years. When the race team relocated to Mooresville, North Carolina, Richard turned the building into a speed shop where an experienced group of mechanics, engineers, welders and paint specialists build high-performance cars for the public. The garage web site, pettys-garage.com, puts it this way: "We specialize in all high-performance upgrades including superchargers, custom projects and restorations. Petty's Garage can build anything you can dream up. Any make, any model car is welcome in our garage, whether it be your daily driver, your collectable or your modern show car. We can turn your dreams into reality and provide you a spectacular performance automobile." The shop also carries a line of parts and says, "If you don't find the part, we'll get it for you!"
The Petty Museum, meanwhile, features some of Richard's race cars along with trophies and memorabilia. There's even a special exhibit with replicas of the Mr. and Mrs. The King vehicles and the Fabulous Hudson Hornet racer from the Disney Pixar movie, "Cars."
Richard himself has attended shows in the past (no word yet on whether he'll be there this year) and as you can imagine and the pictures on these pages demonstrate, autograph and photo sessions with the famous racer have been a high point of the day for many of those in attendance. "He signed my eight-year-old son's cowboy boots and The King toy car at last year's event," one fan said. "It's really interesting to watch what people bring him to sign and listen to the stories they share."
In case you're thinking about stopping by for the event, here are some details to keep in mind:
The first 100 to register vehicles for the Saturday, Oct. 10, show will receive two tickets to a cookout at 6 p.m. on Friday, Oct. 9, at Reverie Place, Richard Petty's ranch "just up the road" from Petty's Garage in Randleman, North Carolina. At the cookout, guests can park their cars on the Petty lawn for a "show before the show."
Saturday's show entry fee is $35 per car. In addition to the anticipated 300 cars on display at the show, that event will feature a DJ, vendors and entertainment. Saturday spectator tickets will be available at the gate for $5. Those 10 and under get in free.
Gates will be open 8 a.m. to 4 p.m. on Saturday and car judging begins at noon. Awards will be given to 50 vehicles. The museum opens at 9 a.m.
For more, visit pettys-garage.com.
Editor's note: A relative of mine, who also happens to be one of the most ardent NASCAR fans on the planet, spotted Richard before a recent race at the Michigan International Speedway and intercepted him. He was on his way to an appointment at the time but he stopped for an autograph and to pose for a photo. As you might expect, those instantly became cherished possessions. If any readers have anecdotes to share about The King, we'd like to hear them and share the stories on these pages.