Replacing Obsolete Brake Shoes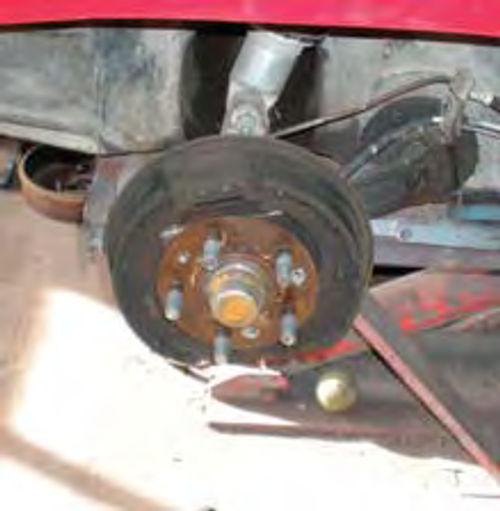 Sometimes, the Parts You Need Just Can't Be Found… So, This Pro Decided It Was Time to Improvise.
(Editor's note: The Amphicar was built in Germany from 1961 to 1968. Total production was 3878 and some 3046 of those were imported into the United States between 1961 and 1967.
Given those low production numbers, it's not surprising that replacement parts, such as brake shoes, can be difficult to find. But then you can probably think of a few other cars and trucks where parts aren't readily available.
This article will come in handy when you can't find brake shoes for those uncommon vehicles.)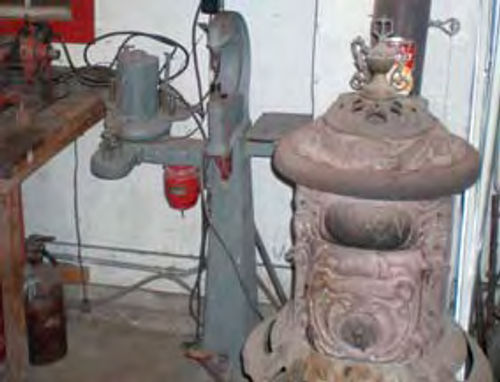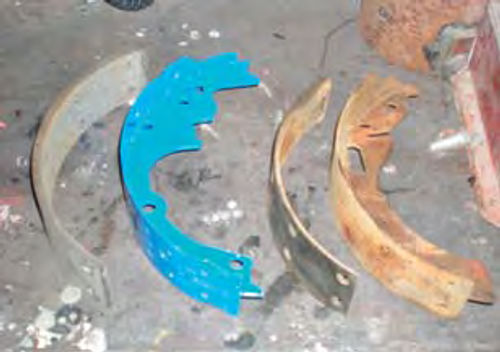 A 1964 AMPHICAR WAs brought into our shop with bad rear brakes. That led to numerous phone calls where I was told over and over that the parts I needed no longer exist!
So I measured the shoes—9 X 2"—and told my favorite parts store to send me anything in that size that was riveted.
They had 91 ⁄2 X 2". That was close enough; the linings have some flex to them.
Getting at the Parts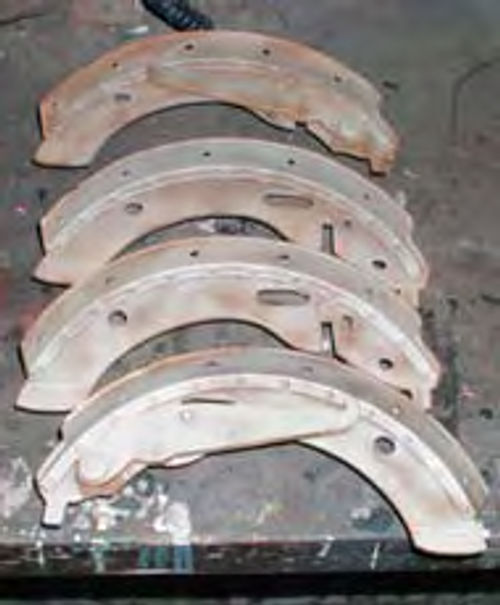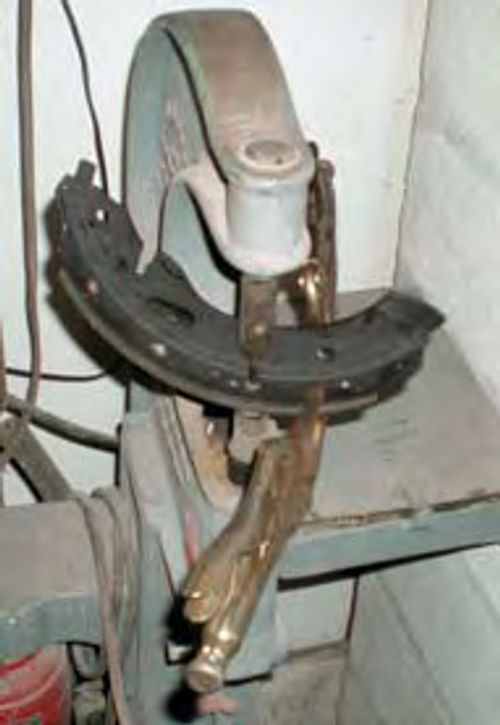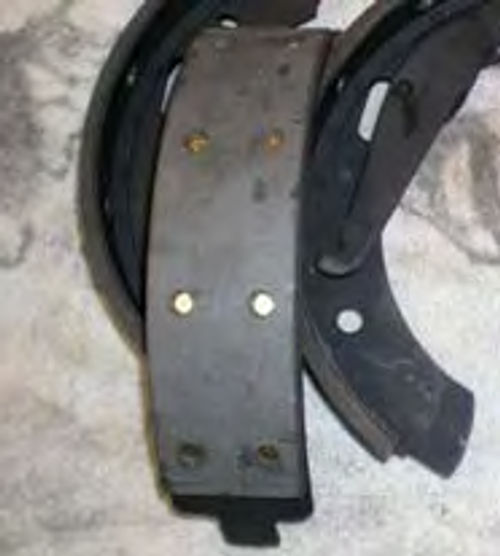 First I removed the new linings by punching out the rivets.
I have a pedestal punch press with all the dies, and that makes it easy.
If the holes don't line up, it's better to drill the shoe than the lining. I have the proper countersink but it's a pain and it's better to have more brake lining and fewer holes.
Prepping the Shoes
Like all projects, cleanliness is important, so I bead blasted the Amphicar's shoes and I painted them with epoxy primer along with some Model T parts we had in the shop.
After that, they had a short cook in the oven (not one you use for food). They went 30 minutes @ 200°. With that, the shoes were done.
Putting the Old and New Together
When you're assembling your brakes, it is important to have the linings tight with no gaps.
An old brake reliner told me one way to know if you've done a good job is to strike the shoe on your vise. If it has a ring, it's a good job. But if it sounds dull, you messed up.
I start in the center, working in pairs and keep it clamped tight.
Don't make the rivets too tight, though, as it could crack the lining.
If you don't have a punch press you can substitute a drift pin clamped in a vise and use a blunt punch and hammer.
Here's a tip: Google drum brake rivets and you will find lots of sources for those parts. And a safety note to keep in mind: Be sure to wear a mask when doing any brake work. Whether the brakes are asbestos or not it is nasty stuff and can't be good for you!
Arthur W. Vogel operates Willow Automotive, 4640 Rt. 212 Willow, NY 12495; .