Help me convert to a 5-speed
Question:
I'd like to convert from the automatic Super Turbine 300 transmission in my '66 Buick Skylark to a manual shift. If possible, I'd like to replace the automatic with a manual 5-speed transmission to get the 5th overdrive gear. I have all the associated parts (clutch assembly, pedal, linkage, etc.) taken from a '65 Skylark which had a 3-speed trans shifted from the steering column. The engine is the Buick 300 cu. in.
I'm trying to determine what 5-speed transmission might best be suited for this conversion. I see that the GM S10 transmission's maximum torque rating is less than the Buick's 325 ft.-lbs. There are various versions of the GM T5 5-speed transmission but how to choose? One consideration is whether or not a trans with a rear-mounted shifter would be workable with a bench seat. I believe there are adapters available for bolting a Chevrolet trans to the Buick bell housing, but what about the transmission tail length? Will this require a specially cut drive shaft? I'm not prepared to spend several thousand dollars for a new transmission, and am hoping to acquire the replacement from a salvage yard.
The last thing I would want is a pesky after-problem such as hard or clunky shifting, or possibly not being able to adapt the speedometer cable. If the 5-speed conversion isn't easily doable, then I would look for a stock Buick 4-speed and forgo the overdrive gear.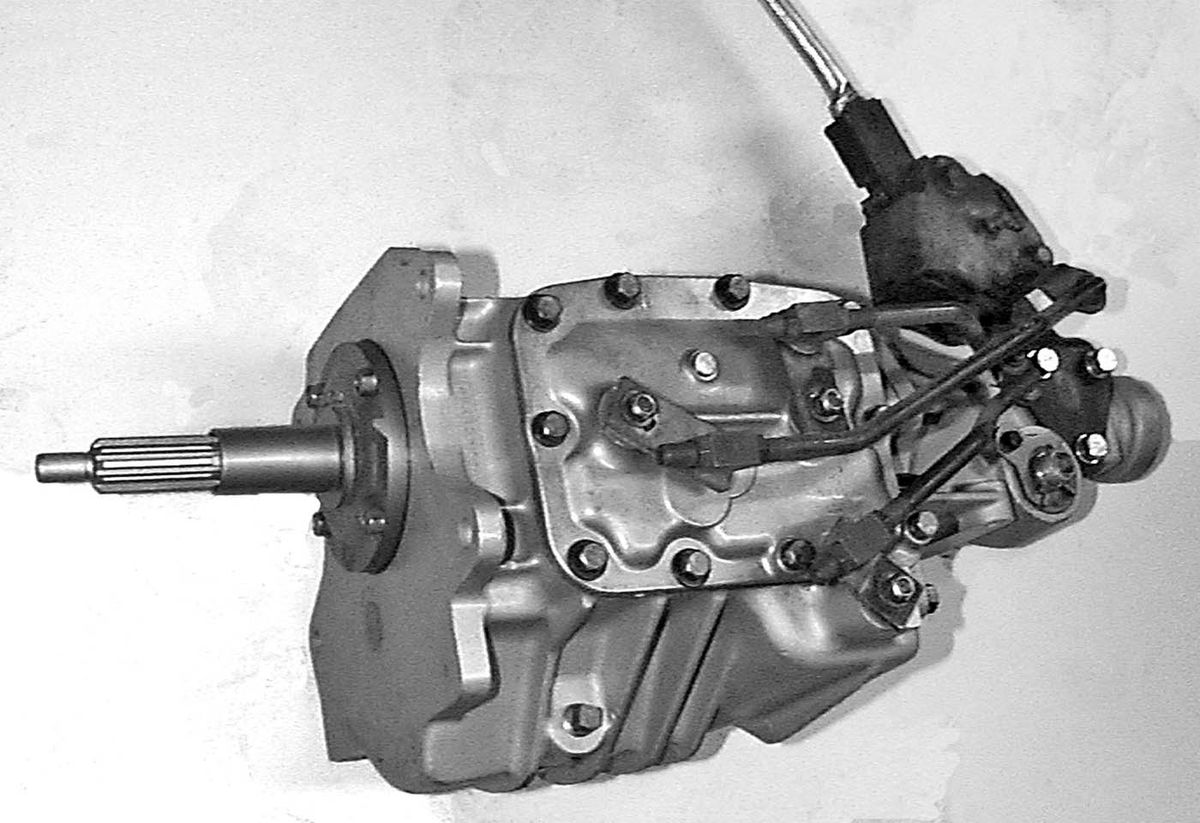 Thank you for any insight or recommendations you can provide. I'm sure there are other subtle considerations of which I'm not aware. I'm an avid reader of your column, which provides much useful information.
Answer:
My personal favorite overdrive standard transmission is the Mopar A 833 New Process four-speed with an overdrive fourth gear. It fits right in a Chevy small-block bell housing, you don't need to alter the driveshaft, and it may fit your car as well.
This tranny has an aluminum case, but it is a tough side-loader that can handle all but the most sadistic punishment. Otherwise, I have never made the switches to the transmissions you mentioned, but I would surmise that you would have to do a lot of fiddling and fitting to make all the linkage, shifter and etc. work as you would like.
A more convenient and less fussy solution might be to install the standard Buick transmission and then install a Gear Vendors overdrive behind it. These overdrive units are based on the Leycock De Normanville overdrives used in a lot of British cars, but they are rugged enough to handle the torque of a motorhome. You can reach Gear Vendors, Inc. at: 1717 North Magnolia Ave., El Cajon, CA 92020; gearvendors.com.