GU30 GEARHEADS UNDER THIRTY A "Labor of Love" Profession
A Young Restorer Found He Enjoys Turning Beaters Into Gems. Now,If Only He Had the Time For His Own Cars…
Editor's note: In an effort to get more young people involved in the vintage vehicle hobby, Auto Restorer has introduced its GU30—Gearheads Under 30— program.
Editor's note: In an effort to get more young people involved in the vintage vehicle hobby, Auto Restorer has intro- duced its GU30—Gearheads Under 30— program.
We're inviting young restorers to tell us about their projects and relate their opinions regarding the hobby.
MY SITUATION IS a little bit different from most people my age in that I started my auto restoration business—Opher Auto Wurx,Inc.— at the age of 22. I am now 28, and still in business.
My name is Chris Mikos and I have been around cars all my life. My father owned a mechanic shop for years, and I started working with him when I was 12. What I learned working with my dad was priceless—he was a mechanical genius. However, body work was not his specialty and I wanted to learn more about that part of the automotive business.
I must admit that at least part of my interest in paint and body work was personal in its nature. You see, in addition to getting involved with cars at a very young age, I always was especially interested in old cars, and after going around to different body shops and finding out what it costs to have a car painted, I decided that I needed to learn how to do it myself.
Auto Shop School Days
In 1999 I enrolled in McPherson College; I was one of the lucky ones accepted that year. I was so excited I could not believe I had been accepted. Sadly, the program was not what I thought it was going to be and I left early. However, I've been told that over the years there has been a real course reorganization there and that it really is a different place now; I'm glad to hear that.
I had found out about McPherson while watching a classic car show on TV one Sunday afternoon. This was back in 1999. I was getting ready to graduate from high school and I thought this was the place for me.
So I sent in my portfolio and three letters of recommendation that they required. A couple of weeks later I found that I had not made the initial cut, but if anybody were to drop out I would be next in line. Several weeks later, I got the call I was waiting for. I was off to McPherson.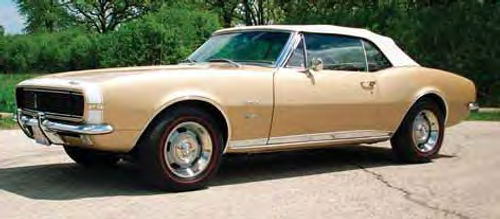 My parents and I went out and toured the school. At the time, it was a tiny college of 500 or so students. The facility was nice. The booth, the English wheels, mills, lathes, etc. were enough to get the blood pumping. The two Pierce-Arrows sitting in the corner awaiting work were a sight to see. I was excited; I knew this was where I belonged. Fall came around and classes began. As a McPherson Auto Restoration Major you also needed to take regular classes such as English, Wood Shop, etc.
But I soon realized that there was not much time spent in the actual shop. When I say not much, two to four hours a day was actual shop time.
Also, everything was done extremely old school. Now do not get me wrong, some of the old world techniques work great, but technology is a beautiful thing too. There are better tools, methods and materials these days.
For instance, we were using old school siphon feed guns. I'm pretty sure it was a Binks Model 7. I know everybody used to swear by that gun back in the day. However, have you ever sprayed with a Sata? It's almost magical.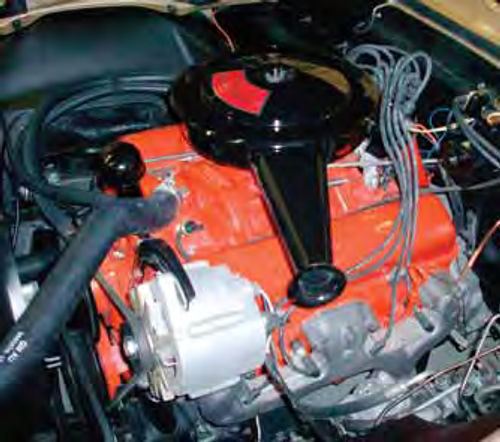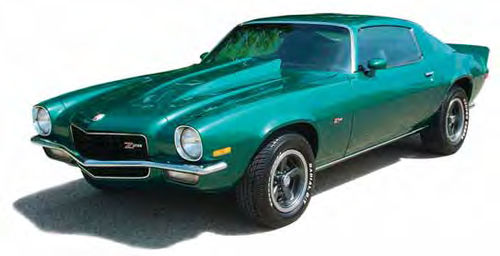 So two other students and I decided to road trip it to Wyoming Tech one weekend. Upon arrival, we were blown away by the up-to-date, modern facility. On our tour, we found that the facilities were packed with every latest and greatest tool known to man. Downdraft bake booths, laser frame machines, any spray gun you wanted to try, they had it. This was in the modern collision repair side.
On the Street Rod/Fabrication side they had several English wheels, more booths, numerous MIG and TIG welders, louver machines, etc. It was amazing. We also learned that shop time was, on average, four to six hours a day.
So we all left McPherson and attended Wyoming Tech. But I've kept in touch with several of my friends from McPherson and they informed me that changes have taken place. Now even the facility has undergone a major remodeling. The pictures on their Web site are nothing like what I had when I attended school there.
I still have a lot of great memories of McPherson; it was an interesting place. I made the most of my time there as best I could. Not to mention it is still a great conversation piece to tell someone I attended the ever-prestigious McPherson College Auto Restoration Program.
As I said, after McPherson I attended WyoTech (Wyoming Technical Institute). I was there a year and enrolled in the auto body/refinishing programs, street rod chassis building programs and the upholstery program. I learned a lot and enjoyed it very much as you got out of it what you put into it. I graduated in 2001 and still keep in touch with one of my instructors, Duane Tegels.
On the Job With a Variety of Projects
After time away at school, I worked for various shops in my hometown area (suburban Chicago) doing everything from collision repairs to restorations. With my background and schooling I was able to open a lot of doors. I consider myself very lucky—I've been able to work on everything from new BMWs to Muntz cars to Ferraris.
Then my father and I found a building and began doing side work. From that, Opher Auto Wurx, Inc. was created. Opher is short for my full name of Christopher.
One thing led to another and eventually I had enough work to stay busy full time. I was fortunate to live at home at the time so I was able to keep investing in the business.
Fast forward to where I'm at today.I feel very lucky. I have had the opportunity to work on cars that most guys would kill to restore.
That list includes a '70 Hemi Cuda. It is still in the works and I cannot disclose all the project details at this time. At this point there are over 3000 hours in it.
I recently finished doing a complete in and out paint job on a 1994 Lotus Esprit. I am currently in the middle of doing a 1940 Willys Coupe. It is an all steel car that will be restored to its former gasser glory.
To date my most satisfying completed restoration is a 1967 Camaro RS Convertible that I did for a client last year. It is an all-original 327 V-8 2 bbl. car. It's painted Granada Gold with a gold deluxe interior.(It's shown in process and completed on these pages.)
I displayed it at the Chevy VetteFest show in Chicago once it was completed and it received numerous compliments. The one that I kept hearing about was the color; everyone wanted to know how I managed to get it correct.
That car received a complete restoration. Everything was rebuilt and detailed, and 95% of the work was done in-house. I did the engine re-gasketing and camshaft replacement, all of the bodywork and paint, and the interior and convertible top as well. The only items not completed in-house were major sandblasting, the transmission rebuild and the rear end rebuild.
There were plenty of issues to be solved in that project. Anything to do with aftermarket parts did not fit well, so they were made to fit. The color was a nightmare to get right; and to get the top to operate correctly took some time.
What drove me with that Camaro is what drives me on every car I build. It's the love of the car. It's amazing to me to see the transformation of a rotted out beater turning into a restored gem.
Valuable Lessons Learned
One thing I learned right away is that this is a labor of love profession. It requires a lot of patience and attention to detail. That need for patience and attention to detail is what gets a lot of people in trouble because they like to cut corners or skip steps.
And once you've been labeled as a "hack," it's a name that will stick with you for a long time. The restoration business is a business of reputation. Word of mouth goes a long way.
Another important lesson I've learned is that each restoration project possesses its own unique set of problems.
But the biggest problem I have is that I was not around when any of these vehicles were new.
My solution has been to seek out individuals who are knowledgeable regarding each particular car. What I have learned from these individuals is priceless. My advice to other restorers my age is listen to what the people with experience have to say and, most importantly, retain it. And always keep in mind that there is no such thing as a stupid question.
Now Working On Dad's Car
I am currently in the middle of a '69 El Camino restoration. The only items that are original to the car are the A pillars. The car really is rotted beyond belief. I cannot wait to be able to say that, "yes, this is something I restored."
As for myself, I have no finished cars although I do have several that are in need of restoration. However, I'm not exactly sure when they will be done. The list includes a 1989 Camaro IROC-Z con- vertible. It's one of 100 optioned out in this manner. I have a 1986 Pontiac Grand Prix 2+2 in need of restoration and a 1978 Ford Fairmont 2-door sedan as well.
I've been trying to finish my dad's 1968 Pontiac Grand Prix for what seems like an eternity. It should be completed over the course of this winter.
Resource
Opher Auto Wurx, Inc.
23398 W. Apollo Court Lake Villa, IL 60046