Persistence Brought This One Back Home
In August of 1971 an older cousin of mine, a luxury used car dealer by trade, came to our farm to fish. While there he griped about
a 1967 Camaro he had gotten "stuck with" while buying a group of two Lincolns and a Cadillac. He said no one would want the Camaro because it was purple, had a stick shift, the lifters were rattling (solid lifters), wouldn't idle (3/4 cam), and you couldn't take off without leaving two black streaks on the pavement. It also had a Holley and an Edelbrock intake and pop-ups.
I casually asked him what he wanted for me to "take it off his hands." He said $800 since no one else would want it. I followed him to his car lot in Oklahoma City and drove the car back home. I was really amazed at how well it ran, and was, to put it mildly, very pleased with the 4-speed and, of course, the car's Rally Sport trim.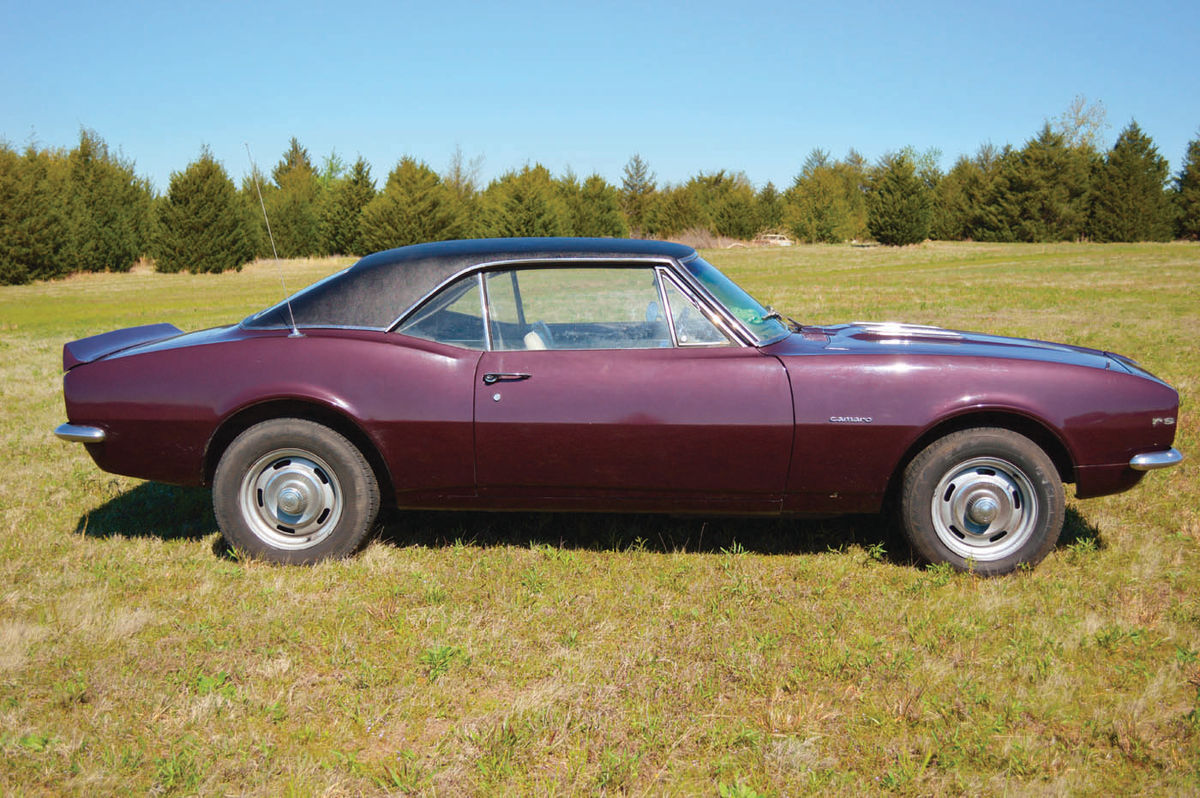 It Got Away From Me...
But then I got married, got a job teaching school, and the car sat from 1972 to 1978 when my dad decided to sell the car as "no one wanted an old Camaro sitting around." I was sick about it. I tried unsuccessfully through two subsequent owners to buy the car back.
But then a friend told me the bank had repossessed the car and was selling it through sealed bids. I bid twice what the car was worth, but got outbid by a few dollars. Finally, after three more owners, a good friend of mine got the car. He said he was going to keep it, and I told him that I would hound him non-stop until he sold me the car. That took a total of three weeks!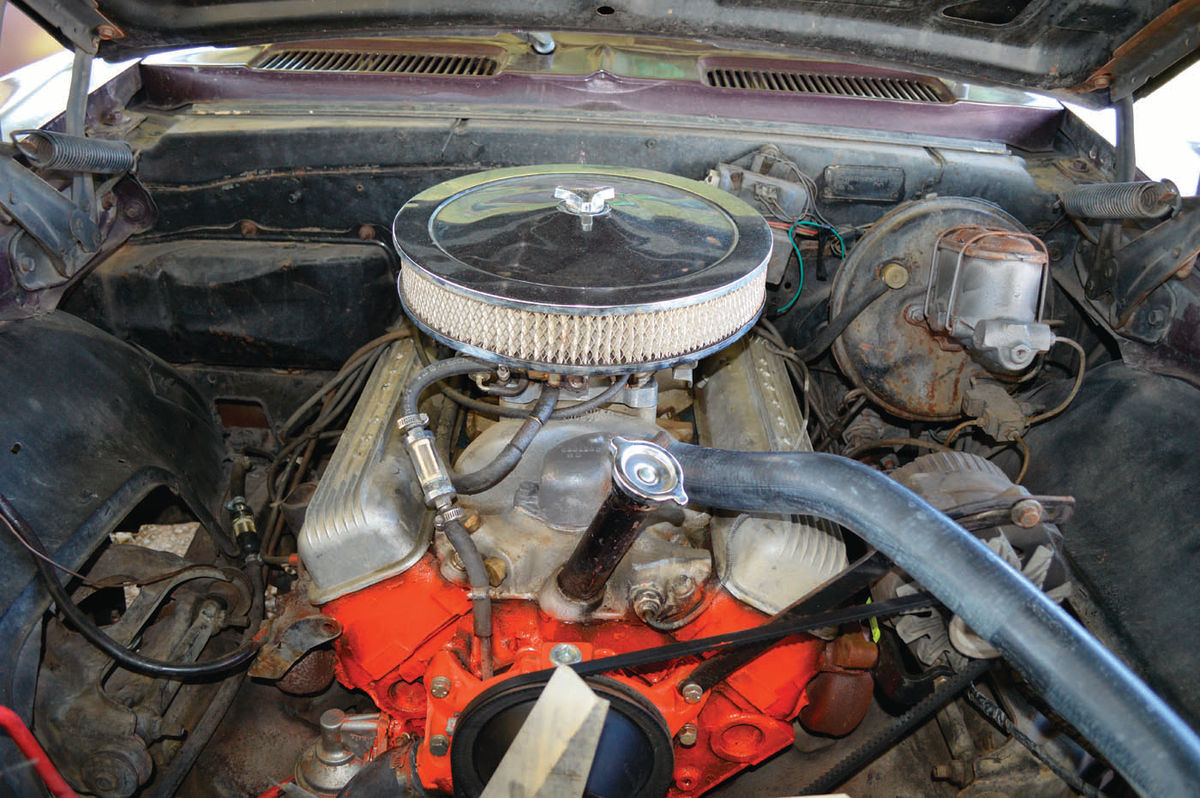 The Interim Had Been Tough On My Car
When I got the Camaro back, it was totally messed up. So I took it down to bare metal and painted it the original Royal Plum poly, put a 4-speed back in, changed the rear end, and re-upholstered it in the original custom parchment interior.
It has a 275-horsepower 327 with a 292 cam and a 1968 Z-28 aluminum intake with an adapted Quadrajet. I put in all original parts for the water pump, pulleys, radiator, and exhaust manifolds after I got it back. It also has power disc brakes and a Muncie M21 transmission with a Hurst shifter, along with a new clutch and pressure plate I installed when I dumped the automatic transmission some idiot had put in.
As for plans for the car, there are very few. I would like to replace the door panels and do a little more work on the interior. But as the car sits it is pretty well complete for my purposes. It is a driver, not a show car. I don't want to make it so nice that I'd be afraid to get it out on the road.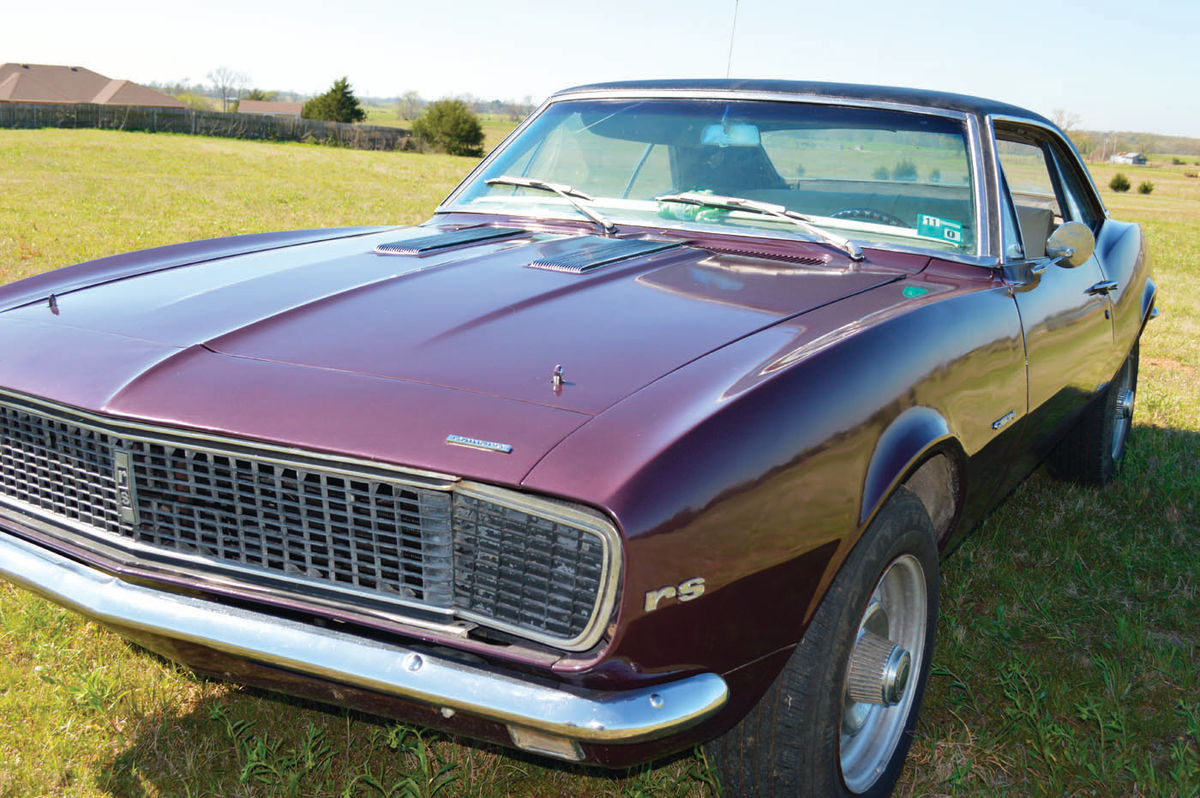 Pursuing a Personal Approach
Incidentally the car is named "Heather." Why "Heather," you ask? When I got Heather in 1971, at first my dad called her "The Purple People Eater" because of her color and the fact that she was so fast.
Editor's note: For our younger readers, "The Purple People Eater" was a novelty song about an alien visitor written and performed by Sheb Wooley in 1958. It reached the No. 1 spot on the Billboard pop charts. By the way, along with being a recording artist, Sheb also had a starring role on the TV cowboy show "Rawhide" along with a young actor named Clint Eastwood. Now, back to Melvin and Heather...
I had always named my cars. Liz was my first car, a 1930 Ford Coupe. Betsy was my second car, a 1955 Ford Fairlane. My third car got shortened from Maud to SOB because of its problems (it was a 1963 Impala Super Sport).
I still have a fleet of named cars. These cars were named after popular women's names of the era they were produced. Currently I have Peggy Sue, a 2-door hardtop 1957 Chevy; Edna, a 4-door 1957 Chevy; Ethel, a 1931 Ford Coupe; Suzie Q, a 1967 Super Sport yet to be restored, and then, of course, there's Heather.
So long story short, there isn't any special significance to Heather's name. I like it and think it fits the car and its original era.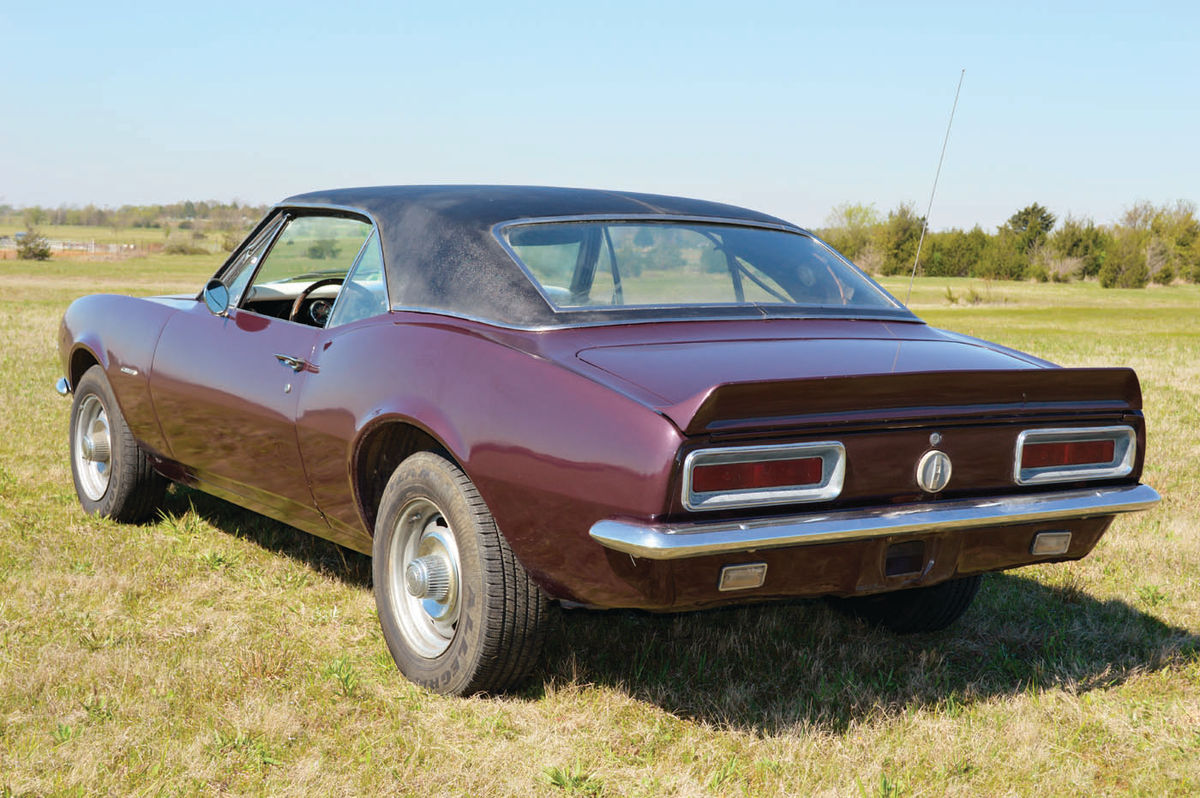 Sticking With Heather This Time
I've had the car now since 1998 and enjoy driving it two or three times a week. My wife also is glad we have it back since it was the car we were driving when we got married in 1971.
Good things do happen to those who wait.