Advice for Young Hobbyists
When a Newcomer Asked for Guidance as He Tries His Hand at Auto Restoration, We Knew We Could Count on Readers to Come to His Aid.
Editor's note: In the April issue we included a letter from reader Josef Hladik of Milwaukee, Wisconsin, asking for help in getting started in the restoration hobby. "I see myself as a member of the younger generation and am fairly new to the hobby," he wrote. "At 37 years of age, I am a late bloomer, although from many aspects I could just as well be a 22-yearold. I wonder if your more-experienced readers could help guys and gals like me with some pointers to start."
We provided some advice in the same issue from Jim Richardson, our Mechanic on Duty writer, and asked readers to help Josef with the benefit of their experiences. Following are some of the responses we've received. As always, if more folks would like to join in the discussion, we'd be glad to hear from you and share your insights in a future issue.
Soak It Up
I read the April letter from Josef Hladik asking for advice on getting started with an auto restoration along with MOD writer Jim Richardson's advice. I agreed with everything Jim said and would simply add to be a sponge on the topic of the restoration hobby for as long as he (or anyone) can.
I would hope this advice is as good from someone turning 16, 37 or 80. By being a sponge I mean to take in as much information as you can and learn from it. Reading Auto Restorer is an excellent step, but keep going from there. Read other publications as well. Some of these publications are available by joining related automotive clubs, and participating in those clubs also is an excellent way to gather information, meet people and ask questions.
Along those same lines, in addition to attending local club meetings, I would recommend that you go to car shows, attend car auctions (refrain from getting caught up in bidding until you have a very good feel for values), talk to people at these events, learn from them and find a mentor, someone who might be willing to guide you in your quest for stepping more and more into the hobby.
Attend some automotive classes. Again, talk to people and learn as much as you can from their experiences. A lifetime ago I taught Auto Restoration at McPherson College in McPherson, Kansas—talk about total emersion in restoration with like-minded people… nowhere else have I worked with people who ate, drank and slept automotive restoration and loved every minute of it.
While the college offers summer institute classes in restoration, the travel and time commitment still might not be for everyone, so check into repair and paint classes close to home at a local community college. The contacts who you meet at the school might be just as important as the content of any classes.
One of the most valuable things I believe anyone can learn from a formal part of their education would be how to use repair manuals. My basement walls are lined with repair manuals, but they often are available in your local library, at swap meets and in used book stores as well. Much of today's modern manual information is available online. There is a knack to learning how to use this information and there often are subscription fees to access the really current stuff.
There also is a lot of good information out there by searching the Internet and studying forums. However, a word of caution—there also is plenty of poor information out there and until you have learned how to distinguish between the good information and the not-so-good, the manuals are still the best resource for information.
I think one of the best cars to get your hands on because of its simplicity and transfer of operating principles is the fabulous Model T. Whether it is understanding how the planetary transmission in one is basically the same as a modern automatic transmission or relating how each individual coil for the ignition system isn't that much different than many modern car ignition systems, it can be a great learning tool. They are fabulous cars and I love driving them. There is so much to learn from one, even if it is only from books and film. Finding a group of Model T people to learn from is quite an experience as well. There is as much wisdom around a group like that as any college or board meeting I have ever attended.
My first car was a 1958 Ford—I was 14. My great aunt and uncle decided they no longer could or should be driving and wanted the car out of the garage so they could store stuff in there instead. They actually gave the car to my grandfather who in turn gave it to me.
While a "free" gift of an automobile to someone anxious to begin driving might seem to be pretty extravagant, the value turned up in unexpected ways.
Uncle Alvin and Aunt Annie seldom drove the car at highway speeds and the lack of good oil pressure (along with some design flaws) wore the engine prematurely. The automatic transmission was also shot, and while the car left under its own power, it barely made it home and had to sit for several years until I was old enough to take some automotive classes and began learning how to diagnose, repair, replace and maintain components of an automobile.
Apparently I learned my lessons well. I still have the `58 Ford and have owned it longer than my great aunt and uncle did. I was inspired enough by automotive work that I took more classes and taught auto restoration for a while. I have owned (and still own) a good number of automobiles. I have never owned a brand-new car from a dealer's lot and the handful of times that I did take one of my vehicles in for work at a dealership, I was less than satisfied with the work knowing I could do better myself.
Two years ago I came across a 1998 Mercedes Benz E440 for $800. The transmission was shot and after doing a lot of research, I bought the car. I replaced the transmission and had to also replace a computer board for the transmission. While I would never recommend such a car as a first project, it has been a good performer and I absolutely love the car. There is no way I would likely buy such a car without the price being reduced due to the repair issues it had. Unless I had learned a great deal about transmissions, brakes and engines over the years, I probably would not have been able take on such a project. Learning how the electronics work and how to pull information from the right electronic scanners is just another step in the process. There are a lot of great cars from the '80s and '90s that will require some extra steps in learning about the electronics. And no, the best fix is not to swap out or replace electronic technology with older mechanical systems.
A year ago I attended an auction where there were several old cars up for sale along with all the household stuff and things from the garage. I put a mental price on several of the cars including a 1959 MGA. I really didn't think the car would sell for any less than the 10K price I had placed in my head. Much to my surprise, I got it for a little less than ten thousand dollars. They had pulled the brakes in order to roll the car out of storage and they started it off a small lawn mower gas tank. For a short time I even secondguessed myself wondering if I had spent too much. A week later after replacing brake cylinders, shoes and lines along with a new electric fuel pump, I had the car running and moving on its own.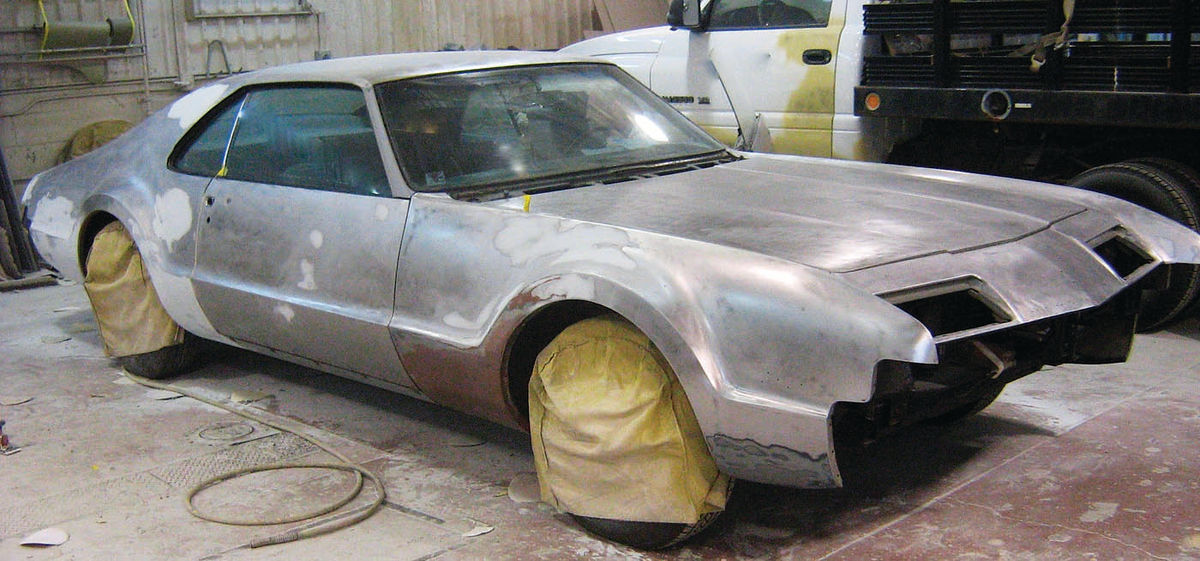 The more I work on the car, the more I have come to realize that it is actually a very low-mileage survivor (the odometer had stopped functioning some time ago).
I found that one white wall tire, although very bald, had "made in England" on it. Almost every part I have replaced looks to have been original to the car and after 60 years those rubberbased parts are no longer holding up. But it is a real blast to drive and although I probably say this about all my cars, I love to drive and work on each and every one of them. I also learn something new that I can apply forward on the next project I decide to get into.
All of this is what I mean when I say be a sponge in learning about the restoration hobby. It is not all about spending money. In fact, a lack of money can be a great teacher.
Also, be patient, because learning and finding the right vehicles and parts can take time.
Duane Matson Rising City, Nebraska
Editor's note: For more on McPherson College, visit mcpherson.edu.
Choose the Path That Calls to You
This is in response to Josef Hladik's and your request in the Letters section for advice on becoming more involved in the auto restoration and preservation hobby ("Help Me Get Started With Auto Restoration").
Congratulations, Josef! You are already on a great path having selected Auto Restorer magazine as a source for news, help, how-to information, inspiration, and moral support. There is absolutely no better publication for "hands-on" auto hobbyists; period! Plus, AR comes complete with a great cast of fellow readers and contributors willing to share their knowledge and views.
Now consider one of my good friends: He's got a couple of the world's oddest "old" cars you can imagine. That's because they really aren't what most folks think of as old or unique or even expensive. But that's not really what's important to him. What's important for him is that he's totally happy with each one and he searched for each one till he found it. The moral of this story: Don't rush into anything that might tend to lose its interest for you over time. Be sure to satisfy your own preferences.
Then one evening I was at a show/ cruise and this "kid" of 20-something parked next to me with his 2000-ish Ford Taurus (though it had no emblems showing). Actually, there was no chrome, no bright or colored trim; it was all black—totally black with dark tinted windows. He had started out with a $6000 used car. He'd done all the trim removal and patching of the holes and adhesive-damaged spots himself and made it "his" car. The moral of this story: You can hurry up and get into this hobby now with whatever is reasonably priced for your wallet. Making even a "beater" car something better and different that you might like will be good experience both technically as well as defining what you will want to stay with. All of this without breaking the bank and you'll have a daily driver the whole time.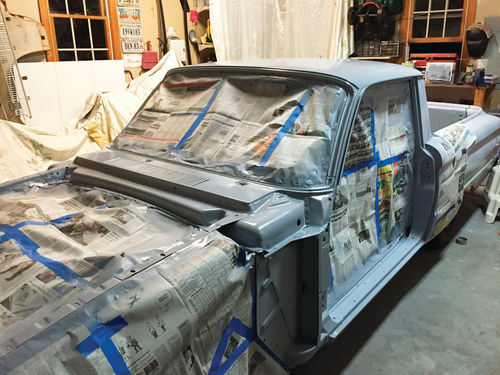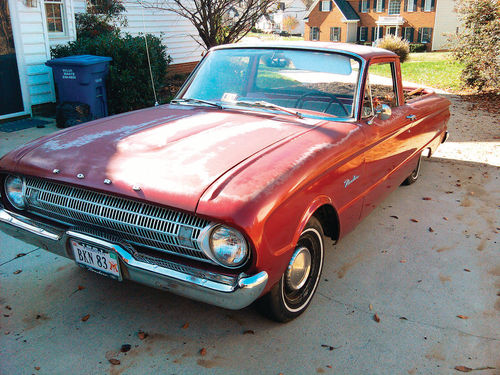 Clubs and shows: Take the dive; research and join a club or a few clubs. It seems that each one has a nice publication packed with good info. Also, each club seems to be unique. The ones dedicated to show-quality cars and judged shows/contests usually include folks who really know what was original from the factory and how to prepare a car to be the absolute best. Another club may be big into the history of the car and its parent company. Still others can be all into driving the cars along some great country road cruises, rallies, and even race track—road race, autocross, and drag strip—events. And they all provide ways to enjoy your car and their cars any way you want. No doubt your Milwaukee area offers a healthy automotive fan base very local to you.
And last but not least: Keep reading Auto Restorer and recommending it to your friends. Plus, please jot down some of your experiences and send them in to AR so we can all benefit from your fresh look at the hobby as well as re-live some of our own personal history.
Thanks for your interest and this chance to "swap stories" with you.
Bob Swartz Waterford, Michigan
Consider Starting With a Smaller Vehicle
Regarding Josef Hladik's request for advice on getting started in this hobby…
For an economical daily driver, I'd like to recommend an early '60s Ford Falcon. When these cars debuted in 1960, they were primarily marketed as economy cars. With an adequate 144 cid six and a manual transmission, advertised mileage was 30 mpg! I myself have a '61 Ranchero which has a bit of a higher rear end ratio (for hauling) and I routinely get 24 mpg.
The Falcons of this era are never going to be high-end cars, but they can be found in good operational condition at a relatively low price (mine was highway-ready at $3100 and I drove it from Atlanta to Richmond the day I picked it up). I've attached a picture of her the way she looked that day.
Currently I'm in the middle of a repaint which as you can see from my photo, was much needed!
You know, growing up we had Fords, but never a Falcon or Ranchero. The first family cars I remember were a '57 Ford Fairlane (red & white) and a '64 Galaxy.
I've just always liked the little "round body" Rancheros and never was drawn to the Fairlane/Torino-based years. However, it's getting harder to find ones that haven't been hot-rodded or at least "souped up" in the engine compartment and suspension.
I got this one about four years ago in Atlanta. Picked her up and drove home to Richmond. The trip wasn't totally without incident, but let's just say I had the points out a few times (and later had to clean out the carburetor since there was some loose debris in there that kept blocking fuel flow to the jets...).
I hadn't done much to this little truck (named Leigh, by the way) other than regular maintenance until last May when I undertook the repaint and a front suspension rebuild. I'm hoping to be done before fall.
In case you're wondering how I selected the name for my Ranchero, Leigh is my wife's middle name. Since she is the one who graciously allowed me to purchase this truck specifically as a NON-PROJECT, running, utilitarian vehicle, it seemed like the thing to do was to honor her by naming the car after her. (In addition to the Ranchero, I already have a PROJECT vehicle, which is a '62 Lincoln Continental convertible in a state of total disassembly.)
We won't discuss the fact that the truck has now occupied the garage for quite nearly a year for this little bit of "freshening up" that I'm doing...
I've also attached a picture of Leigh getting her primer on. I'm deep in the throes of block sanding now. I have discovered that there is a really good reason why all the restoration shows spend no more than five minutes talking about block sanding. It's because it is tiresome, wearisome, never-ending work and re-work to get it right (at least, it has been for me). If they spent a proportionate time of the show on that, I think viewership would plummet! That being said, so far I am very happy with the results. The test will be when the clearcoat goes on...
Again, thanks for the terrific magazine. It is one of the few I read cover-tocover at my earliest opportunity!
Dr. Bradley K. Norwood Mechanicsville, Virginia