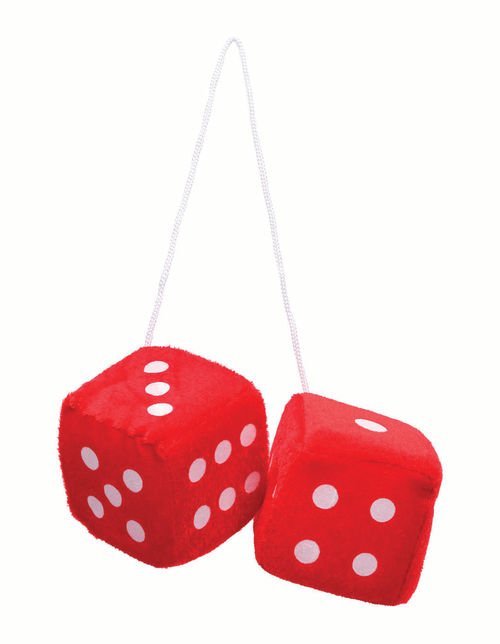 Many People Don't Recognize This Flamboyant Finned Buick, But the Owner Doesn't Care Because He's Cruising at "the Top of the Line."
Ask about late-1950s cars that really did go over the top and the least appreciated is probably going to be the 1959 Buick.
"A friend I worked with when I was in high school had a '60 Electra convertible," explained John Kozol, whose 1959 Electra 225 convertible is featured here, "actually white with a black-and-white interior and a white top. He went to the antique car shows. I had never been in the hobby before that and he took me for a ride in his car and I thought 'wow, this is really cool.'"
Cool indeed, but while the 1960 Buick might seem almost identical to the 1959 version when the two aren't parked side by side, the first Buick of the new decade made it clear that the era of Space Age styling was winding down. The fins were trimmed, the headlights were leveled and the VentiPorts that had vanished after 1957 were back on the fenders. The 1959 model had impressively closed a period in which Buick had gone from solidly conservative to exuberantly futuristic.
Bring on the Brightwork
Buick had returned to building civilian vehicles after World War II by the most efficient means possible when it reintroduced its 1942 models—with what would otherwise have been annual updates—for 1946. The prewar Century and Limited were missing, but the line's general look was unchanged and overhead-valve straight eights were again under the hoods.
A new body arrived for 1949 and was used across the entire Buick line, "eight sprightly, lively beauties that are fresh and right in every detail from their widespread grilles and gleaming Venti-Ports on forward fenders to flared taillights and contoured bumpers." There was no shortage of brightwork, as the grille's vertical bars were topped by a thick chromed frame, parking lights rode the fender tops in plated housings, the bumper was massive and the hood ornament was impossible to ignore. A spear ran nearly the entire length on each side, a gravel shield rode the front of the barely separate rear fender, a chromed trunk handle below a large Buick emblem appeared substantial enough to lift the entire car, chrome surrounded the small taillights almost atop the fenders and the bumper was shaped to protect the bottoms of those fenders. And that doesn't include the brightwork around the windows, the full wheelcovers or the Venti-Ports.
Buick had now set a tone that it would follow through the next decade. For instance, among the features of the completely new 1950 line was a grille whose vertical bars now extended through the bumper.
The 1955 Buicks were restyled with uncomplicated bodies, but continued to carry abundant brightwork including the Sweepspear and the VentiPorts. The 1956 update freshened the look without making major changes, but 1957 brought a new body that looked both lower and wider.
However, none of those Buicks prepared the motoring public for 1958. The "air born B-58 Buick…looks and feels like flight on wheels" and for those who didn't get it, the 5 in the stylized "B-58" in the brochure wore a Convair B-58 extending from its tip apparently in flight. It was a smart connection since the B-58 was the first operational supersonic bomber in the Air Force, completing its initial flight in late 1956. Its numerous speed and altitude records made it well known, as did its tendency to create sonic booms, but the bonus was the designation that was a perfect match to the Buick in 1958. Advertising explained that "this stunning automobile—this big, bold, buoyant B-58 Buick—is literally born out of more aviation principles, starting with its extensive new use of aluminum throughout, than any car before."
It offered "the look of flight…the principle of flight…the luxury feel of flight" and even the entry-level Special would stand out in any crowd thanks to its "lavish use of heavy-duty chrome, stainless steel and lightweight aluminum," not to mention its "gleaming tail tower."
The Year of the Ultimate Fins
In terms of sheer glitz, it was difficult to outshine any 1958 Buick, so 1959 brought a slightly different approach. Instead of 1958's generally flat but softedged surfaces under all of that trim, 1959 brought Buicks whose theme was angularity. Up front, the headlights were mounted so that the high beam units were below and inside of the low beams following an angle in the sheet metal that trailed downward as it ran back to the taillights. A similar and more exaggerated arrangement at rear had single round taillights below angled fins that actually began near the A-pillar. The 1958 Buicks' extreme use of brightwork on the sides didn't return, but naturally enough, the fins at both front and rear carried chrome accents.
Would-be owners were told that "There's fabulous new styling highlighted by all-new four-door hardtops and a new high and wide Vista-Panoramic windshield! New power and flow with two new spirited Wildcat engines and new Twin and Triple Turbine transmissions! New instant-response, Easy Power Steering! New Buick Equipoise Chassis! New Magic-Mirror finishes!"
It was a wonderful time for those charged with the responsibility of creating names that would stir the potential buyer to action, but for Kozol, the details were less important than the key features.
"Oh, the fins," he said. "The fins and the chrome. Got to have the fins. It turns so many heads. You drive down the road and everybody looks at the car. Just the appearance; the style."
First a No…Then a Yes
Kozol's friend who owned the 1960 convertible invited him to antique car shows and in 1983, he met the thenowner of the car featured here and told him that he was interested in the Buick. The owner wasn't sure about selling it or keeping it and had reasons for both, but since he was going to Florida for the winter, he promised to contact Kozol when he returned in the spring. That didn't concern Kozol because living in Binghamton, New York, he wouldn't have driven the Buick in winter even if he'd already bought it, but in early 1984, the owner wrote to tell him that he wouldn't be selling the car.
"I think the reason probably was that he was taking the car out when he got back from Florida," Kozol said. "He kind of missed it and now it's a new toy for him. Well, a couple of months later, he wrote me another letter which said 'I don't think I'm going to be driving the Buick anymore. If you're still interested, get in touch with me' and he gave me his phone number.
"I called him and my buddy with the '60 Electra and I went over, took the car for a ride, made the guy an offer. He accepted and I wound up with it."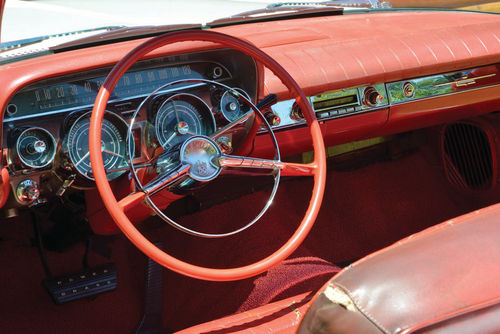 A Parade Float Wearing House Paint
The Buick hadn't been serving as everyday transportation, but was instead driven occasionally and used often in parades. Mounts for flags and "all different kinds of things" were there and the passenger-side fender sported a pair of large—and loud—horns. Kozol wasn't concerned because he knew all of that could be removed and in any case, he now had his Buick. The odometer showed 98,000 miles, he said, and the car had what today might gently be called issues, the most immediately obvious being that much of the body was wearing house paint.
"From the chrome line down to the rocker panel," Kozol said, "the sloping line for the whole length of the car, both sides."
It sort of matched the original, he said, and the fact that the trim separated the two made it less obvious. He said that the trim had been masked, but not well, and that meant cleaning paint from the trim and then polishing it. There was also the body itself and the fact that he was in college—locally, at first—while he was working on the restoration.
"I had the summer off," he said, "and I wanted to focus and try to get as much done as I could because fall rolls around and classes start up. I was sure I wouldn't have the time. The car was 'around,' but it was kind of out of commission while I was at school and then I did get all of the trim pieces off and I had a guy do some metalwork. There were some holes in the bottoms of the front fenders and the rocker panels, so I had a guy weld in new metal there. I cut out the rusted areas and fixed that. Over Christmas break, two friends and I put a drive on and we finished all of the bodywork and primed and painted it. Basically, we worked every single day, morning until evening.
"I already had everything off. The only thing that was left on the car was the front bumper."
The bumper remained in place for a less-than-surprising reason, namely the fact that because of its size and weight, he had no easy way to remove it. With nearly everything else off of the car, though, the bodywork and painting went smoothly. The fact that it's a convertible, Kozol agreed, probably saved it from serious rust as it likely was not driven often in upstate New York winters and the relatively small amount of bodywork necessary helped the drive during Christmas vacation to succeed.
"I got it painted," he said, "and I basically let it dry until spring break. Then little by little, I started putting trim pieces back on and that summer,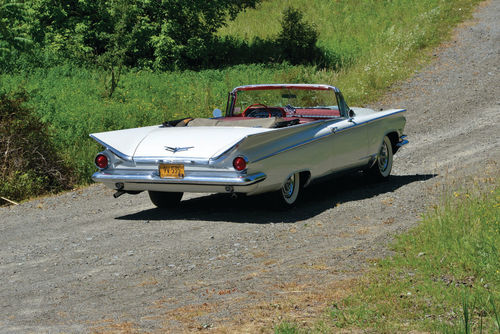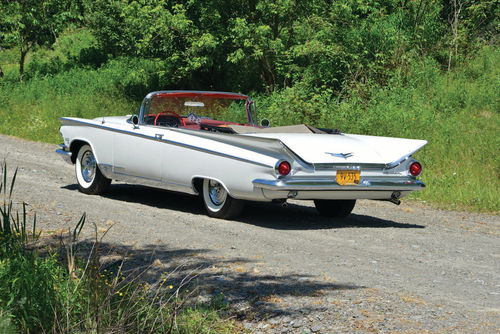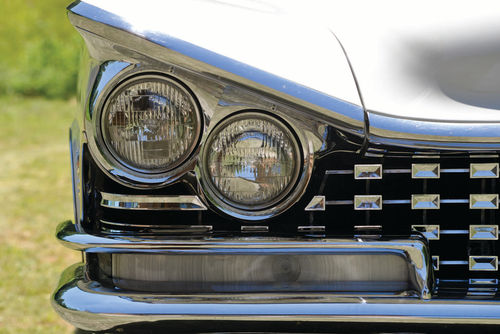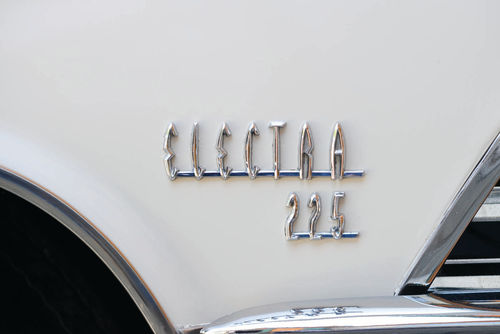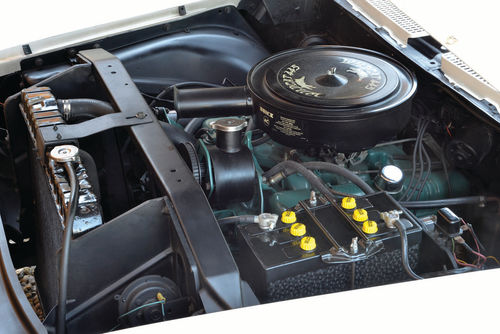 I finished the rest of it. I went to Spring Carlisle, bought myself a brand-new set of tires, got those on and that following summer, I was a little more proud to drive around in it."
Brakes, Hoses, Belts and Tires
Beyond the cosmetics, there also were mechanical matters to be addressed beginning with the brakes.
"I went through the brakes shortly after (buying it) because it's nice to stop," Kozol said. "I put new wheel cylinders in, new flex lines, and rebuilt the power brake unit. The car was 25 years old or thereabouts when I got it. That was always something that my parents instilled in me, that when you bought a car, you'd go through the hoses and belts and tires and some of those consumable things."
A leak in the booster had inspired him to go through the brake system, but nothing he found while working it scared him and the Buick actually had no problem stopping. Similarly, it didn't really seem to need a tune-up, but he replaced the entire ignition system just to be safe.
"There were some other things along the way," Kozol said. "It never ends. I had a problem with the carburetor a year or two later so I wound up going through that. Lose a starter or a generator and you start repairing some of those things. Or you decide 'OK, the engine compartment is something I want to make look nice.' Being in school, it's not like I could pay somebody to do it or just go out and buy all of the materials for it all at once, so you've got to pick and choose and spread it over a longer period of time."
He lived with a minor transmission leak for several years before the Dynaflow began losing enough fluid to raise concerns. That was a task he decided not to handle by himself.
Some Help With the Transmission
"In order to get that out of the car," Kozol explained, "you've got to drop the rear end down and pull it back because it's got a torquetube. So I farmed that out. It definitely made sense. I was in a position to be able to pay somebody to do that so that's what happened. And the other thing, if they're taking it out, fixing it and putting it back in, if I have any issues and it's got to come out again, I'm going back there.
"If you're doing it, you're hoping you're doing it right, or if you just take it out, take it to somebody and put it back in and you have problems, then you're the one taking it back out again. It made sense to me to farm that one out."
Parts Aren't Abundant
Fortunately, the transmission problems never materialized, but that wasn't the only stroke of good luck he's had with the Buick. The interior, while not in like-new condition, was good enough that it's still in the car today more than three decades after he bought it and the trim was all there and in overall good condition. That last point is key when it comes to buying a Buick like the feature car.
"Definitely make sure it's all there," Kozol said, "because I've looked for parts just to have spares in case I need them or I want to upgrade parts that are on the car. They're not out there.
"And there are year-specific parts and there are model-specific parts and if you're missing model-specific parts, you're going to have a hard time. There's very little reproduced for these cars. You can't just open the catalogue like you can with a Camaro or a Mustang or something like that and order body panels and trim pieces. You want to look for a complete car and, obviously, depending on which part of the country you're in, the rust is always something that you want to look at."
As mentioned above, rust damage on his car was not major, but the areas likely to suffer are mostly the obvious ones. In addition to the lower fenders and the rocker panels, the quarter panels, floor panels and trunk floor are likely targets and every piece of trim might be hiding something.
They Truly Are Road Masters
Mechanically, Buicks of the period are certainly tough and while Dynaflows might leak, they're generally not delicate. They're big pluses for those who—like Kozol—enjoy driving their cars.
"I still have fun in that car," he said. "I don't know, just driving down the road, I'm thinking 'this is great.' Put the top down, feel the wind in your hair, turn the radio on and listen to some music. I put bias ply tires on it so it's got the feel of an old car."
The combination of its 2.93 rear end ratio and Dynaflow doesn't add up to blistering acceleration off the line, but he confessed that the Buick is capable of triple-digit speeds even if its cornering abilities and those bias ply tires might demand restraint.
"On the straightaways," he said, "you're going to put your foot into it a little bit and you're going to go 50 miles an hour. When it comes to the turns, you're going to have your foot on the brake because the body's going to roll.
"It's got body sway. I kid people that when you go around a corner, you drag the door handles on the ground."
But life is a series of tradeoffs and in this case, that's a good thing.
"You're in a living room," Kozol observed, "rolling down the road."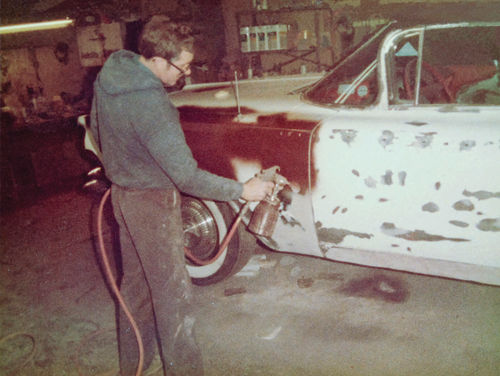 It's not perfect, he said, and it lacks modern conveniences such as cruise control and well-designed seats, so he knows from experience that while an hour or two in the car is a great ride, longer trips such as those he's made to Connecticut and western New York can be tiring. Those trips have proven that 17 miles per gallon is possible, although 13 or 14 is more likely and when he stops for gas, he knows to expect attention.
An Unidentified Attraction
"Everybody'll be looking," he promised. "I think they will (come over). The first thing out of anybody's mouth is 'what is it?' or 'what year?' Those are the two biggest questions that I get regardless of where we are."
Only rarely, he said, will anyone identify it correctly—it lacks the Venti-Ports that casual observers rely on to spot Buicks—and it isn't a car that's widely remembered.
"Not really," Kozol said. "It's not one of those cars that 'yeah, somebody I knew used to have one like that.' It's more 'it's nice' and 'did you get it this way?' 'How much work did you have to do to it?' 'How long have you had it?' Those are the more common questions that I get."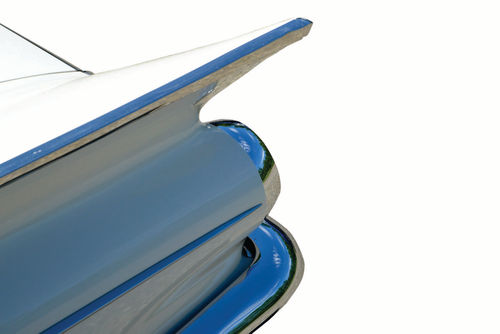 Life's Best At the Top
Typically, collectors and hobbyists who've owned their cars for more than a few years say that knowing what they know now, they'd fire up the time machine so that they could go back and buy the same cars all over again with no second-guessing and no regrets. Kozol feels that way, too, but he goes a long step further than merely buying the feature car again.
"Absolutely," he said. "It's like I said, just the fun of driving it. The appearance, I still like the appearance and the color combination. If you take that same time machine and go back to '59 and let me order a car new, that's pretty much what I would order. White with a red interior, black top, just like that, top of the line."
Since he wasn't in a position to order the feature car in 1959, finding it some 25 years later and being able to buy it then was a happy break. That single sentence explains his feeling on the car today, but only partially.
"That one will definitely be the last one to go because of the amount of fun that I've had in it," Kozol said. "I've had it the longest; it's the one that started me on the hobby. And then the other thing that's in the back of my mind is that if by chance I did get rid of it and I wanted to get another one, they're nearly impossible to find and it would have to be a convertible for me.
"Would I take a LeSabre or an Invicta convertible rather than an Electra? I might be able to live with that, but having the top of the line? It doesn't get any better than that."