The Rise and Fall of AMERICAN MOTORS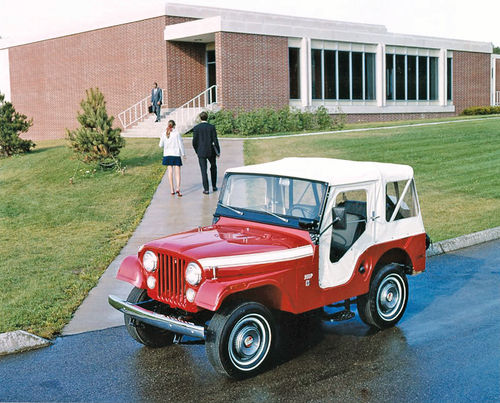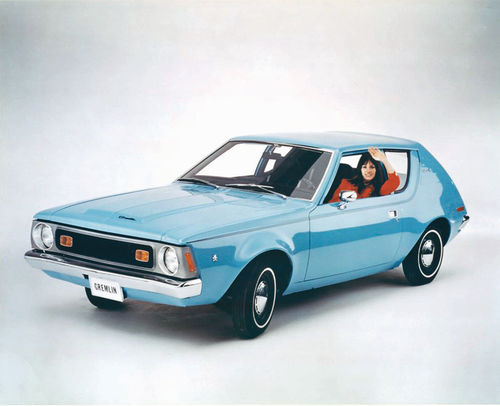 A Recent Book Looks at a Company That Made a Difference for Three Decades. Here's an Excerpt Along With Some Thoughts On the Subject.
WH E T H E R Y O U ' R E A L f a n o f American Motors Corporation products or have never even considered owning one, you have to admit that the "last of America's independent automakers" always helped to keep things interesting in the automotive marketplace.
After all, AMC was in to smaller cars and fuel economy when those aspects of the business were considered to be the property of European automakers. And while some might say that cars such as the American and the Ambassador tended to be a bit on the bland side, well, they were built to be durable, dependable family haulers, and they did their job quite well. Meanwhile, no one could possibly consider vehicles such as the Javelin or the Matador coupe as being anywhere near the "bland" category, and then there were cars such as the Gremlin and especially the Pacer that will certainly stand out in any crowd. Speaking of the Gremlin, get one with a six-cylinder engine and a three-speed and you can experience some spirited fun without having to install a gas pump next to your garage. Furthermore, if you're a fan of serious muscle, AMC came through in that area as well. Consider the Rambler Rebel, the fastest production domestic sedan for 1957. With its smaller body and a 327-cubic-inch V-8 under the hood, some folks contend that it was America's first muscle car, years ahead of the Big 3 ground pounders that came out in the mid-'60s. Then, in the prime of the muscle car era, you could visit your AMC dealer for a Javelin or an AMX and find engines such as the 360 or 390 cid V-8 lurking under the sheet metal. Hurst Performance prepared the SC/Rambler for AMC complete with an AMX V-8 and a four-speed, while the limited-production Rebel Machine had a 390 V-8, four-speed and dual exhaust.
In the following years, AMC was a pioneer in the field of four-wheel-drive automobiles with its AMC Eagle sedans and station wagons and, speaking of four-wheel-drive, the company also had something called a Jeep in its showrooms long before SUVs became an everyday sight in American driveways.
Still, just like the other "small" manufacturers that had dropped out of the race before it, AMC couldn't compete forever against the likes of its much-larger Big 3 rivals. (In fact, jokesters at times would refer to GM, Ford, Chrysler and AMC as "the Big 3½.")
Even a partnership with French automaker Renault in the late 1970s couldn't save American Motors, and in 1987 Chrysler Corp. bought the company, mainly for its Jeep line. With that, AMC ceased to exist.
If this quick look at a company that truly did help to keep things interesting in the automotive market has served to pique your interest, you might want to follow up with a recent book, "American Motors Corporation, The Rise and Fall of America's Last Independent Automaker." It follows the company from its inception via the merger of Hudson and Nash in 1954 through the purchase by Chrysler. It's illustrated with 214 color and 108 black-and-white product photos, including the ones shown on thesepages. The book is available through Motorbooks (motorbooks.com) with an MSRP of $45.
We've included a brief chapter from the book that will give you an overview of the company, and its business and product developments over the years. After that, continue on to page 14 for the story of an Auto Restorer reader who has restored and now drives an uncommon AMC car, a 1964 Rambler Classic 770 Typhoon.
Now, here's that chapter:
1986 — The Crucial Year
It was the fall of 1986, and Roy D. Chapin Jr. was worried. For some days now he had been hearing rumors that American Motors was for sale. As a former CEO and chairman of the board, current board member, and still a leading stockholder, he knew the idea hadn't been discussed by the board of directors. But AMC had a majority owner who could negotiate a sale without consulting the board: French automaker Régie Renault. Chapin decided to talk with the French executives who represented what had become AMC's largest stockholder. His question: Was AMC about to be sold? Despite reassurances from the Renault executives, Chapin walked away still feeling uneasy about the future. But he had Renault's word that no sale was planned, and that would have to do.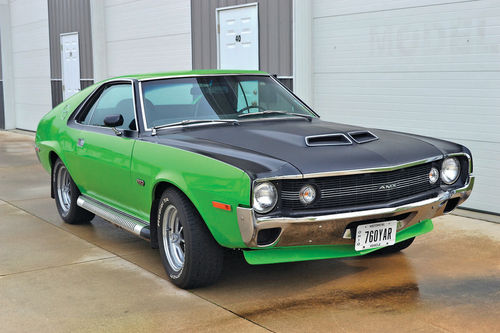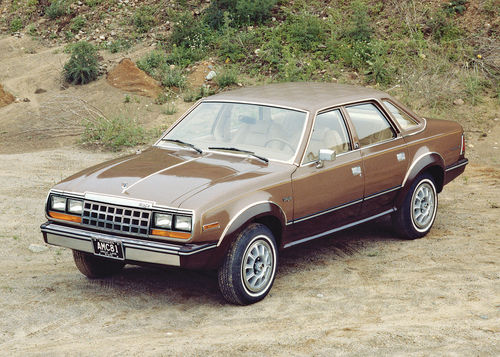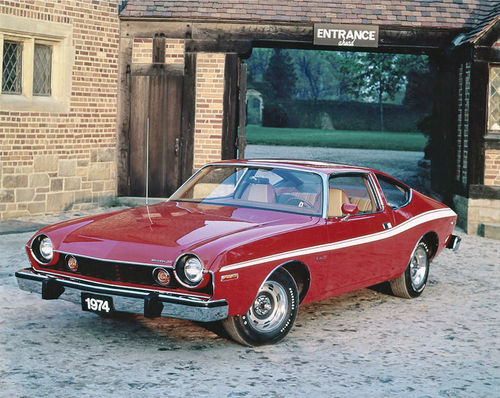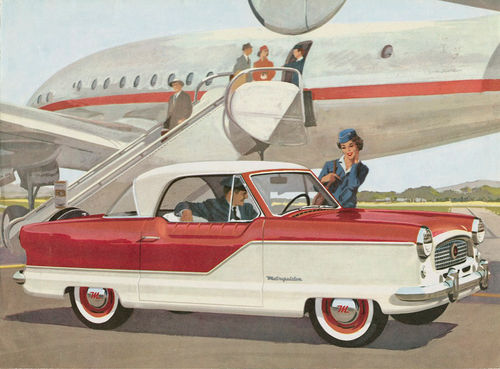 American Motors Corporation was an old company, with roots in the industry that went back even earlier than the date in March 1902 when the original Rambler automobile was introduced by the Thomas B. Jeffery Company to enthusiastic reviews. The early Rambler quickly gained a reputation for quality and reliability, and it ranked up there in sales with the top sellers, at least initially. But Thomas B. Jeffery and his son Charles, owners of the company, never sought the title of world's largest car company. Instead, they preferred to earn their living building smaller quantities of high-class, medium-priced cars they could be proud of. Let the others follow the volume route; they would build at a pace that ensured top quality.
After Tom Jeffery passed away, Charles took over the company. He later decided for the 1914 model year to rename the product the Jeffery, in honor of his late father. Then in 1916 Charles Nash, former president of General Motors, purchased the Jeffery company and renamed the firm. His Nash Motors Company quickly grew into one of the leading independent automakers in the United States. In 1937 Nash merged with Kelvinator to form the Nash-Kelvinator Corporation, and in 1954 that company merged with the legendary Hudson Motorcar Company, founded in 1909, to form American Motors Corporation. Since that time, AMC had experienced good times and bad and had managed to survive in the intensely competitive U.S. automobile market.
In 1978 AMC formed a strategic partnership with French automaker Renault, in which the French company purchased a small percentage of AMC in exchange for cash that it needed to fund product development. The arrangement was never meant to lead to a merger, and it worked well for a short time. But over the ensuing three years, as AMC's fortunes and working capital fell, Renault ended up owning a commanding share of American Motors and began calling the shots regarding products that would be offered. It was not an ideal situation for AMC by any stretch of the imagination, but its directors could at least be proud that they had kept the old company afloat. And the company was still somewhat autonomous from Renault. It was still, the directors believed, an independent auto company. It was America's last independent.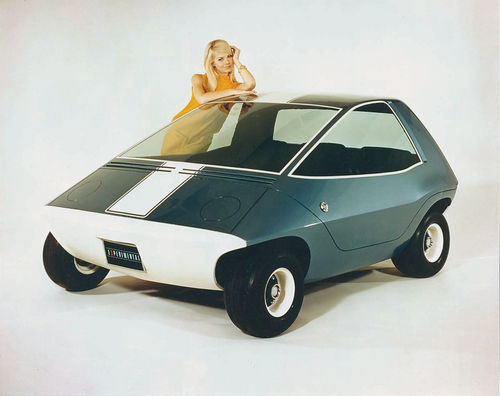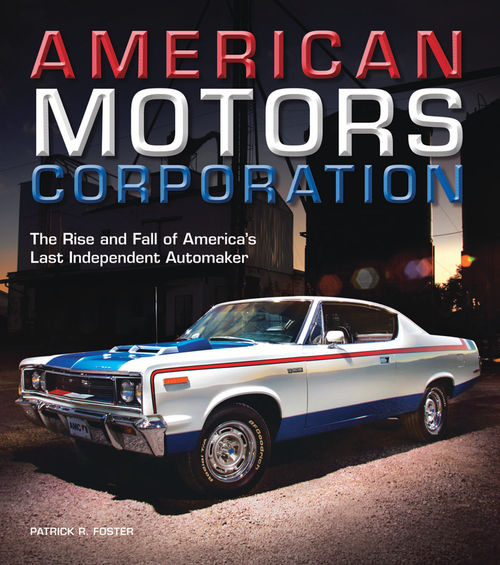 Roy D. Chapin Jr. knew all of this, and he also knew the French executives who were reassuring him that no sale of AMC was in the works. Chapin fervently hoped that was true, for this was a company worth saving as an independent. It had seen ups and downs before, and it had survived. This was a company with a proud history.