Be a "Secret Agent" on a Budget
You May Never Take Part in Daring Foreign Adventures… But You Can Daydream While Driving a "James Bond" Car.
WE'RE NO DOUBT all familiar with James Bond, the suave fictional British secret agent, and more than likely each of us has seen at least one of the movies featuring the "Bond" of the moment. (The last time the Auto Restorer editor saw one of those films, Roger Moore had taken over the 007 duties so you know that's been awhile.) But whatever the story line and whoever may have been playing the role of "Bond, James Bond," you automatically knew the character would be handsome, well-mannered and well-dressed, always surrounded by extremely attractive women, instantly knowing which fine wine goes with everything from seafood to Jell-O…and, of course, he always had a fast exciting car waiting nearby for the exact moment when he needed it. Quite possibly those are all characteristics you share with the famous 007, correct? Except, maybe, for that part about a super exotic car awaiting your next caper. Because, quite possibly, the pockets in Mr. Bond's pants are much deeper than ours.
But not to worry. If an Aston Martin DB5 doesn't exactly fit your budget, and you just happen to be searching for a special project car for the upcoming summer season, the folks at Hagerty, the classic car insurance agency, have compiled a list of cars that will help you to release your inner Bond, without being ambushed by a hefty price tag.
"James Bond was my hero growing up," said McKeel Hagerty, CEO of Hagerty. "All I wanted was to drive cool cars and save the world. Somehow the two went together for me—even if it was only in movies.
"But since we all can't be secret agents, here are some alternatives—'Bond' cars that provide a lot of fun but without the six-figure cost or having to risk your life in a tank of sharks."
With that in mind, here's Hagerty's list of some attainable vehicles from the James Bond franchise. Vehicle values are from the Hagerty Price Guide (where available), and are based on cars in #3 condition. ("Good" would be a one-word description for these cars that run and drive well and would not exhibit any visual flaws to the casual passerby.)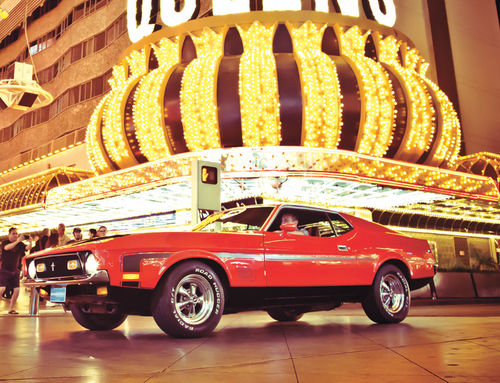 The Bond Cars
1971 Ford Mustang Mach 1—"Diamonds are Forever" ($26,000): The '71-73 Mustang was arguably the most controversial of the first-generation Mustangs. Still great looking, it's quite a bit larger than its predecessors, just as Sean Connery was in 1971's "Diamonds Are Forever." You could argue that both Connery and the Mustang had put on a bit of a middle-age midsection
1961 Sunbeam Alpine Series II—"Dr. No" ($18,100): The Sunbeam Alpine was said to be the only sports car available to the producers of "Dr. No" when they were shooting in Jamaica. A little softer and more luxurious than a Triumph or an MG of the day, the Alpine was stylish and well built.
1974 AMC Hornet—"The Man with the Golden Gun" ($1900): AMC stepped up in a big way with some very prominent product placement in "The Man with the Golden Gun." In a famous scene, Bond commandeers a new Hornet from an AMC showroom in Bangkok, Thailand, leading to a chase sequence where he leaps the car over a river from one section of a broken bridge to another; something like Evel Knievel would do with a motorcycle.
As an interesting aside, in Thailand vehicles are right-hand-drive and travel on the left side of the road as in England and Australia. Yet the AMC cars in the chase, Bond's red Hornet X, a gold Matador coupe and several Matador sedan police cars, all 1974 models, are left hand-drive cars. Furthermore, while Bond "borrowed" the Hornet from a Bangkok AMC dealership, none existed outside the US. The AMC vehicles sold outside the US were shipped disassembled to various companies that reassembled them, and in a right-hand drive nation they would have had to modify the cars to right-hand drive in order to sell them. However, the product placement in the film obviously was meant to attract American filmgoers to their local AMC dealership (which was nowhere near Bangkok), so the factual errors were overlooked by the auto company and the filmmakers.
If you are considering a Hornet for your project car, keep in mind that not many AMCs of the era survived, and not because they were used to leap over rivers. As it turned out, Chrysler disposed of large numbers of spare parts after buying AMC. 1981 Alfa Romeo GTV6—"Octopussy" ($7300): Alfa Romeos are great driver's cars, and stunt driver Remy Julienne put the then-new six-cylinder GT to good use in a chase scene after Bond swiped the car and headed off the detonation of a nuclear bomb. A GTV6 is among the greatest collector car bargains available now. Think of it as "a starter Ferrari" for less than 10 grand.
1977 Lotus Esprit S1—"The Spy Who Loved Me" ($11,800): With the exception of the famous Aston Martin DB5, the white Lotus Esprit is probably the sexiest and most recognized Bond car. In the movies, the Lotus was capable of transforming into a submarine and offing the villain's helicopter henchwoman with missiles shot from the trunk. In real life, a bad Esprit is capable of doing villainous things to your bank account. So pay up for a good one. They're surprisingly reasonable.
1996 BMW Z3—"GoldenEye" ($5400): The little Z3 roadster was BMW's entry into the convertible sports car world. They did it with a bang from a marketing standpoint that included this piece of product placement in Pierce Brosnan's debut as 007. Sales of the Z3 spiked, and even today, Z3s in the James Bond colors of blue and tan bring a bit more on the used-car market.
1997 BMW 750 iL—"Tomorrow Never Dies" ($4750): BMW owned all product placements in the Bond franchise during the early Brosnan era (it's strange to see a British spy driving a German car, but then money talks). The Seven Series was, and is, the ultimate BMW executive sedan. Though you may not be able to find a remote-controlled version like Bond's, they still are strong buys.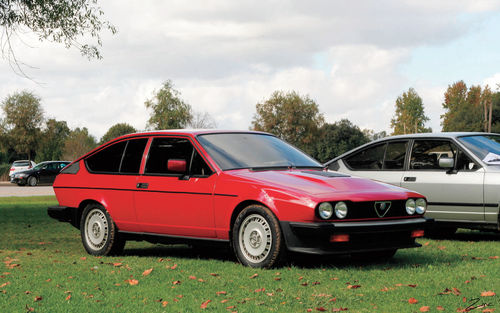 1969 Mercury Cougar XR7—"On Her Majesty's Secret Service" ($23,500): The red Cougar (which appeared to be a 428 Cobra Jet XR7) wasn't actually driven by Bond but by his future wife, the exciting but unstable Tracy Di Vincenza, played by Diana Rigg (also known as Mrs. Emma Peel from "The Avengers" TV series). Even though Bond didn't actually drive it, the car garnered the most screen time of any car in the movie (far more than Bond's Aston Martin DBS), and Tracy drove it with the skill and verve of Bond himself.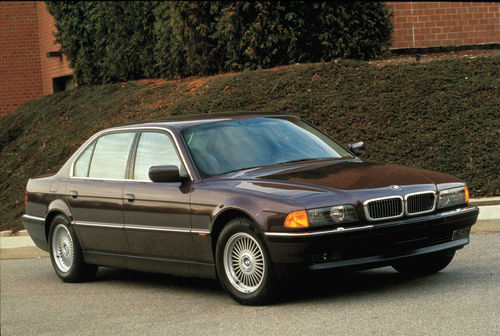 1980 Lotus Esprit Turbo—"For Your Eyes Only" ($14,750): Bond, Lotus and Lotus' customers all thought that the basic Esprit was in need of more power, and that's precisely what the Esprit got in the form of a turbocharger. It catapulted the car from a junior supercar to a real heavyweight capable of taking on the best from Italy without resorting to eight or 12 cylinders. Bond's car was fitted with a rather extreme anti-theft/anti-tamper device—the car exploded when the villain's henchman tried to break in. (Don't try this at home.)
And now, about the folks who supplied this list. Hagerty offers insurance for classic cars, motorcycles, tractors, automotive tools, spare parts, and even "automobilia" (any historic or collectible item linked with motor vehicles).
Hagerty also offers overseas shipping/touring insurance coverage, commercial coverage and club liability coverage. For more, visit hagerty.com.