A Family of VINTAGE VEHICLES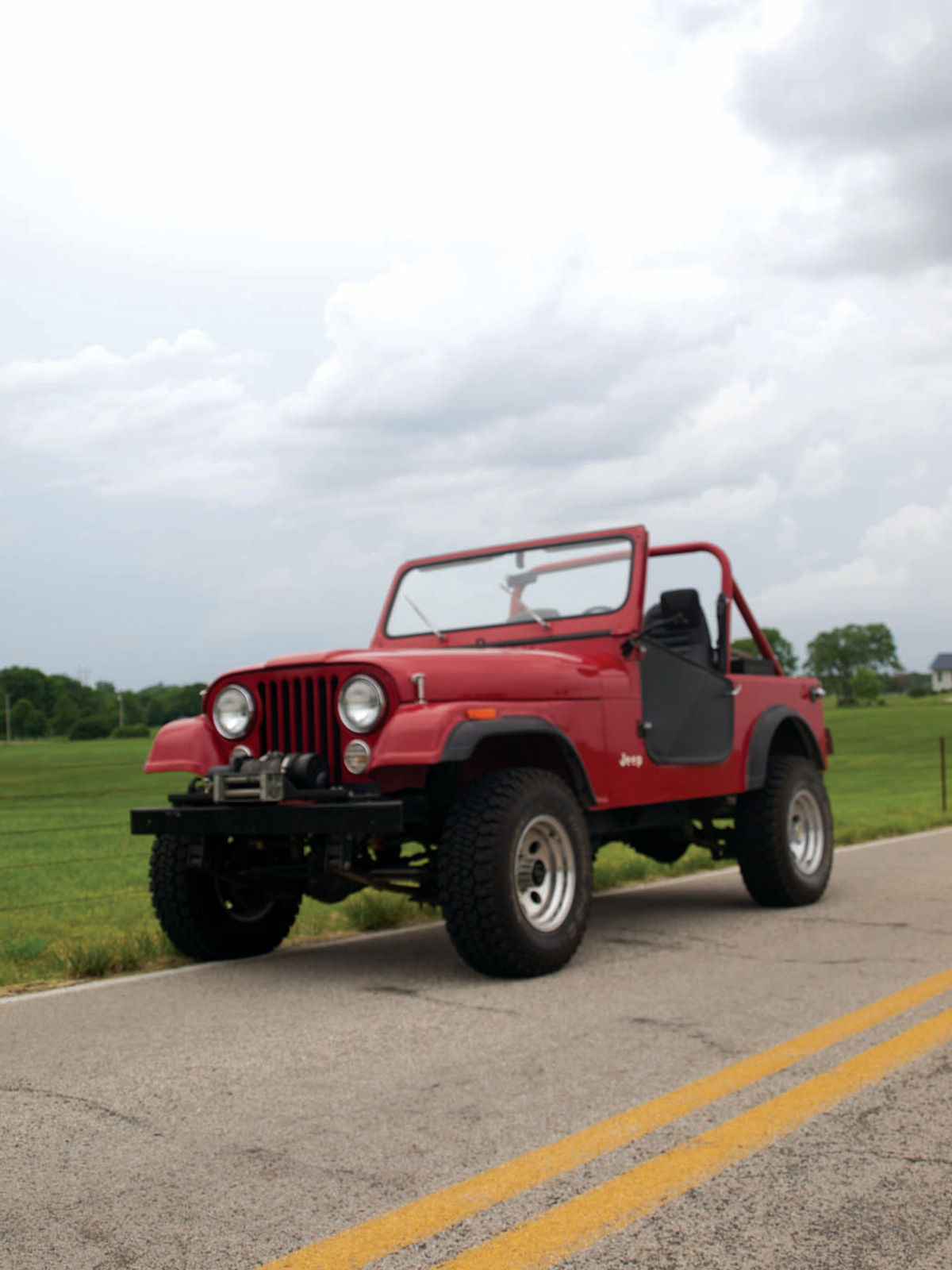 Auto Restorer's Art Director Tells Us About a Jeep and a Diesel Mercedes That Have Been a Part of Her Family for Decades.
I grew up in a family who loves our cars, drives them forever and always takes immaculate care of them. We have had many adventures with our vehicles and made many memories but the two cars that have the most sentimental value are my dad's CJ7 Jeep and my granddad's 240D Mercedes, both of which have been kept in perfect condition throughout the years. I wanted to delve deeper into the history of these two special cars, find out more about them and what makes them the family treasures that they are.
Dad's CJ7 Jeep
Some of my favorite childhood memories revolve around my dad's (Bill Sipple) bright red 1984 CJ7 Jeep. I remember walking out of kindergarten and seeing my dad pulling up in the Jeep to pick me up. At the time we lived in Bakersfield, California, where it was always hot, so my dad had taken the top and the doors off of the Jeep. Since I was so little, he had to lift me up into the Jeep and away we went back home. As I stared down at the ground whizzing past me and watched the kindergarten disappear behind us, I thought of how cool we must look riding along in the Jeep. Most everyone else was getting picked up in minivans or sedans.
When we lived in California, the desert was always one of my family's favorite places to explore with the Jeep. I can remember sitting in the back of the Jeep while we bounced along the salt flats and the jagged mountains that make up Death Valley asking my parents questions about the moonlike terrain.
I knew my dad had purchased the CJ before my parents were even married and I was curious as to the history and off-road stories behind it, why he chose that specific model and what my dad had added onto the CJ to make it the best off-road worthy vehicle I've certainly ever seen. Here's my dad, Bill on the ins and outs of the CJ: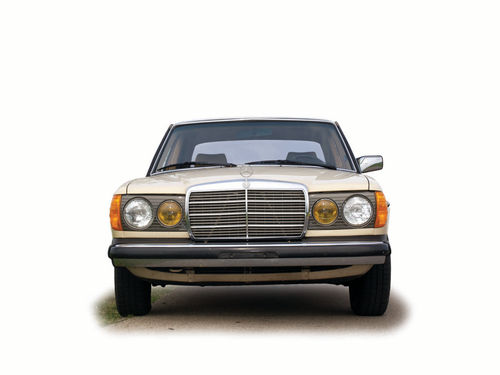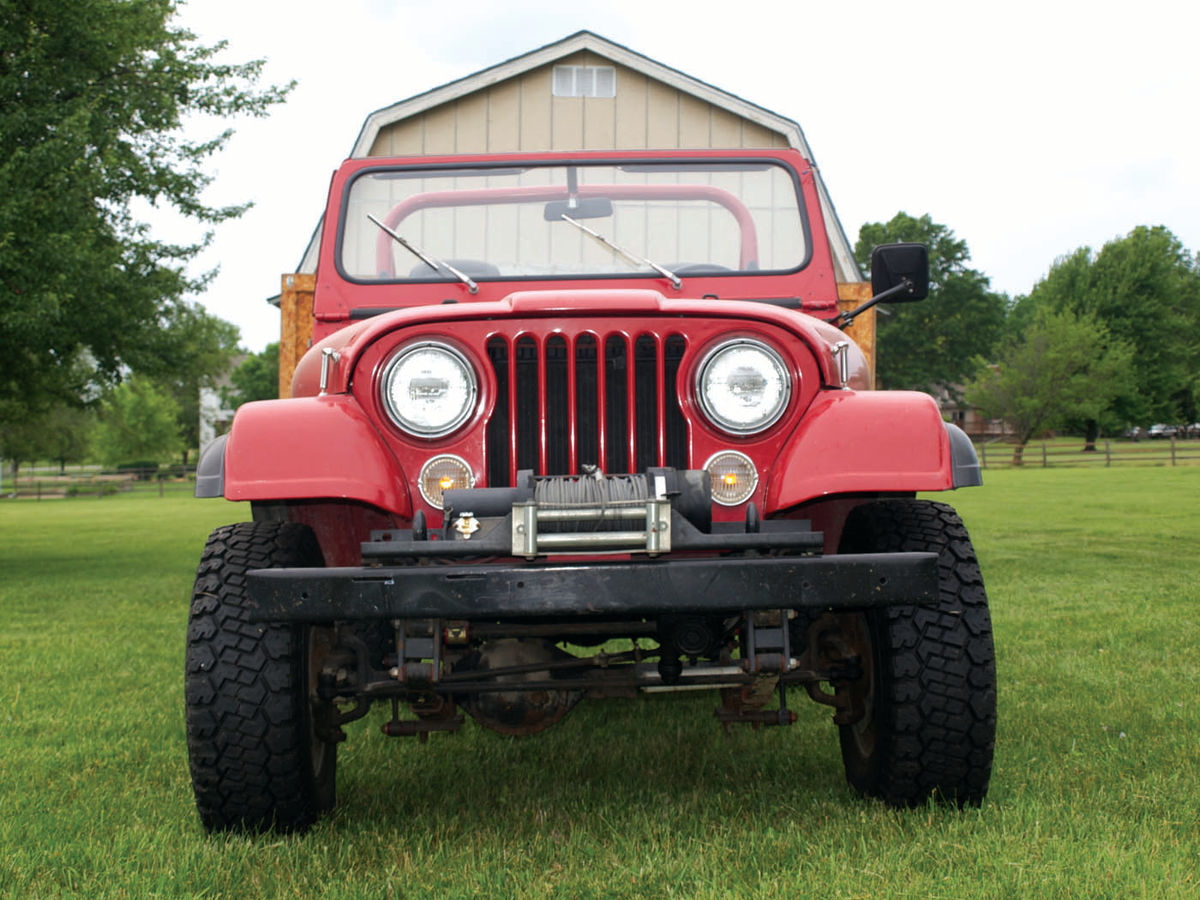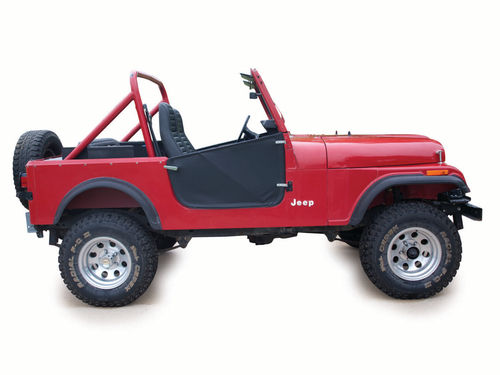 "I had a 1973 Fiat 128 which I used to explore the SoCal desert for many years. It sounds like an unlikely candidate, but it had front-wheel drive, was lightweight, had all the weight over the front wheels (even the spare tire was up front), and had a clear undercarriage with nothing hanging down. I could go places unimaginable to ordinary cars. But it had a problem: it was a unit-body. One day while rock crawling north of Death Valley, I stopped and noticed the driver's door was jammed shut. And the front passenger door was loose! I had tweaked the unibody. When I got back to level ground it re-aligned itself back into shape. But I knew my Fiat off-road days were numbered. So that's why I bought a CJ7.
"It was 1983 and I still had my Fiat but the 1984 CJ7s were out. So I went down to Brian Chuchua Jeep in Placentia, California. I deliberately got there as they were closing so I wouldn't be hassled by a salesman. I walked the lot until I found the most basic, cheapest Jeep. It had the relatively new-design AMC 150 cu. in. 4-cylinder, a 4-speed manual, lowback front seats, no top and no rear seat. The only options on it were the California-required catalytic converter, California-required pulse air injection and heavy-duty cooling with which Chuchua equipped all Jeeps on the lot.
"So I was surprised when Brian Chuchua himself came out of the office. Long story short, I bought it with upgraded front seats, a rear seat and a soft top and doors. I also got the 4:10 ratio axles. After a couple years two friends got CJ7s as well. One bought a used 1981 with the 151 4-cylinder; the other got his 1986 with the 258 6-cylinder. Both of these Jeeps ran hot when pushed. Mine never did, showing the wisdom of the heavy-duty cooling.
"The Jeep proved its worth all over California's deserts, including many multi-day treks off road up dry riverbeds and over sand dunes.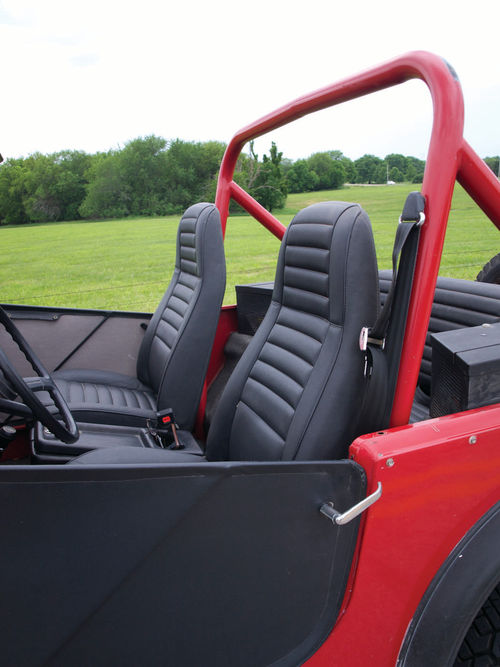 I used topo maps for guidance. There were few guidebooks available at the time, other than a couple old books for rock collectors. I quickly realized the need for larger tires. There were really few choices back then, but there was the famous Armstrong Norseman in 31 x 10.50 R15. I bought four of them. Then I added a Detroit Locker in the rear axle. Next came a Ramsey 6000-pound winch in front. Since the CJ weighs about 2600 pounds soaking wet I figured this was all the winch I would need. Currently I run Dick Cepek Fun Country II tires on Mickey Thompson Classic II wheels. Ironically, the Dick Cepek tire tread is similar to the old Norsemans I used to have. I find it to be the best overall tire for rock crawling in dry deserts with sandy patches.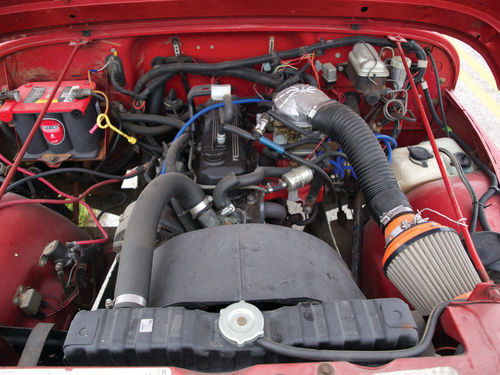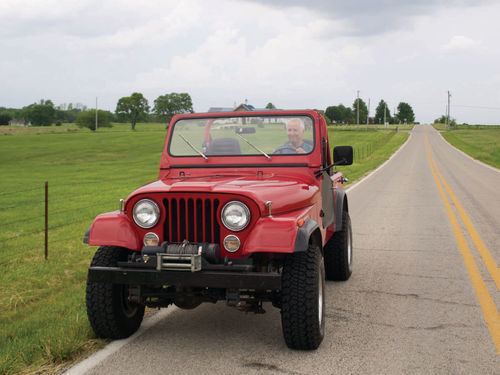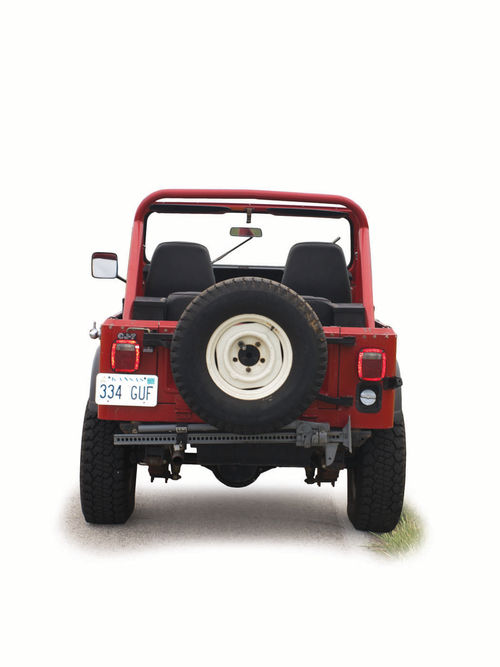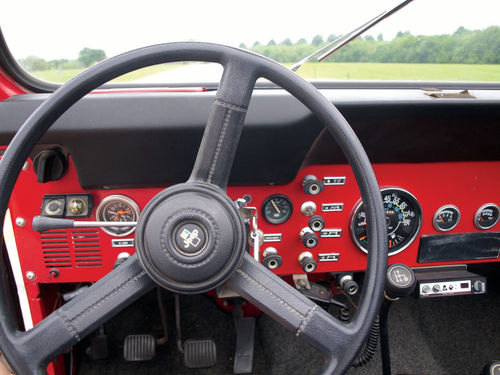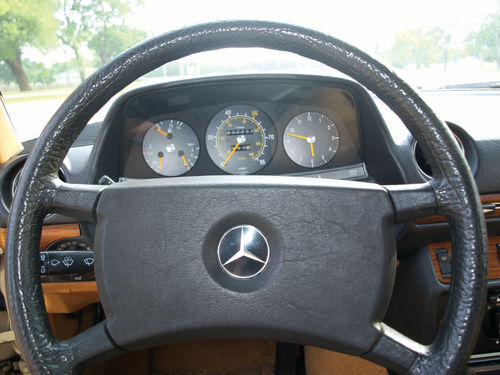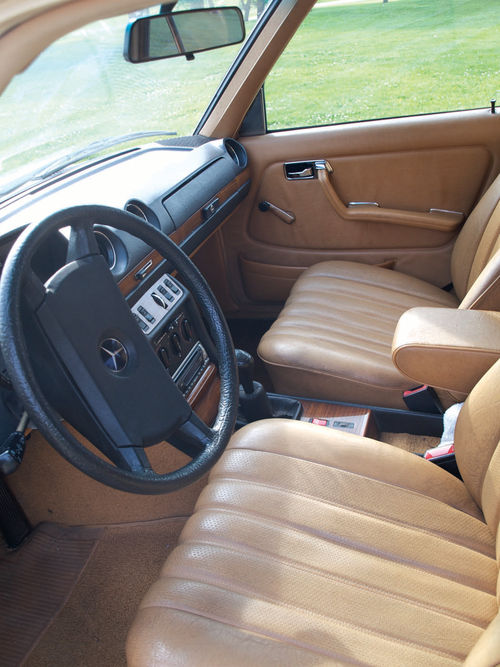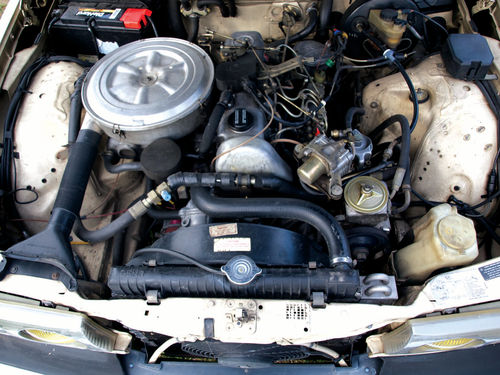 "I have been stuck numerous times in the desert. The worst case is when you're stuck in deep sand. I have sand anchor wedges which you pound into the sand with a sledge hammer and use as winch anchors. But the skimpy stock scissor jack that comes with the Jeep is useless, so I bought a Hi-Lift Jack and bolted it on the rear. This Jeep has never let me down or left me stranded. But I've come close. One time I was descending the Lippincott Lead Mine road out of Death Valley. This road is infamous. It is rough rock and most of the way there is a sheer drop off one side. It is "one lane" at best. Low range on the transfer case and high clearance are mandatory. And so when a sharp rock blade sliced the sidewall of my Armstrong Norseman tire, I knew I was in trouble. Somehow I was able to jack up the Jeep, leaning precipitously off one side, and get the spare tire on it. Of course the fact that there is virtually no traffic on this road certainly helps! I always carry an air compressor and full tire patch kit.
"Because I lived in California then and kept mostly to the desert, all these years later there is virtually no rust. The paint is original. I have discovered that the urethane paint they used back then is far tougher than the clear-coated paints of today. The chassis is not bent or rusted. The engine is mostly stock, although I have upgraded the old Carter 1-barrel to a Weber 2-barrel carburetor, and Clifford headers. I cut out the two pulse air injectors when they failed.
"The AMC 150 engine is bulletproof. This all began with the 1950s Hudson 199 cu. in. straight 6. This six-cylinder gradually evolved into the 232 cu. in., then 258 cubic inches. In 1980 AMC was looking for a 4-cylinder engine option for higher mileage. But they didn't have an offering, so they purchased the "Iron Duke" 151 cu. in. engine from Pontiac. Meanwhile, AMC lopped off two cylinders from the 258 cu. in. 6-cylinder, made a few slight changes and came up with the 150. The first application of this engine was the brand-new 1983 Jeep Cherokee. The next year it ended up in the CJ7. Although about the same size, the AMC 4-cylinder produced quite a bit more power than the Pontiac (105 vs. 86 hp), but still is anemic by today's standards. But it has five main bearings and will last forever if looked after. My version doesn't even leak out of the rear main seal! I have the original clutch too. The Dana 300 transfer case has also been bomb proof.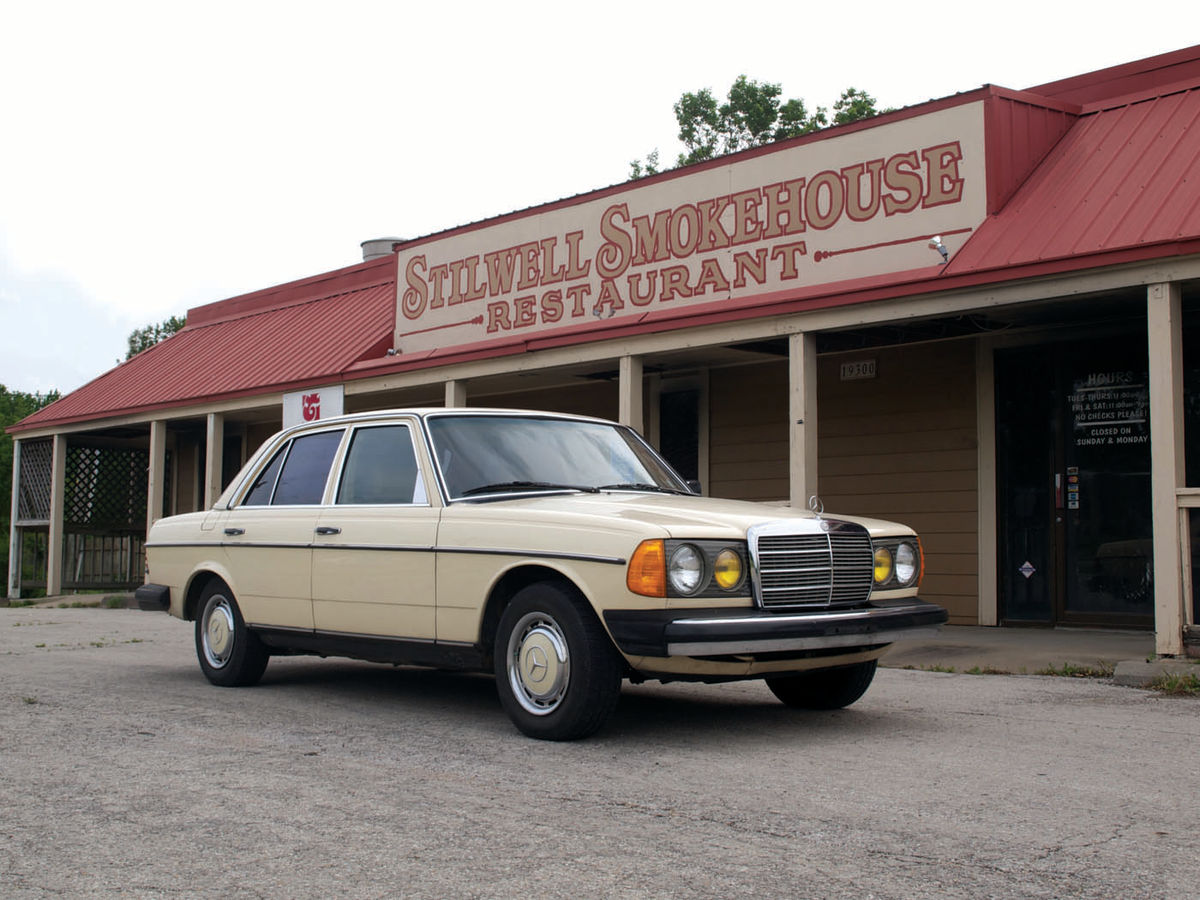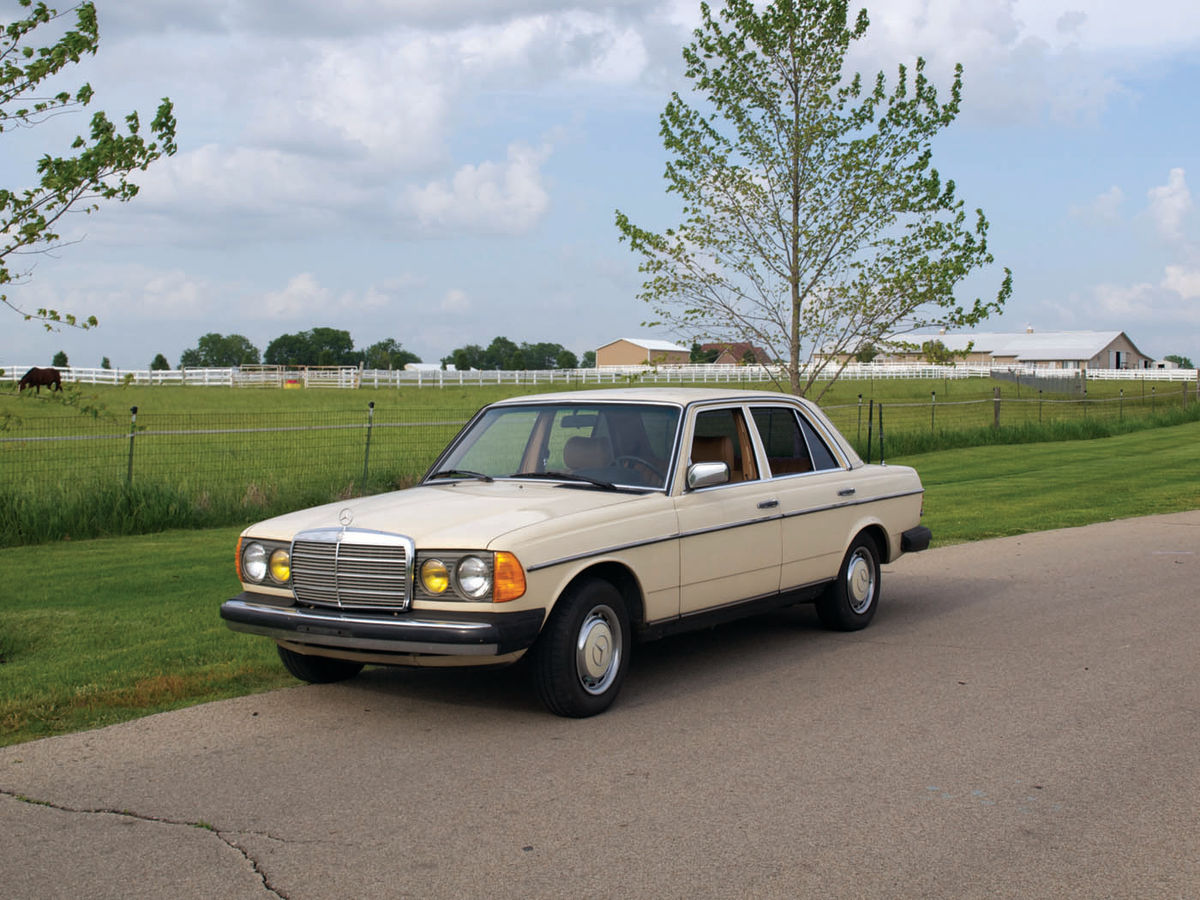 "Part of the reason for the longevity of the driveline is no doubt the small engine and less power-stress on other components. A common point of failure on these Jeeps is the weak two-part rear axle shaft. But mine has been fine, and no jumping of the Jeep means the axle housings don't leak either. This Jeep is a rock crawler, not a mud bogger or pre-racer. It does have a 3-inch lift and heavy duty shackles.
"So here we are in 2017 and it works fine as intended. I live in Kansas now and so when it came time to remove the pulse air injection system there were no worries from State inspection. Catalytic converters have improved dramatically since the early '80s anyway and this air system is no longer necessary. Another interesting "fact" from this particular Jeep is that it is one of the very first vehicles in the world to have an engine monitoring system that is accessible remotely. We now call this "OBD2". Before this, there was "OBD(1)" in California mostly, and before that there was the 1984 California Jeep CJ7. The year and model was chosen as a test bed for this type of system. My CJ has a socket in the engine bay which is totally obsolete now but readable with instruments of the day.
"The Jeep is kept garaged and clean when not exploring. No salt allowed! I don't know how much longer it will go like this. I have yet to see another CJ7 in this area that isn't fiberglass clad. But I intend to keep it this way and use it for the next 30 years."
Granddad's Diesel Mercedes
Our family love for our vehicles started with my granddad, Bert Sipple, and his love for his 1982 Mercedes 240D, which my dad inherited when my granddad passed away. I always knew my granddad loved his Mercedes and I can remember riding around in it with him when I was younger, asking how the windows rolled down since I was unfamiliar with the crank windows. I can recall struggling with the crank and my granddad laughing and recounting this tale to other family members and friends.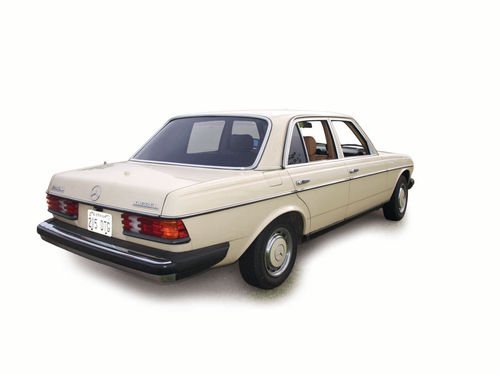 One thing I didn't realize was that this was the second Mercedes for granddad. The first one was a 1968 220D. It had an automatic transmission. Granddad bought the 1982 new in early 1983 with a manual transmission because the auto in the 1968 was just too slow. I'll refer to my dad, Bill, again here for information on the specifications of granddad's Mercedes and any work that was done on it:
"Mercedes put 17 coats of paint on cars back then. The paint is still original and perfect. So are the chrome and the leather seats. Even the dashboard is not cracked; after decades in SoCal sun. There is no rust anywhere. The engine does not burn oil, even after 230,000 miles.
"Shell Rotella T 15W-40 oil has been used exclusively since its first oil change. Dad originally bought diesels because of pending gas shortages. He always thought diesel would be readily available when gasoline was subject to gas lines at the stations. But for a long while the California Air Resources Board (CARB) made owning/buying a diesel somewhat difficult, so that didn't work out as planned!
"The only other maintenance I've had to do is re-build the hydraulic clutch system. The new slave cylinder came from Germany. Otherwise it is totally reliable. It is driven weekly to keep all systems lubed and working. I expect it to last indefinitely!"
Keeping It In the Family
The fact that my dad and granddad kept their cars in such great shape throughout the years and both cars are still driven regularly is very inspiring to me. Whenever we take one of the two cars out for a drive, we always have people smile and wave when they see either the bright red CJ with its happy round headlights or the sleek, elegant Mercedes drive past them. It's a family tradition of keeping, maintaining and enjoying our vintage vehicles that I intend to continue.
Mercedes Spec Sheet
• Manual 4-speed
• Crank windows but power sunroof
• Vacuum actuated power door locks
• AC, converted by dad from R12 to R134 refrigerant
• Cruise control
• Dual cabin climate control
• The engine produces 62 hp and 166 lb.-ft of torque and goes 75 mph on the freeway without trouble.