Feature Restoration 1986 Chevrolet CUCV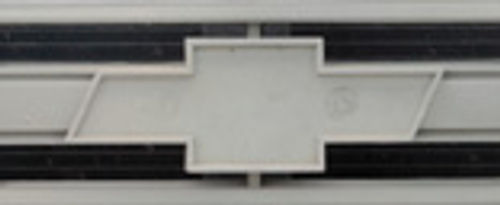 A Military Truck That Stayed Pretty True to Its Civilian Roots. So, It's Easier to Restore Than Some Service Vehicles.
HISTORY REALLY DOES repeat itself now and then, as in the case of the Chevrolet CUCV M1008A1. "The truck is what they call a Commercial Utility Cargo Vehicle,"explained FrankMooreofIniskilla,Ontario. "It was an adaptation for the military in both Canada and the United States to build a pretty much readily available truck, not too expensive, to replace the older (vehicles) that they had at the time."
Moore's 1986 Chevy CUCV M 1008 A 1 pickup is an excellent example of military thinking that was unusual, but definitely not unprecedented.
Civilian Vehicles Have Long Been Drafted Into Military Service
Conventional civilian vehicles with varying amounts of military modifications certainly are nothing new for use in the armed forces, as they have been around roughly as long as production motor vehicles themselves.
Dodge is among the best-known manufacturers to have supplied the military at an early date thanks to the U.S. Army's use of Dodge passenger cars during the pursuit of Pancho Villa into Mexico in 1916. The timing was important for Dodge as World War I was underway and several thousand Dodge ambulances served the American forces when they entered that conflict.
Furthermore, Dodge wasn't alone in such sales. Ford sold Model Ts as ambulances and in other configurations to the military while Mack contributed its AC models. Those early sales and others like them were for vehicles based on civilian models and were distinct from those designed to military specifications,such as the Jeffery Quad and the Liberty, the latter being a standardized design produced by more than a dozen firms during World War I.
That double approach set the pattern for decades of vehicle purchases by the military; in addition to the purpose-built models, a range of manufacturers delivered civilian passenger cars and light-duty trucks with the necessary conversion work sometimes amounting to little more than a coat of olive drab or gray paint and the elimination of brightwork.
It was a system that more or less worked, as the military needed both the extremely durable and versatile vehicles such as the jeep, the halftrack, the Dodge four- and six-wheel-drives, etc.—but there was no gain in its going through the trouble and expense of design for a truck or car that was to be used in roles where existing civilian products would suffice.
A Market Gap for the M1008
Even those lines sometimes blurred, naturally, and by the 1960s, the conventional Jeep Gladiator pickup found itself heavily beefed up and converted into the one-and-one-quarter-ton Kaiser M715. The open cab, cut-out wheel wells and other modifications ensured that it couldn't possibly be mistaken for its civilian relatives and more than 30,000 examples were built between 1966 and 1969, thus supporting the idea that it was possible to hold the line on expenses by starting with a production civilian vehicle and making the necessary modifications. Afterward, the military explored the concept further with the Dodge M880 series. Unlike the Kaiser, the one-ton Dodge was intended to serve well away from combat and as such, its modifications were less extensive. Built in 1976 and 1977, it looked almost exactly like the three-quarter-ton pickup on which it was based and used a proven Dodge drivetrain, the 318 V-8 and an automatic. Camouflage paint was its most distinctive visual feature.
But while the Kaiser and the Dodge both had civilian backgrounds, they were near the opposite ends of the modified-commercial approach.In fact, they were sufficiently far enough apart that something could fit in the space between them…and that was the slot for the M1008 series.
Just About "Off-the-Shelf"
"They were trying to get rid of (several earlier vehicles) because of the support they required," Moore explained, "and a distinct military-design vehicle like the Dodge M37 is very expensive and, of course, it was from the 1950s. So they wanted to get something just about off-the-shelf and they converted these K35one-and-a-quarter-ton GM pickups. That's what they started as."
(The three-quarter-ton M37 was an evolutionary step from World War II Dodges and the earliest examples appeared in 1950. After its initial production run wound down in 1955, it returned in slightly updated form in 1958 with production finally ending in 1968. It was unlike any civilian Dodge other than the low-volume Power Wagon series and it could hardly have been called an off-the-shelf truck. So, changing and strengthening an existing truck like the Chevy seemed to be a perfect solution for the times.)
"They put bigger frames in them, heavier springs and the axles are quite big," Moore said.
"It's got that 6.2-liter diesel in it and the three-speed automatic transmission."
A Rolling Communications Center
The feature truck is an M1008A1, which means that it's equipped with radio racks, antenna mounts and the necessary electrical system to handle radio components, so it apparently served that role originally.
"I know it had four radios in it," Moore explained, "because it had four aerial mounts on it and it has the big 100-amp cable that goes from the box to the batteries up front.
"Of course, all the radio stuff's 24-volt. I went through magazines and on the Internet and I looked at the various kits that were available for them. I thought 'this stuff, I've got partofit already,so I'm going to go with this particular setup.' I don't know that this particular setup has a specific name, but it has the two receivers FM, two transceivers FM, and then one receiver AM. I'm still missing that air-to-ground transceiver.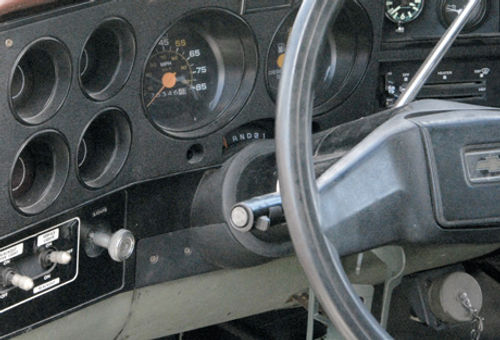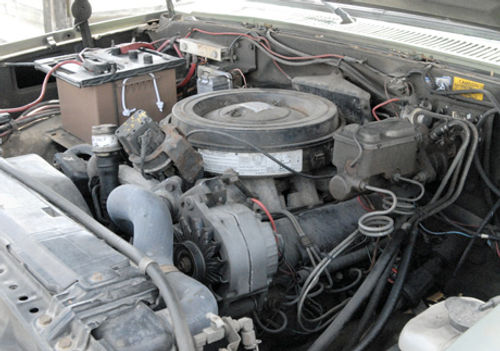 "This one is configured as a communications or wireless vehicle and it can be set up as a command post. The radio kit that's in there now is what they call the VRC 12 series radio, which they use in the tanks, the (armored personnel carriers) and so on.It's compatible,it's allFM. I could put a message center clock in there and make a message center out of it. It has the rebroadcast feature so you can receive on one channel and rebroadcast on another to get more distance. I found all the bits and pieces for it. It had all been stripped out, of course. The rack that's in there right now I found just last year. The rack that I originally had in it is for a different vehicle, but it worked. And it looked OK, but it wasn't correct. I found the proper one actually not that far from my home and I got the thing for next to nothing because the guy got one of these trucks, tore the rack out of it and threw it in a field.
"There are five radios in there. There's the 524 set, which is standard FM military radio, has a speaker in it. Then there's the 246 set, which is the same thing except that there's no speaker and it's got 10 pushbuttons and you can preset each one, and with that radio there's cabling that goes up into the cab. You can sit there with a small remote control box, turn that radio on and select the channel that you want and then you can be on the coms while you're driving."
1986 Chevrolet CUCV
GENERAL
Front-engine, four-wheel-drive pickup
ENGINE
Type Overhead-valve V-8 diesel
Displacement 380 cu. in.
Bore x stroke 3.98in.x3.82in.
Compression ratio (:1) 21.5
Power 150 hp
Torque 260 lb.-ft.@2000rpm
DRIVETRAIN
Transmission Three-speed automatic
SUSPENSION & BRAKES
Front Leaf springs/solid axle
Rear Leaf springs/solid axle
Brakes (f/r) Disc/drum,power-assisted
STEERING
Recirculating ball, power-assisted
MEASUREMENTS
Wheelbase 131.5 in.
Length 220.7 in.
Width 81.2. in.
Height 75.9 in.
Track (f/r) 58.6/56.6 in.
Weight 5900 lb.
Tire Size LT235/86Rx16E
Even So, It's Still a Chevy…
Regardless of configuration, the M1008 proved to be less than the ideal answer in the true brute-strength area necessary for a vehicle to be used successfully in combat. But regardless of whether the concept met its goal in the military sense, the M1008 really did turn out as planned. It's very much a Chevy pickup with some modifications aimed at adding to its strength and capacity plus a few changes roughly comparable to those that any fleet-buyer might order to handle specific needs. The best evidence of the limited extent of the military mods is the truck's appearance.
"As far as the cab and the box are concerned,"Moore said, "yes,they're exactly the same. The only difference inside the cab is that on the dash, behind the dashpad, right in the center above where the ashtray is, there is a bracket spot welded to the dash. That's the one that you have for your adapter for your radio. That's the only thing that I've been able to find that is not the same in the civilian cab. So you could buy the civilian cab. If you don't want the radio kit up there, so what? Put the dashpad on. If you want the radio kit, you'll have to get this bracket out of the old cab and weld it in.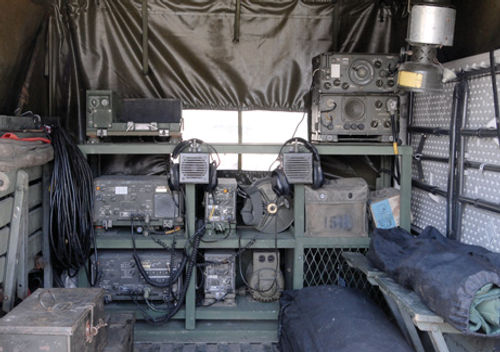 "But it's all standard stuff. The door panels are kind of a unique reddish color. The dashpad, you can get the new dashpads now, but they're all gray and you have to paint them."
The glass, not surprisingly, is also standard civilian-truck issue. Moore knows that since his M1008 had acquired a sliding rear cab window.
"I found it was so noisy while driving," he said, "that I changed it. I pulled the back window out of a '79 truck and put it in there by myself, no problem at all.
"So the cabs are the same. Actually, from '79 up, the only difference is in the front fenders."
The box uses troop seats that drop into place,so that's not altered from the civilian setup, and the aerial mounts simply bolt into drilled holes.
Trim is at the lowest level possible and even the door handles are painted rather than plated, which translates to a less expensive restoration project.
That's not to say there are no significant differences under the skin.
The 24-volt electrical system might give a restorer reason to think twice, but even that's not as potentially nasty as it might seem at first. The truck starts on 24 volts and runs on 12, but requires the 24- volt system with its dual batteries and alternators for compatibility with other military vehicles.
"Everything in the military has to be able to plug into each other," Moore explained. "You can use that to start a tank or you can use a tank to start that."
Another difference is the bigger, heavier truck frame and Moore knows about that, too.
"(Some) claim that all they did was give it a one-and-a-quarter-ton rating, but in fact the frame is different," he said. "I've got the one-ton with that diesel in it and I was working on this one and I needed a part off of the other one. I could reach the bolts on the part on the other truck, but on this one the bolts are down behind the frame. The frame is about an inch-and-a-half higher. It's a big frame."
Axles, too, are heavier, with a Dana 60 and locking hubs at the front and a Detroit Locker-equipped GM full-floating design at rear. A conventional New Process 208 transfer case directs the power and is selectable, so combined with the locking hubs, it offers better fuel economy and less wear to the drivetrain and tires.
The engine is less dramatic although the 6.2-liter diesel is sometimes confused with GM's 350-cubic-inch version. When that happens, those who remember the 350 understandably worry.
"It didn't work,"Moore said, "and there were some assembly problems with them and there were a lot of failures. But this engine was built as a diesel from the ground up and it's a good-working engine, very reliable."
The 6.2 is rated at about 150 hp and 260 lb.-ft. of torque and is a good match for an M1008 in the civilian world.
"On a tank of fuel,"Moore said, "it'll go for about four hours."
A Common First Truck for Military Vehicle Enthusiasts
Looking at the truck might make four hours behind the wheel seem like a very long time, but Moore said that's not the case as it feels much like what it is, a four-wheel-drive Chevrolet Pickup with a heavy-duty suspension.
"Actually,"he explained, "because of the amount of weight that'sin it, it rides quite smoothly. I've got a full-size '98 Chevy pickup at home that rides firmer than this. It's a four-wheel-drive, but it's firmer than this truck. You've got the mass of that engine up front compared with the springs that they put in them, which are kind of light, really, as far as I'm concerned."
Much of this makes an M1008 or its M1009 relative—a somewhat comparably upgraded Chevy Blazer—attractive as a restoration project, a working truck or even an interesting driver and the news on that front is mostly good to very good.
That Chevrolets and GMCs of this body style rust badly and almost everywhere isn't a secret, although the earlier versions of the series from the 1970s are far more susceptible than the feature truck's contemporaries. It's a strong consideration, of course, but there is an offsetting factor regarding damaged sheetmetal.
"The other side of the coin on bodywork," Moore said, "is that all of the panels on these vehicles are available as replacements. You can buy a truck that's just absolutely rotted and you can rebuild it with new panels."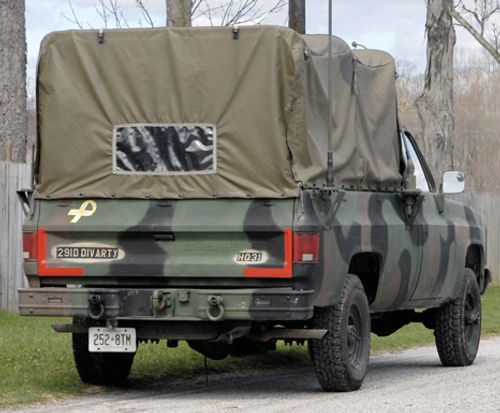 And if fear of the military-specific modifications and components is strong, remember that the military needs to maintain and repair its equipment and therefore it publishes all of the necessary technical documentation.
One big plus for M1008s should be obvious from all of that and from some of Moore's comments—it can be a good choice for someone just becoming interested in military vehicles.
"The two most common first military vehicles," he said, "are those and jeeps. They're both easy to care for.
"They're still coming out of the military. Last year at Fort Drum (in northern New York), there was a compound with about 30 of them and I guess they were there for auction, so they come around. And, of course, guys who have started with these and maybe gone up to a deuce-and-a-half, well, those come up for sale."
Moore bought the feature truck about five or six years ago, he said, from a Maryland seller who had several available.
"I looked them all over," he recalled. "My chum has one and I really liked it. We've got one at our museum as well. I really like them and I'm kind of a Chevy nut anyway…
"(The seller) would buy at government auctions and then sell to the public at flea markets, so I looked them all over. There were some others that were for sale and that was the only one that didn't have the body falling apart. It didn't have any rust. That truck has never seen winter; has never seen salt. It was pretty badly faded; on the top of the hood, there was no paint whatsoever. I think wherever it sat; it sat with the nose in the sun. Apparently, just figuring out from documents that I found in the truck, it went from the military to Virginia State Corrections. They had it for four years; the insurance certificates were in the glove compartment from Virginia State Corrections and their insurance company. Then it sat for five years and that's when he bought it."
The truck was drivable then and given its ability to cruise at about 60 while returning 20 or so miles per gallon, it does its share of traveling today.
"I use it for display,"Moore said. "I've got a whole collection of vintage military radio kits that I pile in there and go to various shows with it.
"I do a show at Fort Drum. It's close to home—it's only five hours to get there and I go into some of the armories. I do one at Peterborough, Ontario, where they bring in about 700 high school students on the Tuesday before Remembrance Day (Nov. 11). There are veterans with all of their displays and, of course, the military is there with all three services.They fill the armory with all of this (equipment) and they do an actual military Remembrance service in the armory.
"I set up tables with all of these kits and signage on everything so that people understand. A lot of the guys in the military and the veterans come over and look at the stuff and say 'I learned on that.'
"I've got everything down to foxhole radios, which were homemade crystal receivers. You used a pencil lead and a razor blade as the detector and then you wound a coil out of whatever wire you could find. Maybe you got a headphone that came out of a telephone or a tank and then you needed some wire for the aerial and the ground. This thing will run great off of aerial current; you don't need any power supply.
"The boys in the Second World War actually made these things in the prison camps and if they wound the coil right, they could listen to the BBC and find out what was going on at home."
(The museum mentioned above is the Ontario Regiment Museum, 1000 Stephenson Road North, Oshawa, Ontario. www.ontrmuseum.org.)