Prince Phillip's 1954 Aston Martin Lagonda
We all know that a celebrity owner can boost the price of a vintage vehicle, especially if it can be shown that the celebrity actually drove the car on a regular basis.
So what do you suppose would happen to a vehicle's value if the celebrity owner happened to be none other than Prince Philip, Duke of Edinburgh. You know who we're talking about here; he's the man who's also known as the husband of England's Queen Elizabeth II. Right...that Prince Philip.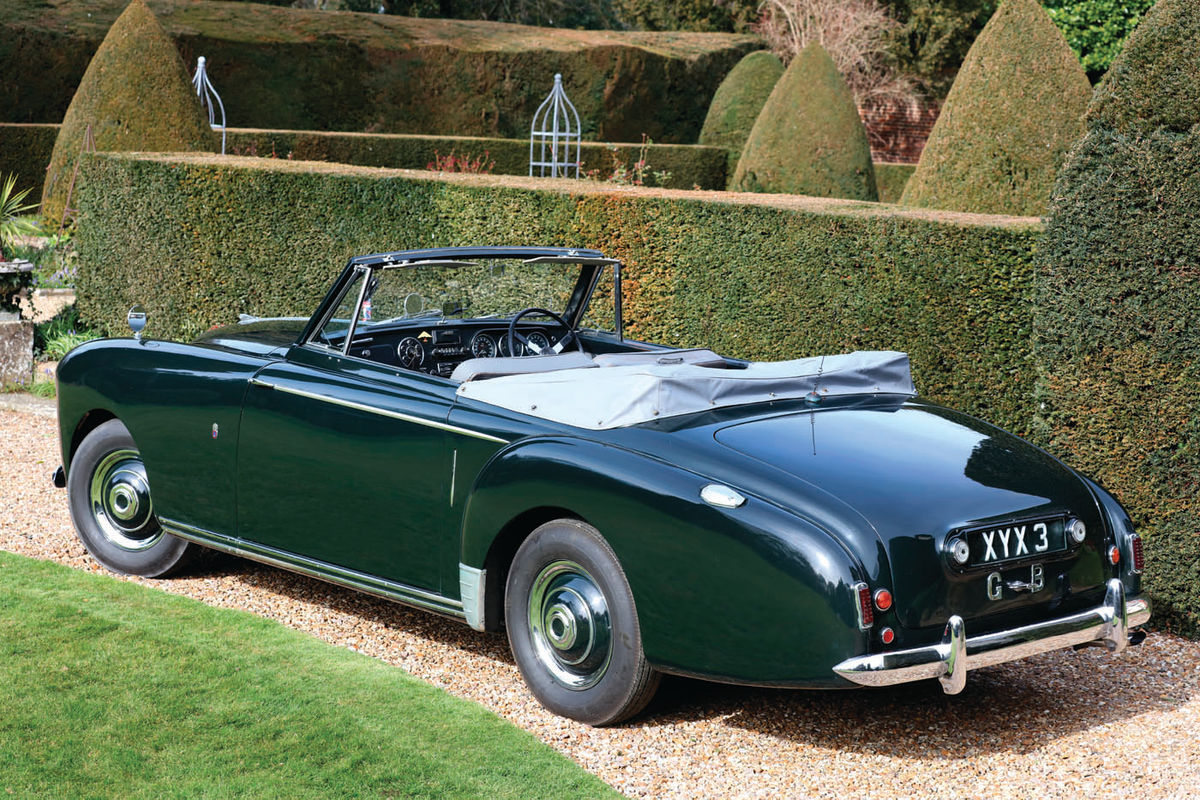 In this case, the car in question is a 1954 Aston Martin Lagonda 3-Litre Drophead (convertible) Coupe that was ordered by Prince Philip as his personal ride and is said to be in "magnificent" shape. The prince selected a custom shade of Edinburgh Green for the car (what else would you expect for the Duke of Edinburgh, after all) along with a gray leather upholstery. He also included non-standard items for the time such as a power top and, as the British put it, a "floor-change gearbox."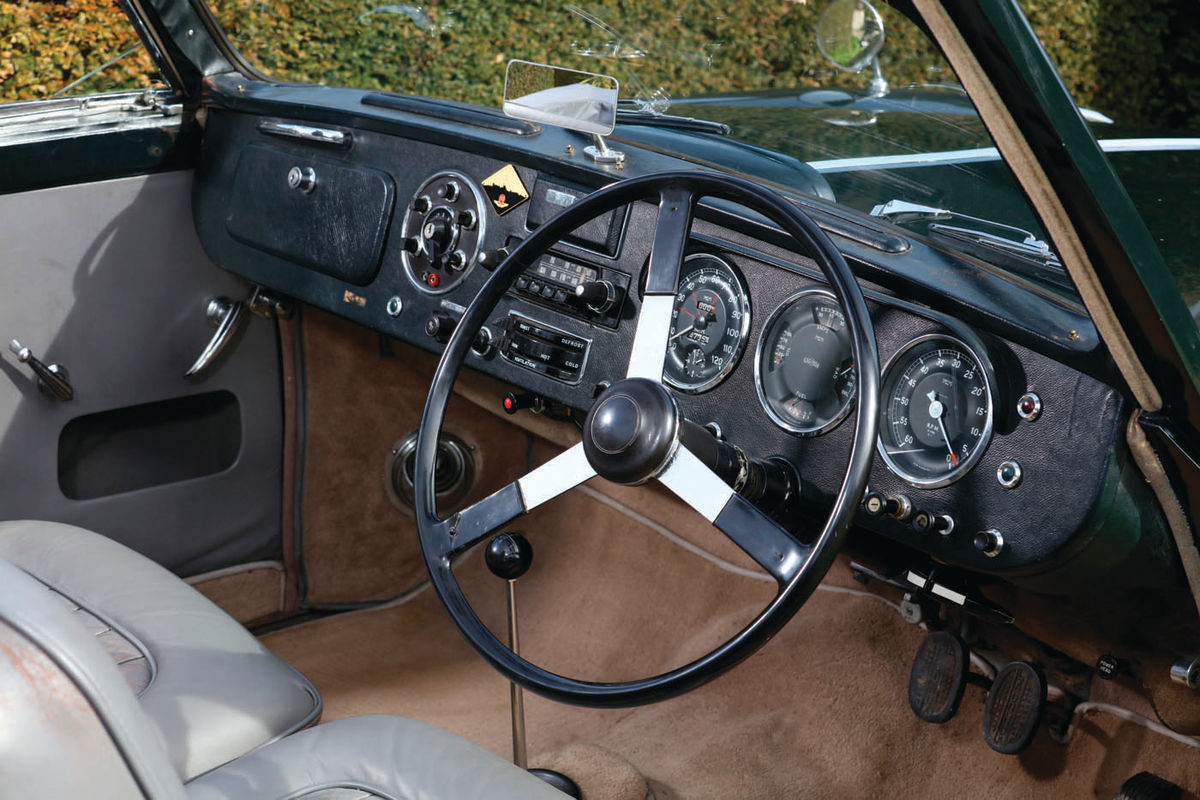 Both components subsequently were "adopted for later production examples." And then there was one special addition in the prince's Aston Martin that was not found in other cars for a number of years to come...a telephone. Remember, we're talking about 62 years ago, so this one required some special work. In fact, the prince had to be allocated his own radio frequency by the British Admiralty to make this phone operate. As they say, rank does have its privileges. Unfortunately, the phone was removed when the prince stopped driving the car. All that remains of the specially installed system are a switch on the dashboard and an aerial.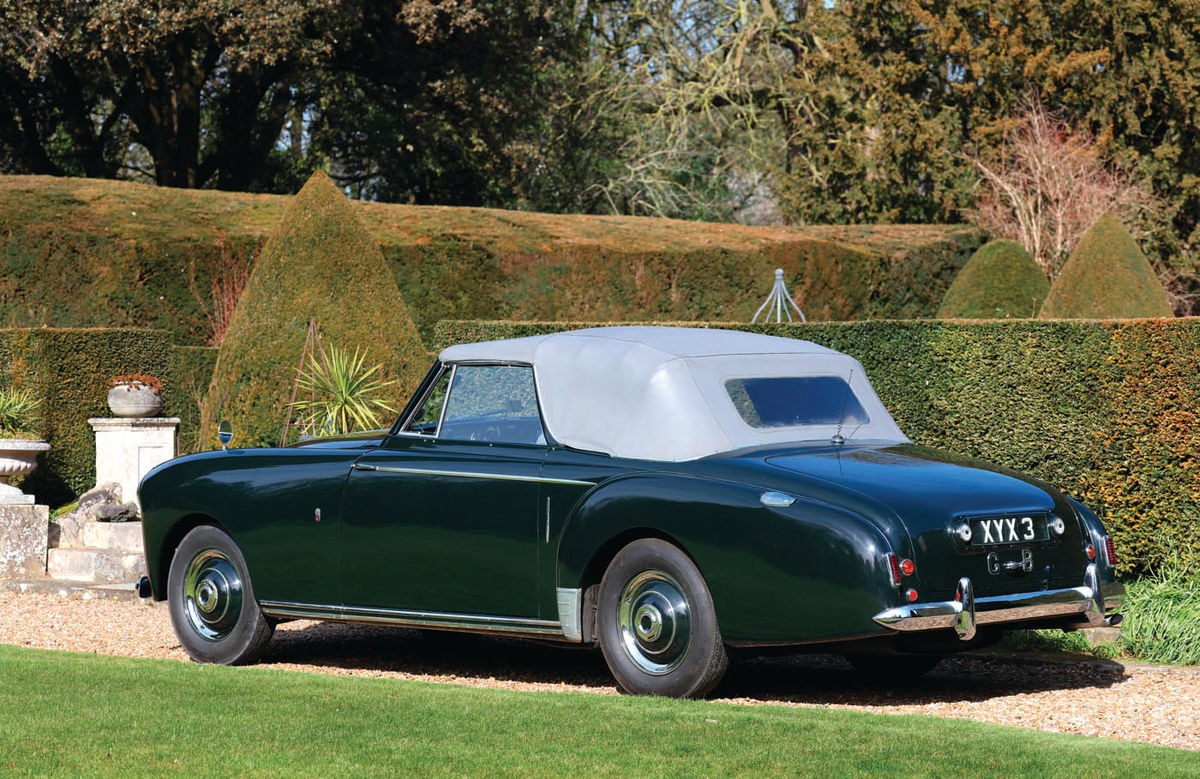 A Family Car With a "Spirited Driver"
One thing to keep in mind is that Prince Philip was a relatively young man in his 30s when he was driving this Aston Martin, and his youth was reflected in his approach to the car.
Take that special phone, for example. It's said that he "apparently took delight in making surprise calls" to the queen and then disguising his voice when Prince Charles or Princess Anne came on the line.
Furthermore, it's said that the prince was "a spirited driver" at the time "who held the unofficial record for the 98- mile run between Bath and London." In addition, word is that he was not averse to "making up time" in the Lagonda if he happened to be running late for an official engagement.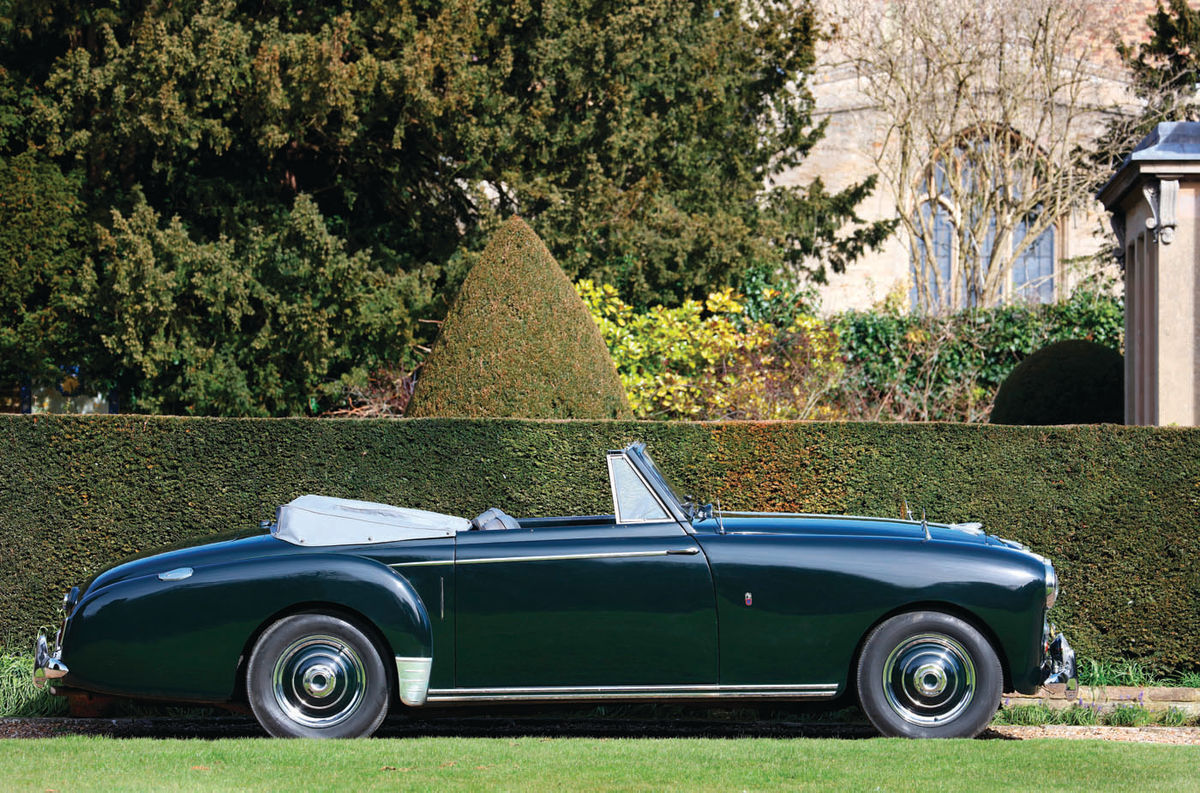 Along with heading off to official engagements, the prince also was known to steer his Aston Martin over to a gathering called The Thursday Club where he would hang out with cronies such as actors David Niven and Peter Ustinov.
Then there also were family duties such as his ferrying Prince Charles to school and driving with the queen to numerous polo matches. That leads us to another add-on item for the car, an extra vanity mirror which the queen used to help her adjust her famous hats when she and the prince arrived at their destinations. That extra mirror, by the way, is still on the car.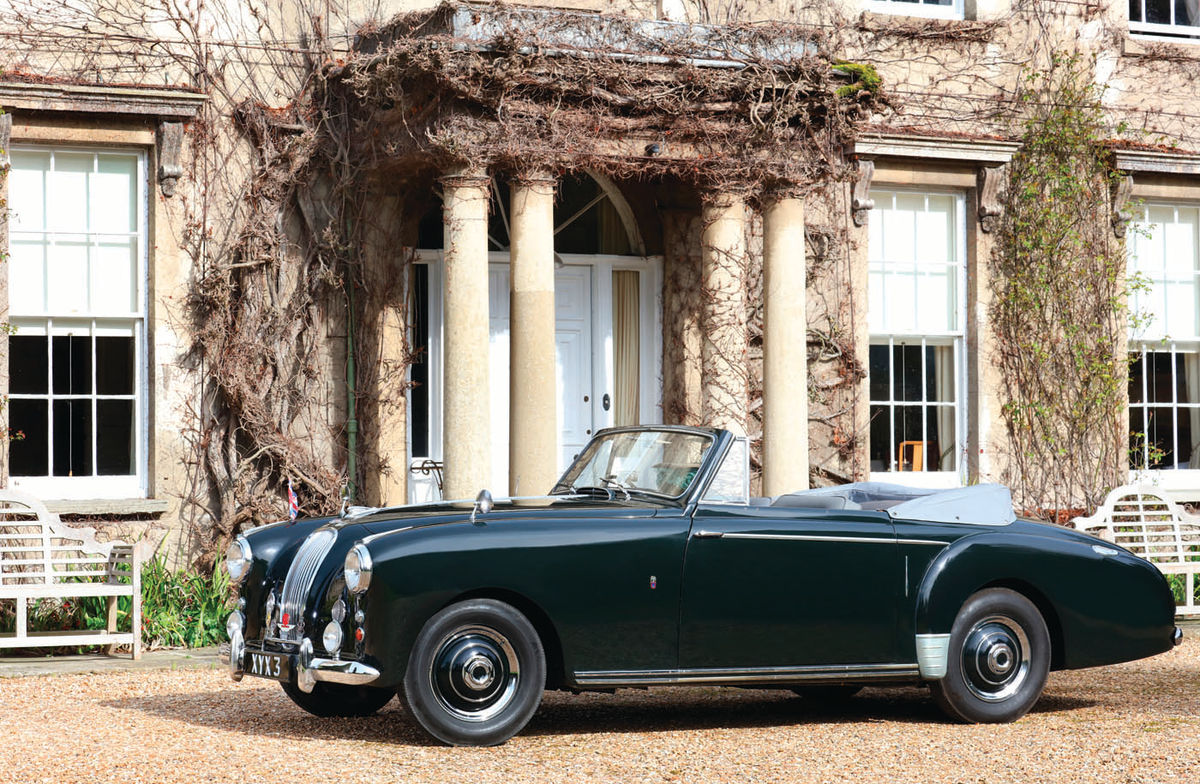 One anecdote about the Aston Martin and the Royal Couple concerns the day they were driving through London only to be stopped by a policeman who was directing traffic. When the cop realized who he was holding up, he froze until the queen and prince laughed and he quickly waved them on.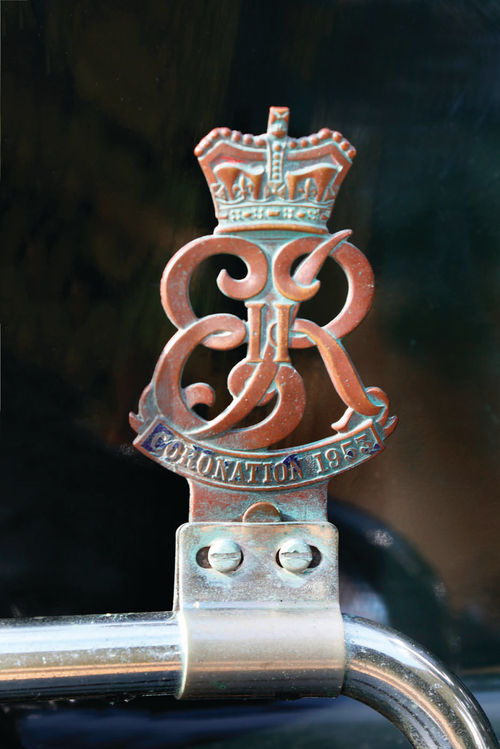 A Well-Traveled, Well-Cared-For Vehicle
Once Aston Martin delivered the car to the prince, the company realized that it was in its best interest to make certain that the coupe would never "fail to proceed" in public. After all, what sort of publicity would the company get if Prince Philip were spotted by the side of the road with the hood up on his Lagonda and an annoyed expression on his face.
With that in mind, the company was known to "dispatch staff" to the royal households, sometimes on a weekly basis, to keep the prince's convertible in top running order.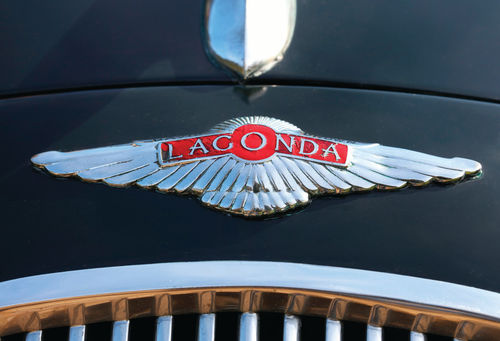 And when Prince Philip loaded his car aboard the Royal Yacht Britannia for his 1956-57 Tour of the Commonwealth, Aston Martin made certain that his car would not let him down. For example, when the Lagonda arrived in Australia, it's reported that the company had one of its top engineers on hand to ensure that the car "did not disgrace itself" at the Melbourne Olympics. (Don't you wish you received that kind of personal treatment from your car company...)
Retired From Royal Service
Prince Philip drove the Aston Martin until 1961 when he replaced it with an Alvis TD21 Drophead Coupe. (Must be a fan of convertibles.) Since then, the car has had three private owners, underwent a bodywork restoration and repaint in its correct shade of Edinburgh Green in 1990 and some 10 years ago had an engine overhaul, back axle refurbishing and the addition of an overdrive. Almost all of the original leather upholstery is still in place and the car has some 50,000 miles on the odometer.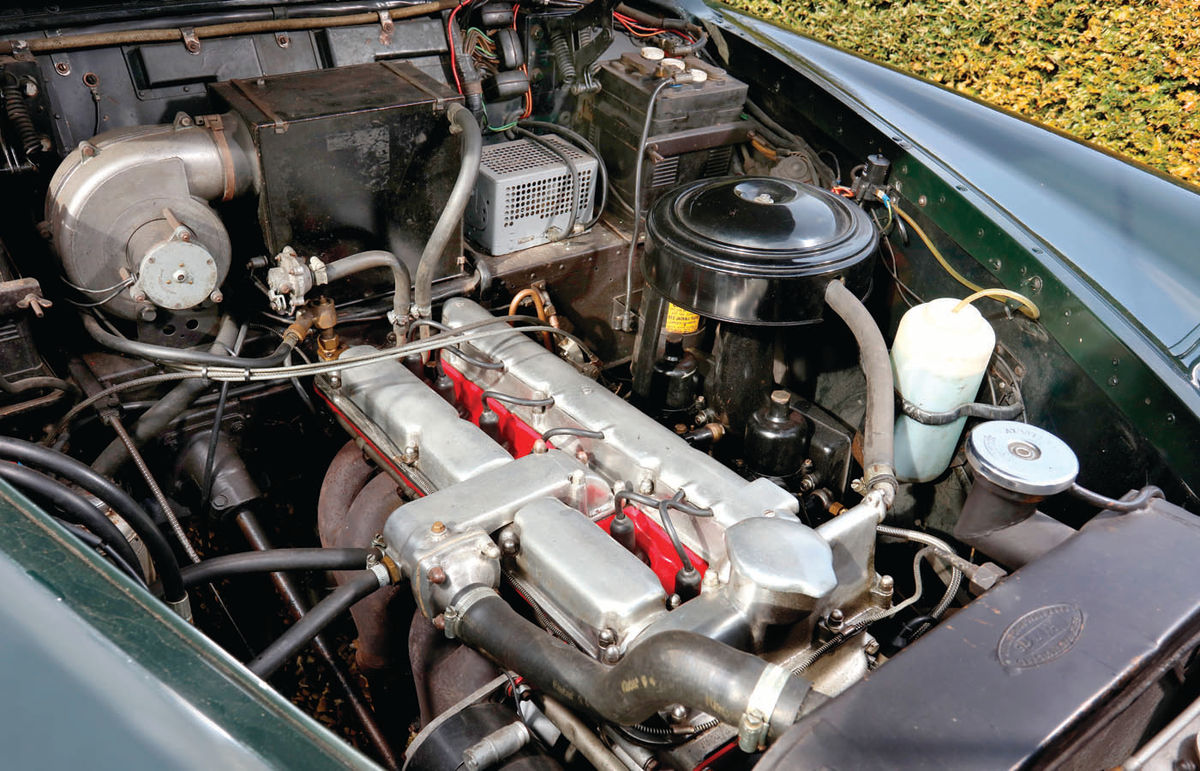 Would It Command a Princely Sum?
This brings us back to the question posed at the beginning of this discussion: what would a former royal owner add to a car's value when it came time for the vehicle to trade hands.
We got an answer in this case when the Aston Martin recently was put up for sale by H&H Classics Ltd. The company, with headquarters near Warrington, Cheshire, in northwest England, describes itself as "a specialist auction house dedicated solely to the sale of collectors' motorcars and motorcycles."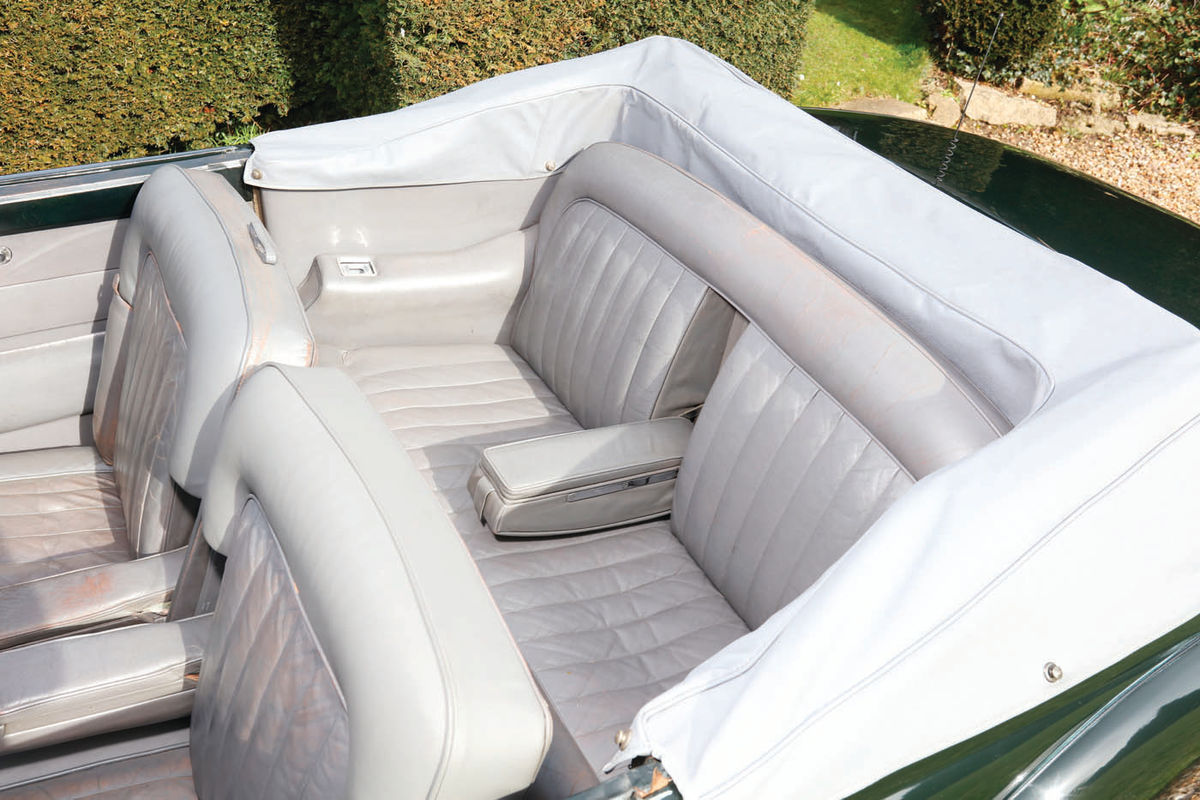 H&H said it gave the car "a worldwide marketing push which attracted global publicity" and it was decided that the auction would take place in an "enormous aircraft hanger" at the Imperial War Museum in Duxford. Some 1000 bidders and viewers followed the sale in person, online and through a bank of telephones. Prior to this, the record auction price for a Lagonda 3-liter was $115,000, but when the auctioneer's hammer came down at this sale, Prince Philip's Aston Martin changed hands for $500,000.
"Now and then a car comes along that just has it all, this was one such," H&H founder and chairman Simon Hope said after the sale. "Beautifully designed, a joy to drive with an astonishing royal history..."
After the sale, the car and its new owner were invited to attend a June 26 concours d'elegance that was to be held at Buckingham Palace as part of the numerous 90th birthday celebrations for Queen Elizabeth. Some 90 British- made cars, one from each year of her life, were to be on display.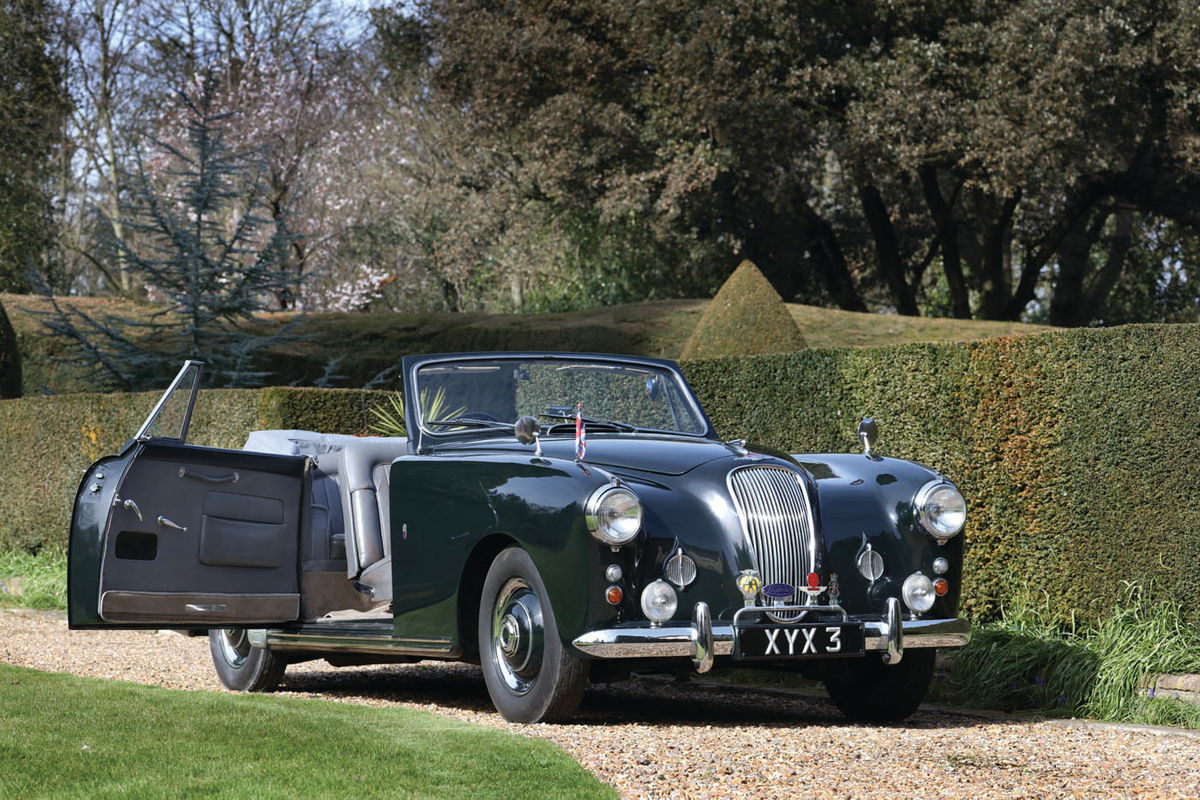 It makes you wonder if the queen would recognize the Aston Martin as the personal ride she and the prince used in their younger days. The one with the special vanity mirror she would consult just before a polo match...
To Preserve Or Drive It— That Is the Question
It comes as no surprise that the Lagonda's royal background helped to boost its selling price mightily and it's understandable that preserving that sort of automotive history has its place in the world of vintage vehicles. So more than likely, the expensive Aston Martin will spend the years to come in a building where it can be admired by the owner's friends and associates.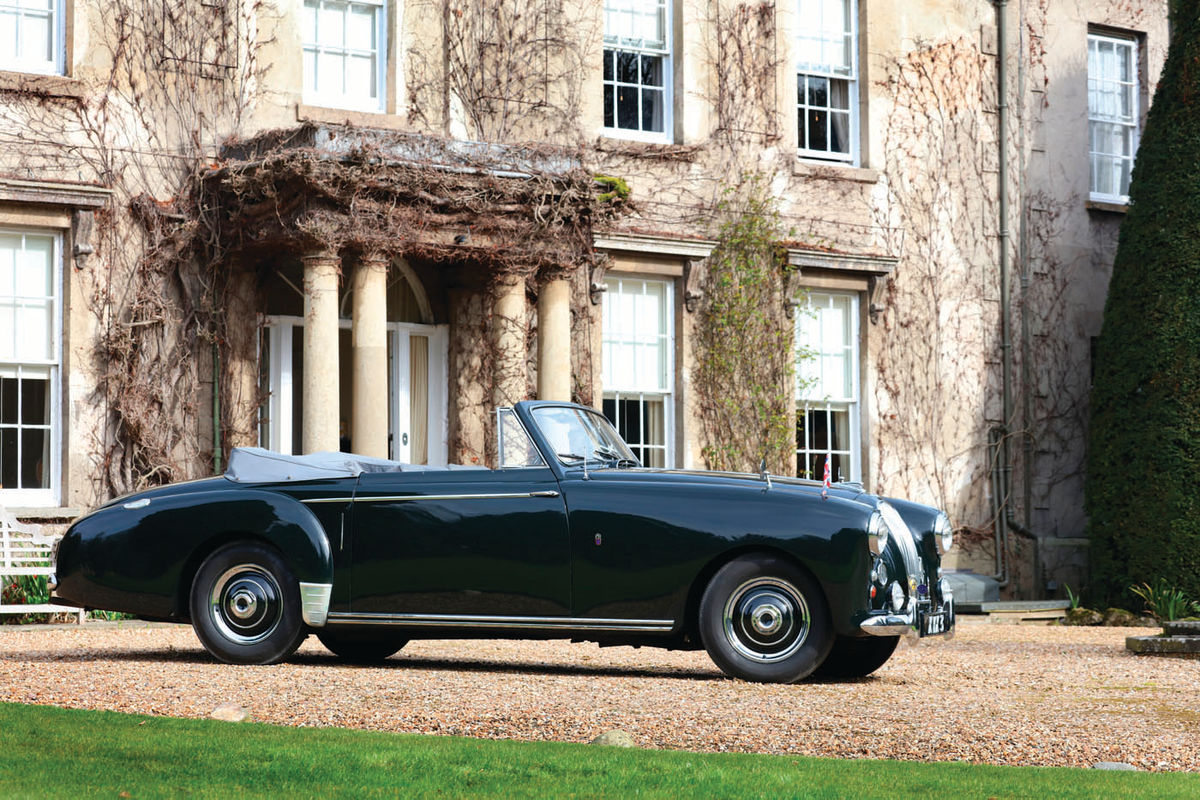 But that sort of future can have its drawbacks, and after looking at the photos on these pages, you can't help but entertain a momentary thought that a car like the Lagonda should be out cruising the English countryside...or perhaps setting another unofficial record for the 98-mile run between Bath and London.