Here's Your Chance to own An ULTRA-RARE Jaguar
A Collection of Some of the Earliest Examples of the Breed Has Been Put Up For Sale. But You'd Better Act Quickly Because Buyers Are Already Moving In On These Cars.
Regular readers of Auto Restorer know that over the past three decades we've tended to concentrate on vehicles that most folks can afford to buy, drive and enjoy. The rare, big-bucks cars with the special pedigrees certainly are something to admire and daydream about, but for the most part, unfortunately, you won't find them in our garages.
Still, that doesn't mean that from time to time we can't indulge in a bit of automotive dreamin' and speculate on what we might buy when the payout on our winning lottery ticket is so enormous that it makes the national TV news or we learn that we've been remembered in someone's will with an eight-figure inheritance…
So when a news release complete with fabulous images came in announcing that the "World's most significant Jaguar collection" is now available for sale and that it includes a dozen "historically significant classics and one-off examples," we had to find room for it in our magazine.
And as you're reading and perusing the photos, keep in mind that you don't have to buy all 12 of these cars if some of them don't appeal to you. Interested buyers can inquire about one or more of the Jags without taking the entire collection.
Now, to pique your interest and give you an idea of what's available here, consider that this collection includes the first-ever Jaguar Sports car prototype—the 1935 SS 90; the "lost C-Type,"—the 1952 XKC, and the first Jag E-Type to be seen in public, displayed at the Geneva Motor Show in 1961.
"This is without a doubt one of the most impressive and important collections of Jaguars in the world," said James Mitchell, founder of Pendine Historic Cars, a UK-based specialist in 'historic cars for road and track' that is conducting the sale. "Each car in the collection represents a key milestone through the marque's early history. Not only have some of these incredible cars played important roles in automotive cultural history, but they are also among the best examples in the world."
Pendine Historic Cars described the "Jaguar Sports Car Collection" as "the automotive life work of notable collector, Dr. Christian Jenny."
"Since falling in love with the marque in the early 1970s, Christian has been dedicated to building a collection of Jaguar Sports cars that spans the most definitive period of the company's development," the company said in a statement. "Offered for sale individually, the collection presents Jaguar and classic car aficionados with a once in a lifetime opportunity to acquire an exquisite piece of Jaguar history, each in concours condition and restored by the finest marque specialists."
A Closer Look At the Cars
Now we've come to a point where each of us will have to make up our minds on which of the Jags in this collection will be ours if that lottery or inheritance money happens to become available in the near future. So we'll consider some of the possibilities with descriptions provided by Pendine. But before we do that, let's get ourselves acclimated with a quick look at some Jaguar company history.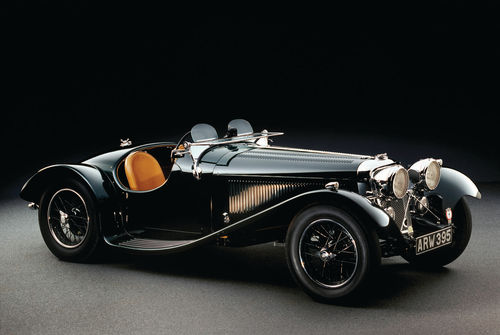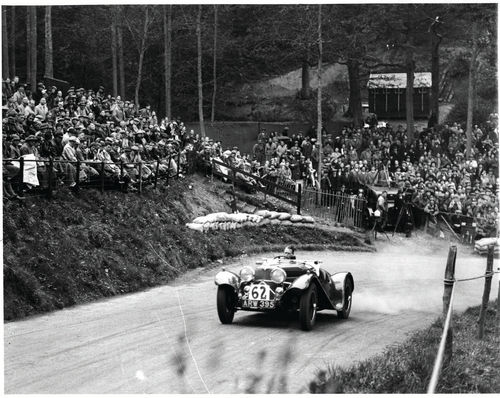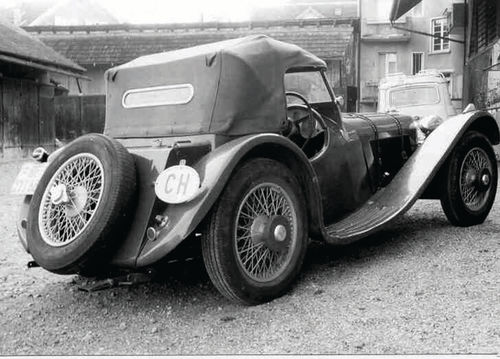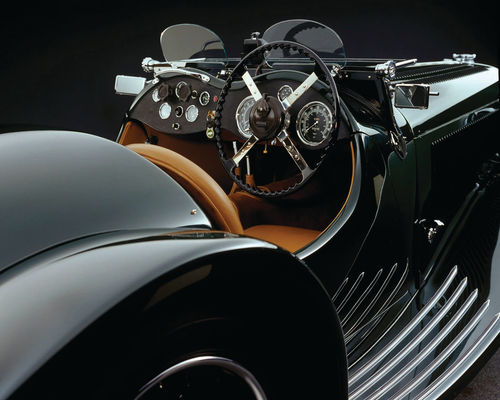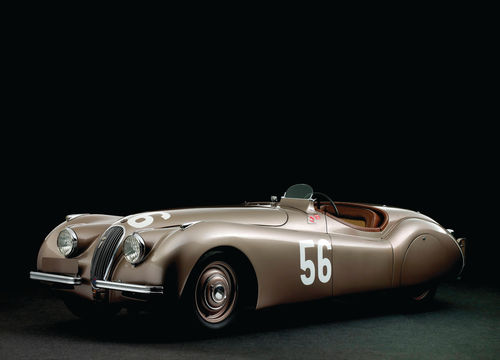 William Lyons, later Sir William Lyons, is recognized as the man who built the company and its sports car reputation. His start in the automotive world came as a teenager in the early 1900s when he had an engineering apprenticeship at Crossley Motors in Manchester, England, and he also studied at the local technical school.
In 1921, Lyons met William Walmsley who was converting World War I army motorcycles for civilian use and making motorcycle sidecars. Lyons bought one of the sidecars and eventually went into business with Walmsley. They called their business Swallow Sidecars but in 1927 they added low-cost coach-built automobiles. Car production increased with passing years and in 1933 Swallow Sidecars became SS Cars Ltd. A year later, William Walmsley left the company and Lyons was in complete control.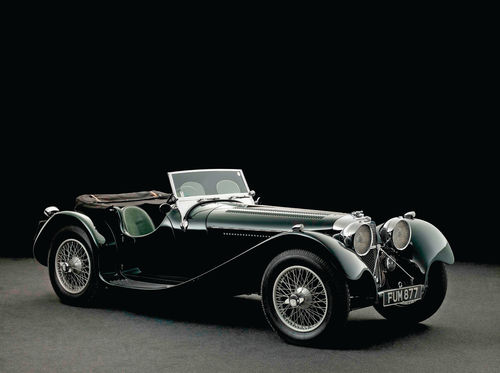 The first car to be called a "Jaguar" was built in 1935, and after World War II Lyons changed the company name from SS Cars to Jaguar Cars to avoid any perceived associations with the former Nazi Schutzstaffel (SS paramilitary squad).
Among the quotes Lyons is known for is one that sums up his Jaguar design philosophy: "It doesn't cost any more to make something pretty."
With that, let's get back to Pendine and the cars we're considering for our personal collections.
• The 1935 Jaguar SS 90 Prototype for sale is the first-ever Jaguar Sports car made and the car that would launch Sir William Lyons' and Jaguar's successful motor sport campaign at the very beginning of the marque's sporting history.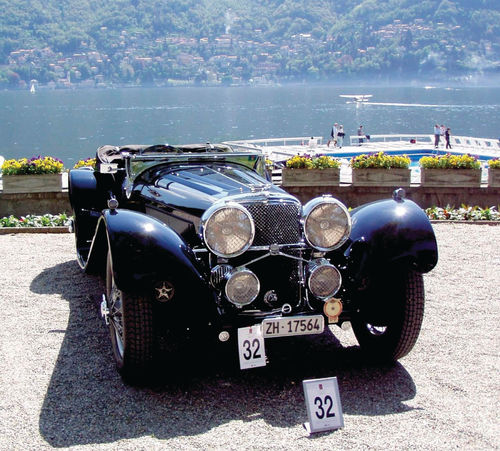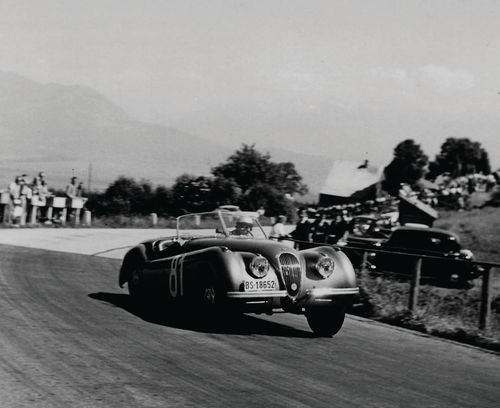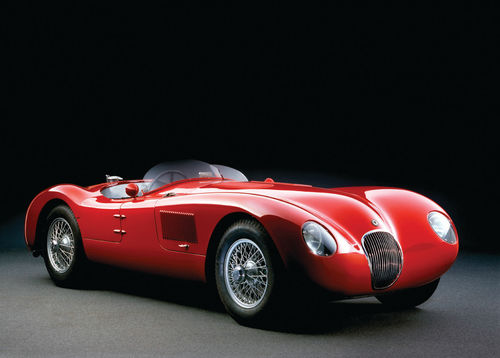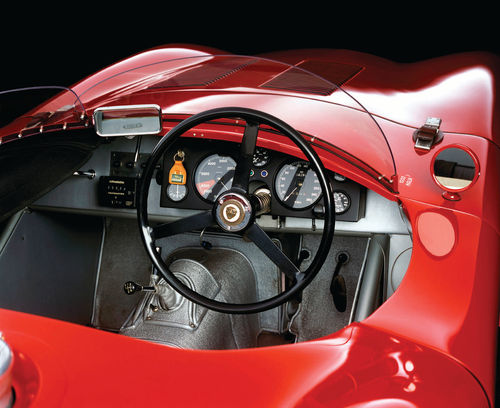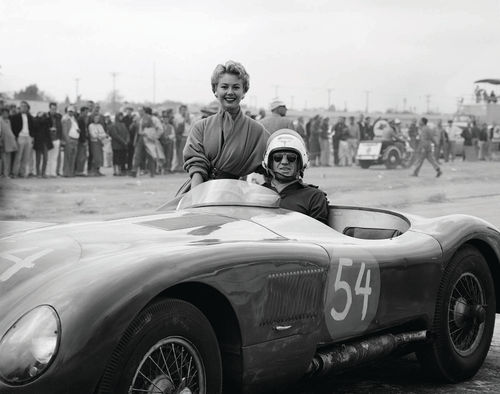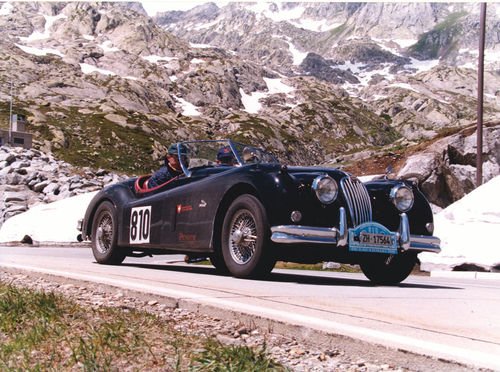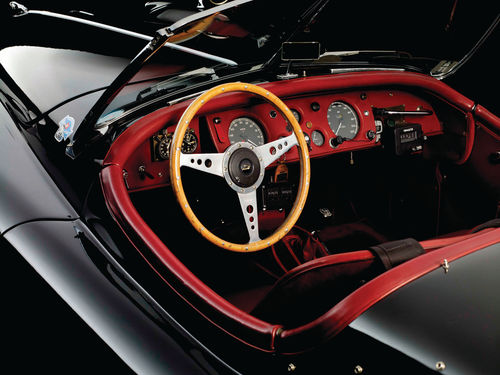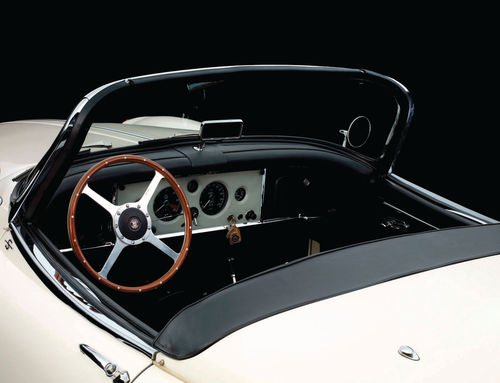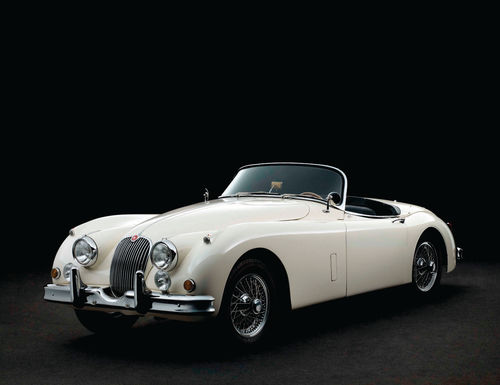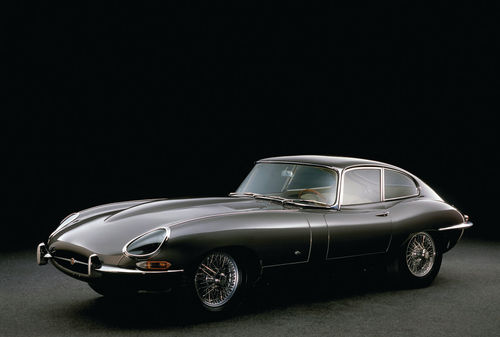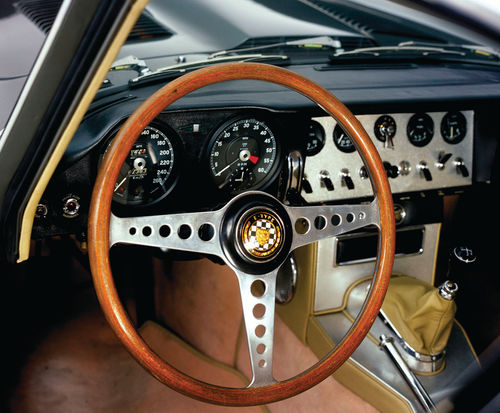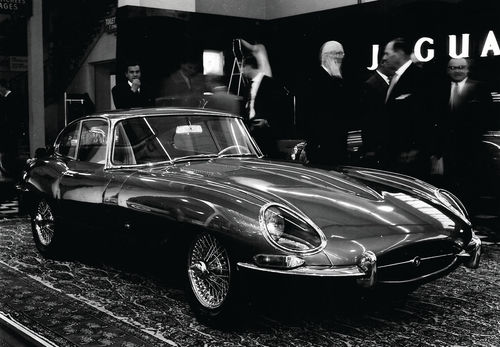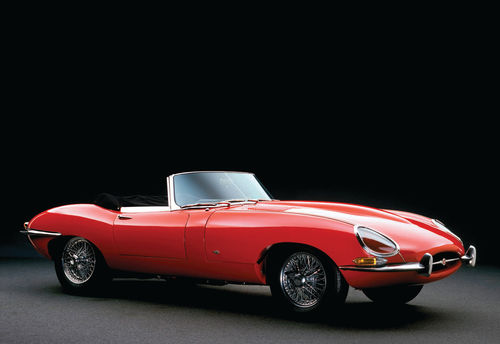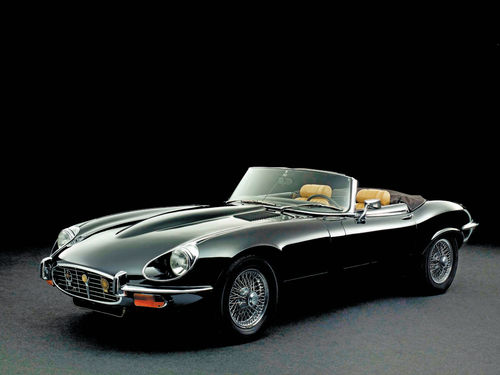 • The 1961 Jaguar E-Type coupe in the collection is the first E-Type ever seen in public. It was unveiled to the media and VIP guests at the Geneva Motor Show. As one of the very first hand-built, pre-production prototype examples of the model which changed Jaguar's story forever, Pendine says this is considered to be one of the most important non-competition Jaguars in the world.
• A "hugely significant historic race car" in the collection is the 1952 Jaguar C-Type, known as the "lost C-Type" after it became the only one of the 53 examples unaccounted for between the late '60s until 1997. Today it is regarded as one of the greatest sports racing cars of the 1950s, the company said.
Also in the collection is the first production 1935 SS 90 to leave the factory, a 1937 SS 100 2.2 litre, a 1938 SS 100 3.5 litre, a 1950 XK120 Alloy (it has the bright silver body), a 1950 XK120 Roadster, a 1955 XK140 Roadster, a 1960 XK150 3.8S Roadster, a 1961 E-Type Roadster and a 1972 V12 Roadster. (While you're inspecting the images on these pages, be sure to take note of the period photos made when these cars were new and on the race circuit.)
Each car in the collection, currently located in Switzerland, has been "meticulously maintained" and stored in "a dedicated subterranean garage," Pendine stated.
Your Next Step…
If this is the first you've heard of Pendine, the company describes itself as "young" with "a fast-growing reputation for specializing in the most important historic cars in the world." It predominantly deals in "historically significant post-war British cars," including Jaguar, Aston Martin, Frazer Nash, Lister and AC Cobra. While focusing specifically on the immediate post-war period through to the 1970s, its experience ranges from Edwardian racers to the supercars of the 1990s.
Pendine said it "aims to help both aspiring and established collectors and is committed to carrying out a discreet, personal service."
So, if after reading this article you feel a strong urge to pursue one of these rare Jags, you can contact James Mitchell at Pendine Historic Cars by visiting pendine.com/. Sale prices are available by request only, the company said.
But you'd better move fast, because offers were already being made on some of these cars as we went to press. If you do happen to strike a deal, be sure to let us know when your new acquisition arrives. No question about it…that would make for a terrific article.
On the other hand, if you decide to buy that local driver you've had your eye on for months; the one that's in need of some mechanical and cosmetic work, let us know about that too and be sure to send along some high-resolution images of your new favorite ride. Because like we said at the beginning of this article, "over the past three decades we've tended to concentrate on vehicles that folks can afford to buy, drive and enjoy."