A Three-Year Restoration Project Makes for an Exquisite Autocross-Ready 1970 Camaro with a Unique Color Choice.
You wouldn't know it at first glance, but this Shark Gray (yes, that is the true name of this particular paint color) 1970 Generation II Camaro underwent a three-year restoration process to look this good. David Schardt, president of Forgeline Motorsports, is the proud owner of this vehicle and details the trials and tribulations of the restoration process and why he chose a Camaro for this project.
Why A Camaro?
There are a great many muscle cars out there in the world, so why choose a Camaro? David explains that "in high school the Camaros were very cool cars," and there were plenty of '69 Camaros being driven around at the time. David says ever since high school he was always particularly fond of the Gen. II Camaro (built 1970-81) and as the president of Forgeline, David wanted to not only attend, but actually participate in, Pro Touring shows and autocross events. Since Forgeline manufactures high-performance racing wheels, all that would be needed was a car that could handle the autocross tracks and a Camaro was the perfect choice for David.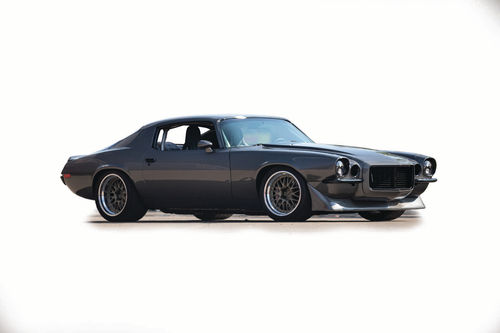 At last, David found a 1970 Z28 Camaro that was in good condition… or so it seemed. It was definitely drivable and the floorboards were in perfect shape. It appeared as though only a few items would need to be restored or modified, such as performing an engine swap and upgrading the car's suspension to have it ready for Pro Touring.
David brought the Camaro to one of his favorite custom auto car building shops in Ohio, Smitty's Custom Automotive, to begin work on the vehicle. Smitty's specialty is building and customizing muscle cars. In their assessment of the vehicle, the team at Smitty's first discovered holes in the roof and quarter-panels and then discovered a wide array of other issues that would require extensive work and rebuilding. Even though the Camaro did look great on the outside, and those floorboards were indeed perfect, at this point the only option was to strip the car down and begin again.
David decided that if they were going to tear the vehicle down to its bare bones and basically rebuild it, they might as well make the car even better than it was when David bought it.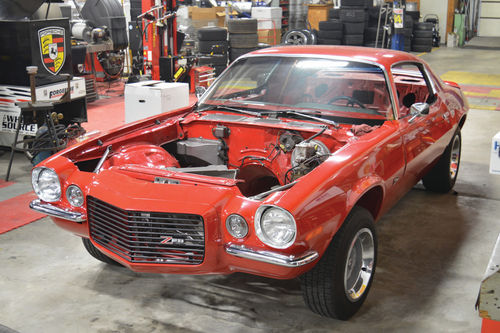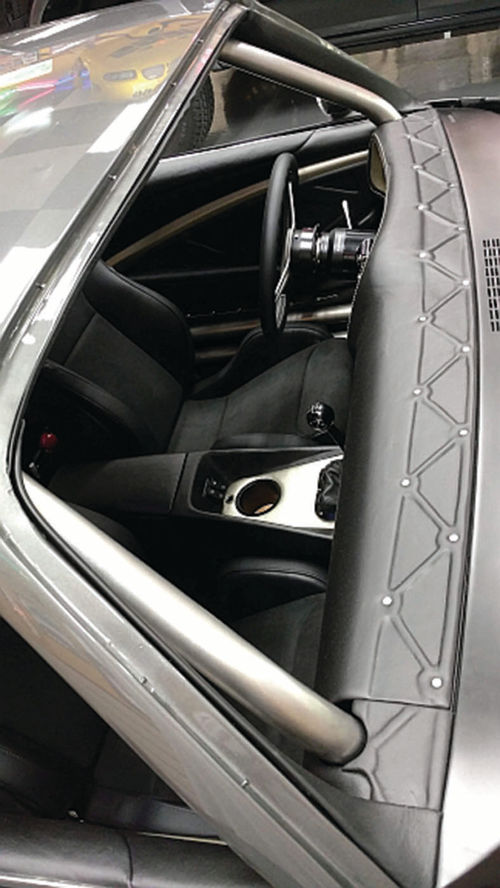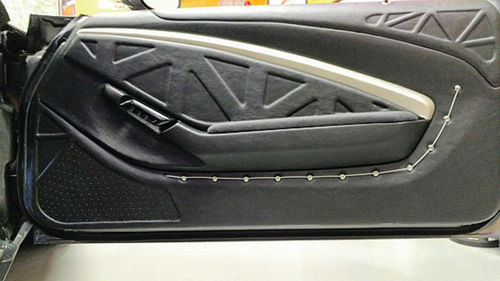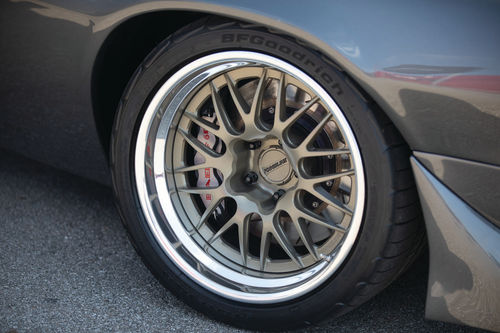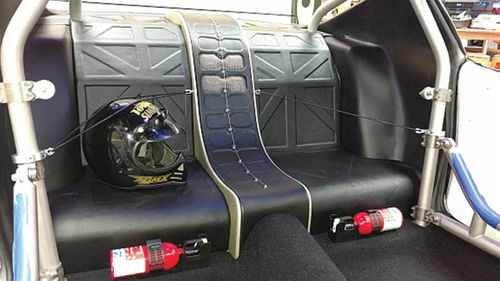 The Three Year Journey Begins…
The Camaro received a 6.2-liter LT4 supercharged V-8 engine, a dual-disc clutch, a trans cooler, custom engine mounts, and a six-speed transmission, to name just a few of the items that were replaced or rebuilt.
The suspension has the Camaro's original design, but has a front subframe suspension kit from Detroit Speed (DSE). This particular kit from DSE is meant to improve the overall quality of the ride, and especially the handling of the vehicle.
Along with the restoration of the bodywork (no more holes in the roof and quarter panels) and the completion of the engine, the Camaro was painted Shark Grey. Why such a specific color? Shark Grey was the color of David's Corvette Z06, which he sold in order to buy this Camaro, and he simply just really liked that color, thus the Camaro transitioned from its original red paint to Shark Grey.
The wheels are custom made by David's company, Forgeline, and give the vehicle that perfect muscle car look.
As for the interior and those original perfect floorboards: a real racing interior was built in, but it was made to be comfortable for longer trips (in preparation for those long autocross events such as Cars and Cones).
Details include black leather seats, which look great with that Shark Gray paint, custom door panels, and those floorboards are still perfect, of course.
Autocross and Pro Touring
After the restoration was complete, it was time to debut the Camaro. That three-year restoration proved to be everything that David had hoped for. "The first time I auto-crossed it I almost laughed the whole way; it was so great right out of the box," David recalls.
So what kinds of events does David participate in with the Camaro? FM3's Cars and Cones is a road triptype of autocross event, which raises money for charity. It's usually a total of one thousand miles, with around 300 miles per day.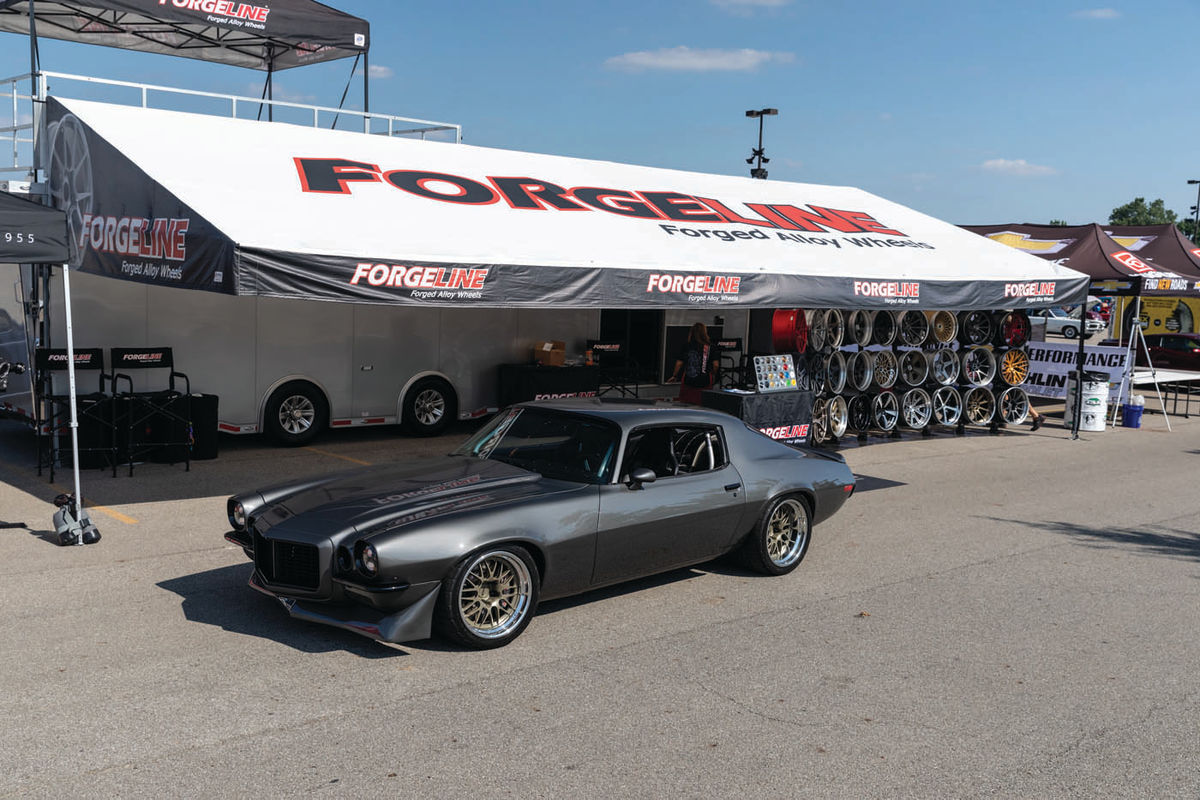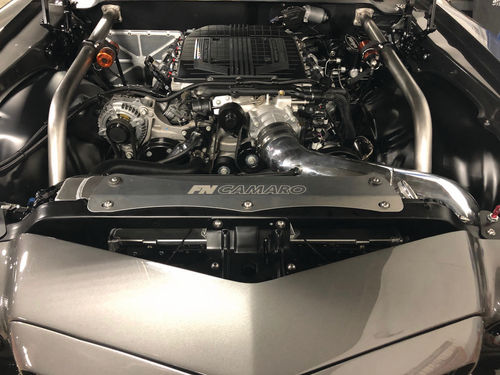 Each day features a 100-200 mile cruise, around five hours of autocross, followed by dinner and various raffles (this particular schedule can change from year to year, so be sure to check Cars and Cones' website for exact information).
The Goodguys autocross event is another favorite of David's. They have shows and events across the country for both professionals and Goodguys members to compete for the fastest time on tight street courses, avoiding cones as they go. (Be sure to check their website for a complete list of their event locations.)
When asked if he belongs to any Camaro clubs or associations, David says not yet, he's enjoying autocross and Pro Touring for now. Part of the reason for such a long restoration time was to not only to restore the Camaro to be in better condition than it was originally, but to really build it to excel in autocross events.
Potential For Future Projects?
As every restorer knows, once a project is completed, it is an amazing feeling, especially a project that lasts multiple years. However, how long before one gets the itch to embark on another restoration? Or perhaps to do even more work on the current, finished vehicle?
David says that for now no work is needed, but in the future, as the Camaro ages and continues with autocross events, it may need some work, and of course, regular maintenance.
On the possibility of another restoration project, David responds that he would be open to restoring another classic vehicle. "It would be another muscle car, but not another Camaro," he says, which is understandable, given that he has already spent three years in the Camaro restoration and rebuilding world.
A Daily Driver
I was curious if David takes his Camaro out onto the road often, or if its driving time is strictly reserved for Pro Touring and autocross events. "I drive my car to work every day," David responded. And to me, that's the sign of a true enthusiast. Plus, after three years of waiting to take this car out on the road, I too would be driving it every day.