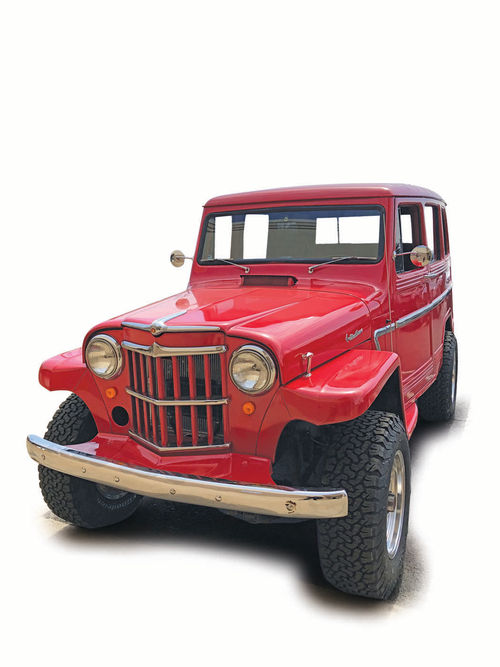 Kansas has once again proved to be a great place to spot classic cars of different varieties! Let's take a look at Car Spotting photographer Judy Sipple's recent finds.
Two bright red beauties, a Willys Wagon and a Mercedes, make for some excellent car spotting finds! Plus, another Mercedes with an interesting history makes an appearance.
A Not-So-Little Red Wagon
Readers might remember a restored Willys MB, which was spotted outside an InN-Out Burger, in the April 2019 Car Spotting article. That Willys was more of your classic military style vehicle – this bright red Willys Wagon was definitely designed to be more of a family friendly, civilian type of vehicle.
The Willys Jeep Station Wagon, which was introduced by Willys-Overland in 1946, gained large appeal with the public. It was able to accommodate quite a few passengers, given its roomy interior, and was described as the "people's car" by James D. Mooney, the president of Willys at the time. There were a couple of varieties (and of course the models changed slightly over the years of production) – the wooden wagons and the delivery wagons (without the wood paneling). The steel bodies of these station wagons were easy to mass-produce and they were actually the first all-steel station wagons that were factory built in North America. They were fitted with the L-134 four-cylinder engine, which was the same engine that was used in the CJ Jeep series (the CJ series was first offered for sale in 1945).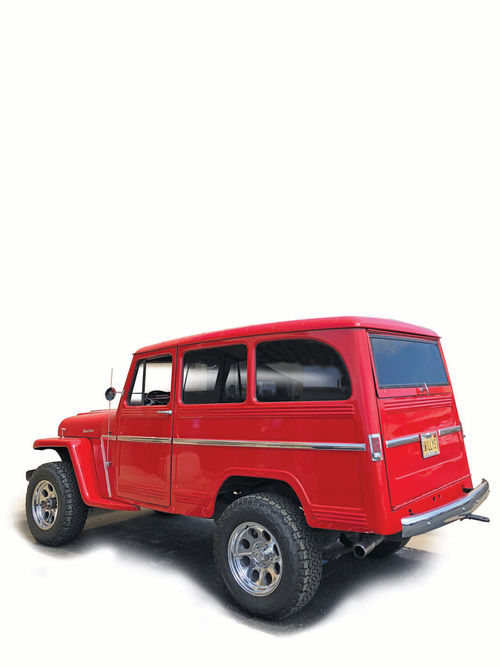 This particular Willys Wagon was spotted in the parking lot outside of Burnett Automotive, an auto repair shop in Overland Park, Kansas. Burnett's is the place to go to have any work done on your car – they always do a fantastic job and are knowledgeable with every kind of vehicle, including classic cars. (Readers might remember another classic car that was spotted outside of Burnett's – a Chevy Corvair, which made an appearance in the March 2019 Car Spotting article!)
The next time you need to take your car in for routine maintenance or to have it serviced, keep on the lookout for classic vehicles. You never know what you might find in the parking lot.
Home to BBQ and Classic Mercedes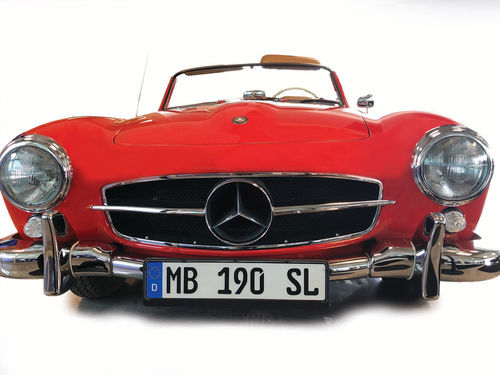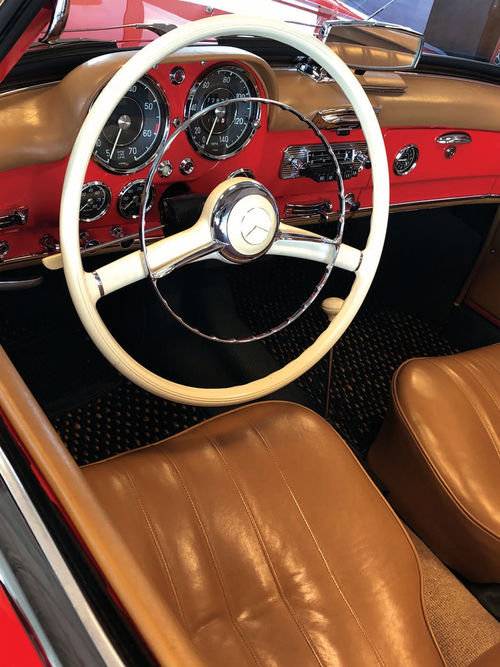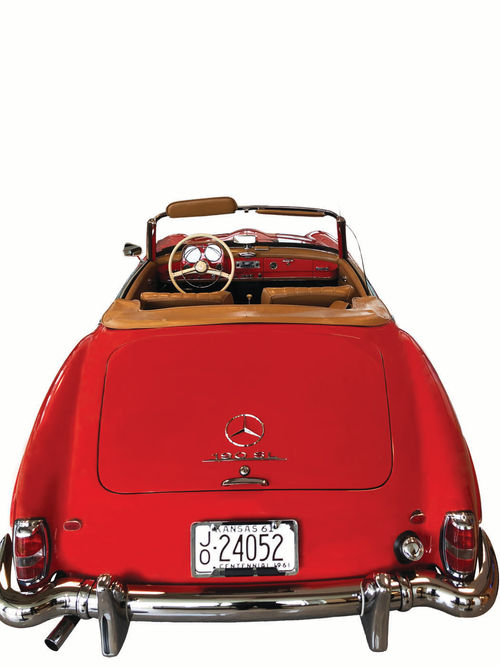 Local Kansas Citians know that Aristocrat Motors, a luxury car dealer located in Merriam, Kansas, is a wonderful place to not only shop for your next luxury car (or have your current vehicle serviced by experts... or, to just gaze upon all the beautiful cars for fun!) but it also occasionally has something special in the showroom!
This bright red 1961 Mercedes-Benz 190SL was one of these special vehicles spotted on the showroom floor of Aristocrat. The interior was immaculate with pristine, brown leather seats and a great-looking dashboard. Upon closer inspection, the odometer looks to read 72,820 which is pretty good (I've seen classic cars that break 200,000 miles on their odometer!)
The 190SL came in a two-door convertible (like the one pictured here) as well as a two-door hardtop. The 190SL was designed to be a sort of sporting model that could be sold at a little bit less of a price than its cousin, the 300SL. Like the 300SL model, the 190SL has independent rear suspension, but it was built on a shortened sedan platform instead of a light space frame. Another major difference is that the 190SL has a carbureted four-banger breathing through twin Solex carburetors instead of the 300SL's fuel-injected six-cylinder. It definitely has that sporty look and the styling is impeccable!
A Musical Mercedes With a Special Story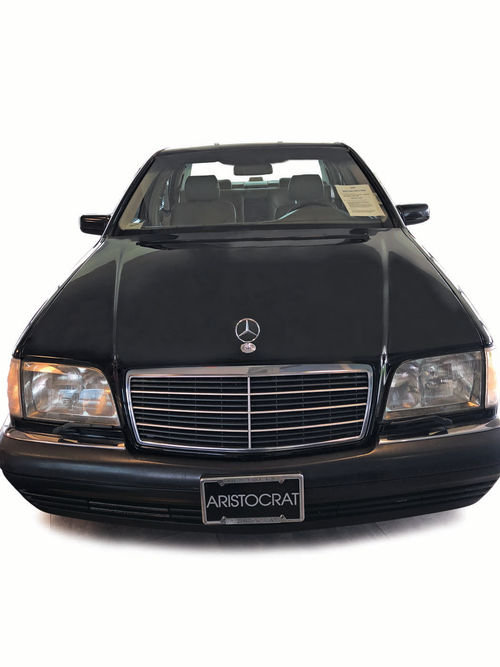 This shiny red 190SL contrasted drastically with its showroom companion, a black 1997 Mercedes-Benz S320. This particular vehicle had its own story printed on a piece of paper: it was the main transportation for a national sales manager (who remains unnamed on the description of the car) of a major musical instrument company.
Not only is this Mercedes in an entirely different era than the 190SL, but it's odometer reads 630,617! It's no small wonder that this car has that many miles on it if in its previous life it had been driven to most of the music venues in America in the past two decades. This truly is a testament to the lasting power of a Mercedes. Plus, this Mercedes looked to be in great shape despite the amount of mileage it had accrued – the interior looked pristine with brown leather seats and black details.
So, if you're in the market for a new car, check out your favorite car dealer's showroom; there might be something special on display (or potentially for sale!)
If you have your own classic car story or car-spotting experience, send in your photos as we're always curious to see what others are spotting in their neighborhood.
Resources:
• https://www.kaiserwillys.com/ aboutwillysjeepstationwagonhistoryspecs
• https://www.hagerty.com/apps/ valuationtools/1961-mercedes~benz-190sl