Life is like a camera. Focus on what's important and capture the good times.
The amount of vintage vehicles I've come across in parking lots and on the street while I'm out and about is amazing! I've always been fascinated with older cars and it's always exciting to see one when you're least expecting it.
1946 Woodie
I was going to the grocery store when I spotted this gorgeous mint-condition '46 Woodie in the parking lot and I simply had to take some photos of it. Woodies fascinate me, probably because the concept of a car made with real wood is very unique and sets Woodies apart from other classic cars. I loved the multiple rows of seats plus the image of a Woodie cruising along Pacific Coast Highway (possibly with a surfboard on top) has always made me smile.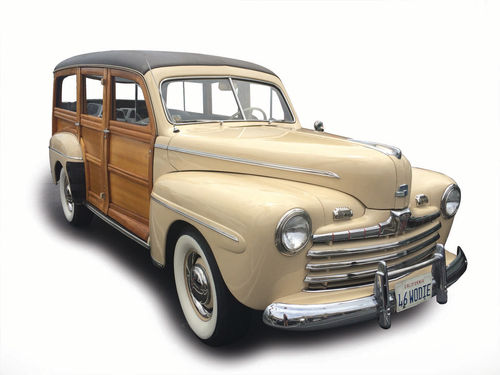 This is not the first Woodie I've spotted while running errands around town but it is the first I've seen in such excellent condition. This gorgeous vehicle didn't appear to have any signs of rust on it at all. Whether the owner has taken immaculate care of it or whether it has been restored in the past I'm not sure of, but either way, it sure is beautiful. If you're a fellow Woodie enthusiast like me, I'd love to see photos of your Woodies or Woodies that you've spotted along the way! This particular Woodie I spotted in the Costa Mesa/ Newport Beach, California, area where beautiful classic cars are much more abundant.
However, that doesn't mean that you won't run across other classic cars on your daily errands if you live outside of Southern California...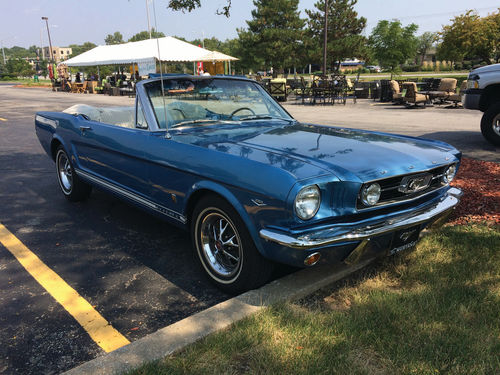 College-Town Jeep
I was out with friends in Lawrence, Kansas, home of the University of Kansas, when I spotted this neat little Willys Jeep Station Wagon fully equipped with four-wheel drive. I, of course, stopped immediately and took photos while my friends waited and wondered what I was doing. I have a soft spot for Jeeps since my family has always owned one (or two) Jeeps at a time (my dad's CJ-7 has been in the family since before I was born).
I find older Jeeps especially interesting because of their military history and offroad worthiness. This particular one has a more rustic look to it and I can't help but wonder where has this Jeep gone?
We have driven our Jeeps all over the desert since they are truly the best for offroading through rocks, boulders, and up and down cliffs. I feel like every Jeep has an interesting story behind it and I love talking to Jeep owners about the places they have driven and the things they have explored. Jeeps truly can take you to other (very remote and untouched by the modern world) places that you would not normally be able to go in a regular two-wheel drive vehicle.
Since I found this Jeep just parked on the street, I didn't get a chance to meet the owner and find out the back-story on this particular Jeep. I like to think, though, that it had some grand adventures in its day before finding its way to the college town of Lawrence and perhaps its owner has more adventures planned for it!
Classic Mustang
Since finding classic cars in parking lots and on the street has become a hobby of mine, I try to look for them anywhere I go. One sunny Sunday afternoon I was out with my mom when I spotted a gorgeous convertible '66 Mustang parked outside an outdoor furniture sale.
I haven't seen too many classic muscle cars during my day-to-day routines and errands so it was a real treat to see this Mustang, in great condition I might add, parked in the shade with the top down so I could see the nice white seats and interior (also in great condition).
Mustangs have also been in my family. My uncles have had Mustangs of various makes and models over the years so I always think of them whenever I see one, especially one in mint condition.
This car was spotted in the Overland Park, Kansas, area.
Movie Star Trucks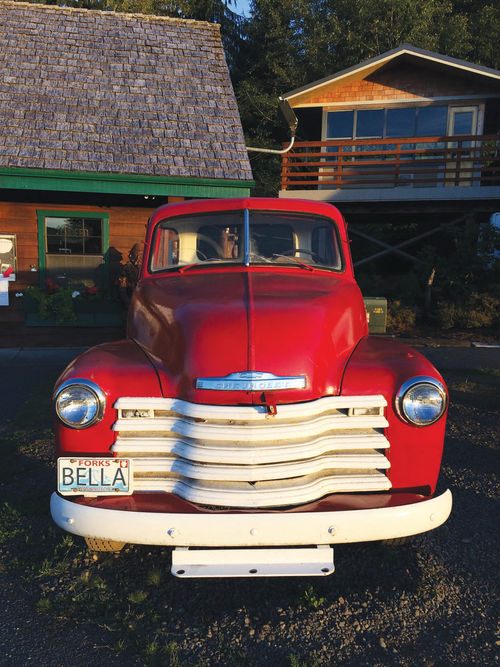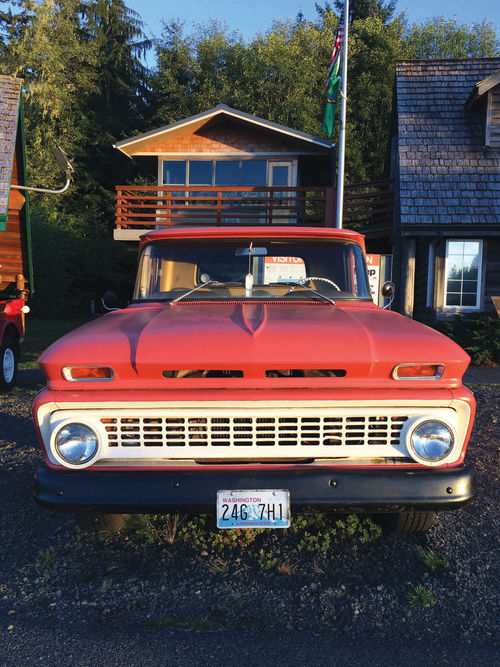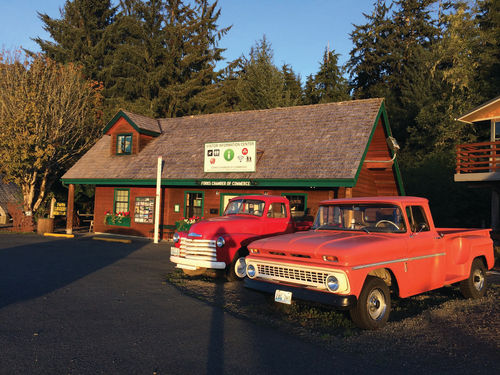 While you may see classic cars from time to time while you're out and about, it is rare to see a vintage vehicle that has been in a movie! While my mom, Judith Sipple, was on vacation in the Forks and La Push, Washington, area, she got to see two vintage trucks that both had roles in the Twilight movie and book series.
If you're not familiar with the Twilight saga, here is a brief summary (spoiler alerts ahead). A teenage girl named Bella moves to Forks, Washington, to live with her father for awhile and go to high school in the area. She had been living with her mother in Arizona previously and wanted a chance to bond with her father and experience a different environment.
While she is there, she falls in love with a vampire and befriends a shapeshifter/werewolf. Thus procedes the story of Bella dating a vampire, hanging out with a shape-shifting werewolf and facing various perils and having many exciting adventures in the process.
When Bella moves to Forks, her father gives her a vintage truck to drive to school and she has many adventures in that truck driving around town, visiting her vampire boyfriend and her werewolf friend. This truck appears in many scenes in the story and you can see this very truck in real life!
There are actually two trucks on display at the Forks visitors' center. One of them is the 1952 Chevrolet truck that Bella drives in the Twilight books. When the books were made into movies, the truck that was used in those movies is a 1963 Chevrolet truck. (Perhaps the '52 Chevy just was not available at the time they were making the films?)
Both trucks are gorgeous though, and you can see them both, side by side, at the Forks visitors' center so you see how the truck described in the books differs from the one used in the movies.
It's always nice to see (or read) about the main character of a book/ movie series driving a vintage vehicle. If you've also come across movie star vehicles, I'd love to see your photos and hear your stories.
So, my fellow classic car enthusiasts, keep your eyes peeled for classic cars in your neighborhood or on your vacations. You never know when one might show up in your local grocery store parking lot or in a town you're visiting! It's always such a nice surprise to run across a vintage vehicle when you're least expecting it.