WWII Field Marshall's 1936 Rolls-Royce
Consider the Story of the 1936 Rolls-Royce on These Pages. It Doesn't Look Like a Soldier's Car, Does It? But It Was.
Over the years we've talked a lot about the importance of the Jeep in World War II. Soldiers relied on it for transportation and it proved itself to be a more than worthy comrade in the field.
But not every soldier turned to a Jeep as a solid means of conveyance during the war. Consider Field Marshal Bernard Law Montgomery, one of England's senior military officers during WWII. "Monty," as he was known, also was called the "Spartan General" due to his ascetic lifestyle.
But when it came to cruising, he was anything but Spartan. His vehicle of choice was a Rolls-Royce Phantom, the most luxurious of the ultra-luxury cars built by this British automaker. In fact, Monty had three Rolls cars at his disposal during the war, including the one seen on these pages. It's said this one was his favorite among his trio of high-end vehicles.
It's known as the "Butler" Phantom because it was commissioned for Alan Samuel Butler, Chairman of the De Havilland Aircraft Co. (After all, when you're in the market for this type of car, you don't just go to your local dealer and pick one off the lot.) The car's bodywork was by HJ Mulliner of Chiswick and featured a front-sloping windshield that reportedly made the car 15 percent more aerodynamically efficient than would be achieved by the standard configuration. The car's aerodynamics also got a boost from the enclosed spare tire and swept tail.
But while this 1936 Rolls was built for Mr. Butler, the car, along with the other two luxury rides, were requisitioned by the Ministry of War Transport Section for the field marshal's use.
Rolls-Royce said the "Butler" Phantom went on to become Montgomery's "main official mode of transport for many years," visiting such notable addresses as 10 Downing St., the residence and office of the British Prime Minister, the prime minister's country residence, the country's War Office and military operations centers such as NATO Supreme Headquarters near Versailles, France.
And while the Rolls cars were designated as Monty's personal transportation, he also was known to provide a lift for other notable folks such as General Dwight Eisenhower, British Prime Minister Winston Churchill and no less than King George VI. The cars turned out to be very useful transport when folks such as these gathered to plan for important events such as the D-Day invasion of Normandy.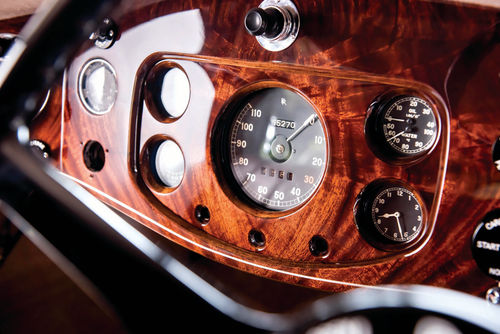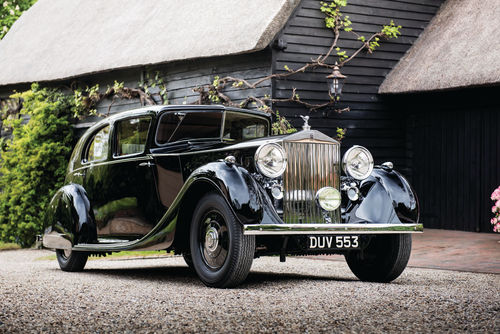 In fact, Montgomery took such a liking to the "Butler" Phantom that he kept it until 1962, and along the way Rolls said the field marshal shared his special transport with the prime ministers of Canada, Australia and New Zealand, and also used it to motor around the UK "to historic meetings, inspections and celebrations."
This veteran military vehicle has since found its way into a private collection and recently underwent an "extensive refurbishment" at the shop of Rolls-Royce specialist P&A Wood in Essex, England, which explains why an 81-year-old vehicle looks like it was just delivered from the factory.
Welcoming a New Generation to the Rolls Family
The Butler Phantom is in the news these days because Rolls-Royce is introducing the eighth generation of its Phantom line and has gathered notable cars from previous generations back to the Phantom's introduction in 1925 for an exhibition in London to promote the unveiling of its newest car.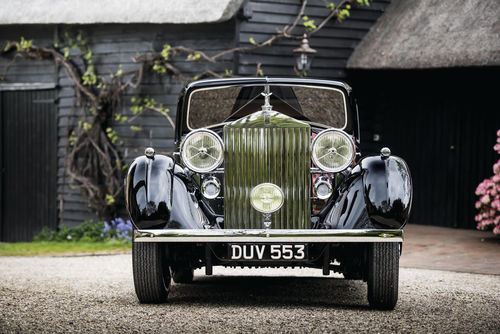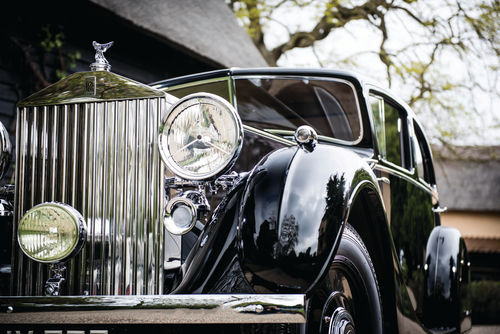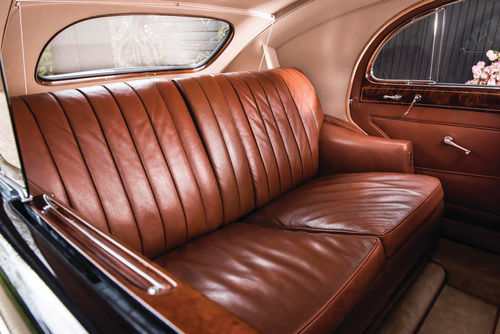 The Phantom is the top of the line for Rolls-Royce, something of a luxury supercar that stands out even among its Rolls siblings. As was noted earlier, you "commission" one of these cars and have it built to your tastes. Or as Rolls puts it, just as in the days of the coachbuilders, "patrons of luxury" can find true personalization through the marque's Bespoke program "with Phantom serving as an exquisite blank canvas from which its patron's boldest visions could be expressed."
And here's how Rolls describes the car itself, which, by the way, weighs in at about three tons: "Phantom is a timeless interpretation of the modern luxury motor car. With its powerful stance, iconic proportions and stateof-the-art technology, it's the signature Rolls-Royce. The engine delivers an abundance of effortless power (453 hp)—a magic carpet-like ride—that creates a driving experience like no other. But the pleasure begins even before you own a Phantom, as you can choose the personal features to make your motor car truly unique. This is a motor car to be commissioned, to represent your personal expression."
If you're thinking that you might like to make one of these vehicles part of your "personal expression," be aware that prices start at about $500,000 and go up from there depending on the features you choose "to make your motor car truly unique."
As you might expect, given its lofty place in the market, Rolls isn't shy about extolling the fact that the Phantom isn't designed to be a massmarket automobile.
"From the creation of 'New Phantom' in 1925, every generation of this most fabled name in luxury has served to define its moment, not only in Rolls-Royce's history, but in world history," Rolls has stated. "Quite simply, it has been the choice of the people who have defined our world and made it turn for the last 90 years."
Furthermore, Rolls says the seventh generation Phantom "established its own legend" and returned the marque "to its rightful place as the only conceivable mode of conveyance for the world's most famous, wealthy and influential individuals."
In other words, your local Rolls dealer won't be offering any cashback or 0% financing deals on the Phantom anytime soon.
Meeting the Public
Now, back to Field Marshal Montgomery's 1936 "Butler" Phantom.
The car that conveyed Royals and military leaders during World War II will soon be going back to its place in a private collection. But before that came the aforementioned London event and then it was scheduled to cross the pond for an appearance at the Aug. 20 Pebble Beach Concours d'Elegance on California's Monterey Peninsula.
But even though the Rolls is a British army veteran, more than likely the Pebble officials didn't place it alongside any restored military Jeeps that might have been on hand.