A LIFELONG INVOLVEMENT WITH WILLYS JEEPS
He Was Brought Home From the Maternity Ward In One and Decades Later Is Still Cruising In Them.
We receive numerous event notices here at Auto Restorer and we're glad to have them all. But from time to time news of an upcoming show will jump out at us because of the show's history, the types of vehicles involved or sometimes it's the folks who are working the show that grab our attention. That was the case when I recently heard from Will Springer, organizer of the Southeast Willys Jeep Get Together that will take place Oct. 7 in Mills River, North Carolina. Like all people who put in the hard work required to organize and present a show or swap meet, Will has an especially strong interest in and affection for vintage vehicles. But his story has a few extra twists that I think you'll agree are uncommon even in a hobby that's known for its ardent aficionados.
For example, consider this statement from Will: "I was delivered from the hospital in a Willys Jeep. The only new car my family ever had was my dad's 1962 Willys Wagon. I learned to drive in that Willys. Today I'm still driving and restoring that same Willys Wagon. I came into this world in a Willys and I'll go out with one."
Although it's been 55 years since that Willys Wagon first came into his life, Will has very clear memories of what turned out to be a momentous occasion for him and his family.
"I do remember the day in 1962 when my dad pulled up to our little mountain home and parked his brand-new Willys Wagon," Will said. "Dad was normally a somber WWII veteran. But that day he was grinning, holding the steering wheel of his new Willys Jeep."
Will's dad bought the Jeep for use in his job as a carpenter and got years of reliable service from the vehicle.
"He worked out of that Jeep until he retired and never once washed it," Will recalled. "He kept it greased and never 'strained it'. It even has the original clutch."
While Will's dad didn't become overly involved with the Willys' aesthetics, he made certain that it would remain fit as a working vehicle. Among other things, he kept the tailgate well-oiled and protected the wooden bed slats. Today, although Will says that overall the Willys is "a rust bucket," components like the tailgate and floor are solid and in good shape.
In addition to putting in a day's work, the Willys also served as the family car, taking the Springers camping, to church and to the grocery store.
On a hunting trip to Georgia, Will recalls that his dad let him drive alone on a sandy road near their camp. "I felt 10 feet tall and bulletproof," he stated.
Today Will is the custodian of that '62 wagon that's seen on this page. He says it's been "rolled, rebuilt, repainted, repaired and is under restoration." But even though it's a work in progress, he drives his special vehicle every week.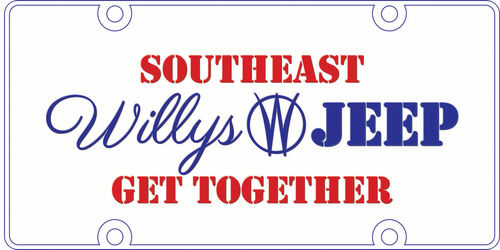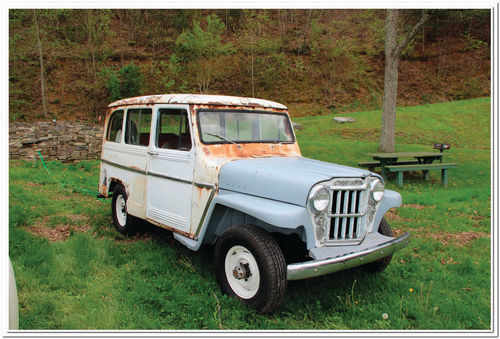 In case you're still not certain of Will's feelings for Willys Jeeps, consider that he has traveled to several states to attend Willys Jeep events so he could gain the skills and knowledge to present a show in his area. He's even visited the Eisenhower National Historic Site in Gettysburg, Pennsylvania, location of the home and farm of General and President Dwight D. Eisenhower. After all, the Willys Jeep was developed for World War II and thousands of them served the soldiers under Eisenhower's command.
As noted above, the upcoming event that drew us into this restorer's story is the Southeast Willys Jeep Get Together. It's set for Oct. 7 at the Grace Arts Center, 495 Cardinal Road in Mills River, North Carolina. That's in the Asheville/Hendersonville area which Will says "has lots to see and do." It's open to all Willys Jeeps from 1941 through 1964 and will include a swap meet, tech sessions, awardsand "story swappin'." For more, visit SoutheastWillysJeepGetTogether.com.
And there's one other thing worth mentioning here. Will signs his correspondence "Will(ys) Springer." Certainly seems like the mark of a person who's more than a little involved with his favorite ride.