But Can It Really Do 150?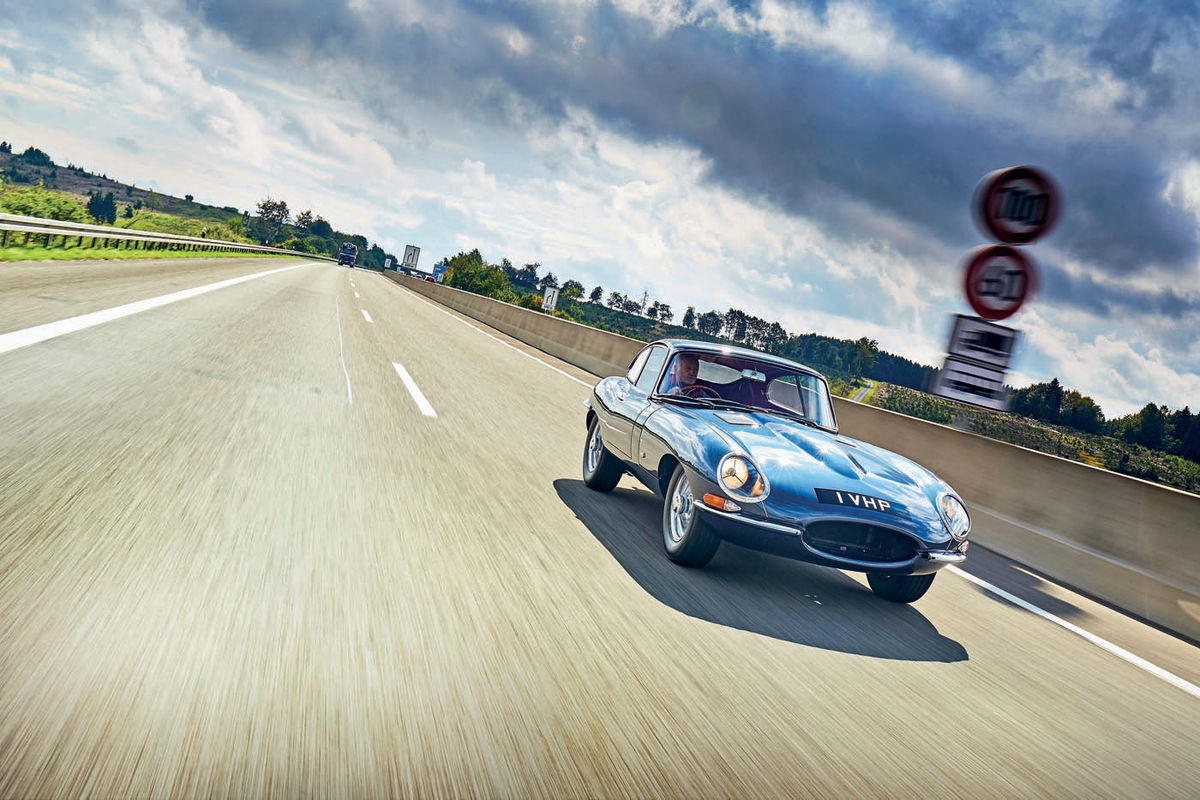 Earlier on in relating some of the E-Type Jaguar's specs, it was reported that the car could hit 150 mph. To further assess that claim, the Classic Motor Cars (CMC) restoration shop took another 1961 Jag E-Type, this one a Fixed Head Coupe, and turned it over to British Hill Climb Champion David Franklin for a hard drive on a German autobahn.
First, however, this Jag, which was restored by CMC about a dozen years ago and belongs to the company's chairman, Peter Neumark, was checked by CMC mechanics and fitted with new wheels and tires along with a higher capacity fuel pump.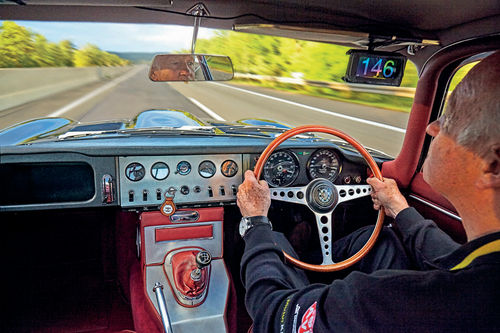 "For safety's sake, we could leave nothing to chance with the preparation of the car," CMC Managing Director Nick Goldthorp said. "The demands of running at 150 mph are very different from those required at half that speed," he added with perhaps a bit of understatement.
After the prep work was completed, hill climb champ Franklin pulled onto the autobahn and here's his report:
"I saw 146 mph and it was still accelerating when I had to back off because of cars and lorries in the distance," he stated. "When you're traveling at that speed you have to err on the side of caution. You're catching other traffic up quite quickly and you have to remember that there's no ABS, although the brakes felt strong and progressive. It would comfortably have reached 150 mph. Of that, I have absolutely no doubt."
As for CMC Chairman Neumark, who uses the car as a driver, well, he was pleasantly surprised at the results.
"I thought it would do well to get to 135, maybe 138 mph," Neumark said, "so I'm absolutely delighted."