ARE YOU READY FOR A RESTO - MOD?
The Modification of a Vintage Vehicle Can Include a Spectrum of Components. This Modified "Barn-Find" '49 Hudson Is One Extreme Example In the Group.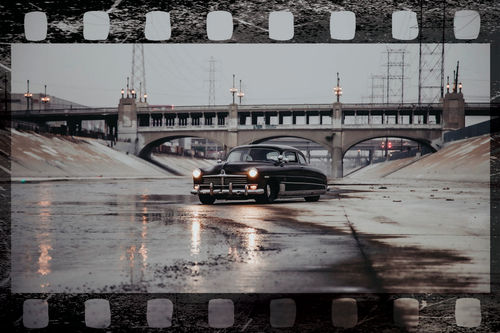 Since a growing number of folks are driving their vintage vehicles these days, they're finding that certain modifications are in order to make their special ride roadworthy in today's traffic conditions.
So instead of pursuing a stock restoration project, they take a restomod approach instead, balancing restoration with modifications to build the vehicle they want to see in their garage.
Maybe power disc brakes up front would add the stopping power needed in urban stop-and-go conditions. Power steering can come in handy when it's time to maneuver a large, heavy car from decades past under tight conditions. An overdrive can quiet and extend the life of an engine when driving at highway speeds, and speaking of engines, maybe a more modern V-8 will give you the power you need to maintain the necessary pace for traveling on a freeway or Interstate road.
Are There Limits to This Approach?
But once you start to modify a car or truck, are there limits regarding how far you should go with the updates you're including in your project. Obviously, those are matters of your personal taste and objectives. And we should include your pocketbook in that list as well, because major modifications can certainly run up the costs involved in the building of a project vehicle.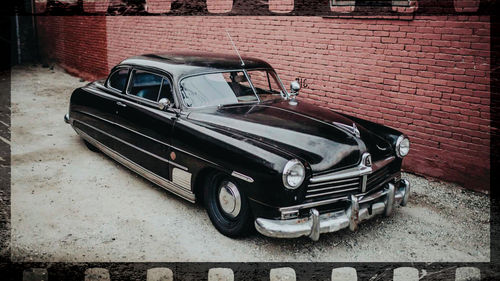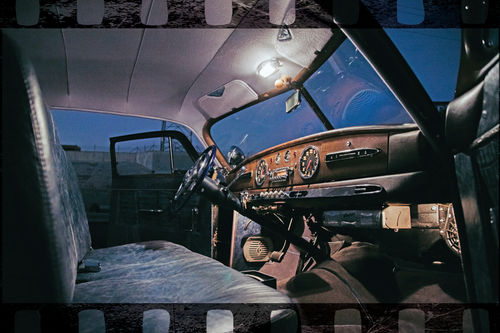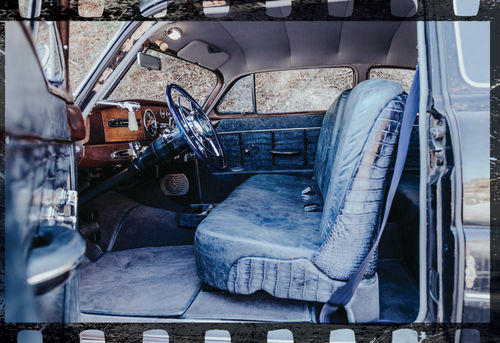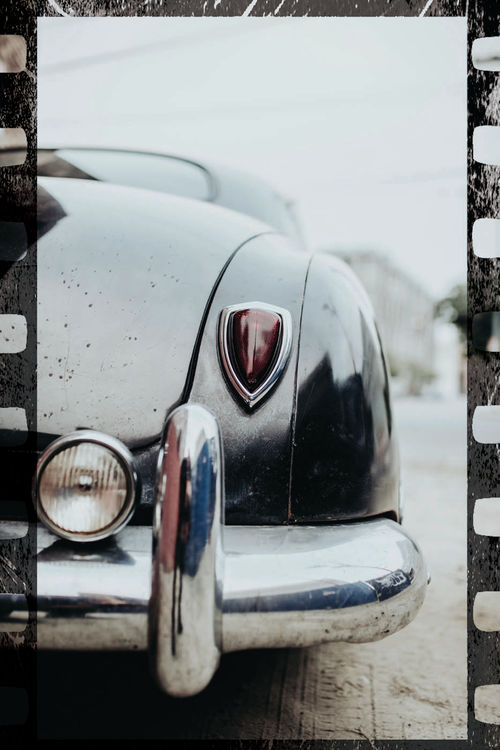 Consider, for example, the 1949 Hudson seen on these pages. In this case, the modifications far outweigh the restoration work performed on this 70-year-old vehicle. But then the build result comes as no surprise because this vehicle is the product of ICON, a Chatsworth, California, shop that specializes in highly modified cars and trucks In fact, here's how ICON describes its approach to a project car such as this one which is part of its "Derelict" program:
"The purpose of the ICON Derelict Projects is simple, or it appears as such.
"Take timeless classic vehicles from any maker, from almost any era, then re-imagine them for modern use. Stay faithful to the original aesthetic design, and in some cases ask what was the purest intended form of the design in the eyes of the original designer, before the business priorities made sacrifices in design and detail, then rewrite history. Eliminate the archaic mechanical elements to allow users to get the best of both worlds; classic styling and modern performance. Reengineer every detail to create a daily driver with timeless style, modern functionality and environmental consciousness.
"We leave the romantic and irreplaceable…finish on the exterior that only decades can create with honesty. We tailor the mechanical experience to our client's personality and use. We restore and enhance the interior space."
In other words, ICON meets with a client to discuss just what he wants in his restomod and then combines a vintage body in "as found" condition with totally modern mechanical components, automotive electronics and interior accessories.
"The concept for ICON was born in response to the direction I have seen the collector market heading," said company founder Jonathan Ward. "As demands and expectations on classic cars grew so did the desire for modern performance married to classic styling. I not only took note, I took action."
Now, About this Hudson…
"This project was built for a repeat client we love," Ward said. "He has a ranch in Nashville and loves the local culture there. So, the idea was to build a car with some rockabilly spirit: a vehicle that was distinct, yet fit the vibe of Nashville.
"Together we decided a 1949-1951 Hudson coupe would be just the right choice. As we have now built several vehicles for this client and he understands my odd brain, he encouraged me to go for it and I built every detail as if the car were for me."
A Very Uncommon Daily Driver
This barn-found Hudson was discovered in North Carolina and ICON took it from there. Interestingly enough, the client said he intends to use this totally uncommon car as a daily driver.
With that in mind, ICON based this build on custom-engineered subframe assemblies designed to integrate with the Hudson's "Monobuilt" semi-unibody construction. The chassis was then set up with 4-wheel independent suspension and a Brembo GT braking system with a Hydratech brake booster and Wilwood master cylinder.
Movement comes from a supercharged GM LS9 6.2-Liter V-8 that's rated at 638 horsepower @ 6500 rpm and 604 lb-ft of torque @ 3800 rpm.
The engine is equipped with a dynotuned crafted cold-air intake and power is directed through a performance 4L85-E 4-Speed automatic by Huntington Beach Transmissions.
There's a Griffin aluminum radiator up front and the car rides on ICON 18" forged billet aluminum wheels with original Hudson hubcaps. The car's wiring harnesses were handmade and inside you'll find a tilt steering column and an electric parking brake that's controlled by the Hudson's original handle mechanism.
How'd That Blue Gator Get In There?
Speaking of going inside, ICON said that with the interior it continued to "combine original style with modern materials."
Among notable items are the 16-inch steering wheel that was custom-cast in translucent blue, but which also carries the unrestored Hudson brightwork and horn ring. Original knob designs were manufactured by ICON in Computer numerical control (CNC) machined aluminum, and a similar approach was taken with the dash brightwork but in a chromed finish.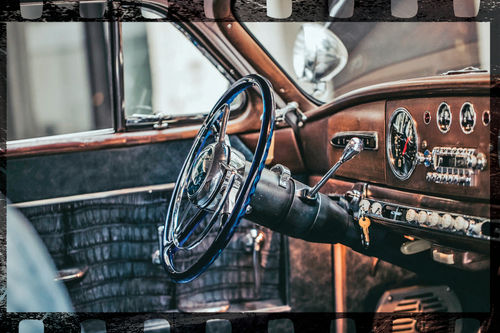 A modern Vintage Air HVAC system was installed with ICON-machined stainless-steel controls and the original gauge faces were restored but their mechanism was modernized to accept computer-controlled signals. LED lighting and a modern infotainment system are among the other features found inside.
But while the translucent steering wheel and original knob designs will no doubt catch you eye, what will truly grab your attention is the upholstery…a combination of hand-dyed wild alligator with leather.
Other interior features include German wool carpeting, a wool headliner…and alligator-trimmed wool sunvisors.
Also, to protect the interior and add to its comfort level, the floorpan and underbody have been coated with heatcured polyurea "to prevent corrosion and provide sound-deadening," and the builders added Dynamat and heatshielding throughout.
Now, about that gator upholstery and trim… Ward explained it this way:
"My recent deep-dive hobby is traditional leather-craft. As a serial craftsman, I have explored many arts, and leather-craft really speaks to me. So, I infused that into this project which features a very unique wild-caught alligator and calf leather interior, which I designed and dyed (blue) all by hand.
"It was a labor of love, with just the interior taking over 400 hours to realize!"
Could You Picture This Car In Your Garage?
While this definitely is a car with a good deal of interesting detail, it's the type of vehicle that raises some obvious questions. For example, if you had the spare cash in your back pocket, would you order a car like this one… only built to your own specifications. Or if you won a vehicle like this at a car show raffle would you keep it, drive it regularly and enjoy it, or would you head to the next big-name auto auction and put it up for bid?
And as you're mulling those thoughtsover, you might want to visit ICON's website—www.icon4x4.com—to consider some of their other projects, including a 1949 Mercury Coupe electric vehicle. But before you go there, take a look at page 20 in this issue where we feature a well-worn 1931 Ford Model A that's been modified for beach racing.
We'd like to hear your thoughts on the entire field of resto-mods…especially if you can't wait to get some alligator upholstery for your special ride.