This Family's Compact SUV Recently Came Out of Semi Retirement to Start a College Career. One Like It Might Be the Right Useful Vehicle for You as Well.
HEN AMC JEEP introduced its new XJ-series Cherokee for the 1984 model year, it was a concept not seen in the American market before — a compact, four-door, four-wheel-drive station wagon built on a lightweight unibody chassis. It was an immediate hit with the public and automotive journalists.
Family Connections
The new 1984 Cherokee also caught my attention, and that of my wife to be, Kim, shortly before we met. Thirteen years later, we had been married for 11 years and just celebrated the birth of our first son, Ian.
Since both of us had admired the new Cherokee from its inception, there really wasn't any competition in our minds when we went looking for a family car and baby transport. We bought the 1994 Cherokee seen here used (one-owner trade-in at the local Jeep dealer, 51,000 miles, like new) in March 1997. For the next 10 years it carried Ian — joined by his brother Aidan a year and a half later — most everywhere we went.
Then, at the beginning of the 2008 model year, we bought another, new, Jeep SUV and semi-retired the Cherokee to family-car emeritus status.
The next thing we knew, the Cherokee was 20, Ian was 17, and he had just gotten his driver's license. I asked him which of our three available vehicles he would prefer to drive back and forth to school with Aidan, and without hesitation he picked the 20-year-old Cherokee. This surprised me a little, as Ian has never shown as much interest in cars as his brother, who sometimes goes to car shows with me.
I brought the Cherokee out of semi-retirement, installed a new headliner and carpet, cleaned the interior, made sure all the lights worked, did some minor paint and body work to bring it back to near-new appearance and presented it to Ian and Aidan to drive to school. When preparing to install the new carpet, I did discover a rust hole in the rear passenger side floor hiding over the muffler. With the carpet and seats out, it was a relatively simple job to cut out the rust area and weld in a new rear floor pan ($38.79 plus shipping from Rockauto.com).
Since the Cherokee is looking so good now, we're making plans to take it to a local all-makes, all-models-welcome car show.
A Family Heritage of Jeeps
For me, personally, this Cherokee was one in a long Jeep history, beginning with my father's vehicles (which included CJs and at least one WWII Jeep) when I was growing up and continuing into my adulthood. I learned to drive on a 1949 Willys Overland Jeep Station Wagon.
In many ways, the Jeep Cherokee XJ is a descendant of that original Brooks Stevens-designed Jeep Station Wagon. Willys Jeep introduced its station wagon in 1946 as the two-wheel drive, four-cylinder 463 model and followed up in the 1949 model year with a four-wheel-drive version and a six-cylinder option.
Though the original Jeep Station Wagon was taller, narrower and longer than the 1984 Cherokee, it weighed about the same, had a similar wheelbase and track and had a nearly identical turning circle and interior volume. While the Station Wagon has more curves from the windshield forward than the Cherokee, it evokes a similar slab-sided, lean, airy, utilitarian look.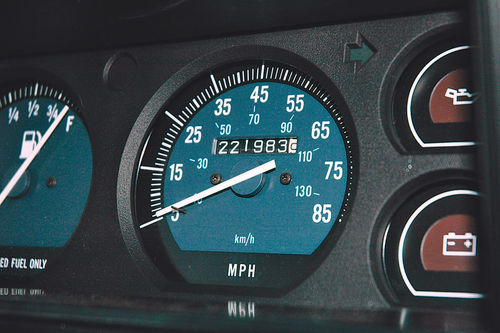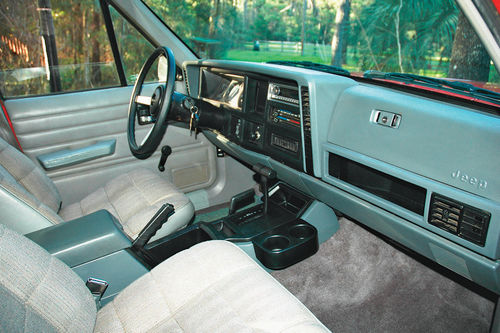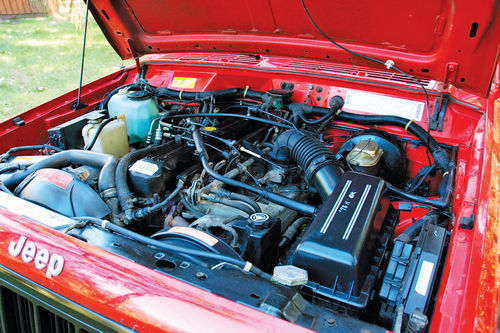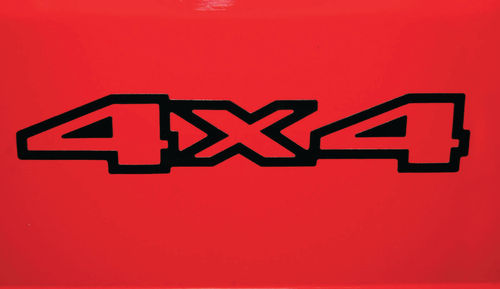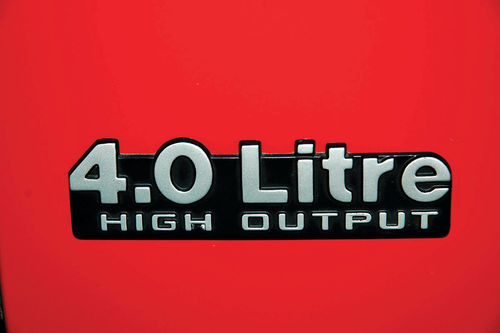 The 1984 Cherokee, even with its modest-by-modern-standards 105-horsepower base engine, was much livelier than the four-cylinder 463, but the original Jeep Station Wagon didn't feel as sluggish as one might think with only 63 horsepower from the 134-cubic-inch flathead four, at least in the lightweight, rear-wheel drive version.
My father eventually gave me that 1949 four-cylinder, two-wheel drive Jeep Station Wagon, and it was actually very pleasant to drive. I don't remember ever having trouble keeping up with the normal flow of traffic on two-lane North Carolina mountain roads, and it held its speed pretty well on hills when kicked down from 3rd overdrive to 3rd normal. It topped out at about 60 on level ground, but was very practical and usable in the 45-60 mph range, enabled in large part by that Warner electric overdrive.
As any lover of 1930s-'40s American vehicles knows, it was torque, not horsepower, that enabled low-compression, long-stroke, inline engines to cope with the real world, and usable torque at relatively low engine speeds (coupled with appropriate gearing) goes a long way toward making up for meager horsepower.
Vehicle Evolution
As the original Jeep Station Wagon was different from its military and CJ-2A siblings in 1946, so was the 1984 Jeep Cherokee a radical departure from its immediate predecessors, the much larger and heavier, conventional, body-on frame Wagoneer and its variants.
The XJ Cherokee, with its use of lightweight, high-strength-steel unibody construction, clever computer-based weight-reduction engineering, including the use of fiberglass for the lift gate, and four-door design was really in a class by itself in 1984. Even with the somewhat limited original engine options—a 2.5-liter I4 or the 2.8-liter Chevrolet-sourced V-6 that had only slightly more horsepower, the new Cherokee took the public and the automotive press by storm despite some initial discussion of whether it was a "real Jeep." It was an immediate sales success, and remained a top seller for years. The XJ Cherokee, in effect, defined the modern SUV market segment.
The XJ Cherokee is widely considered to be a masterpiece of designer Richard A. (Dick) Teague, who was vice president for design at American Motors at the time. But it is less widely known now that AMC developed the Cherokee in collaboration with Renault and benefited greatly from the technical innovation born of that marriage with the French automaker before Chrysler took over in 1987.
A Venerable Engine Plus Fuel Injection Made a Difference
Give Chrysler credit for having the wisdom to purchase Jeep and for one Cherokee innovation, especially, that followed. Chrysler engineers reworked a venerable AMC inline six that transformed the Cherokee from a great if slightly underpowered all-purposed vehicle into a fuel-injected powerhouse and propelled it to the near-cult status it enjoys today among Jeep aficionados.
This engine began life as AMC's new 232-cubic-inch straight six in 1964, and it and later versions were used in many AMC and Jeep vehicles prior to the XJ Cherokee. But by the mid-'80s, the usable power of the carbureted, emission-controlled engine was down to very marginal levels. All this changed when Chrysler pulled the engine off the shelf and re-engineered it for the 1987 Cherokee model year, giving it first a Renault-based and then later Chrysler fuel-injection and engine management systems.
By 1994, the model year of the subject Cherokee, the engine produced 190 horsepower and 225 foot-pounds of torque. Mated with Chrysler's four-speed, lock-up torque converter automatic, it was a near-perfect marriage of power train and lightweight chassis, achieving power — and especially power-to-weight ratio — competitive with many V-8 vehicles of the time.
"Officer Jeep"
The capabilities of the 4.0 Cherokee caught the attention not just of the public but also of many police departments across the country. Jeep obliged with a Special Service version of the Cherokee that sourced stock heavy duty cooling and suspension components from various Cherokee models coupled with the stock 4.0 High Output engine. The results were surprising, and in the well-known annual Michigan State Police tests of patrol vehicles, the Cherokees with stock engines raised a lot of eyebrows.
In the 1995 tests, the 4.0-liter Cherokee accelerated faster than the 3.8-liter Ford Taurus, the 3.1-liter Chevy Lumina and the 4.3-liter Chevy Caprice. Most surprising, the four-wheel drive, two solid-axle Cherokee, in the vehicle dynamics test — with an average lap time of 1:25.91 — was faster around a 1.635 mile real-world type road course than the Ford Taurus 3.8-liter, the Chevy Lumina 3.1-liter and Chevy Caprice 4.3-liter, and was less than one second slower than the law enforcement benchmark 4.6-liter Crown Victoria.
Similar results continued annually throughout the Cherokee production run, with the Cherokee Special Service occasionally besting some versions of the Crown Victoria in acceleration and around the road course. (Readers who want to check out one of these tests online can go to https://www.ncjrs. gov/App/publications/abstract.aspx- ?ID=156220 and then click on the PDF link halfway down the page.)
The fact that the four-wheel drive, 4.0 Cherokee was surprisingly competitive with dedicated police vehicles from Ford and Chevrolet in on-road performance and offered high capability off-road and in foul weather, kept the Cherokee a favorite with law enforcement until production ended (in the U.S.) after the 2001 model year.
If You're Going Cherokee Shopping…
The oldest XJ Cherokees — from the 1984 model year — are now 30 years old. Chrysler Corporation originally intended that the Grand Cherokee, introduced in 1993, would replace the Cherokee but decided to continue production because demand was still high. The Cherokee continued through a minor face-lift in 1997 which softened the sharp, chiseled-edge styling a bit and upgraded the interior. As noted above, production finally ceased after the 2001 model year.
By far the best engine choice is the 4.0 High Output inline six, beginning with the 1991 model year. The injected 4.0 was first available in 1987 with a bit less horsepower.
I have never driven a four-cylinder model, but several different versions were offered throughout production. I've always thought the 2.5-liter multipoint fuel-injected, 130-horsepower version available from 1991 on probably would be an excellent combination coupled with the five-speed transmission and the lightweight two-door, two wheel-drive model.
In the early years, AMC offered the Cherokee with a 2.1-liter Renault-sourced turbo diesel. These are rare and would be interesting if possibly somewhat more problematic to maintain than the other engines. A Cherokee with a 2.5 VM Motori turbo diesel was (and remains) very popular in Europe.
I, personally, probably wouldn't go looking for a Cherokee with the 1984- '86 GM-sourced 2.8-liter V-6, which offered only slightly more horsepower and torque than the I4 and doesn't have the best reputation.
As with any older vehicle, however, how well a particular example has been cared for in the intervening years is probably far more important than its engine or transmission.
Is It Really That Small?
One of the joys of owning an XJ Cherokee is that, because they are so popular and so many are still on the road, parts are easy to find and generally very inexpensive. I can usually find anything I need at Rockauto.com or the local NAPA parts store.
Part of theXJ Cherokee's appeal is that subjectively it feels neither large nor small. It is, in actual fact, quite compact, surprisingly so to most people. For example, I think my wife never quite believes me when I point out that her 2000 model Mazda Protégé, until recently the smallest car in the U.S. Mazda lineup at 174 inches overall, is 4.8 inches longer than the Cherokee. My mini-pickup project, a 1977 Mazda Rotary Pickup, is 6.8 inches longer with a 5.6-inch longer wheelbase. I almost have trouble believing it myself because the Cherokee doesn't feel small.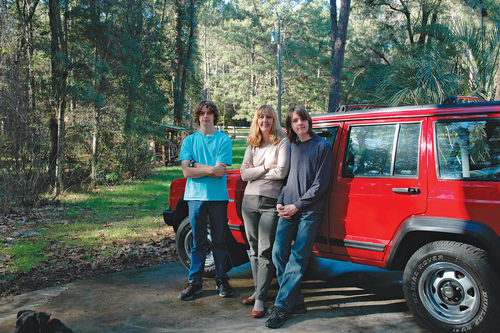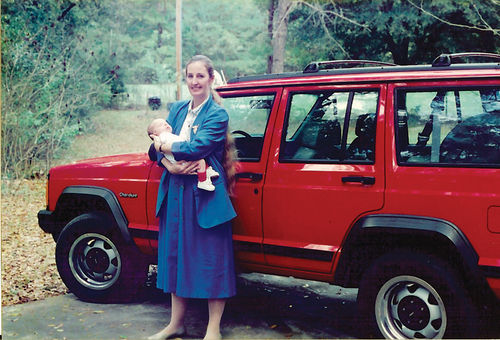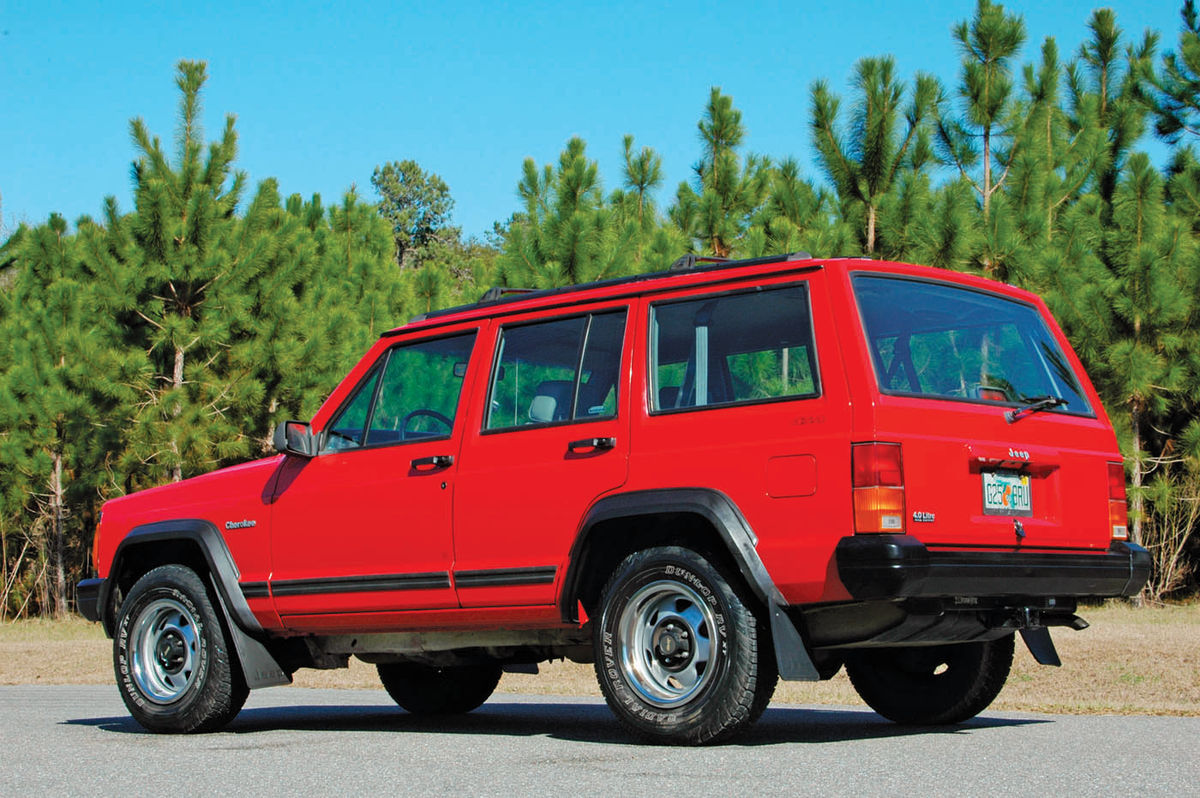 1994 Jeep Cherokee SE
ENGINE
Type Overhead-valve, high-output, in-line 6
Displacement 242 cu. in.
Bore x stroke 3.88 in. x 3.19 in.
Compression ratio (:1) 8.8
Power 190 hp @ 4750 rpm
Torque 225 lb.-ft. @ 4000 rpm
DRIVETRAIN
Transmission Aisin Warner 4-speed automatic
Final drive ratio (:1) 3.55
BRAKES
(f/r) Disc/drum
MEASUREMENTS
Wheelbase 101.4 in.
Length 169.2 in.
Width 70.5 in.
Weight 3028 lb.
Tire size P215/75R 15
Still Uncertain? Consider This…
Our Cherokee is relatively unusual in that it is the base SE model but with the a lot of options, including the 4.0 High Output six, 4-speed automatic with lock-up torque converter, Command-Trac shift on-the-fly four-wheel drive, air conditioning, reclining cloth seats, AM/FM premium system with rear, ceiling-mounted speakers, tilt steering wheel, intermittent wipers and full center console. Its odometer is now at 222,600-plus miles, all on the original drive train, of which no major components have ever been opened or worked on. After 20 years, our Cherokee remains stock and original in appearance and mechanicals.
For those who like the Cherokee, it is one of those unusual vehicles that surpasses the sum of its parts. Does it have a truck-like feel on the road? Yes. Is it basic and "unrefined?" Yes. Does it have the aerodynamics of a brick? Yes. Is the big 4.0 six a bit rough at idle? Yes.
But the XJ Cherokee is also simple, rock solid and has more usable room behind the rear seat (34 cubic feet) than any of the current crop of small and many intermediate SUVs, and parts are everywhere and dirt cheap. Also, trim, body panels, light housings, etc., are held on with readily visible screws and bolts rather than the maddening hidden fasteners that are ubiquitous on newer vehicles. Good Cherokee XJ examples are still inexpensive, although I wouldn't be surprised to see this change in the near future.
It also possesses unrivaled (short of a convertible) visibility, something I appreciate with my 17-year-old now driving it. Extraordinary visibility is one of the things Ian mentioned when we discussed which car he would prefer to drive to school. Check the mirrors, give a quick glance over your right and left shoulders and you've pretty much covered 360 degrees.
The Cherokee is also good-looking. Visually it is one of those timeless designs that just works, thanks again to the skill and expertise of master designer Dick Teague. In a March 2006 series of articles on his picks of the 20 greatest cars of all time, Automobile magazine journalist Robert Cumberford called the XJ Cherokee "Possibly the best SUV shape of all time, it is the paradigmatic model to which other designers have since aspired."
A Future Classic?
When will the XJ Cherokee become collectible? Here's some food for thought: A restored 1977 Toyota FJ Land Cruiser, a worthy Jeep competitor in the Wrangler/CJ class, sold at auction recently for $101,740. The Land Cruiser is a great vehicle in its own right, but $101,000? The XJ Cherokee handles better on the road, is equally competent off-road, is much better riding and comfortable, is still a viable family vehicle, gets much better gas mileage and one can find excellent examples for way less than $10,000.
According to Chrysler records, 2,248,119 XJ Cherokees (including the "Wagoneer" trim and appearance variant) were produced by AMC and Chrysler for the U.S. market during its 18-year model run. Unfortunately for would-be buyers looking for good, original Cherokees, a lot of those remaining have been heavily modified due to their popularity with off road enthusiasts.
Am I biased toward Jeep? Absolutely, but my bias is born of decades of personal experience with Jeeps and other vehicles.
For those looking for a modern classic that is capable and practical, has lots of character, is easy to work on, inexpensive to maintain and is likely, in my opinion, to begin to appreciate in the near future, the XJ Cherokee is worth a long, hard look.
And if you want a second opinion, ask my sons.