TWO CARS WERE FOR SALE ...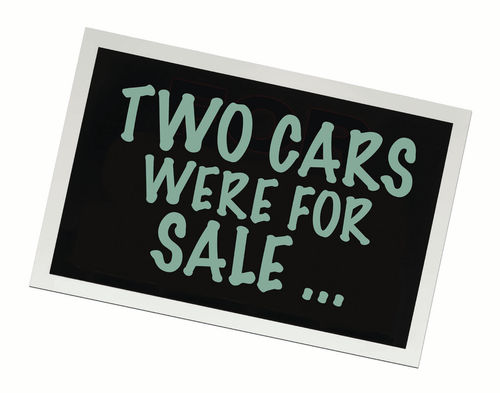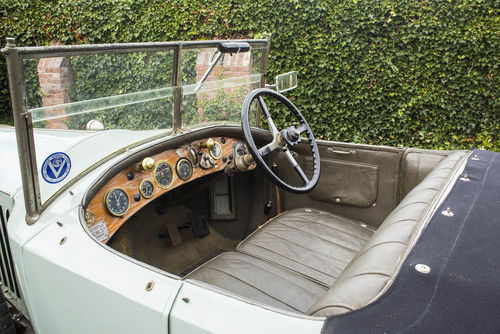 One Vehicle is Close to a Century Old With a History "Worthy of a Film." The Other Had One Owner and Went Just 4000 Miles Over the Past 30 Years.
The annual Arizona auctions draw much attention each January with their lists of high-dollar muscle cars and hot rods, and many follow the proceedings with great interest. After all, it's always fun to watch the pristine cars on parade, marvel at the millions of dollars changing hands and daydream about which car we'd have delivered to our garage…if we had the funds.
But while the Scottsdale auction events always draw our interest, fans of vintage cars and trucks can tune into a range of vehicles with far different backgrounds by checking out the ongoing auctions that take place across the Atlantic.
For instance, consider two cars that recently sold at a London auction conducted by H&H Classics. One was a 1926 Rolls-Royce 20-horsepower Tourer and the other a one-owner 1989 Austin Mini with 4000 miles on the odometer.
A Closer Look at the Rolls…
The Rolls touring car has crossed the ocean several times, was raced on numerous occasions, became the official conveyance for British royalty, was used by opposing armies during World War II and raced again after the war.
As Damian Jones, Head of Sales at H&H put it in summing up the car's background: "This fabulous Hooper-bodied Twenty requires recommissioning but boasts a life story worthy of a book or film!"
The Rolls was ordered early in 1926 by the owner of a tin mine and rubber plantation in what is now known as Malaysia but was then the Malay States.
The car was loaned to the Duke of Gloucester who was visiting from England in the late '20s and during World War II it was drafted into use as a staff car, first by the Japanese army and then by the British.
After the war the car was sold to an Englishman named Henry Stonor who was living in Malaysia at the time. When he returned to the UK in December of 1951 he took the car with him and delivered it to the Rolls-Royce factory in Crewe, England, where the car's engine was rebuilt.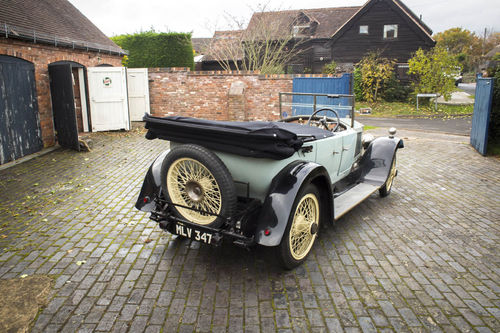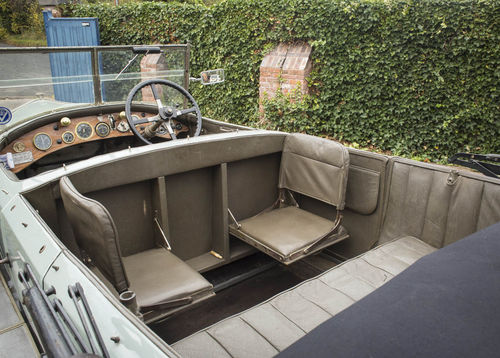 Stonor and the Rolls returned to Malaysia in 1952 and, as a founding member of the local Vintage Car Club, he drove the car to a second-place finish behind a Bentley Speed Six at the November 1953 Malacca Speed Trials and then took first place ahead of a Rolls-Royce Silver Ghost and Jaguar SS100 at the October 1954 Rally of Malaya. During that rally the Rolls covered 320 miles of largely unfinished roads in nine hours. (The car had been built with heavy duty leaf springs which no doubt helped during that rough ride.)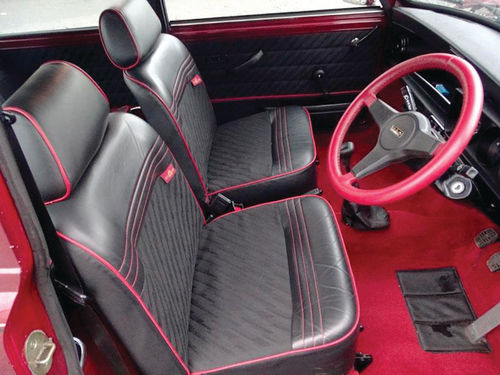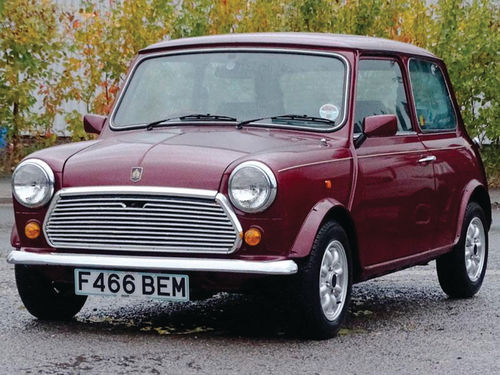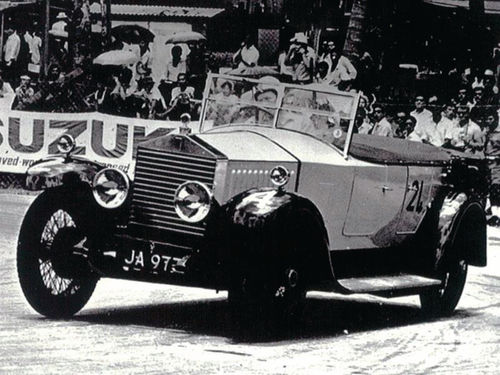 The Rolls survived a collision with a rubber tree in 1955 (it's not clear how that happened) and was entered in competition once again. It also was further used for royal transport when British Prince Richard of Gloucester toured Malaysia in January 1963.
The car bid its goodbye to Malaysia with a third place finish in a "support race" at the 1967 Malaysian Grand Prix and was returned to England by its new owner, an art dealer named Eric Lister.
Lister promptly sold the car to a race car engineer/car dealer who sold it to the "renowned" Sharpe Family Collection in June 1969.
Over the years the Rolls was repainted "several times," rewired, given a kingpin overhaul and a new exhaust system along with receiving replacement items such as new tires...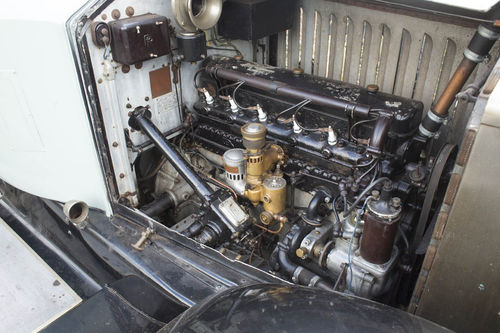 Some of this work was done by a man named Alan Giles who first encountered the car in Malaysia and bought it in 2012 for nearly $75,000. He died before completing his work on the car and never had a chance to drive it. His family then placed the car in the recent auction.
Prior to the sale, H&H said it expected the car to draw between $44,000 and $57,000 but it did better than that, changing hands for $62,580.
The buyer's name or plans for the Rolls were not disclosed but it would be interesting to catch up with this much-traveled Tourer when it reaches its 100th birthday seven years from now. Maybe it will have even built on its legacy by then.
Now, About the Mini…
Moving on from an antique luxury car that spent decades crossing the ocean and entering races, let's look at a very different vehicle that sold at the same H&H auction
Unlike the Rolls that had multiple owners over its 93 years, the Mini had just one woman owner who purchased the little car new three decades ago. Furthermore, while the Rolls was taking part in races and colliding with rubber trees, the Mini racked up a mere 4000 miles in everyday driving. (The Mini, with front-wheel drive powered by a transverse engine and transmission setup, was developed to serve Great Britain's need for a more fuel-efficient car. You've no doubt seen an original Mini and would agree that the vehicle certainly has a fitting name.)
In addition to its exceptionally low mileage, this car was one of 2000 Cherry Red examples built in observance of the Mini's 30th anniversary. It came complete with its original sales agreement, owner's book pack, keys and plates.
Prior to the auction, H&H estimated that the Mini would go for $10,000 to about $13,000 but it easily beat that estimate by changing hands for $16,462.
Commenting on the fact that the little car had just one owner over the past 30 years and sold for above its expected price, H&H stated: "There is something about Minis that seem to make for an automotive love affair."
Are there any Mini owners out there who would—as the Smokey Robinson song says—like to "second that emotion." If so, let's hear from you and while you're at it why not share a photo of your favorite ride as well.