Volkswagen Buses are Making a Comeback, Both as Works of Art and as Small Businesses.
Volkswagen Buses have always captured my attention so whenever I spot one out on the road or in a parking lot, I always stop and admire them. These two VW Buses that I spotted recently are unique in their own special ways. I always enjoy coming across vehicles like these – they really make an average trip to the grocery store or a visit to a local event that much more exciting and memorable!
Artwork on Wheels
I spotted this gorgeous VW Bus in a parking lot in Costa Mesa on a recent trip back to California and had to stop and photograph it! I've seen many beautiful VW Buses, especially in the Southern California area, but this one was turned into a work of art. The entire exterior was painted with an exotic mural. A scene that resembles the lush green mountains in Hawaii covered the driver's side while the passenger side was painted with a sunset beach scene complete with palm trees and seagulls. Only in California do you spot such creativity on the sides of a VW Bus! I would love to meet the owner/artist of this amazing vehicle – it really gave me some inspiration for my own artwork and was a refreshing pop of color in an ordinary parking lot.
VW Bus Turned Photo Booth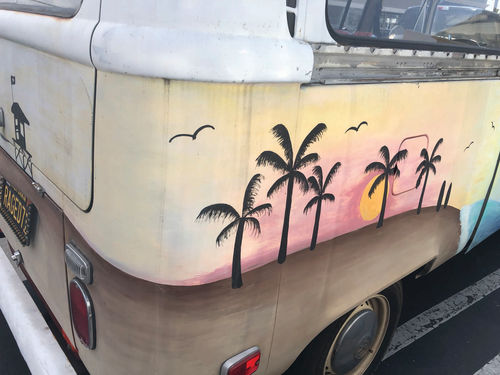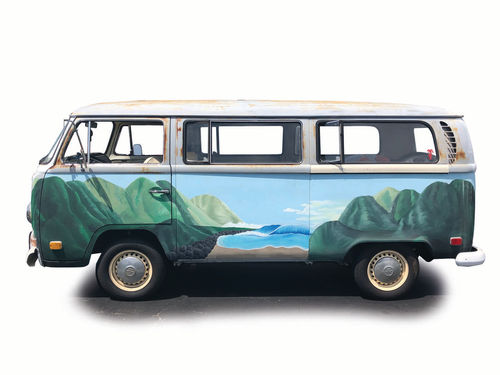 While attending an event (The Taste of Leawood) in Leawood, Kansas, I spotted the Photo Bus; it was a charming red VW Bus turned into a photo booth! I, of course, had to get in line and see what this was all about. The bus is set up just like an old-school photo booth – once inside, you sit in the back seat of the bus and there is a camera right behind the front seats.
There are fun props: funny mustaches and things you can hold up for your photos. Afterwards I spoke to one of the owners, Cate DePrisco, (the other owner is Cate's husband, John DePrisco) who told me a brief history of the Photo Bus. They bought this red VW Bus (which was built in 1970) in Spokane, Washington, and drove it back to Kansas City. They also have a second Photo Bus, a blue 1968 VW, which came from Wichita, Kansas. Cate and John established their company in 2012 and travel around the Kansas City metro area for events such as weddings, corporate gatherings, parties, etc.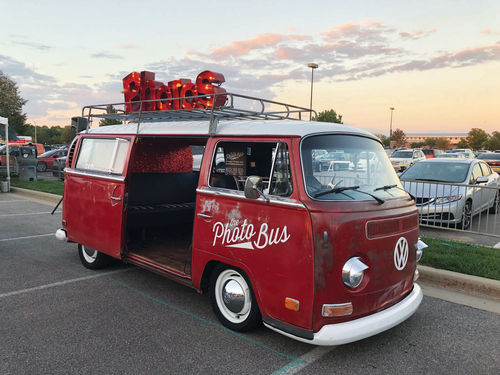 There is a nationwide website for the Photo Bus as well. If you're not in the Kansas City area and would like to have a Photo Bus at your event, you can explore the list of cities and find a Photo Bus near you!
The Photo Bus also offers different photo booths (besides the bus if you're needing something smaller) such as an enclosed booth made of bamboo, an open air booth if you don't have space at your venue for a VW Bus, and a gif booth which is an animation of four photos put together to make a mini video. Another nice thing about the Photo Bus is that the photos are taken at your own timing, there's no pressure to change poses or props quickly as you would with a timed camera.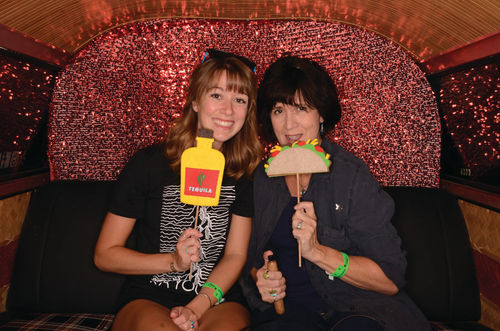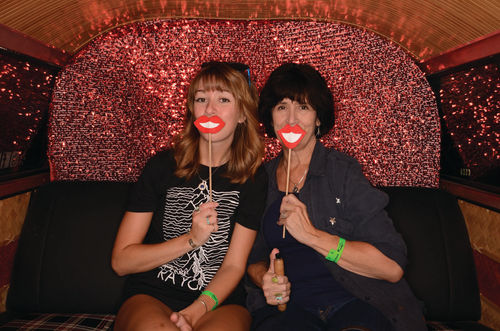 For more information or if you're interested in hiring the Photo Bus for your event, visit their website:
PHOTO BUS WEBSITE:
PHOTO BUS NATIONWIDE WEBSITE:
What VW Buses Have You Spotted?
If you've also spotted some interesting and creative VW buses near you, send us your photos – we'd love to see what other fun buses are driving around!