Tips for the novice— and other—restorers
Question:
My uncle gave me his 1966 Mustang Fastback, and it is all there with little rust. It runs, but the tires are flat and it needs restoration. I have always wanted this car, and now I have it and want to restore it, but I have never done a restoration before. I am a pretty good mechanic, and kept my cars running during my college days, worked in gas stations and the like as a kid, but I have never done anything this extensive. What should I be thinking about before I start the job?
Answer:
Let me offer these 10 restoration tips to help you avoid the pitfalls that could sabotage your project efforts. In some cases I have made the very mistakes mentioned, and have paid the price for my folly. There is no need for you to repeat my blunders.
TIP 1—First off you will need a twocar garage with a concrete floor and some basic hand tools such as a socket set, combination wrenches, a propane torch and Vise Grips at minimum to get started. I have restored a car in a one-car garage, but it's difficult because you have no space for shelving on which to store things, and you end up working outdoors most of the time. Barns with dirt floors are no good either because dirt absorbs moisture that will rust your car's body, and it also gets into bearings and other critical places and causes damage.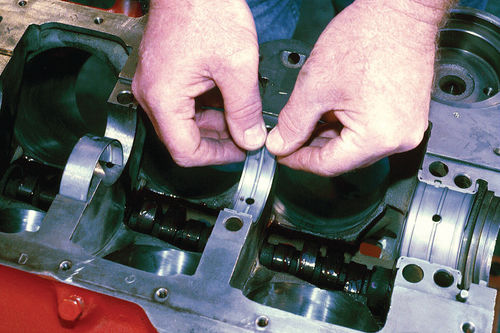 More expensive tools such as torque wrenches and engine stands can be purchased on an as-needed basis. Others, such as cherry picker engine hoists and large bearing pullers can be rented at tool rental yards if you can't spring for them when you need them. Luxury items that make life much easier such as compressors, welders and blast cabinets can be delayed until you can save enough money to acquire them. Sooner or later, if you stick with the hobby, you will wind up with these items anyway.
TIP 2—You will be restoring a simple and fairly common car for your first effort. You don't want to take on that rare and exotic front-wheel-drive 1936 Cord Westchester until you have a sense of what it will take to do the job. Everything you need for a 1966 Mustang Is out there somewhere, and generally for a nominal price. Keep Mustang Country in mind for anything you might need:
Mustang Country
14833Lakewood Blvd. Paramount, CA 90723
TIP 3—Do your homework. Gather together a shop manual, automotive books, andpast issues of Auto Restorer that pertain to your problems and read them carefully. Even though classic Mustangs are pretty simple, every make of car has its unique aspects and special techniques required to fix it that are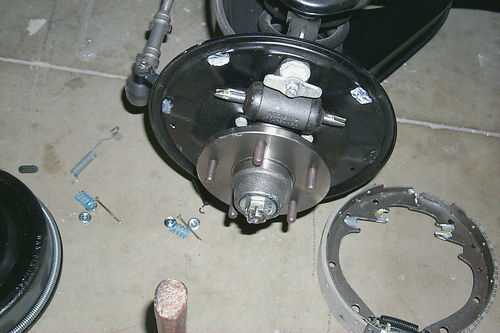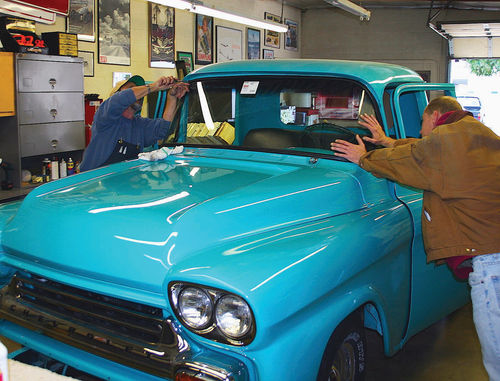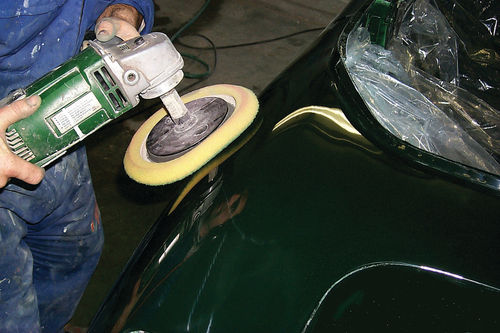 TIP 4—Join the club. You'll meet people who know how to work on your Mustang and how it is supposed to be. And you'll probably meet people who have parts you need and will even help you install them. You will gain a lot by looking for parts and services in the club's publications too. And you'll make new friends with interests similar to yours.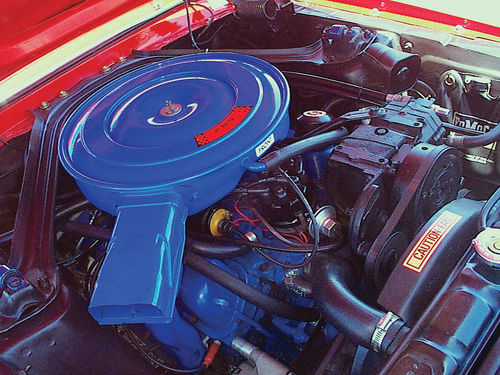 You will also develop a better idea of what your car is worth, and what you should pay for things. Which car is a good candidate for restoration you ask? Well, it's a car like your Mustang that is basically all there with no major rust, no major collision damage, and no terminal mechanical problems. In other words, a sound car that needs to be gone through to make it like new again.
I'm not talking about a fine original low-mileage car that is just showing a few signs of wear either. Those kinds of cars should be refurbished as needed, then maintained and enjoyed, rather than restored, because they will only be original once. Actually the perfect restoration candidate is a car that might be destined for the scrap heap at some point down the road if no one rescues it, but is far too nice to be parted out.
TIP 5—Everyone knows someone who has pulled a badly rusted, incomplete derelict out of a riverbed and spent several years and thousands of dollars to make it new again. I applaud and admire such people because the challenge is daunting. But you don't want try it your first time out.
The reality of the situation is that doing such a thing with any but the most sought-after rare classics will cost more than the car is worth in both time and money. And besides, if you are doing a common and popular make such as your Mustang or a tri-five Chevy, there are still too many good ones out there to make restoring a wreck not worth the trouble.
TIP 6—Do the mechanical work first. You want to do this for a couple of reasons. The first being that you won't want to be pulling carefully painted hoods and fenders off in order to rering a tired engine later, because you will chip the paint and run the risk of damaging carefully restored components.
Secondly, you won't enjoy driving a beautiful but undependable classic if it breaks down. If the car is old and tired and has quite a few miles on it, you can figure that just about everything needs maintenance, if not a rebuild. And understand that any component left in a tired state will eventually cause you trouble.
TIP 7—Get a digital camera or phone. And then when you are taking things apart take pictures and print them out so you will have a record of how things are supposed to be. We all think we will remember, but two months later we aren't sure how that throttle linkage went, or which hole got the long bolt when it's time to re-install the water pump.
Store all the fasteners for each component in labeled Ziploc plastic bags so you know what goes to what. This will save you hours of searching through buckets of bolts to find the correct ones later.
TIP 8—Get a computer and go online to search for parts and information. It's easy and safe. I have been buying parts on the Internet using my credit card for years and have never had a problem, and the net lets you search the world over for that hard-to-find component.
My favorite source for engine parts is Egge Machine in Santa Fe Springs, California. They can fix you up with pistons and engine parts for just about any car ever built and are the largest supplier of old car pistons in the world. In fact, often as not, when you buy old car pistons from other sources, they came from Egge originally, so why not go directly to the source and save the markup? Here's how to contact them:
Egge Machine Company
11707 Slauson Ave. Santa Fe Springs, CA 90670
800-866-EGGE
Tip 9—Don't try to beat out dents in your fenders or weld in patches on your pony car until you know what you are doing. Panel beating requires skill and experience. Get a couple of old, rumpled, discarded fenders or hoods from a local salvage yard or body shop and learn panel beating on them rather than risk damaging your chariot.
Tip 10—Take classes. The reason mechanics, panel beaters and upholsterers are well paid is they need to know a fair amount in order to do these things. Evening classes at your local junior college or trade school are a good way to round out your skills and gain experience. Yes, you can learn what you need to know at home in your garage, and you can do it all. Lots of people have, but it takes a great deal of patience and passion to do a complete restoration all by yourself.
Also, if you don't want to take the time to learn how to do a certain part of your restoration, you can always pay skilled professionals to help. Most of us do that when it comes to certain tasks we have little desire to learn such as machining and upholstery.
And don't lose interest. Near the end, when the car is all painted and the bright work is restored, things seem to happen fast. And when you are finished, you can stand back and say: "I did that."