THE MAN WITH THE "FUNNY" CARS
Bill Porterfield Is Serious About Preserving Vintage Funny Cars. He Has One Historic Vehicle and a Second Car Is Almost Completed.
Where do old race cars go to die? The lucky ones end up at Bill Porterfield's farm located a few miles east of Lansing, Michigan. After this drag racing enthusiast completed his General Motors engineering career in 1999, he constructed the estate of his dreams and launched his cause to save early "funny cars" from extinction.
That weird descriptor was coined in the early '60s for American muscle cars with their rear axles moved forward for improved traction at the drag strip. By the end of the decade, evolution advanced this quarter-mile category to single-seat, tube-frame, fiberglass-bodied missiles bearing only a passing resemblance to any factory model. With fuel-burning, supercharged V-8s bursting out of their elongated bodies, funny cars crowded 200 mph in the quartermile with acceleration quicker than anything on four wheels short of top-fuel dragsters.
An Ongoing Involvement With High Performance
I've known and admired Porterfield for ages. In 1977, he offered me the wheel of his 737-horsepower Kelmark GT for a memorable 203-mph ride at Ohio's Transportation Research Center. A decade later, I traveled to Firestone's 8-mile test track in west Texas to report on Oldsmobile's turbocharged four-cylinder Aerotech, in which A. J. Foyt set a 257-mph closed-course speed record under Porterfield's guiding hand.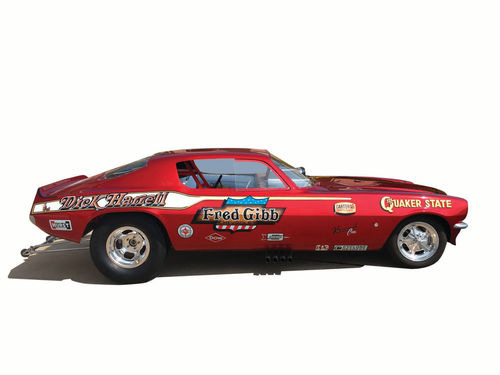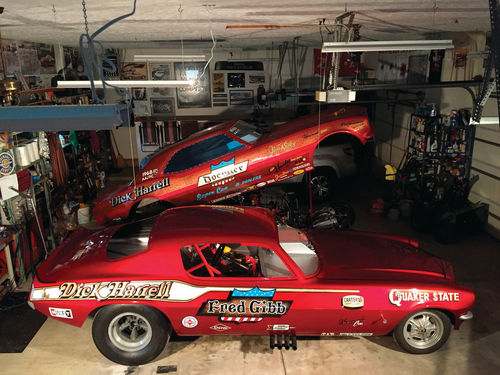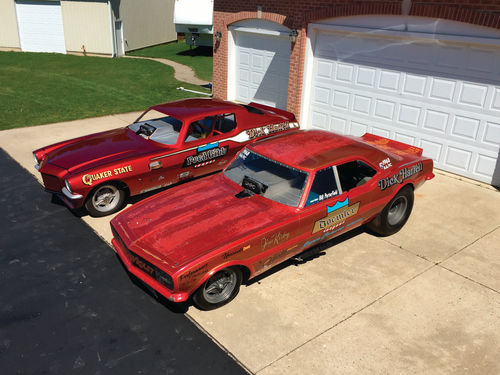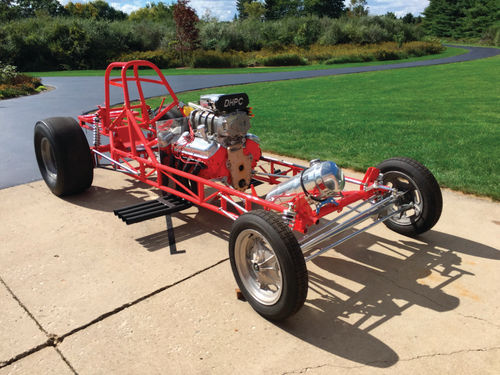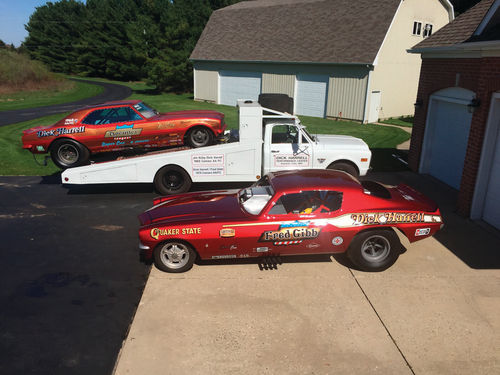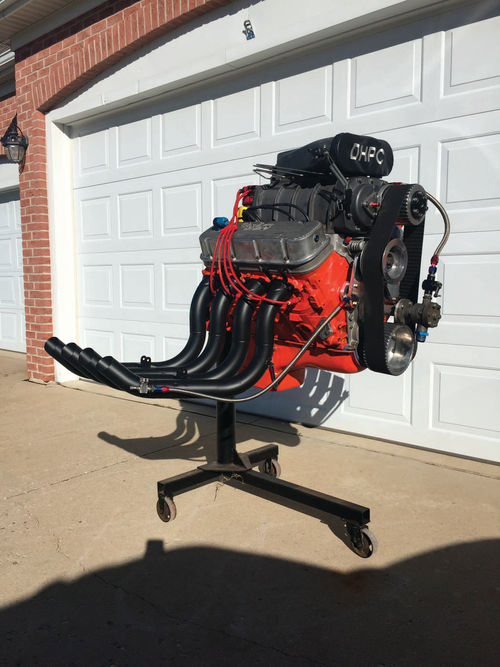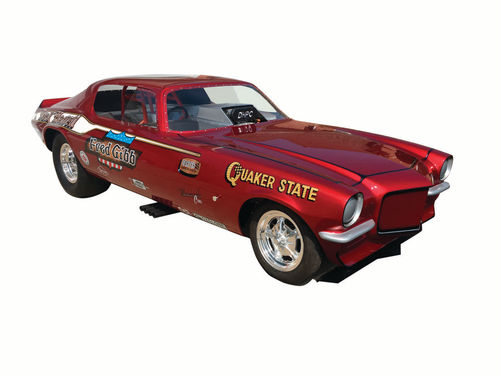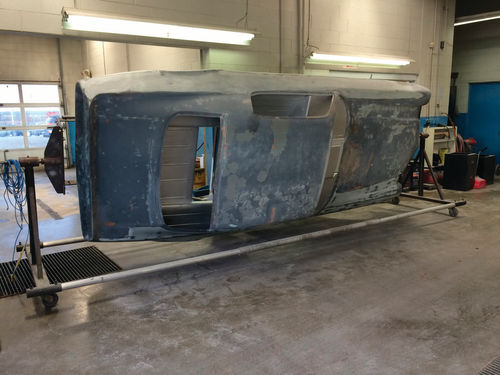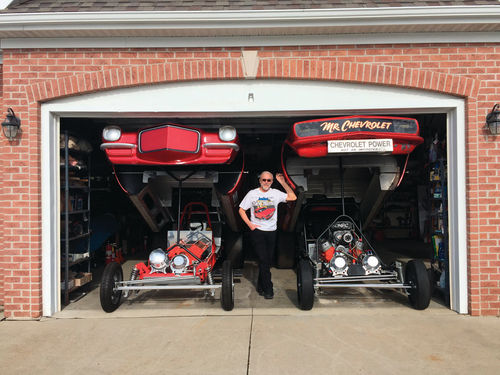 In 1988, Porterfield established Nostalgia Supercars to preserve and display historic muscle cars. After he tracked down one of the 1969 Camaro ZL1s Chevy built for drag racing and returned it to factory spec, Porterfield shared that treasure for a Car and Driver road test and a 1994 (August) Classic Auto Restorer feature story. (Editor's note: "Classic" was dropped from the magazine's name in 1999.)
With half a century of faithful service to its credit, the '69 Chevrolet Camaro has become the muscle car of choice for practically every enthusiast with a subscription to a hot rod magazine. Consider Bill Porterfield the patron saint of this religious sect.
Carrying his obsession with big block Camaros to the logical extreme, Porterfield located and purchased the very first of 69 Camaro ZL1s manufactured by Chevy, the actual car raced by Fred Gibb and Dick Harrell in the American Hot Rod Association's Super Stock Eliminator class. This drag warrior required a total restoration. During their 1989-90 tour, Porterfield and associates visited six states for a dozen static displays, all-out exhibition runs, and match races. Part of the Nostalgia team's motivation is honoring Harrell who perished in a 1971 racing accident, the year after he was named AHRA's Driver of the Decade (see http://www.dickharrell. com/about/).
This 50-Year-Old Camaro is "Cackling"
Another fortunate Porterfield find was a Camaro funny car built in 1968 by Don Hardy for Missouri-based Jim Kirby. During its five-season competition career, this car wore three different paint jobs, a supercharger was added, and it joined the Dick Harrell Performance Center team in Kansas City. After its racing days had ended, Kirby's racer endured 30 years in storage before its rescue in 2003. Luckily, the gorgeous candy apple red with gold lace motif was in excellent shape requiring only modest freshening. In 2009, after the chassis and engine had been restored, Porterfield bought the car, launching his prize on the following year's show and cackle circuit.
For safety's sake, vintage funny cars are barred from demonstrating their speed on a drag strip. Instead, they're parked with bodies hinged skyward and engines fired to entertain spectators with what's called cackling: the sight, sound, and aroma of exploding nitromethane and alcohol. The ground shakes with Gatling gun bursts. Eyes burn, noses wince, flames shoot from upturned pipes. Mothers gather their children into protective custody.
To enhance his roving road show's spectacle, Porterfield located one of the ramp truck haulers used by the Harrell team and had his faithful colleague Greg Mankin restore it to original condition.
A Second Camaro Is In Process
In 2007, the remains of Harrell's 1970 Camaro funny car were discovered by two other associates, Bob Gibson and Brian Beaver. In spite of the fact the engine and chassis components were long gone and the one-piece fiberglass body was a mess, Porterfield recognized a candy apple red and gold opportunity: the reunion of two of the Dick Harrell Performance Center team's successful funny cars.
With the 1970 Camaro project now underway, Porterfield is essentially the conductor of a far-flung orchestra of experts commissioned to supply their services. After Jim Beecham re-laminated the foam core reinforcements sagging from the inside of the roof, Porterfield handed the body over to Team One Chevrolet in Charlotte, Michigan, for prep and paint work. Craftsman Chancey Rathburn spent nearly 900 hours making repairs and duplicating the elaborate 1970 paint scheme.
The finished shell was then hauled to Tonawanda, New York, for Dan "The Sign Man" DeLaney to add the extensive lettering array. Dave Farr in Lansing, Michigan, constructed the chassis, a dead accurate recreation of a 1970 Don Hardy design. Mark Fotiu is supplying a supercharged and fuel-injected Chevrolet big block V-8 capable of producing astronomical horsepower. (Porterfield won't reveal exactly how much.) Once the engine is finished and installed in the chassis, Ken Sperry will tune the monster to cackle with utmost enthusiasm while burning 100-percent nitromethane costing roughly $20 per gallon. Blending in methanol would trim operating costs but Porterfield prefers the go-for-broke fuel because of the more intense flame and fury exiting his exhaust ports.
The goal is a 1970 Camaro funny car armed and ready to rip through the summer 2018 exhibition season. In the event you need a major cackle injection to complete your life, Bill Porterfield would happily add your location to his schedule for nominal expense and appearance fees. You can get in touch with the patron saint of early funny cars at blporterfield@ att.net.