The Girl With the Mustang
Her Dad First Restored This Pony As a Gift for Her 16th Birthday. Now, After a Second Restoration, It's Become Her Automotive Keepsake.
Editor's note: As part of our observance of the Mustang's 50th Anniversary, we wanted to relate the story of someone who owns and drives one of the earliest of the ponies. Fortunately for me, I didn't have to work really hard to find this Mustang tale. Gina Cioli, the owner of the car on these pages, is a friend of mine who is very proud of her Mustang and likes to talk about it. And along with bringing a timely message, her Mustang project very clearly demonstrates some of the good things that can happen when a family shares an ongoing interest in a special vintage vehicle. So, take it from here, Gina:
IN ROCKLIN, CALIFORNIA, in the fall of 1993 my dad, Frank Cioli, called me out to the garage to see what he had on his trailer. It was an old Mustang, covered in cobwebs. There was a radiator on the front seat and a hole in the driver's side floorboard.
I looked inside the car to see random car parts strewn about, along with an old 8-track player and a poster of El Salvador.
Needless to say, the car needed some work…but it was now in the hands of a restorer who was more than capable of getting this pony back on the road. I was about to turn 16 the following spring and my dad had quite a few Mustang restorations under his belt. I had seen what he was capable of doing, so while others may have been skeptical about whether this dented, rusty shell of a Mustang could ever be drivable or even presentable again, I knew I would have the coolest car of any other 16-year-old in school by the time he was done.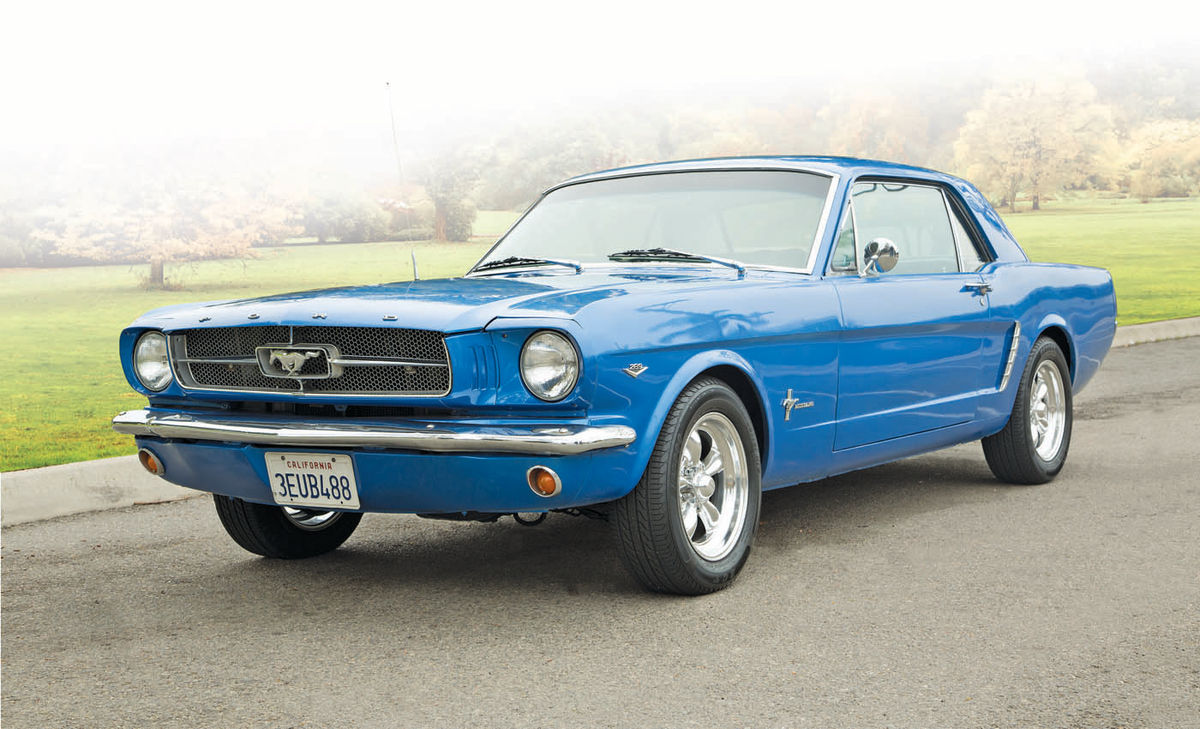 It Started With an Initial Restoration
Technically it was a 1964½ Mustang, but by the time my dad got his hands on it, someone had already replaced the original engine with a 289 V-8. All that remained of the 289, however, was the block. My dad said the block wasn't worth trying to save, so he purchased another 289, rebuilt it and then switched out the original generator system for an alternator. (The car still had the generator bracket, the "GEN" red light in the dash, and generator wiring when it arrived at my dad's house. The generator itself was in the trunk.)
My contributions over the next few months included cleaning whatever was needed in the garage, handing tools to my dad, and keeping a fresh pot of coffee going. For the most part, I just kept my dad company while he did all of the work. I watched him do everything from engine work to putting in a new headliner, reupholstering the seats, and welding a new floorboard into the driver's side floor.
But while a lot of restoration work went into the car, my dad wasn't pursuing perfection at that point in time. He knew I was going to be driving this car in a cramped high school parking lot, and that I would soon be off to college where my Mustang would be parked at the dorms. Because of this, and the fact that he only had about six months until I turned 16, my dad's goal for this restoration was to make the car safe and drivable. He always said there would be another restoration later down the road when he would really make the car pristine.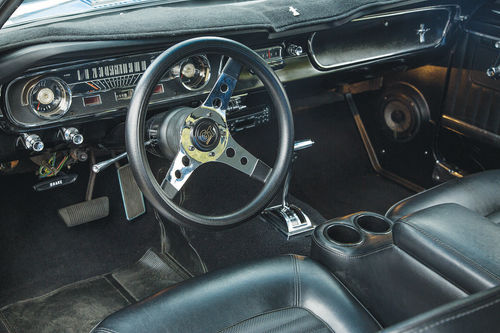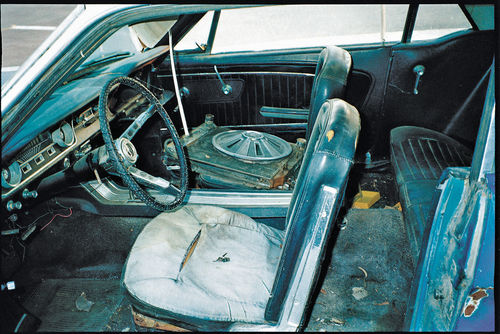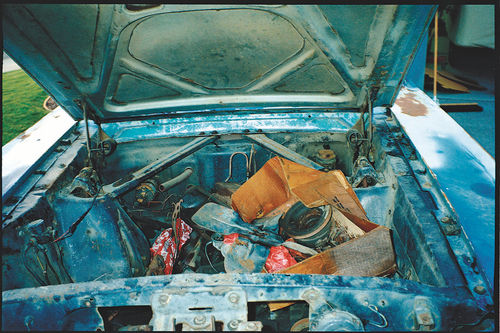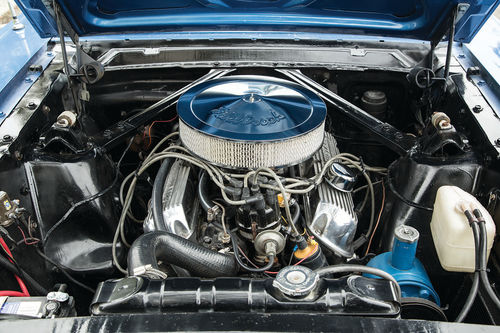 There Goes That Mustang Girl…
My dad finished the car in time and when I turned 16 I got to drive my cool classic car to school. Those who didn't know me personally knew me as "the girl with the Mustang."
I thought the car was beautiful, but if you asked my dad, he was always aware of the details he would like to perfect when he was able to restore it again. Even so, over the years after that first restoration the car treated me very well. It's true that twice my dad had to come and rescue me...but I must admit that on both occasions I was the cause of the automotive distress, not my trusty Mustang.
One time, for example, I ran out of gas on the freeway where I was quickly reminded how it costs just as much money to keep a gas tank full as it does to tend to it once it's empty. Another time I tried starting my Mustang when it wasn't in Park. Being relatively new to driving at the time, I swore there was something wrong with the car. My dad had to drive all the way to meet me just to tell me a car doesn't start when it is in Reverse. I never did that again.
Some Predictions Come True
As my dad had foreseen, there were problems waiting when I drove my Mustang to school. The first semester my car was in the college dorm parking lot at Chico State, someone twisted off and stole my special Mustang gas cap and broke my antenna. Good thing my dad had put on a gas cap where the pony's tail was broken. A perfect one was waiting in his garage.
In fact, since my dad had restored and was continuing to restore other Mustangs, he was always saving, trading and buying parts that he planned to one day use in a second restoration of my car.
Time for That Second Restoration
Once I graduated college I got a job where I would be commuting the busy freeways of Southern California. I knew I would need to get a car more suitable for the daily drive so the Mustang became my second car. A few more years went by and my dad decided it was time to work on my Mustang again. I drove it back to Northern California where he spent the next few years restoring my car for the second time.
There was no deadline this time, and my dad was able to finally install all of the upgrades he had been saving over the years.
In the fall of 2013 my dad drove my Mustang back down to Southern California for me. I had not seen the progress of the restoration so when I saw the fully restored car for the first time it was awesome. This time around I had power steering, an updated dash, carpet, new bumpers, improved body work and new paint, as well as new wheels and tires just to name a few of the upgrades.
The car is gorgeous and it drives so well. Now I drive my Mustang every Saturday along the coast. Just like when I was the cool 16-year-old kid in high school, I feel pretty cool driving it down PCH (Pacific Coast Highway).
I will never sell this car. I don't care how much money someone says it may be worth down the road, because it is priceless to me.
I know my dad spent countless hours working on this car over the years and I am so grateful for what he has done. It is my most prized possession and I look forward to passing it down to my kids one day.