Special Report The Evolution of an Off-Roader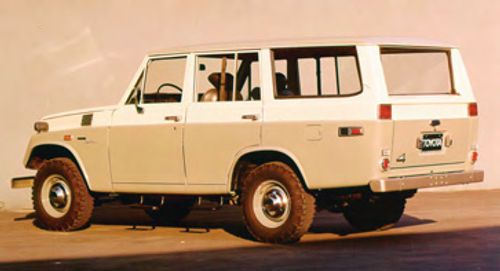 Like All Vehicles, Toyota's Land Cruiser Has Changed Over Time. Is That a Cause for Smiles or Frowns? You Decide.
ONE OF THE constants in the automotive industry over the years has been the evolution of the vehicles offered. Yet while they all evolve, some vehicles retain their initial character encased in an ever-changing external package, while others tend to have little in common with their ancestors other than their nameplate.
Consider the Chevrolet Impala, for example. It certainly has been downsized since it came onto the market in 1958, yet it continues to be big enough to be considered a full-size car by today's standards and it qualifies as a comfortable touring vehicle and a family car, even in these days when most families opt for SUVs and vans.
On the other hand, let's take a look at Ford's Thunderbird. When it came on the market in 1955, it was a two-seater sporty car with a 102-inch wheelbase and an overall length of 175 inches…head-to head competition for Chevy's Corvette.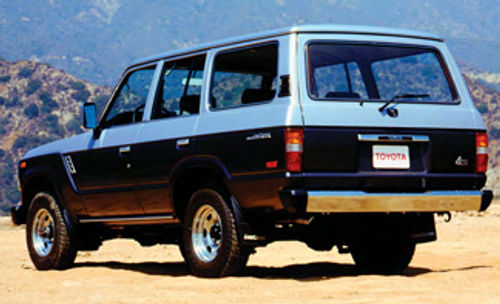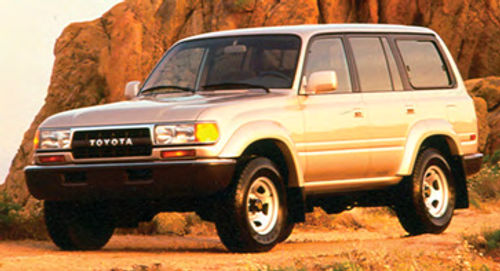 But three years later, Ford introduced the four-passenger "square bird" version, which was 16 inches longer and about 1000 pounds heavier than the original. And by 1972, the Thunderbird was being built on the Lincoln Continental Mark IV chassis, and had a wheelbase of 120 inches and a length of 214 inches, a bit more than three feet longer than the original. Is that sort of change good or bad? No doubt fans of each version of the Bird could give you the answer to that one.
A Toyota Off-Roader
Now let's turn to the case of a vehicle that has changed drastically over the years and yet managed to keep a significant piece of its personality at the core of this totally revamped product.
We're talking about the Toyota Land Cruiser, a vehicle that got its start some 60 years ago looking an awful lot like the U.S. Army jeep that was developed for World War II. (In fact, as the story goes, Toyota first had a hand at building jeep-like vehicles when the Japanese Army invaded the Philippines in 1941, came across an early American jeep and brought it back to Japan. Toyota built some of its own jeeps after that but few were used in the war effort.)
Toyota built its first civilian jeeps in 1951 and if you check out the photo on this page from a decade later, you'll see that they looked quite a bit like the American jeeps of the time.
The name Land Cruiser was introduced by Toyota in 1954, just as Studebaker used it for the last time after two decades of having a Land Cruiser automobile in its product mix. In choosing the Land Cruiser designation, Toyota felt it was a name that would work well against its English competitor, the Land Rover.
Turning a Page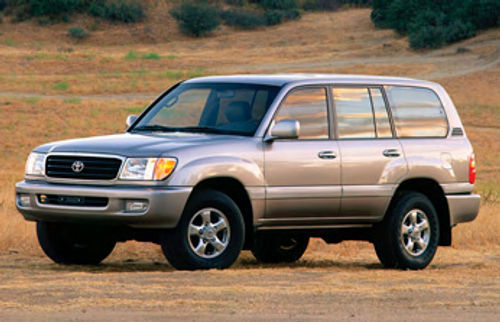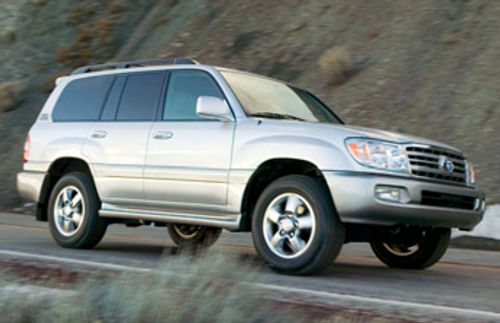 As you can see by the photos on these pages, with time Land Cruiser variants were developed including enclosed station wagon versions that provided additional room, comfort and cargo capacity, and yet continued to be serious off-road vehicles.
Roughly a half-century ago the first Land Cruisers were shipped to the U.S. and in 1967 production began on a four-door station wagon that was designed for North America as well as Australia, a country where the Land Cruiser gained great popularity because of its ability to handle the rough terrain found Down Under.
In 1976, the Land Cruiser had developed enough of a following that the Toyota Land Cruiser Association was founded in the U.S. Billed as "The International Club for Toyota 4WD vehicle owners," the club can be reached through its Web site, TLCA.org.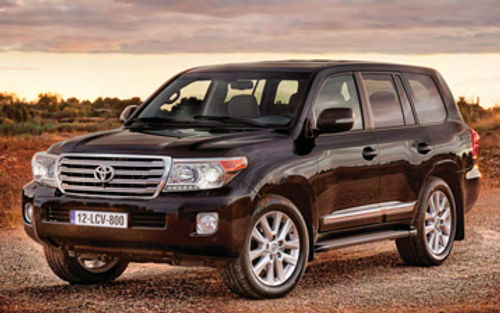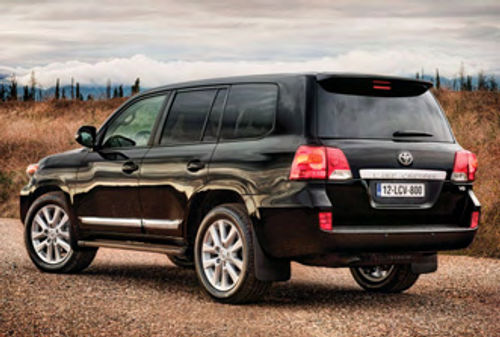 By 1980, Toyota had added creature comforts such as A/C and an upgraded interior to better compete in an SUV market where the buying audience no longer consisted solely of people who were seeking all-terrain capabilities in their favorite vehicle. And in 1998, the first Land Cruiser V-8, a 4.7-liter powerplant, was made available specifically to improve sales in North America where it's well-known that an eight has long been a popular choice.
The Current Version
Jump ahead to the redesigned 2013 Land Cruiser. In describing its latest offering, Toyota said it "has evolved over time from a basic four-wheel-drive utility vehicle in its early years to an upscale eight passenger sport utility vehicle sold in 188 countries. Yet this iconic vehicle has retained a loyal following as it remains true to its off-road heritage with uncompromising go-anywhere capability."
In the creature comfort area, the new Land Cruiser has ventilated and heated front seats, a higher gloss wood grain finish, chrome-plated air registers (with a total of 28 air vents), a power tilt and telescopic steering column, a center console cooler, and a power moonroof, among other items.
Yet at the same time, the new Land Cruiser continues to have body-on-frame construction with a three-stage crush structure at the front to minimize damage in a frontal impact, "underbody panels," sometimes referred to as skid plates, behind the front bumper and extending under the engine and behind the rear wheels to provide protection while crossing rocky terrain, and 90 percent of the 5.7-liter V-8's 401 lb.-ft. of torque is available at 2200 rpm.
There also is a Kinetic Dynamic Suspension System (KDSS) that adjusts the lean resistance provided by the front and rear stabilizer bars to reduce body sway angle by as much as 50 percent and it allows the wheels on each axle to move with a larger degree of side-to-side independence, helping to minimize wheel lift. Furthermore, there is a Multi-terrain Select system that dials in wheel slip control to match the terrain.
Pick Your Favorite
So, which is better, the high-tech, comfort off-roader available today, or one of the less-refined vehicles that built the Land Cruiser's following in years past? While you're pondering that one, consider that the current MSRP is $78,000…and maybe a project vehicle will start taking on a whole new glow.