Special Report Readers Look To the Hobby's Future
It All Depends On People Keeping An Open Mind.
IN LAST NOVEMBER'S issue we ran an article called "A Look at the Hobby's Future" which related opinions from several business execs whose companies serve the vintage vehicle hobby. In other words, these people are not only personally involved with older cars and trucks, their professional lives depend on the hobby as well. They spoke to potential problems such as a drop in the number of people with the skills to restore and maintain older vehicles, environmental regulations that one day might single out vintage vehicles and remove them from the roadways because they aren't as "clean" as modern cars and trucks, and they noted that the average age of the vintage vehicle hobbyist is 55 and that 75% of those in the hobby are 46 or older. These business leaders encouraged hobbyists to be politically active and to encourage younger people to become involved in the hobby. We figured that readers would want to have a say in this discussion as well, and here are some of their thoughts on the subject.
Broaden the Hobby's Scope to Not Only Survive…But Grow
Your November article hit on some very salient points. By coincidence, a historical society I belong to—The Baltimore and Ohio Railroad Historical Society—has some of the same concerns, namely how to maintain an interest in the history of the B&O and how to attract new members. They also were concerned because the vast majority of their members were 60+ years old.
I suggested that interests could be kept alive by concentrating on writing about and visiting structures and other present day remnants of the railroad. They should set up fan trips along the ex-B&O right of way, sponsor walking tours, get stations and other structures on historical registers and so on. In short, they shouldn't concentrate only on studying history. They should get out there and see what they can feel and touch today.
This leads into your topic. Back in the late 1980s I bought our daughter, who had just turned 16, a used 1983 Ford Mustang convertible. I thought that she and I might have fun joining the Mustang Club and getting involved in its activities. Within a short period of time I discovered that the Club's major interest was the "classic" 1965-68 Mustangs. They weren't really interested in later cars. We dropped out.
In the last 20 years or so, this organization has changed completely.
A couple of years ago I owned a show quality 2000 Mustang convertible and was again involved with the club. They are now interested in all Mustangs including new ones and I'm sure that membership has grown because of that.
Unfortunately, not all car clubs are equally broadminded. One club, for example, dedicated to a popular car, is mainly interested in 25-year-old "vintage" vehicles. My 1986 restored truck would not have qualified for entry in a judged show at the time.
On the other hand, the Cadillac & LaSalle Club, like the Mustang Club, is interested in all Cadillacs and closely follows the activities of the company. Even 1990-era Cadillacs can be judged in club shows.
I think that the key to survival of the hobby is to encourage an interest in automobilia in general—collecting cars new and old, collecting memorabilia—new and old, and following manufacturing trends.
Clubs dedicated to a particular brand of car should not discriminate against those who want to restore a 10- or 15-year-old example rather than one that meets 25-year-old "antique" car standards.
Another obvious reason for a club to be interested in both old and new models of a particular brand is to gain support from dealerships and the manufacturer. This is manifested by dealer sponsorship of car meets. It also gains membership from a more diverse group.
Meanwhile, the discussion on aging demographics is overemphasized.Many active hobbyists—in stamp collecting, Civil War Roundtable, coin collecting, railroads, etc. are over 45. Most are even older. Younger people don't have either the time or discretionary funds to get involved and sometimes they are turned off by the cavalier attitudes of some of the older members of clubs instead of being encouraged by them. Not all of us can afford to have concours-quality vehicles or do body removal restorations.
The great value of Auto Restorer magazine is that it caters to everyone who is interested in restoring and maintaining vehicles. People like Larry Lyles are always ready to answer a question and provide detailed advice. He has helped me on several occasions. These are the types of really nice individuals this hobby needs.
The way I see it, our biggest threat is governmental regulations. The car clubs and HVA (Historic Vehicle Association) can lobby representatives and reiterate that the thousands of people who are interested in maintaining older vehicles or doing restorations are voters from all walks of life. When people who have an agenda effectively band together, it can make a difference. As you pointed out in the article, there also are many business concerns that serve historic vehicle owners such as Coker Tire and the Hagerty Insurance Agency. HVA is an excellent organization that can effect change and make legislators aware of the fact that environmental regulations can adversely affect those of us who want to continue to enjoy driving vintage vehicles.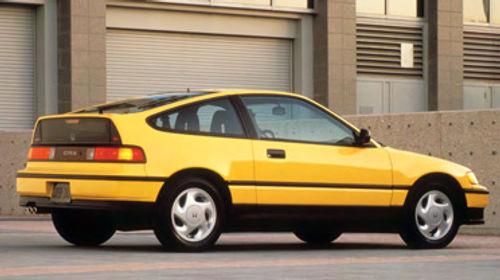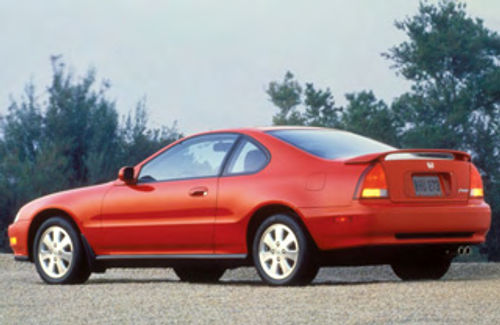 In short, to quote your article, if a young guy feels that a 1990s Honda is a "cool old car" and he wants to buy it and work on it, the hobby needs to encourage him, help him, and not discriminate against him because he doesn't want to acquire a Packard 8 or might want to paint the Honda a non-original color. His next acquisition might well be a Packard 8 and he might be an active board member of a car club. He might also serve as a congressman or senator!
I liked your article and what you said needs to be said. It is encouraging that organizations such as HVA are running with the ball. Thanks for telling us what they are doing.
Karl D. Spence Clovis, New Mexico
Be Watchful of Government Regulation & Encourage Youths
Great article. My observation is that indeed the hobby is aging a bit. But, that could be because I'm aging a bit.
I've attended several shows in the last couple of years and noted a 28-year-old owner of a 1927 Chevrolet, a 40-year old owner of a 1958 Anglia and a 35- year-old owner of a '65 Chevy Super Sport. They are out there but certainly most of the under-40 folks are restoring and hot rodding cars from the '70s and '80s.
Naturally, the less-expensive collectables are in the hands of the young crowd. It's my opinion that as they age and accumulate wealth they will get in to the full Classics. I say this even though I'm a bit of an odd duck, I guess, as I prefer the '80s and '90s cars with fuel injection. Except for the 750,000 cars lost to the cash for clunkers program there are many remaining in the salvage yards for hard-to-buy trim parts but I've found that all mechanicals are readily available through the Internet and local parts stores.
I think the hobby will remain healthy for the foreseeable future. But we have to watch what the politicians are doing. In California,for example, all cars from 1976 and newer have to pass emissions tests. That's not necessarily a bad thing. It can be hard to find the emissions components to keep the systems operating properly but there can be an out. If a component required is no longer available, the BAR (Bureau of Automotive Repair) must assist in locating the part in order to pass inspection or they must waive the requirement and allow the car to be registered for two more years. This process can repeat over and over if necessary. The point is that if the hobbyist works with the system these cars can remain in use.
I think the hobby is safe and will grow. But We have to remain vigilant and encourage our children. Like our generations, the future generations will be involved.
Steve Sears Ridgecrest, California
A38-Year-Old and His Son Are Auto Enthusiasts
I'm optimistic that the automobile hobby will survive regardless of other interests kids may have. Motorsports magazines highlight the way many younger car nuts are out racing and hot rodding newer low-budget cars. I would guess this is pretty similar to what today's Woodward Dream Cruisers were doing when they were younger.
The November article "A Look at the Hobby's Future" expressed concern about the "aging demographic" of automotive hobbyists 46 years old and up. I would argue that those people generally have more time and money available for hobbies than younger folks, which can be rather important when playing with older and more valuable cars. They may also have a greater appreciation of history than younger people.
I am 38 years old and have been blessed with a small collection of toys. My oldest car was made in 1986, which qualifies as a nostalgia car for me, but it can't be considered "historic" yet. I would love to expand my collection with some older British sports cars and some pre-war American iron (or brass), but I have also been recently blessed with a son (now 2 years old) and a daughter (5 months old). I will be happy to tread water with my hobby until they are through college. At that point, I may shop for the aforementioned cars, but I will also be solidly in that same "aging demographic." I don't think that's bad, but it will be a reality for me.
In the meantime, I'm doing my best to raise the next generation of gearheads. My wife made up a set of car emblem flash cards, and my son, Jake, can now point out a variety of vehicle makes as he walks through a parking lot or carshow. I recently introduced him to the videos on JayLenosGarage.com. After watching a series of steam car videos, wemoved to a DeLorean video, which prompted Jake to ask, "Where's the DeLorean's boiler?" I think he's paying attention.
My son also gets a kick out of riding in our little blue convertible and letting his hand, in his words, "get some fresh air." He's hooked. I hope my daughter will be too.
Finally, I have to mention that our current family caris a 2009 Pontiac G8GXP with a V-8, 4 doors, rear-wheel drive, and amanualtransmission.The EPA classified it as a large car. Sadly, we all know we won't be buying any more new Pontiacs, but they filled a very important niche.
When my children get old enough to drive, I will make sure they learn to operate a manual transmission. It will make it that much easier for them to drive and enjoy the many historic vehicles made without automatics. There is hope.
Matt Kaufer Holly, Michigan