Searching for Future Collectors Cars
One tred we've been seeing at Auto Restorer is that a number of auto enthusiasts have purchased a relatively new car or truck with the intention of keeping and meticulously caring for it as it gradually becomes a vintage vehicle. Others, who purchased a vehicle when it was new or nearly new a decade or two ago, report that they are happily on their way to owning the vintage car or truck of their choice.
It's an interesting concept. On the one hand, this process takes quite a bit longer than a restoration project, even though we all know that a ground up restoration can easily take several years. But then there also are benefits to the idea of buying a newer car or truck—one with styling and handling that bring an instant smile to your face—and making that vehicle a permanent member of the family.
For one thing, it's easier to trace the history of a vehicle that's only a few years old because there's very little history to trace. The original owner might even be a family member, friend or someone from the neighborhood. And if you happen to buy a brand-new car or truck with the intention of keeping it for decades to come, then you only have to locate a mirror the next time you want to question the person who drove it out of the showroom for the first time.
Another benefit of a newer vehicle is that you can be pretty certain that the paint, interior, drivetrain and other components are the same items that were sprayed on or installed at the factory. You also can be pretty certain that the vehicle was never driven for extended periods of time by a person who only added oil when the glowing idiot light on the dash started to really annoy him or the engine was making a "strange clattering sound."
A newer car is less likely to have had its interior redecorated by a family that mistook it for a dining room or to have burn holes in the seats from a cigar smoker who liked to gesture dramatically while he talked and drove. There's also less chance that any kids have had the opportunity to see if their "permanent" felt markers really lived up to their billing or that any large pets were able to drool, shed or sharpen their claws on the back seat for an extended period of time.
And, finally, a newer vehicle has never gone through that period of time when it was considered to be "old junk" and was cheap enough to fall into the hands of a youthful malcontent who thought it would be great sport to see if you really can power shift from third gear to first or would gather with friends on an empty parking lot for a late-night impromptu session of demolition derby.
With all that in mind, we couldn't help but be interested when McKeel Hagerty, a collector car valuation expert and CEO of the Hagerty Insurance Agency, a leader in the vintage vehicle insurance business, released his latest "Hagerty's Hot List: Top 10 Future Collector Cars."
"Many consumers could be driving a future collector car right now," Hagerty said. "Our goal was to find cars that are currently on the road but may be considered nostalgic in 15 to 20 years. Each car on Hagerty's Hot List possesses a 'buzz,' a Wow Factor that resonates with consumers of all ages, many cars being daily drivers that turn heads already."
The company said that in determining the Hagerty Hot List, McKeel Hagerty analyzed the reasons current collector cars are hot commodities, including pop-culture popularity, limited production numbers and the style of the next generation of collectors. The company included a wide range of models that span market segments and price ranges—cars that are more affordable, fun to drive and still enticing for future generations.
"In a time when all the major manufacturers are fiercely competing for market share, we wanted to pick some modern day driving machines that grab a driver's attention now and will continue to do so down the road," Hagerty said. "The cars on this list have all the right ingredients to be looked upon by the next generation of enthusiasts as cool cars to collect."
So, here's Hagerty's latest Hot List and the reasons why he picked these vehicles for membership.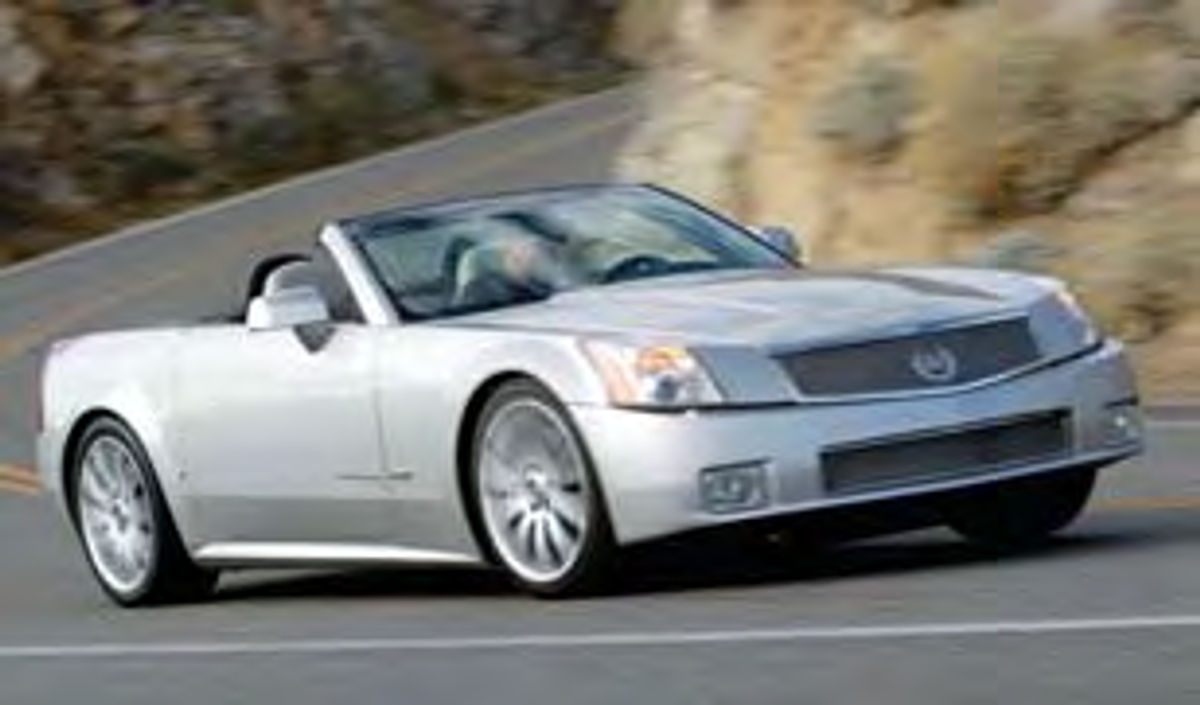 Cadillac XLR-V Roadster: Under the hood sits a hand-built 4.4-liter V-8 that's been supercharged and puts out 443 horsepower. This is a serious domestic roadster that competes with the Mercedes SL-Class, Porsche 911 Cabriolet and Jaguar XKR, as well as the four-seat BMW M6 convertible.
Lotus Exige S: Most practical people will find the Lotus Exige is a miserable little car—that is if you are shopping for a grocery getter! Research uncovered one anonymous review stating "Bottom Line...my heart beats faster when I think about this car...it is that rewarding."
Audi S5: A slick coupe with solid credentials. We chose this because it provides good looks, impressive all-wheeldrive handling, and an affordable price tag for this segment.
Mustang Shelby GT 500 KR: The new GT500 KR (King of the Road) takes the bare bones of a GT500 and turns it into a 540 horsepower muscle car that pays tribute to the legendary Carroll Shelby. Production is expected to be around 1000.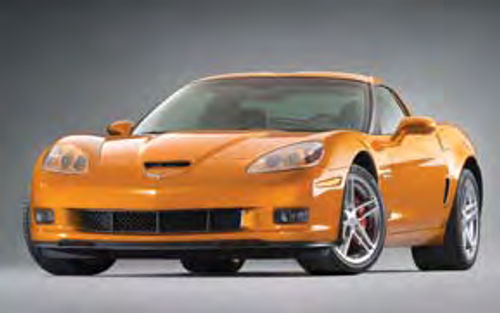 Chevrolet Corvette Z06: The ferocious Z06 is a fixed-roof coupe with a 7.0-liter V-8 that produces 505 horsepower. The past 50 years has proven that most Corvettes eventually become collectible...the Z06 will stand out at the top of the crowd as far as collectability.
Smart: At first look, the Smart seems too small to be practical. It's not. Rather, it is a marvel of packaging efficiency. We chose the Smart Car because it is the inaugural year where they will be available to the mass US population.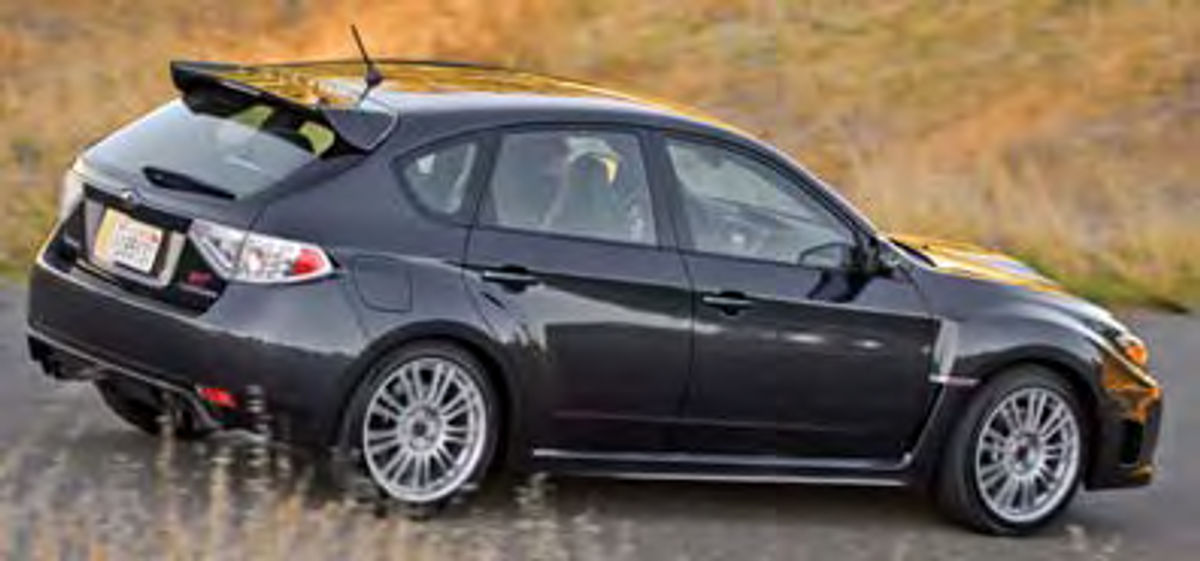 Subaru Impreza WRX STi: Some Subaru enthusiasts may not like the idea of being spotted in a hatchback, but we think this will make it more collectible down the road. It has 305 horsepower and all-wheel drive.

Honda S2000 CR: Less than 2000 of the "CR" editions will be built...this is a high-performance version of the stock S2000 that is regarded as Honda's only true sports car.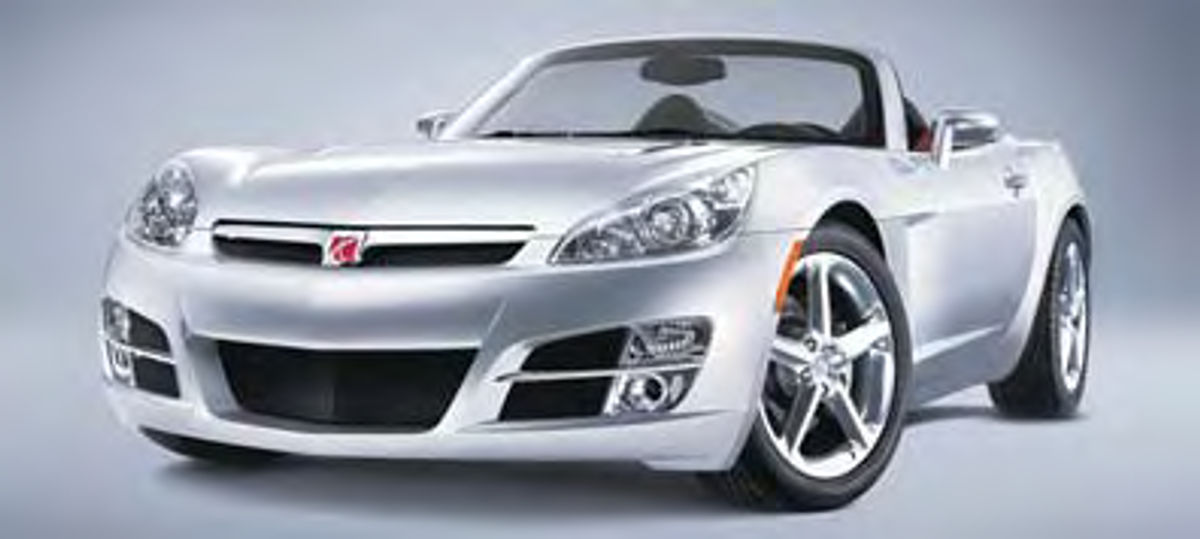 Pontiac Solstice/Saturn Sky: This pair of roadsters from GM have all the necessary ingredients: rear-wheel drive, a powerful engine, independent suspension and an impressive weight balance. We chose this because it is the first new and exciting sports car for Saturn and the first for Pontiac in many years.
Dodge Charger Super Bee: It has a 6.1-liter HEMI V-8 with 425 horsepower and 420 ft. lbs. of torque...need we say more for a family sedan?
But They Aren't Vintage Yet...
The other side of this automotive coin, of course, is that none of these new or nearly new cars is going to give you the feeling, experience and pride of restoring and driving a vehicle that first hit the streets when gasoline was under 30 cents a gallon instead of being over $3. In fact, about the only direct comparisons that can be made between today's cars and their counterparts of 30, 40 or more years ago is that they're powered by internal combustion engines (excluding hybrids, of course) and they roll on four tires.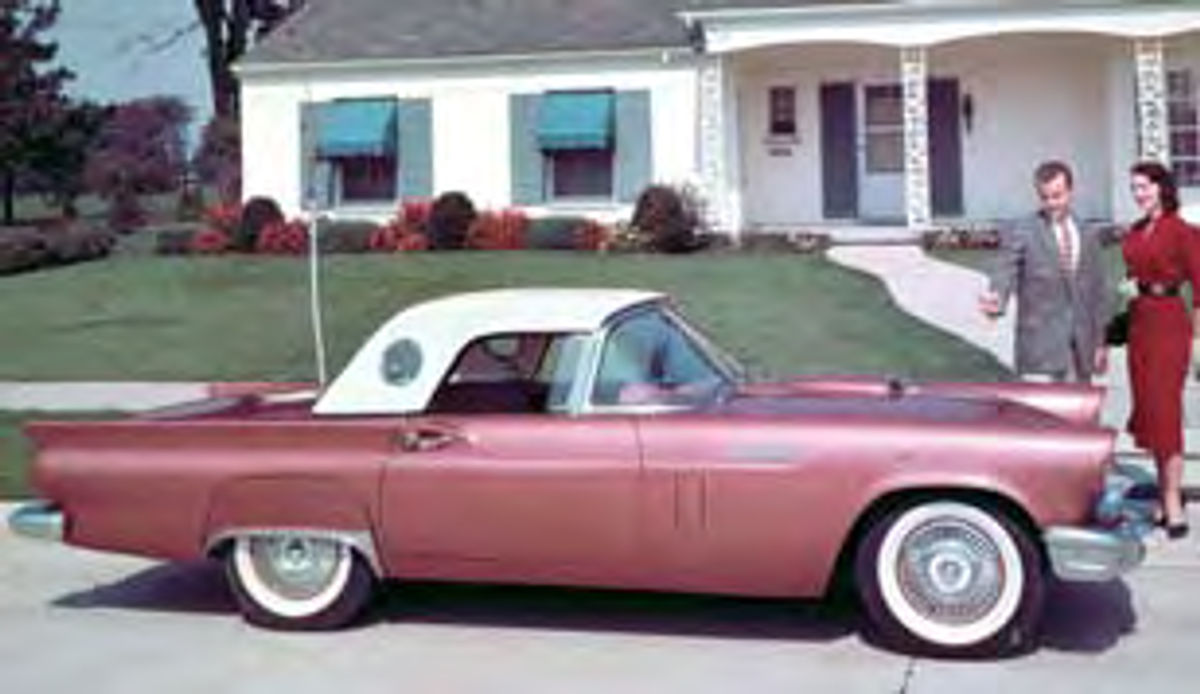 So if you want to get behind the wheel of some real American muscle, tool around in an early domestic sports car, such as a two-seater Thunderbird, or experience the boulevard ride of a truly large luxury car, the late-model stuff just isn't going to cut it.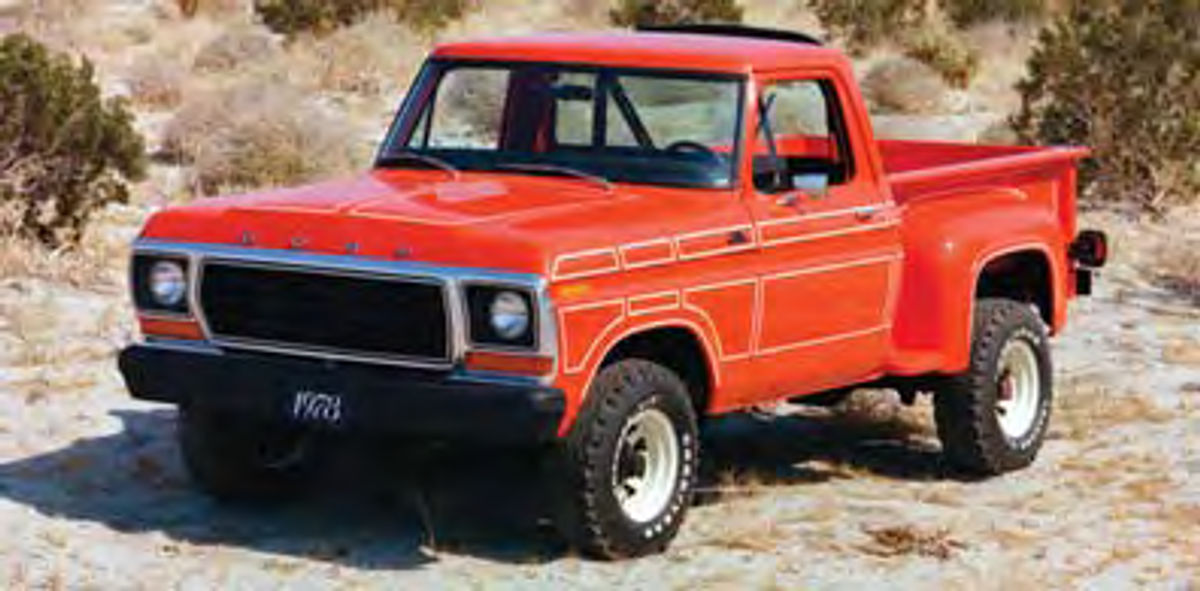 And as for the question of wrestling out a tired engine and rebuilding it, beating panels to remove decades' worth of dings, twisting rusty fasteners until your arms, shoulders and back feel like they're on fire, conducting extended searches for elusive replacement parts and block sanding filler and primer until you look like you're wearing pancake makeup, well, there's a lot of people out there, quite possibly yourself included, who say that's at least half the fun of owning a vintage vehicle.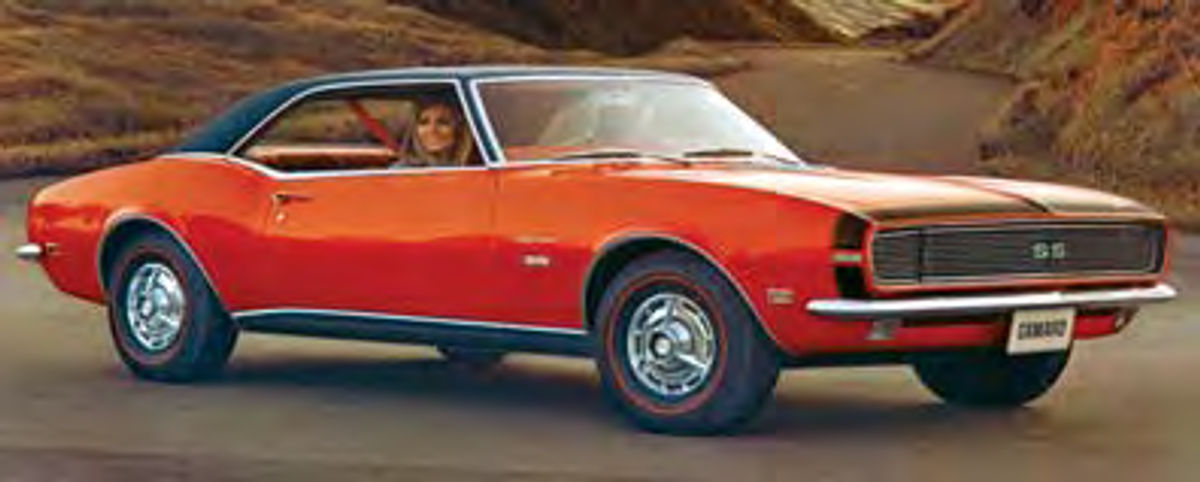 Of course, maybe there's one more way to approach this whole situation, depending on the thickness of your wallet, and buy one of each—one to restore and one to guide along the path to a point where it, too, becomes an elder statesman on cruise-in night at the local burger place.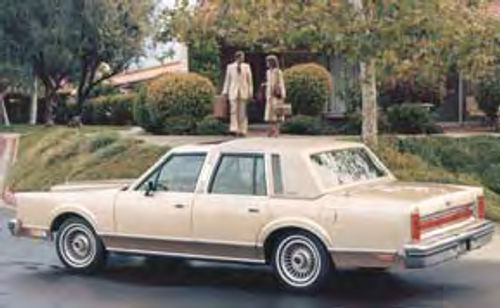 And look at it this way. If you keep them both, you'll never have to face that all-too-common day where you'd grit your teeth and say "Why on earth did I ever sell that one? It was the best darn vehicle I ever owned."