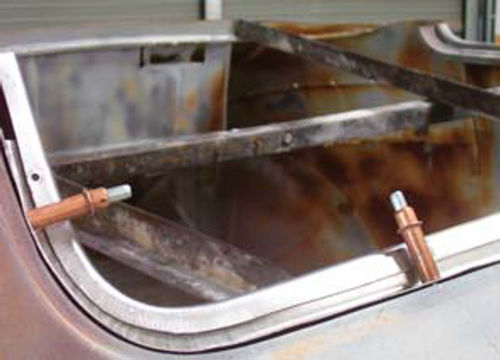 This Restoration Pro Reviews a Diagnostic Tool, a Paint DVD, a Metal Working Kit & Some Reference Books.
Shrinker and Stretcher Kit
A tool every old car or truck restorer should own is the Eastwood Shrinker and Stretcher Kit #28053. With this tool you can take 18 to 20 gauge mild steel and reproduce the rusted-out curved bends for just about any glass opening.
The hand-operated press allows you to shrink or stretch metal strips as tight as a 3 inch radius.
Notice in the above photos how I used the shrinker jaws to fabricate a new mounting flange for the windshield on this car then finished the opening by using the stretcher jaws to fabricate a new strip to form the opening the glass will sit in.
Made in the USA, this is a tool you will use over and over ($365).
Available from Eastwood, 263 Shoemaker Rd., Pottstown, PA 19464; eastwood.com; .
Marti Auto Works Books
I never restore a Mustang without first getting a Marti Report.
A Marti Report tells me everything I could ever need to know about the car including things like the original exterior color, the correct interior color, which engine came in the car, which carburetor is correct, and a whole host of other things that are vitally important to returning a pony to its original form.
I recently received copies of Kevin Marti's newest automotive books, "Mustang…by the numbers," ($25) "Cougar… by the numbers," and "The Mustang and Cougar Tag Book."
The first two books, "Mustang…by the numbers" and "Cougar…by the numbers," are dedicated to the 1967 through 1973 model years of these two cars and offer information on paint and trim production figures, engine and transmission production figures, DSO (District Sales Office) production figures, option production figures, and sales trends.
Something you might find interesting is the number of "Arizona rust free" Mustangs actually delivered for sale in Arizona. Find the answer on page 107.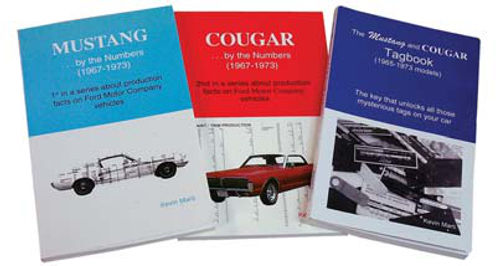 "The Mustang and Cougar Tag Book" covers 1965 through 1973 model years and as the cover plainly states, it is "The key that unlocks all those mysterious tags on your car."
What tags? How about the door data plate, engine tag, glove box owner card tag, buck tag and VIN tag, just to mention a few.
Like the first two books, the tag book is filled with useful detailed information for anyone who owns a Mustang or Cougar. To get your copies, contact Marti Auto Works, 12007 W. Peoria Ave., El Mirage, AZ 85335; martiauto.com.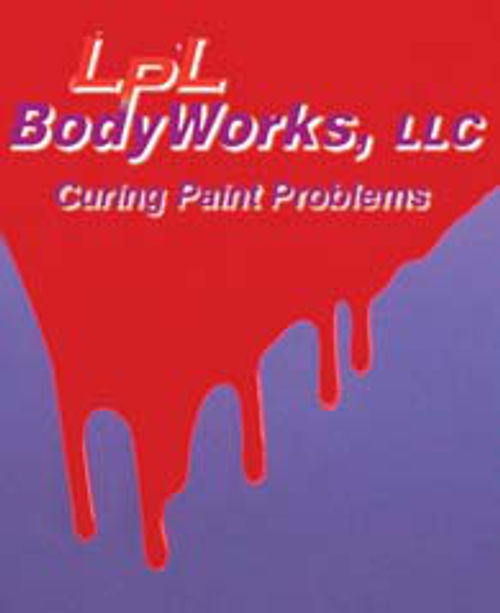 Curing Paint Problems DVD
LPL Body Works, LLC has just added another DVD to its line of paint and body repair DVDs.
"Curing Paint Problems" addresses a number of the more common issues that arise after picking up the spray gun and going to work. For example, what is fish eye and how did it occur? Now that I have fish eye, what can I do to fix the problem? I've got a run, now what? I'm tired of sanding out orange peel in my clear coat. Is there a way to prevent the orange peel effect? These are just a few of the problems confronted and corrected in "Curing Paint Problems."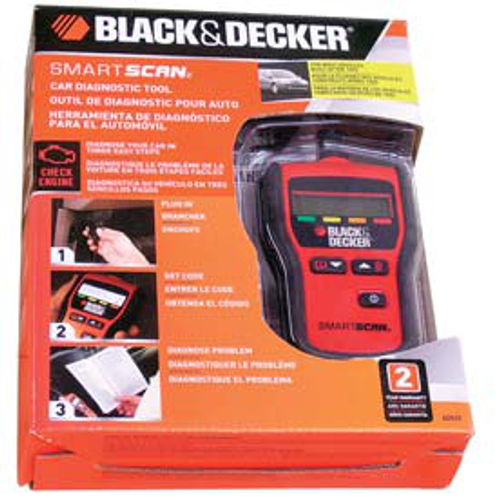 Available only from LPL Body Works, LLC, 5815 Contented Lane, Amarillo, TX 79109, , or on the web at lplbodyworks.com. "Curing Paint Problems" sells for $32. Thatincludes S&H.
Editor's note: This DVD, featuring Auto Restorer contributor and restoration pro Larry Lyles, contains more than an hour of hands-on techniques and tips. Larry also has produced videos on "Basic Body Repair," "Basic Painting Techniques" and "Sheet Metal Replacement." They are available through LPL Body Works for $30 each or the set of three for $78.
On a related topic, Larry's latest restoration book, "Project Street Rod," is now available along with his earlier books, "Project Charger," "Project Mustang," and "Revive Your Ride—Secrets from a Body and Paint Restoration Pro." Each book costs $24.95 and can be purchased by calling .
Black & Decker Smart Scan
Few things give you a worse feeling than having the "Check Engine" light come on. What's wrong? Is this ride about to explode? Is the engine about to drop out the bottom…or is the gas cap not on correctly?
If you had the Black & Decker Smart Scan you could plug the unit in, run a quick check of the diagnostics and immediately know if your next stop is the local repair center or if this is something you can ignore until you get home.
The Smart Scan is for cars manufactured after 1995 that have the OBDII port beneath the steering column.
The easy to read LED screen will display the fault code, the same code your mechanic will see when he plugs in his machine, so that you can go to the reference manual provided with the Smart Scan unit and determine the problem.
The Smart Scan unit also has an Urgency Indicator display to let you know how serious the problem is. The arrow pointing to green indicates no problem found, yellow indicates the car should be checked soon, and amber indicates immediate attention is required. How's that for peace of mind?
The unit is small enough to be tucked into the glove compartment or stored handily in your tool box.
The Smart Scan is available where automotive tools and products are sold ($80).
Questions and comments should be directed to Black & Decker, blackanddecker.com or .