You've Put a Lot of Time, Money and Work Into Your Restoration. Help Keep It In Shape With a Weekly Detailing.
DETAILING OR RESTORING a vehicle is an investment of numerous hours, not minutes, and once that initial investment is made, I've found that many people have what I call "detailer's fatigue," meaning that they have put hours and hours into getting their vehicle perfect…and then they simply don't touch any towels or detailing products for weeks or months.
Yet the old adage is true when it comes to maintaining your vehicle's appearance—an ounce of prevention is worth a pound of cure.
A vehicle in garaged storage doesn't need weekly attention, perhaps just a dust-off every other week. But a daily driver can deteriorate quickly, ruining all the hours spent on a full detail job.
Now here's the good news: Instead of spending hours every couple of months only to get a temporary clean and detailed look, you can keep your vehicle looking new between full detailing jobs with an investment of 15 to 30 minutes per week.
Some things to keep in mind: These quick detailing tips start with the assumption that your vehicle is in detailed, clean condition; that your interior has only dust or a couple of scuffs and that your carpet has only a little bit of debris. Furthermore, your vehicle's exterior should have only light dust or dust combined with light contamination from bugs, tar or sap.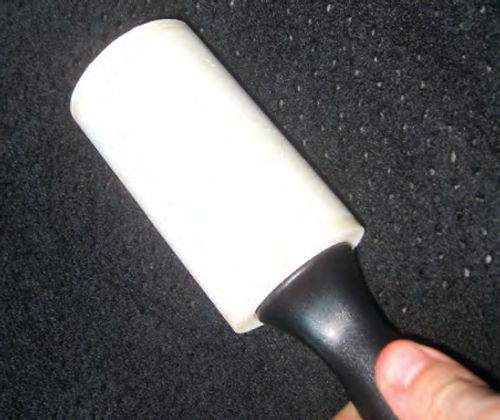 If your vehicle meets these criteria, you should get some products and get to work…and if you make quick detailing a weekly ritual, you'll find that you get a much better return on those long hours that you've spent restoring and detailing your ride.
Start With an Inside Job
Work from the inside out. During your full detailing projects, you will clean your vinyl and interior and then apply a dressing. However, excellent combined products are on the market for use during a quick detailing procedure.
Sonus Cockpit Detailer combines light cleaning with the matte look of a dressing and adds UV protection as well. Also, arm yourself with a Swiffer Duster, and a lint roller. We're quick detailing here, so there's no need for much else.
The Swiffer Duster, a handy household tool, should remove most, if not all, of the dust on your interior dash, instrument panel and console. It tucks into tight areas and does an excellent job of removing surface dust. (See photo on this page.) Then use the Cockpit Detailer to provide extra cleaning and protection, and restore the matte factory finish.
For the carpet and upholstery, begin by gauging the amount of debris. If you're doing this weekly, there should be minimal debris—that is where the lint roller comes in. Instead of taking the time to pull out your vacuum, the lint roller is an excellent and fast way to remove minimal debris.
If you heavily soil your floor mats, throw them in the washing machine on the gentle cycle, but don't use a hefty detergent. Use Sonus Microfiber Wash, which will lift out contaminants and make your floor mats look new—they'll be done in the wash by the time you're done with the quick detail. (On the other hand, if your carpet and upholstery need deep cleaning, see last month's issue for help with that project.)
Cleaning interior glass is always a chore—but since you are quick detailing, and committing yourself to doing this on a regular basis, simply clean the interior glass of a single window. Then rotate with each session. Your interior glass will remain clean and clear, and you won't have to go through the excessive trouble of cleaning all the interior glass at once with this rotation method.
Going Outside
The vehicle's exterior is a trickier proposition—depending on the level of dust and contamination you've contracted during the week.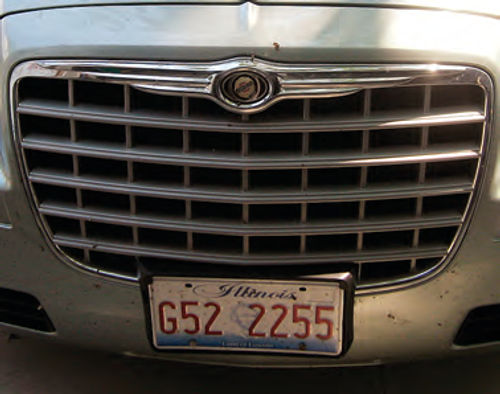 If you have properly cleaned and sealed your paint, and dust and dirt is about your only problem, you may use Sonus Acrylic Spritz or Acrylic Glanz to restore and enhance your shine and protection. Simply apply with a fresh microfiber towel.
Use a gel dressing on your tires, and use a multi-purpose cleaner to clean one of your wheels, using the same rotation method as the glass.
For exterior glass, clean the windshield each time, the rear windshield every other time, and use the same rotation method for the side windows. For a moderately clean vehicle, this is all you need to speed through the exterior.
If Your Vehicle Calls for a Bit More Work…
During a quick detail that requires a bit more elbow grease, a quality all-purpose cleaner is a must. PS12 Total Auto Wash is the best there is out there. This product can clean carpets, wheels, paint, and much more. So be sure to have it in your stash if you want to quick detail a dirtier vehicle. In this instance, we're assuming that your wheels have some brake dust, that you have dirt and other contaminants on your paint, and that a wash will be necessary.
If you do not have a pressure washer at home, this is the time to visit your local car wash bay. Remember, if it's a long drive, you don't want to be spraying the heated parts of your vehicle with car wash water—it can cause the warping of hot parts, especially in the wheel areas. Make sure your vehicle is cool before using a car wash bay. While waiting for it to cool, do your prep work by hand. Use the PS12 on the trouble parts of the vehicle, and agitate with a soft bristle brush. Work with the brush clean, starting with the paint areas—spray the PS12 on places with bug, tar, and sap problems, especially on the frontal/grille area, the splash areas near the undercarriage, the windshield, and wherever else a week's worth of driving gives common problems. Agitate with the brush and let it sit. Then, go to the wheels. Again, the PS12 will work wonders—spray the tire and wheel, agitate, and then you're ready to wash the car. You'll be amazed at how effectively the PS12 will loosen even the toughest grime.
Don't bother with any of the fancy pre-washes, soapy brushes or anything else at the car wash bay. Simply go with the high-pressure soap, spray down the car, and then switch to high-pressure rinse and rinse it well, paying attention to use the pressure of the washer to clean any trouble areas. Your vehicle should now be in pristine condition once more, with minimal effort. Let the car dry, or dry it yourself with a microfiber towel. Then dress your paint with Acrylic Glanz or Spritz (both are available from Sonus, and are excellent products). You may also use the Acrylic Glanz or Spritz on your wheels for shine and protection. Put a layer of gel on your tires for shine.
(As noted, you can dry the vehicle with a microfiber towel or chamois, but letting it air dry is just fine if that's more convenient. Sure, this invites more water spots to form than if you dry it with a microfiber towel, but water spotting is irrelevant since your next step is to dress your paint with acrylic Spritz or Glanz, both of which are designed to remove light water spots anyway.)
Always Looking Showroom-New
From start to finish, with some practice and know-how, you can complete a quick detailing project in as little as 15 minutes, but if you are going with the wash method (which you should do every 2 to 3 weeks regardless) it can take 30 or so minutes, maybe a little longer if you want to re-dress your trim and take your time re-dressing tires and glass.
But by investing this time each week or two, you will find that when you need a full detail, things will be much easier, less time consuming, and that your work will yield better results.
A recommended schedule is to fully detail your vehicle—and by full detail, I mean to take the time and effort to clean, restore, and protect everything; to seal the paint with a polisher, to shampoo and seal your carpet, etc.—twice per year. I like to do it once in the spring after a harsh winter, and once in the fall after a tough summer (and in preparation for winter).
With the ongoing quick-detail upkeep mentioned here, this twice-per-year full detailed schedule will keep your vehicle protected and in showroom quality, even if you drive it daily.