Is It "Goodbye" to Pontiac?
Not At All. It's Time to Say "I'll Be Seeing You, Old Friend." For Vintage Fans, There Are Plenty of Them Around.
ONE OF MY earliest automotive recollections involves a car that belonged to an aunt and uncle…and that car fascinated me. Well, it wasn't exactly the car that held the attention of that little pre-school boy; it was a part of that car.
It was a little plastic head that caught my eye—a small, amber-colored Indian chief's head that was part of the hood ornament on their Pontiac Chieftain. And to make it especially memorable, the amber head even lit up and glowed in the dark.
Then there was my sister's black on black 1968 Grand Prix that she let me borrow one evening with more than a little trepidation because I was still a bit on the green side when it came to logging time behind the wheel. Showing all the restraint one could expect from a teenage boy, I waited until I was out of her sight, stopped the car…and then put the accelerator to the floor. I was momentarily perplexed when the car stood still for a second or two before it leapt forward, but my questions were answered when I glanced in the rearview and saw the smoke behind me. Apparently that rear wheel had spun a few times before getting traction. (I never mentioned this little episode to my sister, so let's just keep it between us, OK?)
A few years after that, a pal returning from Vietnam went muscle car shopping because he felt he was entitled to a little splurge after surviving a combat tour. He checked out a number of vehicles before deciding on a green Firebird Formula 400 which he picked because of its sporty looks and performance abilities. And I must admit that the 400 cid V-8 hooked to that small car's four-speed left more than one opponent in the Firebird's wake during the evening stoplight derbies.
GM's Move Sparked Memories
This wave of flashbacks, of course, was the result of General Motors' recent decision to eliminate the Pontiac, which started as a "companion car" to the Oakland in January of 1926. The Pontiac, named for an Ottawa chief who, among other things, laid siege to Detroit in the 1760s, became an instant hit in the marketplace to the point where it eclipsed its senior "companion" and the Oakland disappeared after the 1931 model year.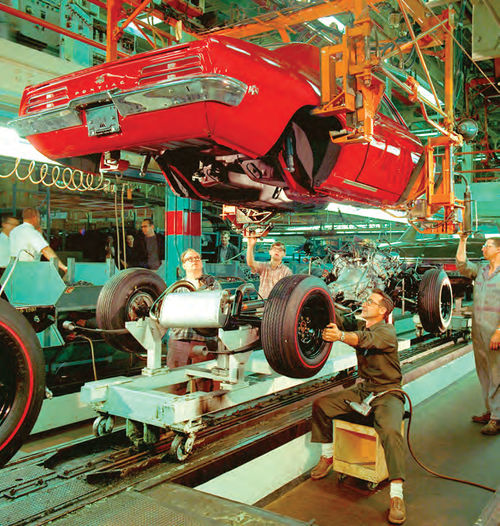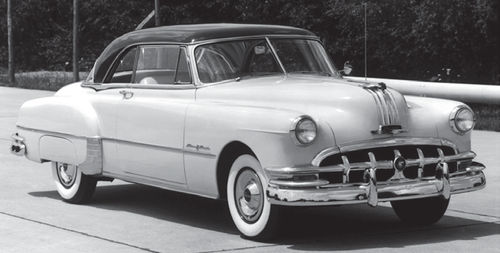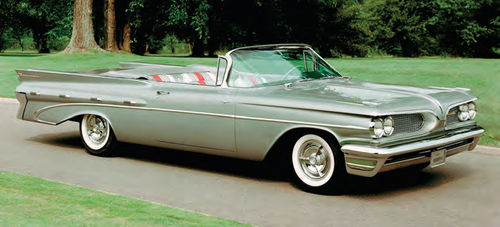 In more recent decades, Pontiac has been known as a performance brand, a claim that received quite a boost in 1959 when the Bonneville's frame was widened by 4.5 inches, giving birth to the Wide Track Pontiac with its improved handling capabilities. If that wasn't enough to cement Pontiac's image as a performance line of cars, the 1964 Tempest LeMans GTO, which became a separate series two years later, certainly endowed the division with legendary status. Other cars, such as the Firebird and Grand Prix mentioned above, certainly played a pivotal role in Pontiac's standing as a maker of hot cars as well.
But GM's decision to share styling and components among its divisions in the '80s coupled with increased international competition and the fact that the muscle market just hasn't been the same since the '60s and early '70s, put Pontiac on a downward path. As of last year, Pontiac's market share had dropped to just 2.1 percent.
Still, there was talk that Pontiac would remain as a smaller "niche" brand, capitalizing on its image and catering to the modern performance audience with a limited offering of vehicles such as the Solstice sports car and the G8 sports sedan that delivers as much as 415 horsepower in the GXP version.
But that line of discussion hit the skids when GM CEO Fritz Henderson announced that, "The (Obama) administration has made it clear that it expects GM to expand and accelerate its restructuring efforts. I want the American people to know that we understand and accept this guidance. The road is tough, but the ultimate goal—a leaner, stronger, viable GM—is one we share."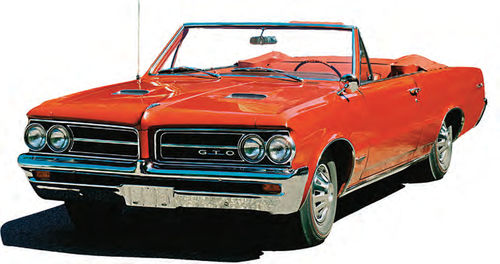 Shortly thereafter, Henderson announced new "faster and deeper" steps to restructure the company. The company would focus on its four core brands—Chevrolet, Cadillac, Buick and GMC. "We will accelerate the resolution of Saab, Saturn, and Hummer by the end of 2009," Henderson said, "and phase out Pontiac by the end of 2010."
What's This Mean for Hobbyists?
Although GM intends to put a permanent halt to the Pontiac production lines by the end of next year, there are many thousands of hobbyists who have bought, restored and intend to maintain and drive their favorite Pontiacs for years to come. After all, GM's been building Pontiacs for more than eight decades, so there's a lot to like and choose from, whether your tastes tend toward a swoopy '41 Streamliner, a chrome bedecked 1959 Bonneville, some '60s muscle or something that came before or after these examples. So we developed some questions regarding the effect of GM's decision on the hobby and sought out the opinions of McKeel Hagerty, an expert on vintage vehicles and CEO of Hagerty Insurance, a company that specializes in coverage for vintage cars and trucks. Here's the Q&A:
AR: Will the dropping of the Pontiac brand make Pontiac cars more appealing or less appealing to collectors?
Hagerty: "Yes and No…it depends on the model and it depends on if you are talking about late models or already collectible Pontiacs.
"Consider vintage Pontiacs, those prior to 1973. The majority of those Pontiacs are considered collectible automobiles and should hold their values if well maintained. I think there will be a temporary increase in interest amongst vintage Pontiacs while the recent announcement of GM dissolving Pontiac is still fresh in collectors' minds. Over the long term, however, we most likely won't see a dramatic increase in the value of vintage Pontiacs due to GM getting rid of the brand. To compare this to the death of Oldsmobile earlier this decade, we did not see any increased values on vintage 442s, 88s, etc.
"As for late models, two words: Remember Oldsmobile. Phased out in 2003, there was never a huge rush to purchase any of the last Oldsmobiles as the 100-year-old brand drove off into the sunset. There will undoubtedly be a sense of urgency to purchase the G8s and possibly the Solstice (especially the GXP editions) as these are highly regarded by enthusiasts and automotive journalists. Also, these more desirable models are likely to end up in a much nicer environment as the people purchasing them will want to preserve them knowing that they can't go down to the dealership to purchase a new example when their current model is used up which will cause the resale values to remain high on the highly optioned examples. The more utilitarian examples (G6, Torrent, Vibe, etc.) are likely to still blend in with other used cars on the market."
AR: So, you don't foresee any dramatic pricing changes, either up or down.
Hagerty: "As noted, I believe that there will be an increase in interest for vintage Pontiacs while the news of Pontiac's demise is still fresh in the minds of car collectors. And as a result, prices of some examples—especially Pontiac muscle cars—might see a slight increase while interest is stronger."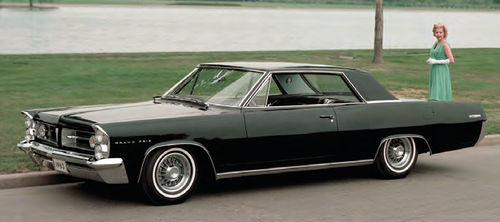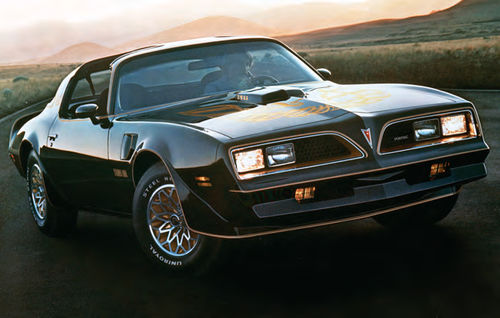 AR: Will aftermarket parts and accessories for vintage Pontiacs become harder to find?
Hagerty: "I don't think so. The reason I say this is the collector car industry and hobby has done a tremendous job of making OEM and aftermarket parts readily available for collector car owners."
AR: Do you have any general observations you'd like to make on the brand?
Hagerty: "I have kept an eye on the current state of the Big Three automakers and I do understand why GM chose to get rid of the Pontiac brand. From a global perspective it is one of their weaker brands. It is a shame in that the Pontiac brand was always about excitement, something that resonates with car enthusiasts. Historically, Pontiac was an aspirational brand, a "bit more" in the crowded marketplace. In the United States especially, there will be many people saddened by the loss. The next time you drive through a large parking lot take notice of all the GM vehicles…you will be amazed at how many of those are Pontiacs. Perhaps part of the problem has been a blurring of the product lines—Chevrolet builds a good car, and Cadillac is a true luxury brand that builds and sells some even better performance cars. Perhaps the step between the two buyers—Chevrolet and Cadillac—is not as far as it was in previous generations.
"I can only hope that cars like the Solstice GXP and G8 wind up somewhere else within GM. The G8 GXP would make a great Impala SS, wouldn't it?"
Pontiac's "Dramatic Statement"
When Pontiac observed its 75th anniversary in 2001, General Manager Lynn C. Myers stated that "The last 75 years have been both exciting and challenging for this division, and the next 75 years promise even more fascinating products and more challenges as we work to outmaneuver the increasing number of competitors in the industry."
Well, as we know now, the maneuvering didn't work and the division isn't about to see those upcoming years that the GM executive envisioned at the time.
However, another of her anniversary statements has held up, and it's worth repeating…especially at this time.
"The name Pontiac has become synonymous with Driving Excitement," Myers said. "Pontiacs will always make a dramatic statement with their daring good looks and deliver even more when you slide behind the wheel and take off."
So, whether you're a long-term Pontiac fan or not, take a few minutes to consider the representatives from across the decades that we've gathered here.
Before you know it, you may find yourself looking at the image of your next project vehicle.