How to restore or get a restored radiator for your classic car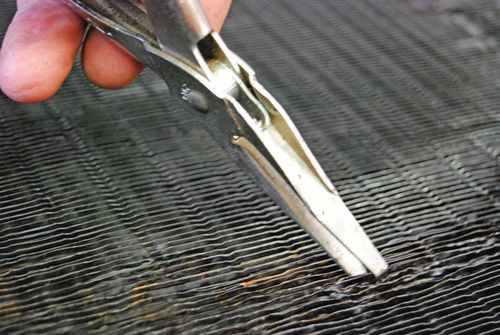 Radiators Get a Lot of Use Over the Years But Don't Always Get the Care They Require. So You May Need a Restored Unit for Your Ride.
Old cars are cool. But, keeping old cars cool can be difficult. Radiators don't stay in top condition forever since many never got the seasonal service they should have received each spring and fall for the lifetime of the vehicle. Bugs caught between the fins, damaged fins, corrosion and deposit build-ups can also cause problems.
Most vintage vehicle owners wind up replacing a radiator or finding a shop that rebuilds, re-cores or restores OEM radiators. Replacement radiators break down into two basic types: direct fit or make fit. Radiators can be remanufactured to function properly or they can be restored to look and function like new. A radiator that is restored to show condition will be dent-free, nicely refinished and have the proper stampings and date codes on it.
You will want to explore the best options for your vehicle. Whichever direction you go in, you want the cooling system to work well, so quality is important whether you go with a reproduction, non-stock replacement or restored radiator. While it's true that quality comes at a price, the highest price does not always ensure the best quality.
Some Personal Experience
We were working on a 1980 Triumph TR7 that was not having cooling issues. We were replacing the water pump, which installs on top of the engine under the intake manifold and carburetors. Quite a few components needed to be removed, including the radiator. We noticed that the cooling fins on either bottom corner were rusting away.
At first, we did not understand why radiator fins would rot away like they had on the Triumph. We were also amazed that the car was not running hot or overheating and the radiator was not yet leaking. However, the problem was obvious and needed fixing. Later we learned that older American car radiators are made of a copper-brass alloy, but older foreign car radiators are often made of different kinds of metal. The Triumph TR7 radiator was made out of steel and that's why it got eaten away by corrosion.
Exact or close-to-exact reproductions of factory radiators are available for many British cars through Moss Motors (www.mossmotors.com), Victoria British (www.victoriabritish.com) andThe Roadster Factory (www.the-roadster-factory.com).
No reproduction was available for a Triumph TR7 however. The Wedge Shop (www.thewedgeshop.com) specializes in the wedge-shaped Triumph TR7 andTR8. It sells a high-performance aluminum radiator that is a direct fit in the TR7.
The aluminum radiator was a very good option and was actually on sale, but it was still in the $500 range plus shipping. In addition, the aluminum radiator did not look original. We thought we could get the original radiator rebuilt for $250. This was a bit optimistic, but it prompted us to learn more about rebuilding or restoring original radiators.
One Shop's Approach
At Glen-ray Radiators, Inc., in Wausau, Wisconsin, vintage radiator restoration is a specialty. Ray Schirmer began a long career in radiator repair in Chicago in 1955, under the tutelage of Ervin Schirmer at Three Arrow Radiator. In 1964, Ray opened a radiator repair shop in Wausau and repaired, re-cored or restored radiators for practically every make and model of car. His son Bob continues to operate the shop.
Bob Schirmer has a passion for Dodges and specializes in the complete restoration of Mopar radiators, although he can repair any radiator. While attending classic car shows, Bob noticed many cars with radiators in bad condition. He saw a niche in restoring classic car radiators to a high level. He noted collectors paying high prices for Mopar radiators, even if they needed lots of work. There seemed to be strong demand for radiators that looked new and had proper stampings and date codes.
Schirmer had to get licensed to reproduce radiators. He says it was "an arduous, bumpy and expensive process." Glen-ray had to tool up to make the products at its own cost and only after they were being made, could a license be obtained. Bob felt it was worth going through this process to wind up with OEM style radiator restorations.
For Mopars that don't require a numbers-matching OEM radiator Glen-ray offers officially licensed 26-in. Chrysler reproduction radiators for big-block and small-block powered cars. Two core variations are available and Glen-ray can build a radiator to owner specifications depending upon a car's cooling requirements.
From time to time, Glen-ray also comes up with original Chrysler radiators that are available to be restored. The company can also restore, rebuild or recore radiators for a wide variety of classic cars and trucks regardless of year, make or model. When a radiator arrives, it's unboxed and Bob assesses what it needs. Customers are offered a choice of rebuilding their core or re-coring it with a new unit. Bob checks the date code and calls the customer to discuss the best way to proceed based on use of the car.
In restoring a radiator, Glen-ray completely disassembles the radiator and immerses its parts in a boiling tank filled with caustic soda for approximately 30 minutes. Then, all radiator components are pressure washed and dried. The glass beading of all parts comes next followed by straightening and priming the side brackets. If there's a transmission oil cooler, it is rebuilt. All fittings are straightened and so are the top and bottom tanks. The top tank usually needs the most attention. Glen-ray takes dents out.
Bob fabricated special dollies to hold and de-dent the top tank as much as possible. Some tanks turn out better than others, based on the amount of damage. The radiator core is rodded out with a thin piece of steel slid down each tube to clear debris.
All tubes are re-soldered into the header plate (this is what the tank solders to). The radiator is then reassembled and tested. If it tests out OK, it goes into the boiling tank for 30 seconds to neutralize any still-active fluxes or acids. It is dried and the band is filed with a tool that removes excess solder from the tanks or topside brackets (where they are soldered to the tank). Priming and painting comes next. Glen-ray uses a paint that is chemically hardened and strives for an almost perfect match to the factory finish.
Re-coring a radiator follows the same system, except for the process involved in rebuilding the radiator core. Any radiator can be restored or re-cored, but some do turn out better than others. That's why Glen-ray ships a radiator to the customer for approval before it collects the bill. "That's just to make sure the customer is satisfied," says Bob.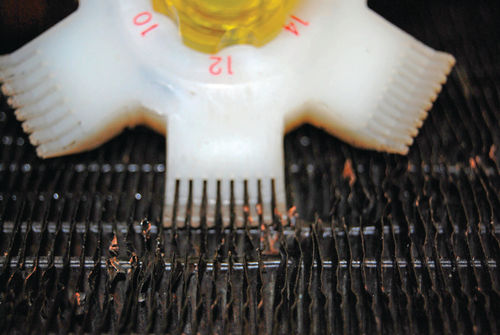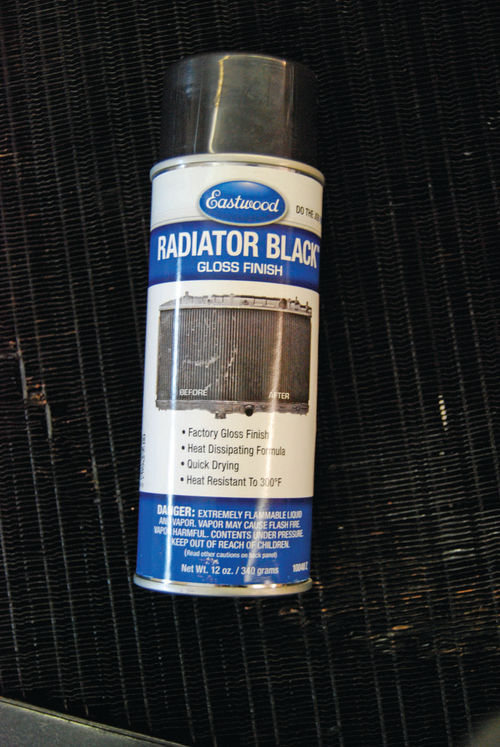 Glen-ray's 26-in. Chrysler licensed reproduction small block radiator comes in 3-row standard and 3-row max cooling models. The small-block version comes with a cap, overflow hose, correctly marked mounting bolts, fan shroud attaching hardware, transmission cooler fittings and correct upper and lower radiator hose clamps.
The reproduction 26-in. big block radiator also has 3-row standard cooling or 3-row max cooling options and includes a cap, overflow hose, correctly marked mounting bolts, fan shroud hardware, transmission cooler fittings and correct upper/lower radiator hose clamps. For additional information contact: Glenray Radiators, Inc., 2105 North 6th St., Wausau, WI 54403. You can also visit restorationradiators.com.
But What If You Need Something Truly Uncommon?
Repairing a radiator for a Triumph or a Chrysler product is one thing and building a radiator that fits into a oneof-a-kind heavy-duty truck from the early 1900s isanother. Mitch Garrett of Radiator Supply House (www.radiatorsupplyhouse.com) in Sweet Home, Oregon, can do all three. "They bill me as the old man," he said during the American Truck Historical Society's (www.aths.org) 2017 convention in Des Moines, Iowa. "I've been doing radiators since 1976." He owned a heavy equipment industrial radiator shop in Medford, Oregon, and raised his boys in the business. "I realized we could do more; I've always got ideas, so we started Radiator Supply House as a nationwide warehouse."
Over time, business took off. "We used to custom manufacture radiators," Garrett explained. "Now that radiator fabrication for old cars and trucks has turned into a large, growing business, my older son Will started Ice Box Performance. Some people want older radiators restored and some people don't have an older one, so we manufacture one for them. Some people are putting turbo diesels in their old semis and want to know how to get a radiator for it. We build one that works and bolts into the factory location."
Garrett was asked to make a radiator for a 1929 Packard from photos. "The car owner wanted his radiator restored to original and we can also do that," he said. "Some people want stock and some want to take the performance route. We can match what they had and build them a modern radiator. Restoring radiators back to original is absolutely something we do. We go to lots of old-car swap meets to buy up antique radiators. We went to the Portland Swap Meet and picked up 61 radiators. I remember some really cool ones from different antique cars—Essex, Oakland and Packard."
Garrett pointed out that antique car radiators are different from newer, pressurized radiators. "Pressurized types didn't show up until about 1950," he said. "Then, they went to a 4-lb. radiator cap, which wasn't really a lot of pressure, but allowed a higher boiling point. Then they went to a 7-lb. cap in about 1955. In about 1963 or 1964, they went to a 12-lb. cap. But pressure works against the seams and joints in a radiator. With more pressure and vibration, they're going to come apart quicker."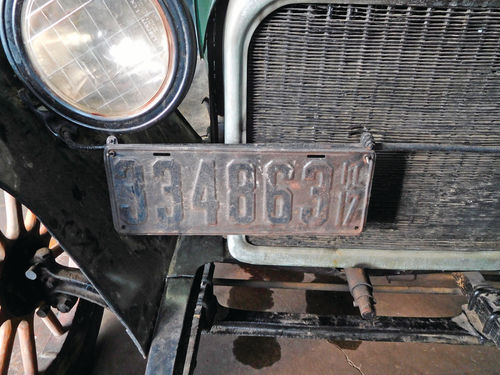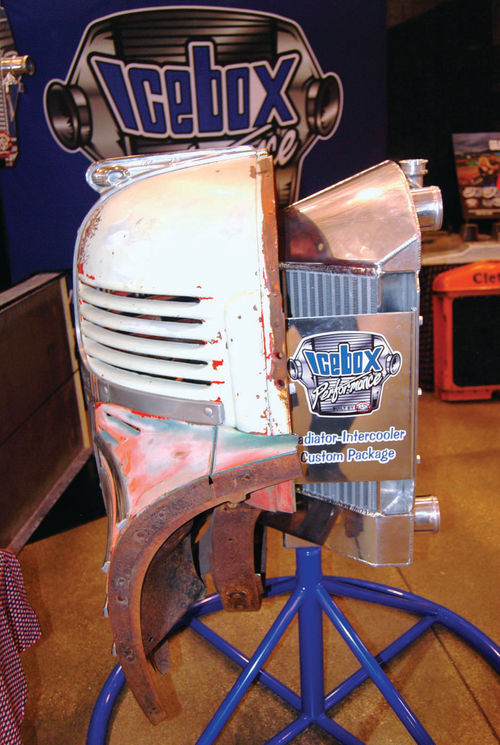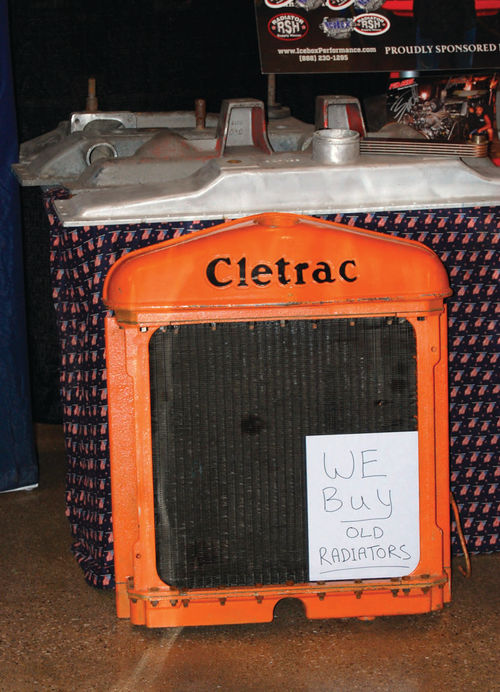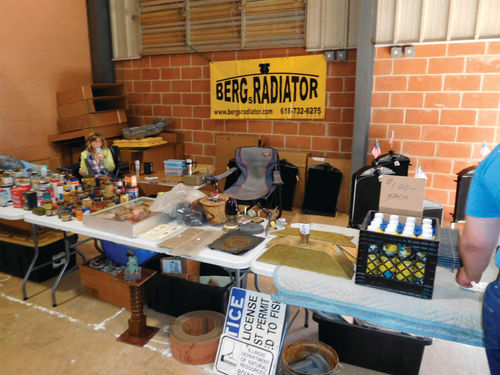 According to Garrett, automakers run 16-lb. caps today. "But then they can go to a lot smaller top tank and plastic," he noted. "The old ones with no pressure, of course they last longer. A lot of those are restorable because of that. However, if you have a radiator with the old cell type cores— diamond cell, hexagon cell, octagon cell, square cell and cellular— they don't make those in the United States anymore, that I'm aware of. They're made in England and they're expensive. I priced out the core for a Packard at $3000. That's just to get it in our shop and then we have to take that all apart, restore all the pieces and put it all back together. That's going to be another $1000."
That equates to a total cost of $4000. "It'll be nice," Garrett pointed out. "But the only way you're going to get there is by opening up your wallet. I can restore that same radiator with a vintage looking radiator that has straight-fin cores, like a Model T Ford had in the same era. It gives it a vintage look and the price is one-third as high."
Garrett said that his 40-person staff makes radiators from one that fits the smallest car to one that fits the largest semi. They can turn out both types in vintage style or "anything else."
"We build radiators for motorcycles and monster trucks and everything in between," Garrett said. "Six employees work the layout bench and do the custom stuff."
A man who came up to the Radiator Supply House booth needed a radiator for a 1937 Diamond T truck. "We will build an all-aluminum unit for that," Garrett explained. "It will be polished aluminum and it will fit in the original factory location. It will have all the cooling power he needs and will work with the modern turbo diesel engine he's going to put in his old truck. One side will be a diesel for the turbo cooler; one side will be the radiator. It'll all fit into the factory location. It really cleans up the rig and makes it look a lot nicer than putting it under the cab and trying to vent the turbo. It will look sanitary."
Berg's Radiator of Bluford, Illinois has been making products for Model T and Model A Fords since the mid1960s. In recent years, the company has focused solely on radiators combining old-school craftsmanship and modern technology. Berg was set up at the Chickasha Prewar Swap Meet in Oklahoma this past March to sell crafted replicas of original Ford radiators.
Al's Radiator & Auto Repair in New London, Wisconsin, has been repairing radiators since 1979. This job starts by cleaning and flushing the radiator and testing to see what its problems are. No chemicals are used to do the flushing. The next step depends on the radiator's needs. If tests show it's repairable, areas that are really bad are sandblasted so parts can be soldered together. The seams are resoldered and tested again. The repair is a slow process of fixing the biggest leak first, then fixing the next largest leak. The leaks are eliminated one by one until they're all gone.
Restoration Prices Are Fluid
The price of a repair can go up if the companies that make cores raise prices. Copper is expensive and there's no way around that fact. Copper can be in scarce supply and it's priced accordingly. Sudden price increases are possible.
The time required to fix a radiator depends on the complexity of the job. Al's Radiator usually gets one done in three days or less.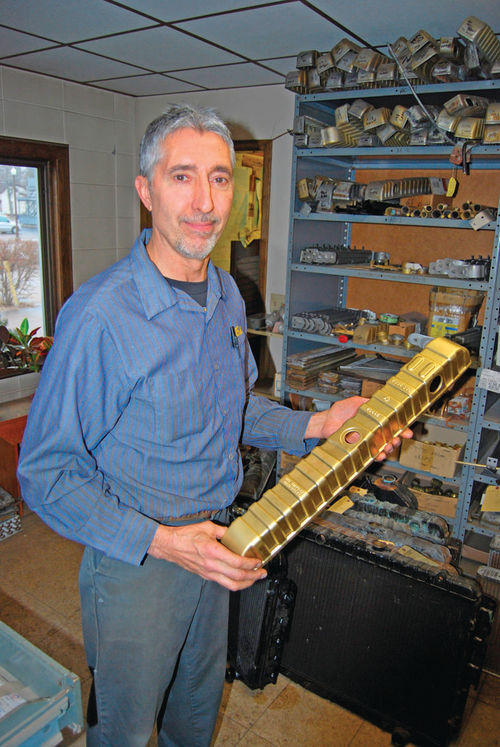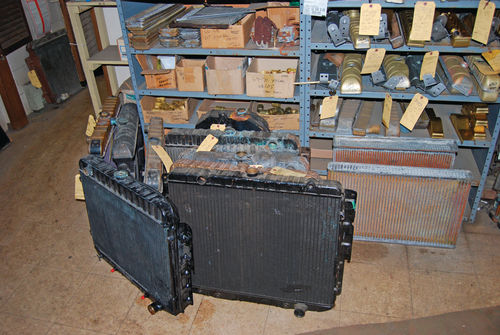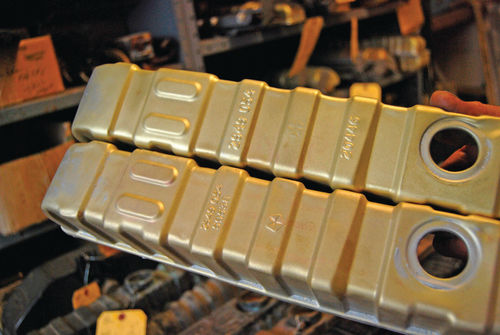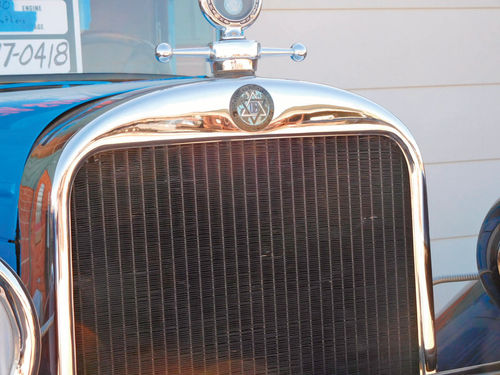 The type of car a radiator fits can also affect the repair cost. A radiator for a Kaiser or Studebaker can cost more to repair than one for a Mustang or a 1955 Chevy. Also, the price of a core for an older vehicle radiator can be a little more because suppliers only make one at a time. Suppliers can make any size you need, but if it's something that's not popular it will cost more. If an owner wants to keep the car original, there isn't much choice.
There can be a big difference in old and new radiators. Authentic old ones may have fancy designs made by craftsmen. To get a core like that made today is practically impossible. You have to go with square or rectangular cores and make them fit. You can still have honeycomb radiators made, but they are pricey.
Proper Storage Is Crucial
One of the biggest mistakes car enthusiasts make with old radiators is storing them improperly. They leave them sitting dry in a barn. If you have an old radiator that's been in a vehicle and you let it dry out, it'll dry rot very quickly. It will get solder bloom, a white corrosion around the tubes. Solder bloom is a normal part of the wear process but when you let it dry out it gets acidic and eats up the cores.
Some radiators also get mice in them. The mice leave acidic urine that eats the core. People say "I just put it in the barn last year and now it's no good."
So, you should store a radiator with the holes plugged and with antifreeze in it.
Now, Back to Our TR7 Radiator… After considering all the above advice, we wound up shipping the TR7 radiator to TS Imported Automotive in Pandora, Ohio, (tsimportedautomotive.com) to have it re-cored and upgraded from a 2-row to a 3-row configuration using the original tanks. The cost was $325.95 plus $30 for USPS shipping, about $150 less than the other options we had.