Having An Automotive Holiday
Some Gift Suggestions for the Auto Enthusiasts On Your LIst. Or, You May Find Some Things Here You Want Yourself.
IT'S THAT TIME of year when holiday shopping is at the forefront of most everyone's mind. Some folks really look forward to it and feel that it helps them to get in touch with the season and the jolly ol' Santa side of their personality. Others are not so eager to mix with the crowds at the local mall and believe that pre-paid gift cards are one of the greatest inventions of modern civilization.
In an effort to help shoppers at both ends of the spectrum, we've come up with a collection of suggestions that, for the most part, are relatively inexpensive and easily obtainable. That way, if you're a person who likes to shop, you can look upon these as "stocking stuffers" that you can add to the gifts you've already gathered up for people on your list. On the other hand, if you're one of those folks who would rather encounter an angry bear than pull into a mall parking lot, these gifts will greatly simplify your shopping experience and still be happily received by the auto enthusiasts on your list.
Now, you'll notice that we did say these gifts are relatively inexpensive and easily obtainable "for the most part." In keeping with the tradition maintained by that famous department store in Dallas, we've included one Super Gift in our holiday collection.
So with all that in mind, let's go do some shopping.
Project '46—In the Skin & On Paper
That Super Gift suggestion we were talking about is none other than Project '46, the 1946 Ford that was restored and modified before your very eyes on these pages by restoration pro and Auto Restorer contributor Larry Lyles. Larry has now put the car up for sale and his asking price is $34,000. Here are some of the car's features: A Chevy 350 V-8, Turbo automatic transmission, Edelbrock intake and carb, chrome headers, dual exhaust, Pertronix ignition, Hot Rod air conditioning/heating, power rack & pinion steering, American Racing wheels, power windows, power remote door poppers, AM/FM-CD player with MP3 plug, cruise control, Auto Meter instruments, Flaming River steering column, Mustang II front end, four wheel disc brakes, electric cooling fan and an aluminum radiator.
Youcan check out the car at Larry's Web site, lpl bodyworks.com, or call 806- 359-9783 for more information.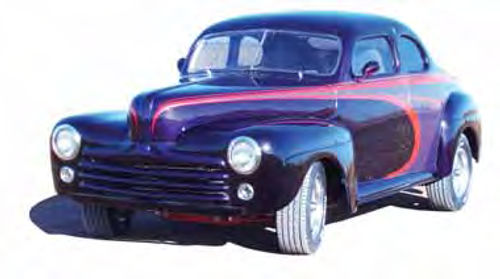 If you liked the car but don't have the extra $34,000 at the moment, you can always buy "Project Street Rod," a book made up of the two years' worth of Auto Restorer articles Larry wrote about the project. Other books by Larry include "Project Charger," and "Project Mustang."They're $24.95 each and can be ordered through autorestorermagazine.com.
If you're in the market for restoration DVDs, Larry has produced several of them including "Basic Body Repair," "Basic Painting Techniques," "Sheet Metal Replacement," "Curing Paint Problems" and "Weld Your Ride." The first three are $30 each and the last two are$32 each or you can get all five for $130. Larry also has the books listed above along with a fourth book, "Revive Your Ride, Secrets from a Body and Paint Restoration Pro," which is made up of some of Larry's Auto Restorer articles.
"Route 66" TV Series Videos
We've talked about this set of videos before, but the message is worth repeating and, not only that, Season Three, Volume One has just been added to the collection.
If you don't remember this series, which ran in 1960-64, it's about two young guys (Martin Milner and George Maharis) who travel the countryside in a then-new Corvette. Actually, they got a new Corvette from Chevrolet each year, sometimes they were light blue and sometimes beige, but since TV was still in black and white, people couldn't notice the difference.
Anyway, in addition to the Corvette, you get to see a number of now-vintage vehicles in use before they became collectibles. The story lines are interesting and they don't contain the gore and gratuitous violence that have become mainstays of so much of today's entertainment. You'll also get to see people such as Lee Marvin, Robert Duvall, Suzanne Pleshette, Martin Sheen and Robert Redford guest-starring in the days before they became well-known Hollywood types.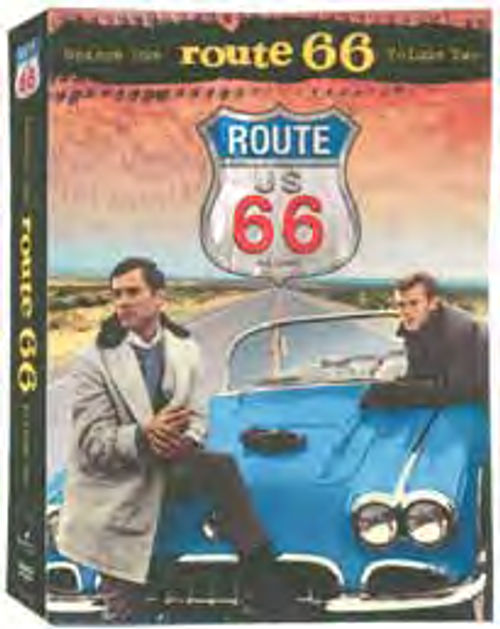 A full season goes for about $50 and the partial season sets cost about $30. They're available through Amazon.com and at video stores. We bought Season Two at a Barnes & Noble bookstore. Visit infiniti-entertainmentgroup.com for more information.
Road Mice
Why work your computer with a regular mouse when you can have one that looks like a miniature car. One drawback is that the company offering these "Road Mice" doesn't have any vintage models in their garage. But they do have a present day Corvette, Camaro, Mustang, Charger SRT8, Charger police car, Challenger and Viper, among others.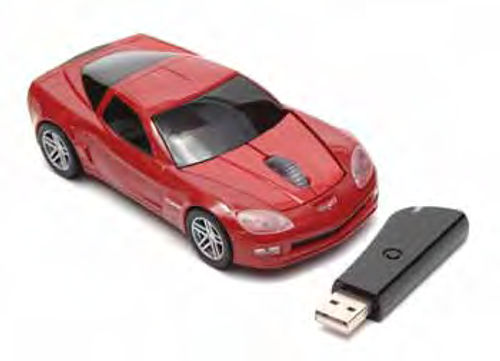 There are wired and wireless versions available, with the wired mice going for $34.95-$39.95 and the wireless versions priced at $44.95-$49.95. They're about the size of a standard computer mouse and fit comfortably in your hand. There also are automotive-themed mouse pads available for $13.95.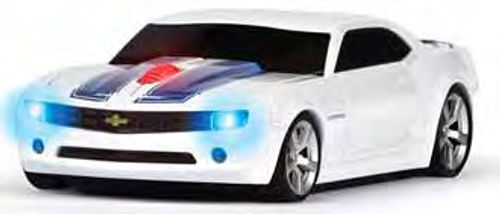 The mice are IBM and Mac compatible and will work with desk top and lap top computers. Visit RoadMice.com or call 408- Car-Mice for more. The company is headquartered in Laguna Beach, California.
Auto Restorer Subscription
Tired of having your car pals borrowing your copy of Auto Restorer? Solve that dilemma by giving them their own subscription to AR, a gift that they'll enjoy all year and find useful as well.
Our how-to material comes from seasoned pros and veteran hobbyists, and your friends will find additional helpful tips and insight through our Mechanic on Duty column and our Letters pages where fellow readers weigh in with their experiences and advice. To order, check out the Holiday Gift subscription cards included in this issue.
Model Cars & Trucks
We'd all like to have a collection of vintage cars and trucks waiting for us in our massive multi-bay garage/shop but we sometimes fall a little short of the required cash…for the cars, trucks and the massive multi-bay garage/shop.
But while your friends are working at becoming wealthy, you can supply them with incentive by buying them a scale model version of a car or truck they someday would like to own.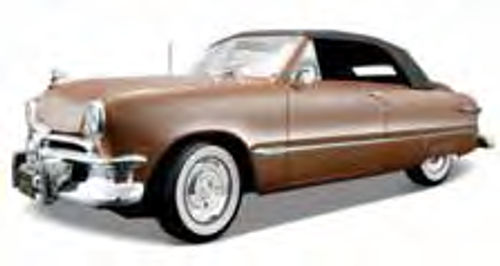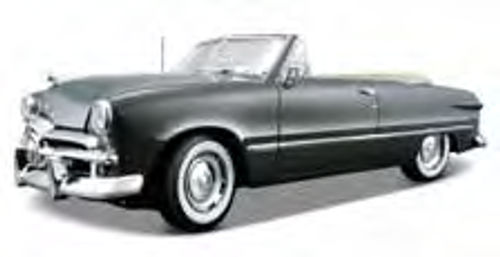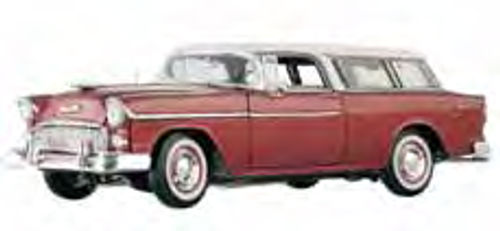 The cars shown here are from Maisto International, Inc. and are available through hobby shops and some mass retailers. The 1955 Chevy Nomad wagons and the 1949 (lower) and 1950 Ford convertibles shown are 1:18 scale and have hinged doors and hoods, along with a hinged tailgate on the wagons and hinged trunk lids on the Fords. The front wheels steer with the steering wheel and a display base is included. Prices can vary depending on the dealer but, generally speaking, you're looking at a price tag of $40 or less. Visit maisto.com to look at the company's complete line and to locate a retailer in your area.