A TALE OF TWO GARAGE FINDS
You just never know what you'll come across when you go searching through other people's garages. For example, here are two cases of extremely interesting garage finds in England that are similar and yet very different.
They are similar in that each of the garage finds is a Mercedes-Benz sports car. There the similarities end. One is 57 years old and has been offered for sale as a "restoration project." (One look at the photos on this page and you'll see what they mean.) The other is 21 years old and looks showroomnew for a good reason…it has 80 miles on the odometer.
Let's start with the older car.
The 1960 Mercedes-Benz 190SL seen on this page is offered by the H&H Classics auction house and is expected to go for as much as $64,500 as a project car. H&H Classics said that if the vehicle were in very good condition "it could fetch" around $194,000, and the record for a 190SL was set in 2015 when one sold at auction for $209,000.
The Mercedes roadster was discovered by an H&H Classics employee "in an old garage" in central England while he was pricing some motorcycles for sale. "Just goes to show you just never know what's lurking in that old lock up!" he reported.
The 190SL was produced from 1955 to 1963 as a more-affordable alternative to its big brother, the 300SL, examples of which are now changing hands for around a million dollars.
This model is powered by a 1897cc four-cylinder engine with a reported top speed of 175 km/h (109 mph). It can accelerate from 0 to 100 km/h (62 mph) in 11 seconds.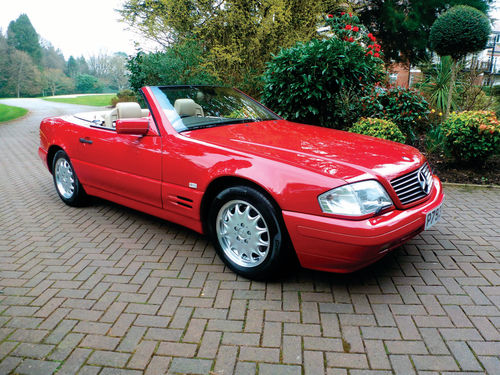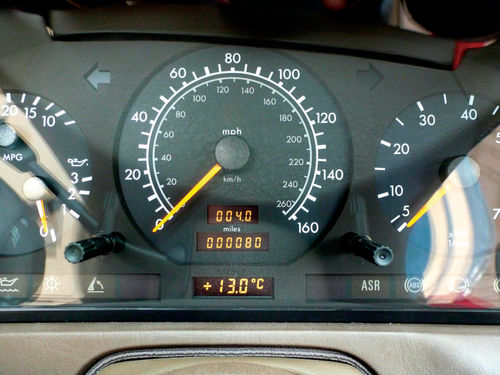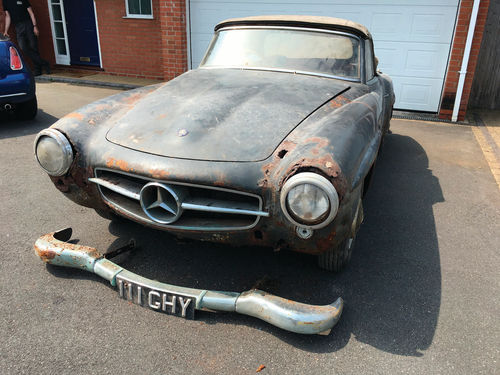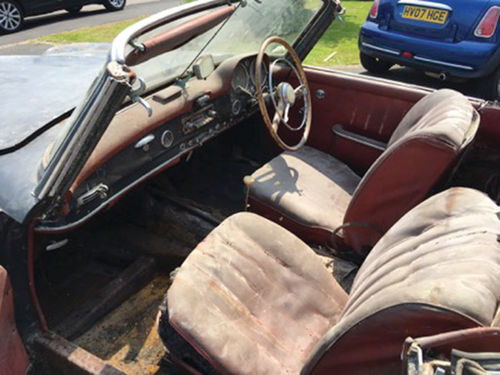 H&H Classics said the 190SL "was a big hit in the USA, where many of the vehicles found homes."
Now let's turn to the newer garage find.
This one's a 1996 Mercedes-Benz SL500 that recently was sold by the Coys auction house for $73,000. Coys said "a normal version of this car, with reasonable mileage, would probably be worth 20% of what this SL500 made."
As noted above, what makes this car extremely uncommon is the fact that it was barely driven before it went into storage. But unlike many low-mileage cars that are put in storage by their owners in hopes of driving up the asking price, this car was stored for what seems like an almost unbelievable reason.
Coys said the car was purchased "as a birthday present for its sole lady owner and was driven just 80 miles before being stored in an underground garage in Knightsbridge (a residential and retail district in West London).
"The owner lost the keys and never drove it again."
This model was produced from 1989 through 2002 and Coys said it features "many innovative details for the time, such as electronically controlled damping and a hidden, automatically extending rollover bar, electric windows and mirrors." It also has a number of factory options including heated front seats, a 6 CD multi-changer, an upgraded radio and a woodleather steering wheel.
OK, we know what you're thinking…why didn't the first owner just call the Mercedes dealer or a locksmith and have new keys made rather than let this terrific car languish underground for two decades. That one will remain a mystery. But we definitely are assuming that the new owner will always have at least one extra set of keys on hand so history doesn't repeat itself.
—Ted Kade, Editor